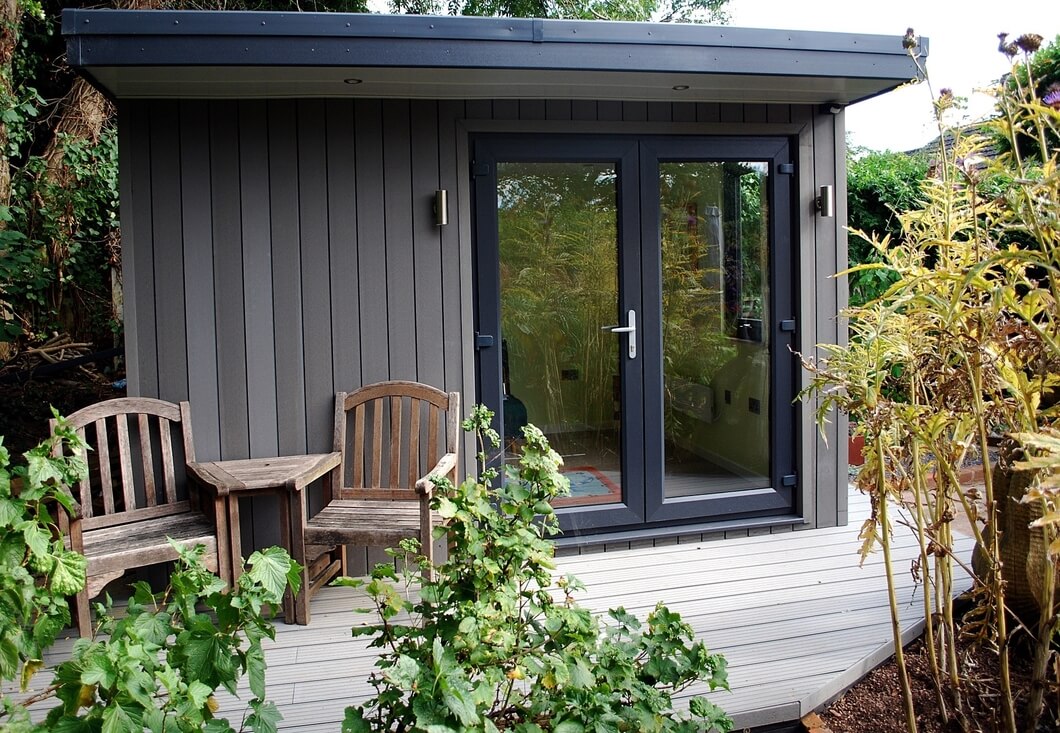 Cladco Composite Stone Grey Cladding Boards and Light Grey Decking Boards are the perfect products to be used on this project. The low-maintenance Boards do not require regular sanding, painting or treating. Allowing the owners to enjoy this garden space all year round without the need for ongoing care, creating a perfect place to escape to.
Cladco Composite Decking and Cladding Boards benefit from UV resistant properties, Boards should not fade over time, except for giving the project an attractive weathered appearance.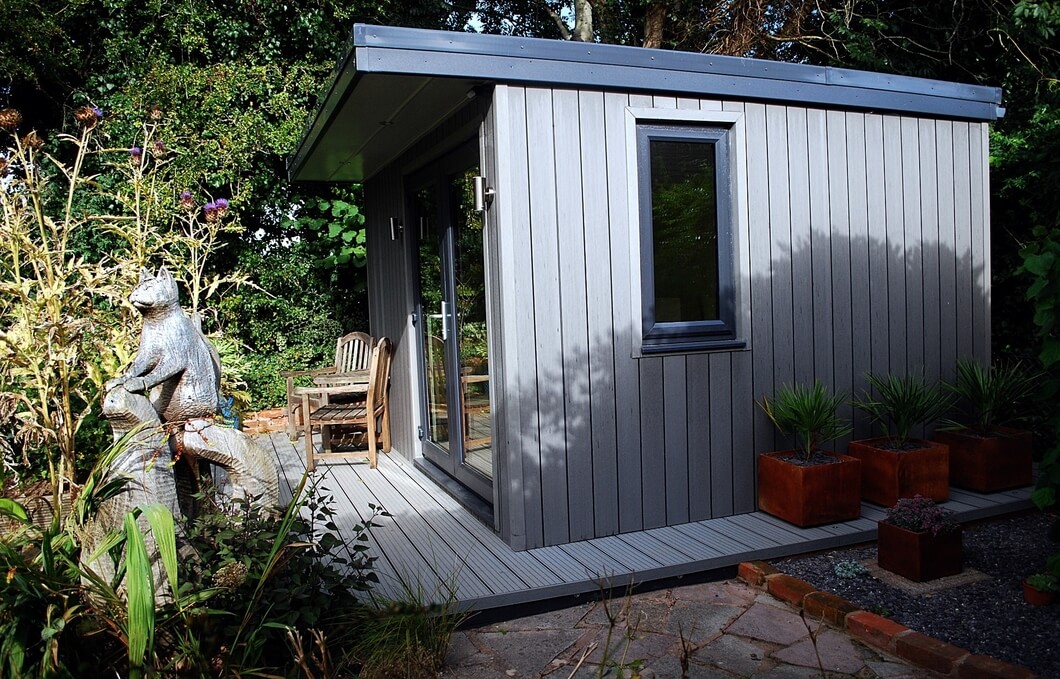 The Stone Grey Wall Cladding has been installed vertically, giving the illusion that the structure is taller than it is, for a comfortable and spacious room to enjoy all year round.
The contemporary Stone Grey Clad building has been designed with contrasting anthracite windows and doors of the garden room. The space has also been accessorised with attractive, warm tones and natural plants.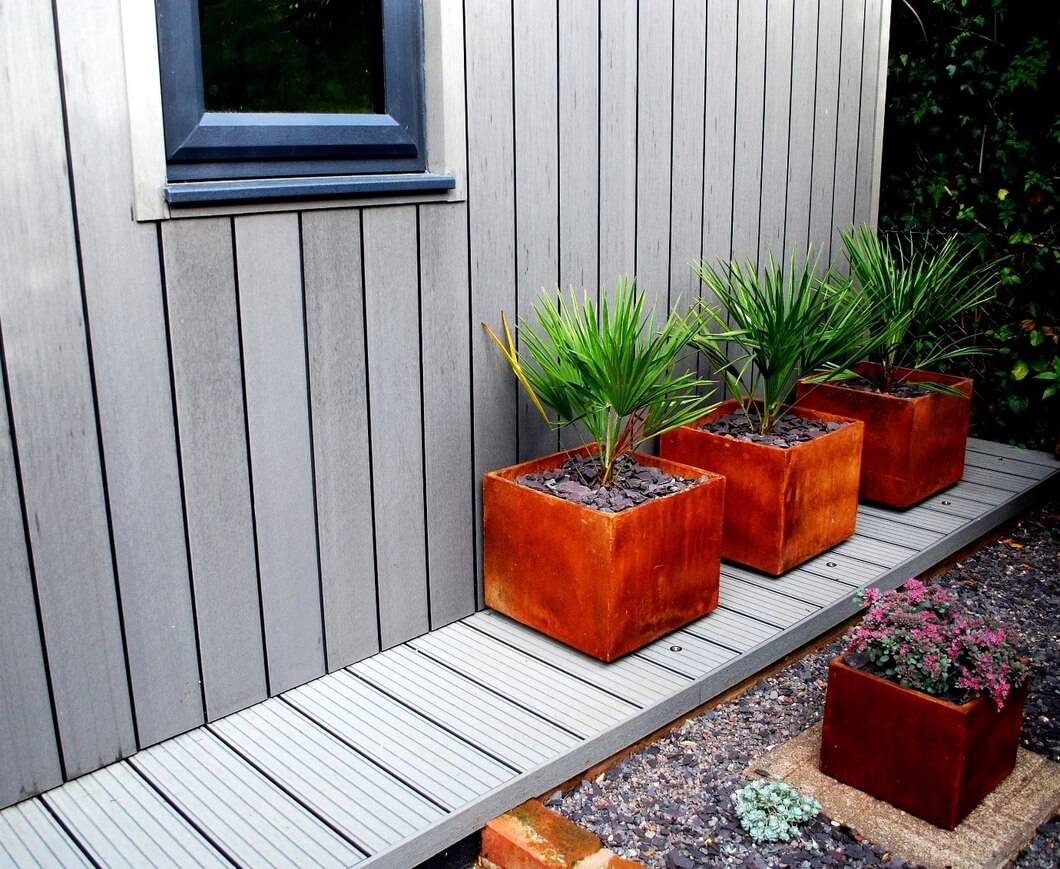 Protecting the edges of the Cladding from the elements. Matching Stone Grey Corner and Skirting Trims have been installed around the building's windows, doors, and corners. While Light Grey Composite Skirting Trims have been used along the sides of the Light Grey Decking, hiding the structural frame beneath and giving the project a seamless finish.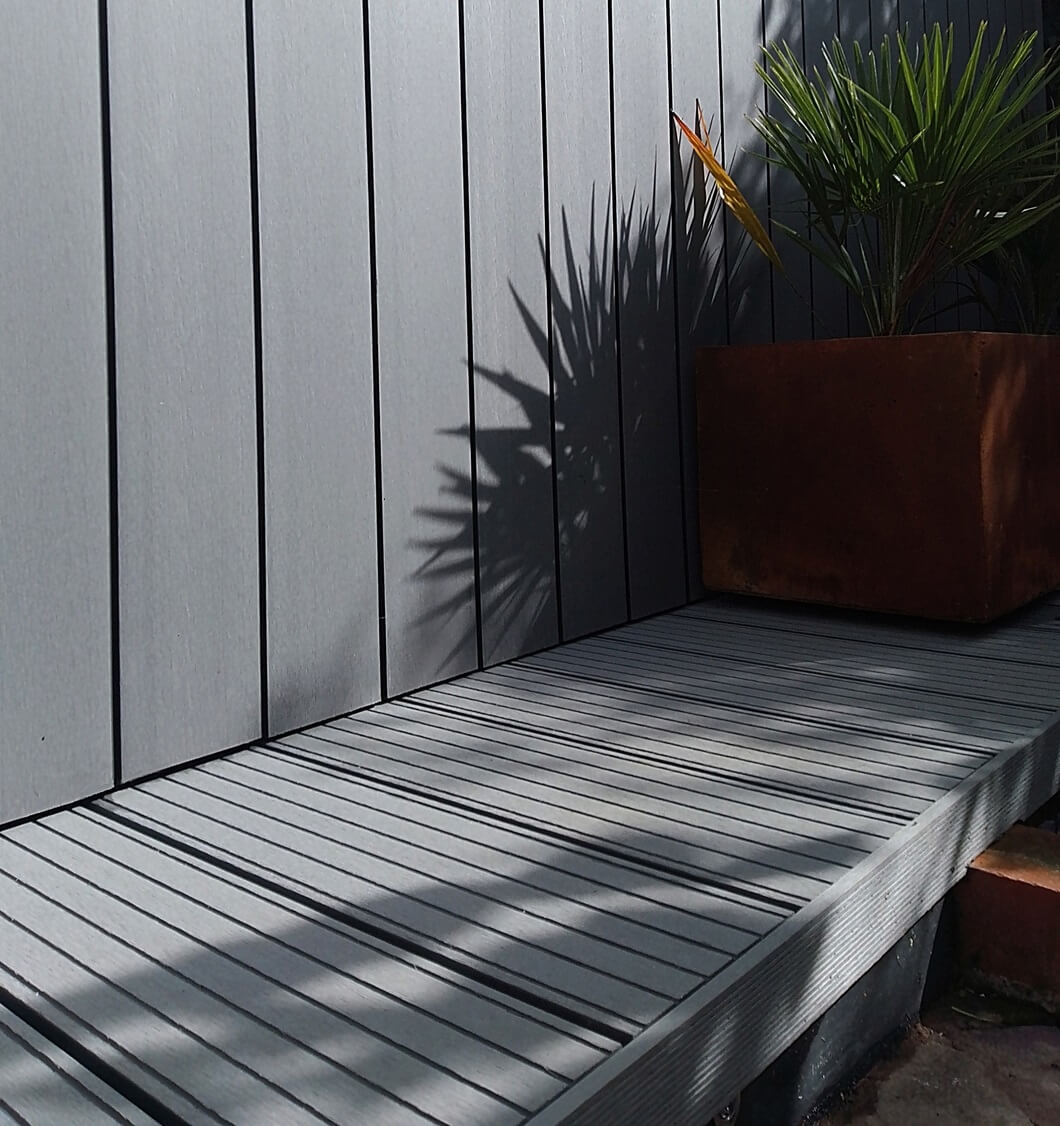 The Stone Grey Wall Cladding has been complimented by the Light Grey Decking boards have been installed vertically, creating a seamless transition between building and Deck.
Please note these Decking Boards have been installed on the reverse, and we recommend fitting with the narrow grooves facing up to benefit from low-slip and scratch-resistant properties.