To start, you will need to ensure you have all the required tools for the job, Measuring Tape, Saw, drill and a spirit level. You will need to measure the area you wish to cover in decking and work out the frame you wish to use underneath.
Once you have your measurements, order the Composite Decking Boards. (Use our handy online Calculator Here)
Once your frame and Cladco Composite Decking Boards have arrived, you will need to install your framework for the decking, leaving a gap for access to the gas meter. For the decking frame, the maximum recommended space between joist rows depends on the angle at which you intend to lay your boards in relation to the joists, but should never exceed 40cm, please see Installation Guides for further information.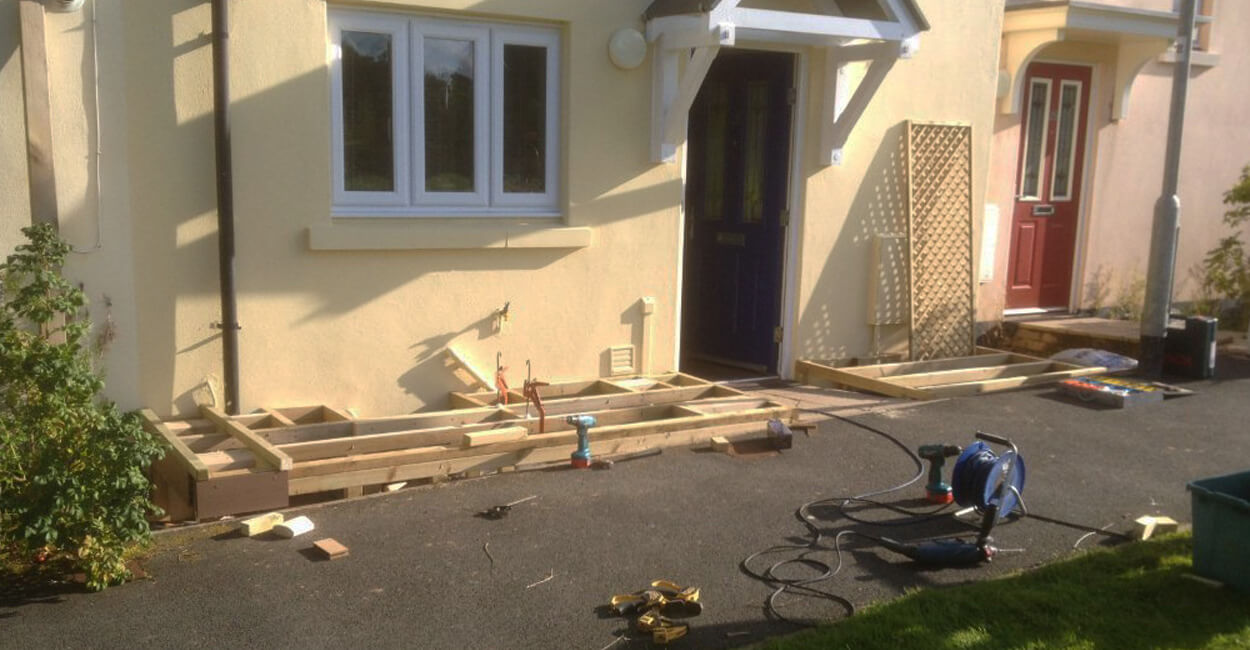 The Composite Decking is easy to install on top of the frame, simply cut the boards to the desired length (leaving a gap for the gas meter), then place them on top and fix them using Cladco T Clips and Starter Clips. For an added high-end finish, you may wish to consider adding a Bullnose Board around the edge to create a better finish and to cover off the end of the boards.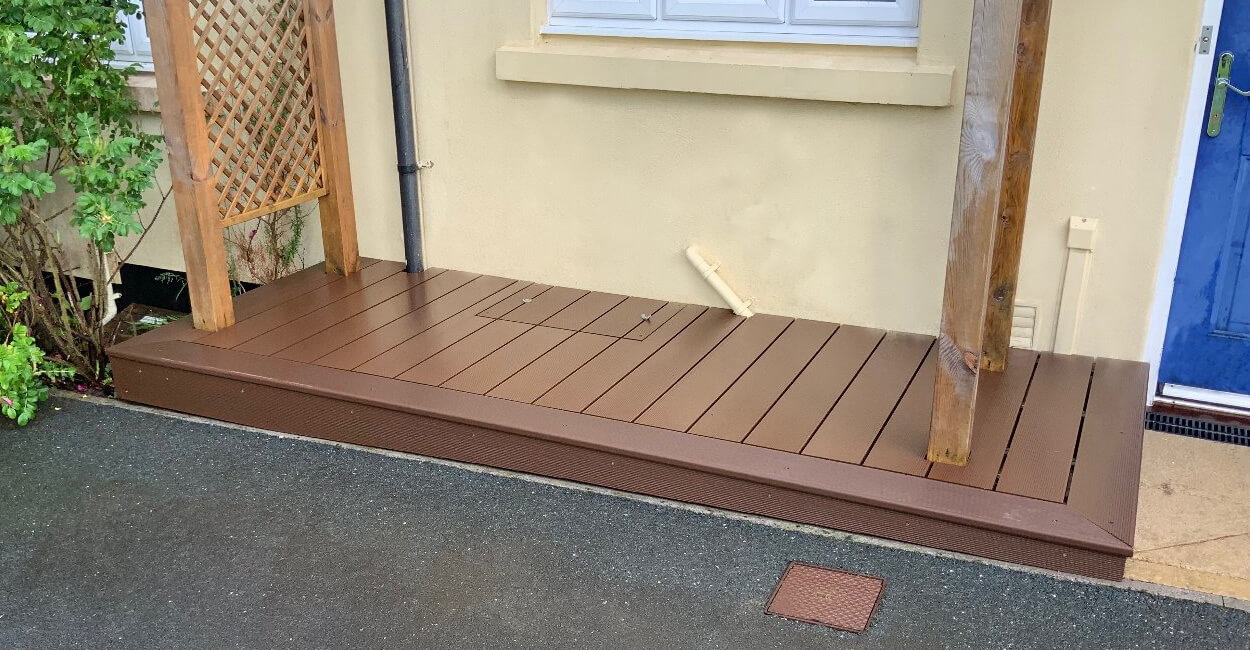 To create the hatch over the gas meter you would need to fix an angle iron to wooden purlins to create the hinge to fit the cover. There are a host of different handles for hatches available from different suppliers if you require a flush finish
The hatch can be made with Joists and then fitted with Composite Decking on the angle irons or handles. The hatch can then simply lift out for access.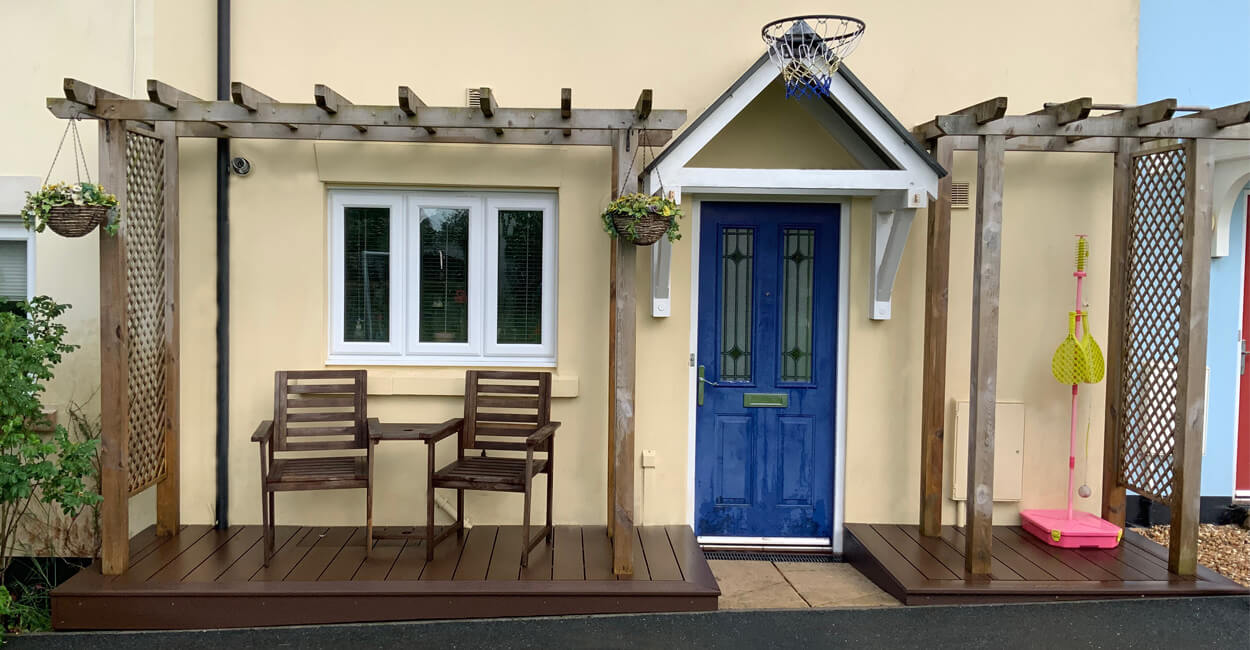 Once fitted, you have a nice subtle hatch which can either be covered or left clear. The Composite Decking boards can be used in a small or large area and hatches can be made to cover anything that needs access underneath.
For more information on our Composite Decking Boards please visit our Website.