The ground in which you are looking to install your new Composite Decking area is very important. If laying your new Composite Decking on top of a solid concrete area you can use Cladco Composite Joists. These are a long lasting strong supportive system which can only be used on a solid base.
If you are wanting to install your new Composite Decking on grass, soil, have different levels or an area up high you will need to use a timber frame. It's best to contact your timber merchant to ensure you order the correct size relevant to the decking and weight which will be on top of it.
The example below by Hankin Construction & Joinery shows a steep garden requiring multiple levels of decking. Visit our Gallery Page to view the finished result.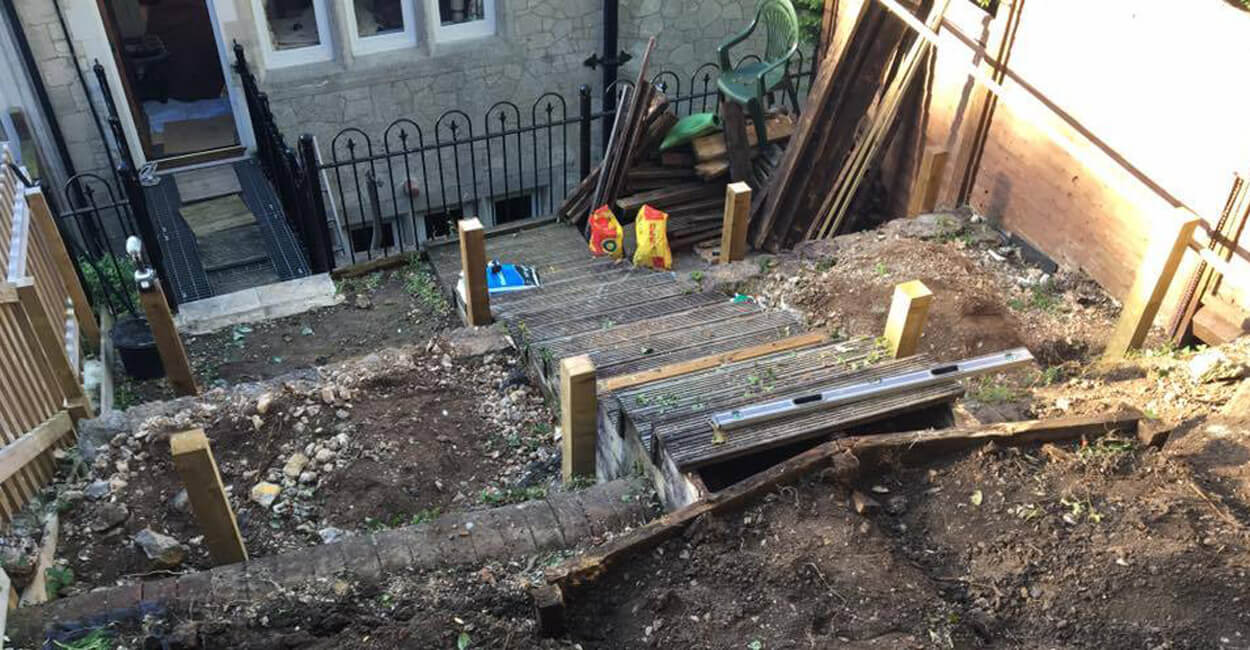 Where the Composite Decking area is going to be is another consideration when planning your new deck space. If the area is somewhere which gets a lot of strong sunlight all year round, the darker colours may not work the best for you. They attract the heat and can get very hot in sunny weather.
If the decking area is going to have a lot of footfall, say right outside the house and will be having parties on it regularly or in general a lot of wear – we would advise the Solid Composite Decking Boards.
Another factor with location is dirt/debris, is the composite decking going to be near trees? You will need to ensure it is Cleaned regularly so the sap does not damage the Composite Decking. Likewise leaves and soil will need to be removed regularly to ensure your composite decking maintains its new look.
Lighter colours can show more dirt and marks than darker colour decking, so it may be another factor to consider if you will be having a lot of mud, soil, leaves, grime or mould on the decking. (Please note Decking Cleaner will take off light surface marks but any heavy marks, scrapes, dirt or grease will not be easily removed as with any natural product)
The below image by Gull Rock Decking Company shows a beautiful Light Grey Decking against the flush green foliage and pot plants.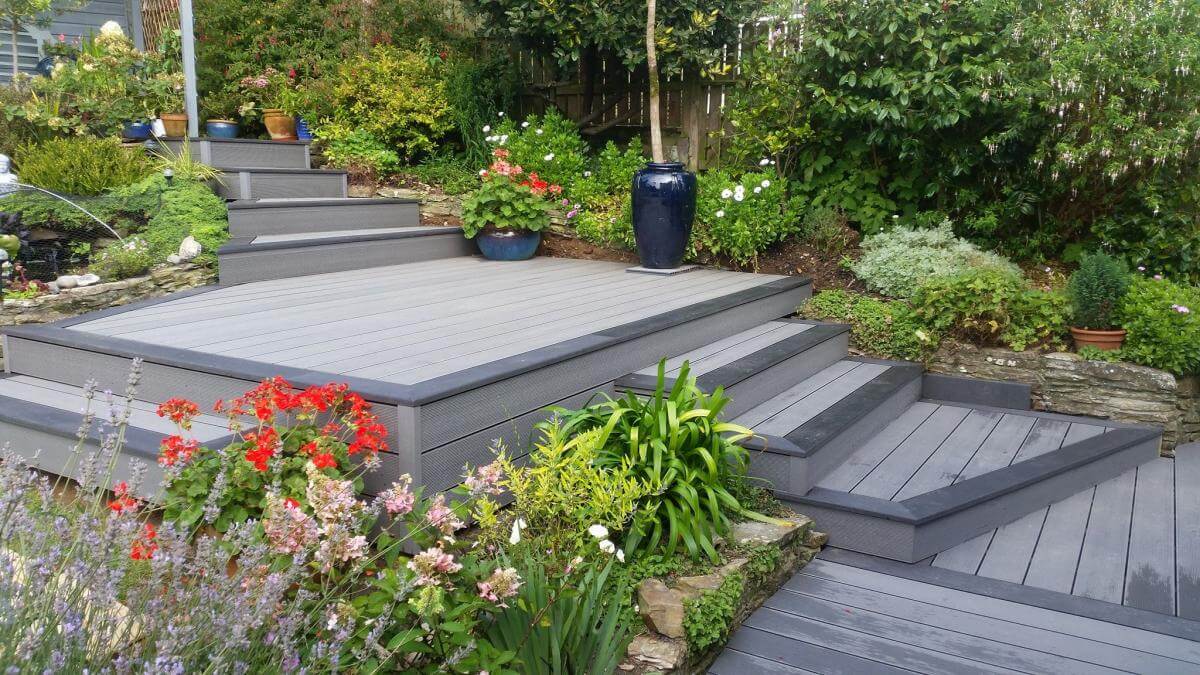 The surroundings can be just as important as the Composite Decking itself, things like fence panel colour, house colour, trees, grass, etc. All need to be considered when planning the Composite Decking area. Modern houses usually look best with modern colours such as light Grey, Stone Grey or Charcoal. Whereas traditional homes may prefer the standard look of Coffee or Teak decking.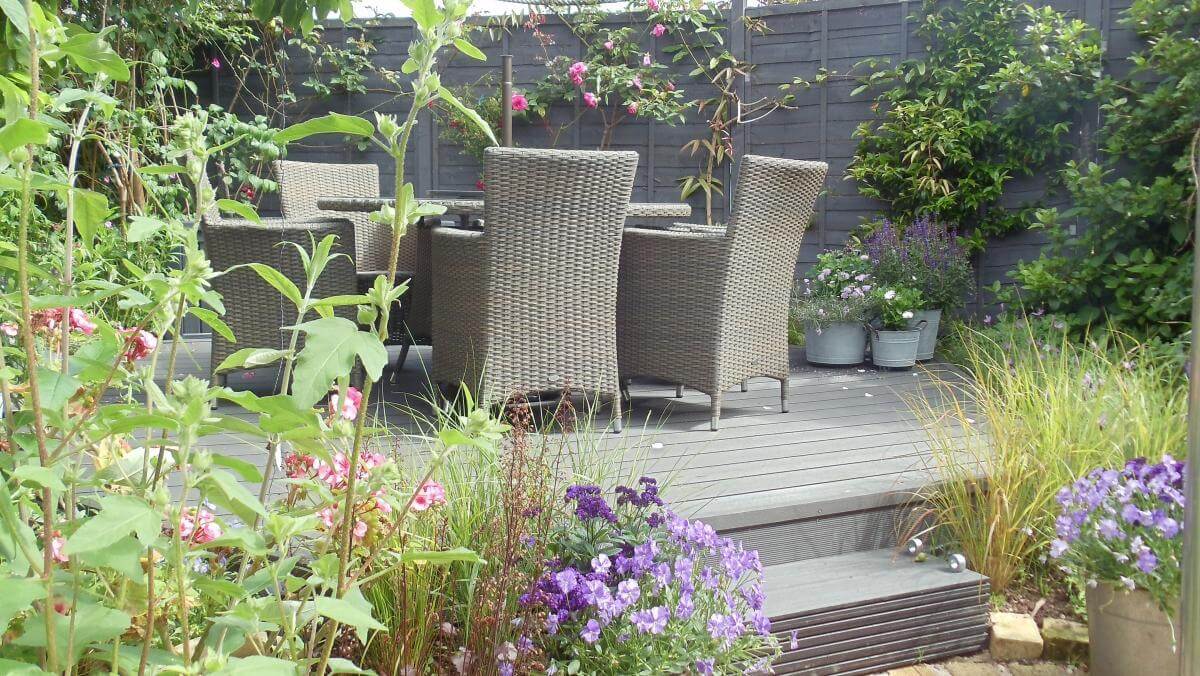 4. Smooth Side Decking or Grooves?
Cladco Solid Composite Decking Boards have two sides, one which is a smooth side and one which has small grooves. The end choice is ultimately yours but we always advise to use the decking small groove side up. The reason being that marks from dropping food, moving furniture, scratches dirt etc will all show much more on a flat side surface. You will also not have any low slip properties on a flat side surface, meaning in wet conditions it can be potentially dangerous. The small groove side gives a low slip finish and is more forgiving with marks and dirt.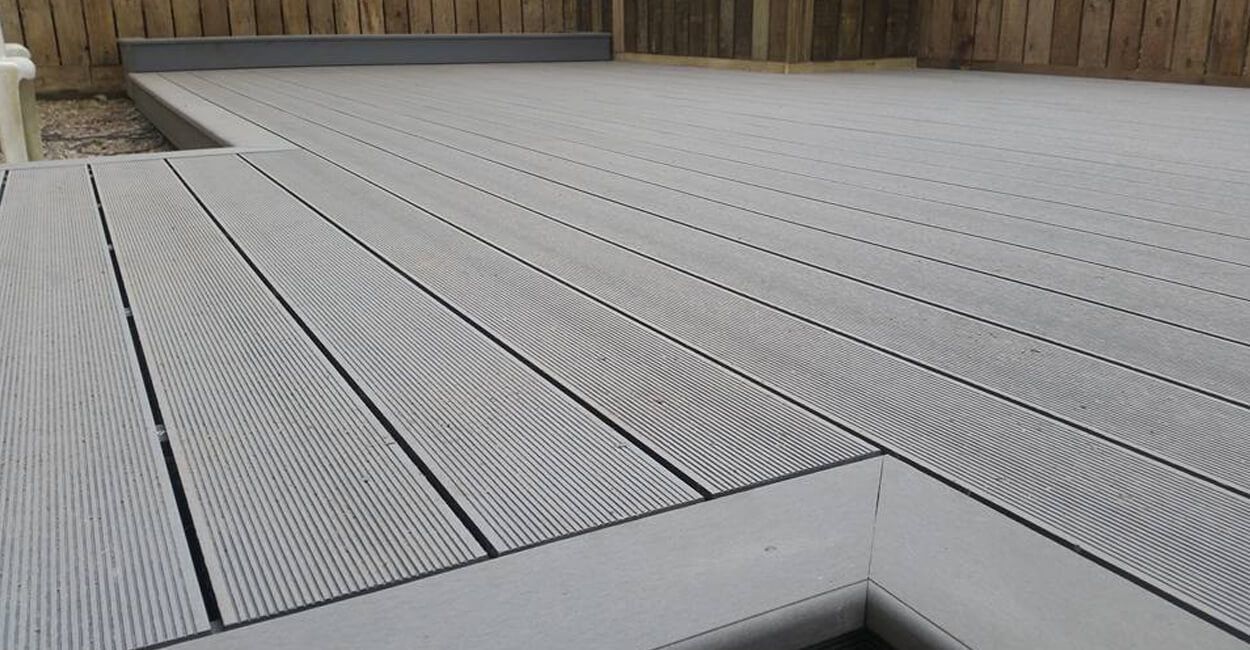 When planning your decking area, you may want to think about adding additional items such as lights, balustrades, ponds etc. It's always best to plan these things before ordering as you may need to check with the supplier that you can fit such items onto their Composite Decking. Items such as balustrades can drastically vary in price and appearance so best to do your research first.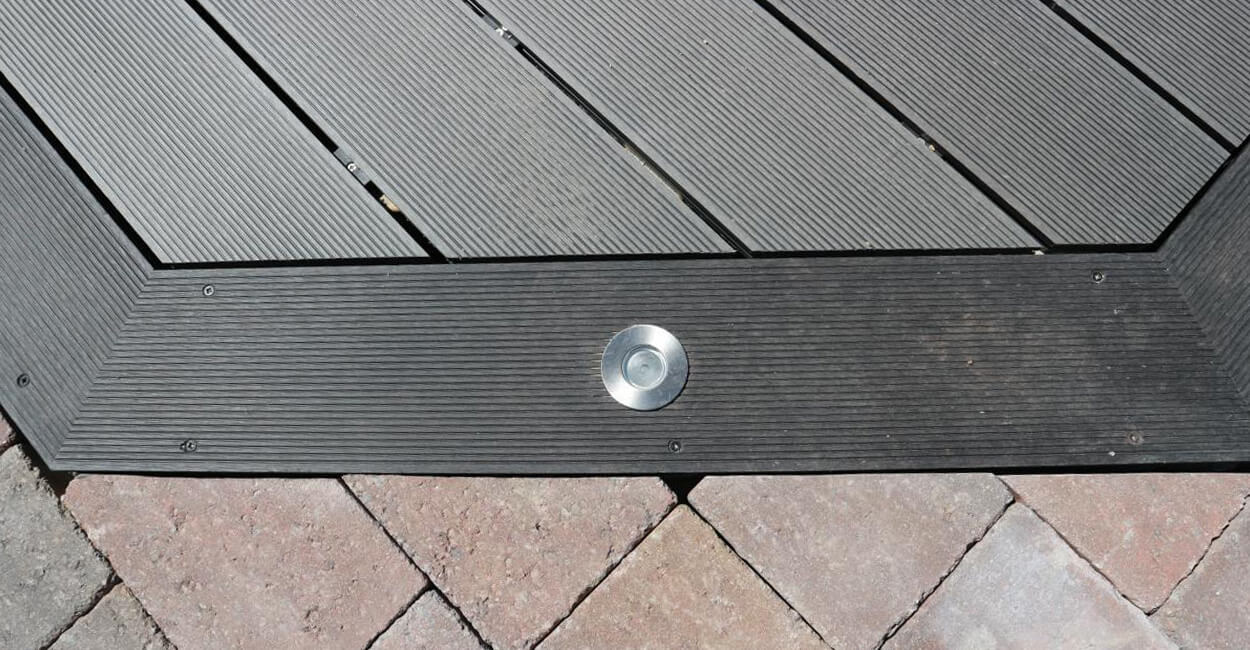 6. How big should my decking be?
When planning your Composite Decking area, you may want to lay out the items you are going to have on it beforehand on the area. If you are planning to have a BBQ, seating area, plants etc – you want to ensure the decking area is large enough to take it. By having these items in place on the ground you will gauge how much area you have and how easily you can move around on it etc. You may want to tape the area on the ground so again you can gauge how much of the garden space it will take up.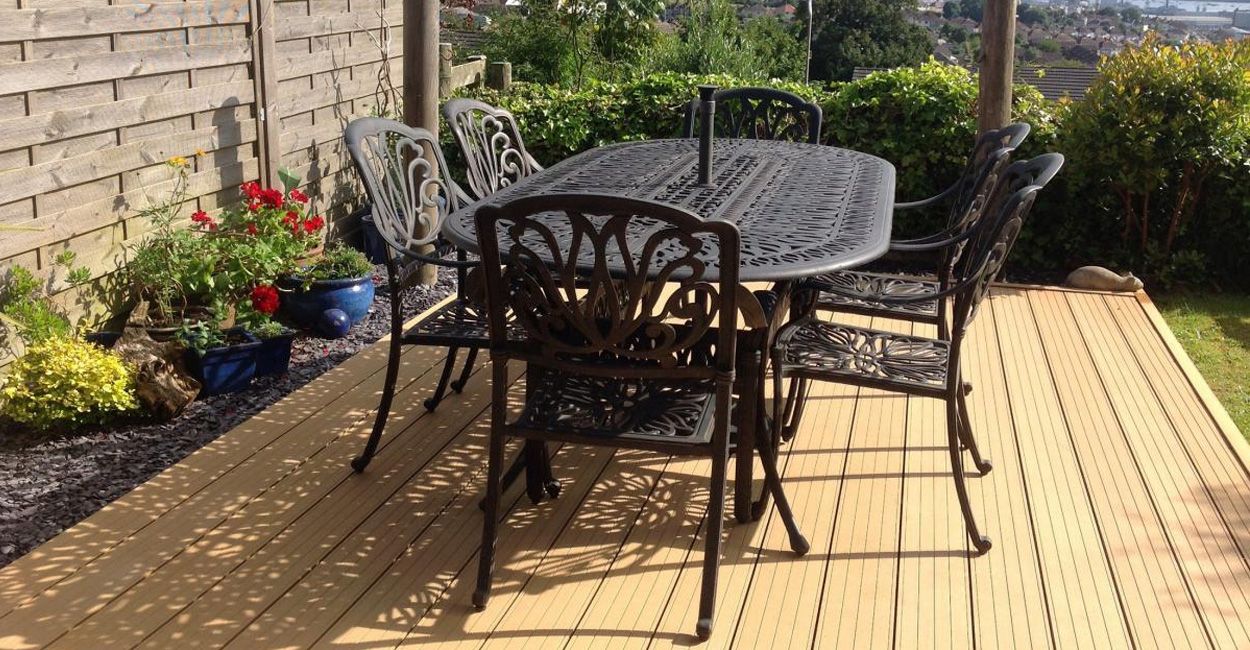 Adding items such as trees and pot plants can soften a decking area and make it much more colourful. Think about what items you will want to have on it, this may also influence the colour choice. For example if going for a black/charcoal decking you may want to add some bold striking red flowers to create and interesting contrast.
Small pot trees can really add a sense of height and variation to the decking, particularly if it's a single-story area. Adding trees to the surrounding ground and on the decking itself can add different heights to attract the eye.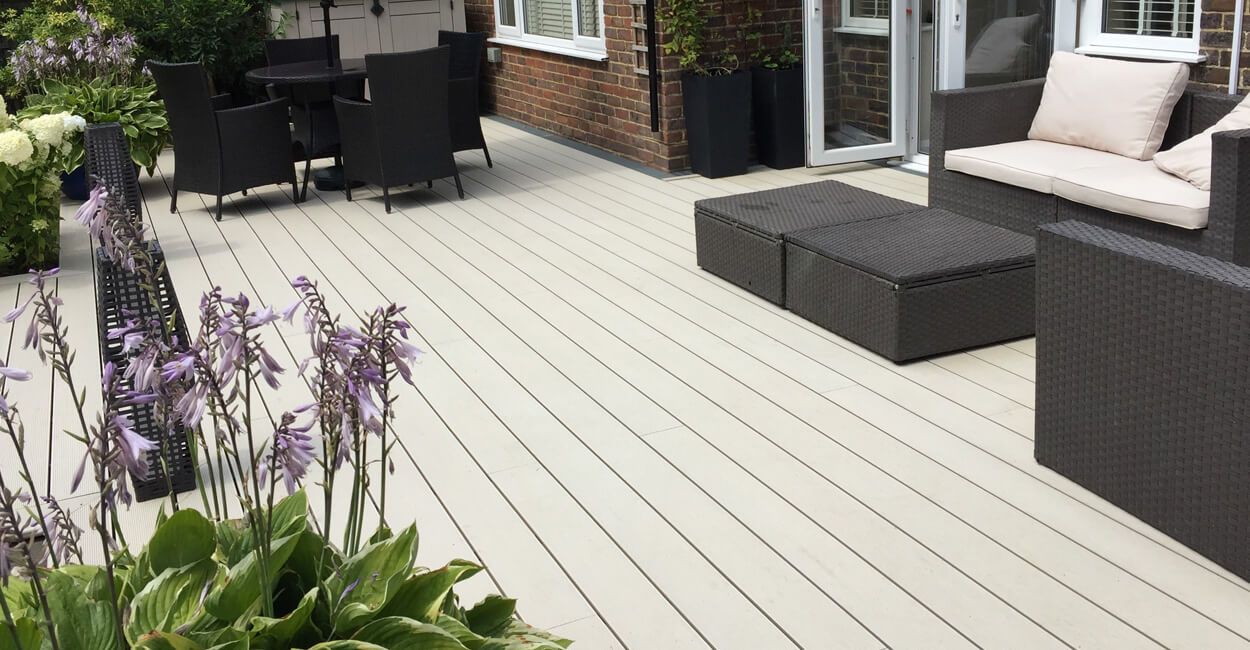 When planning the Composite Decking area you may wish to add height to the decking or multiple layers, in doing so you will need to consider how you will step on/step off the composite decking. Steps are the best way of doing this, you will need to speak with the supplier on which type of boards to use for steps. Cladco Composite Solid Boards are advised for use on steps. You can add additions to the step edge such as Aluminium Corner Trim, this creates a robust edge and an attractive contrast to the colour. If the area is off the ground, for safety you may need to consider your edging, do you need a balustrade/fence? If you have small children you may need a gate at the top to ensure they do not injure themselves down the steps.
The below image from D & J Carpentry shows Cladco Composite Coffee Colour Decking with steps leading down to the patio area.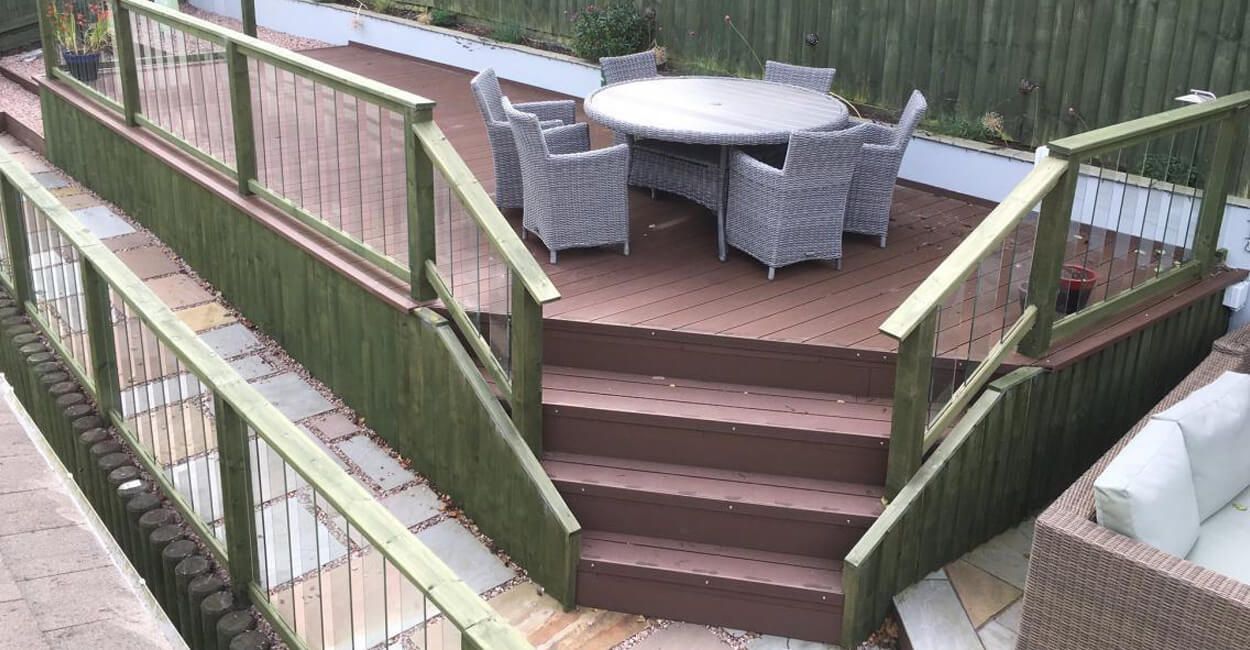 Now that you have planned the composite decking area the next part is calculating the amount of boards, frame and accessories you need. We have a handy Calculator to help you with the calculations here. Alternatively, you can call the sales team with your dimensions and they can assist you.
Remember when calculating the amount of Decking T clips you will need to use, you must order and use the correct amount as per the Installation Guide for your warranty to be valid.
It always best to find the best product for your needs, Cladco offer a 10-year warranty on a strong long-lasting board. Many companies sell cheap poor-quality products and have not been in business very long, this means that should the company close any warranty you have will be invalid. Always trust a longer standing company that you know will be around for many years to come to fulfil the warranty.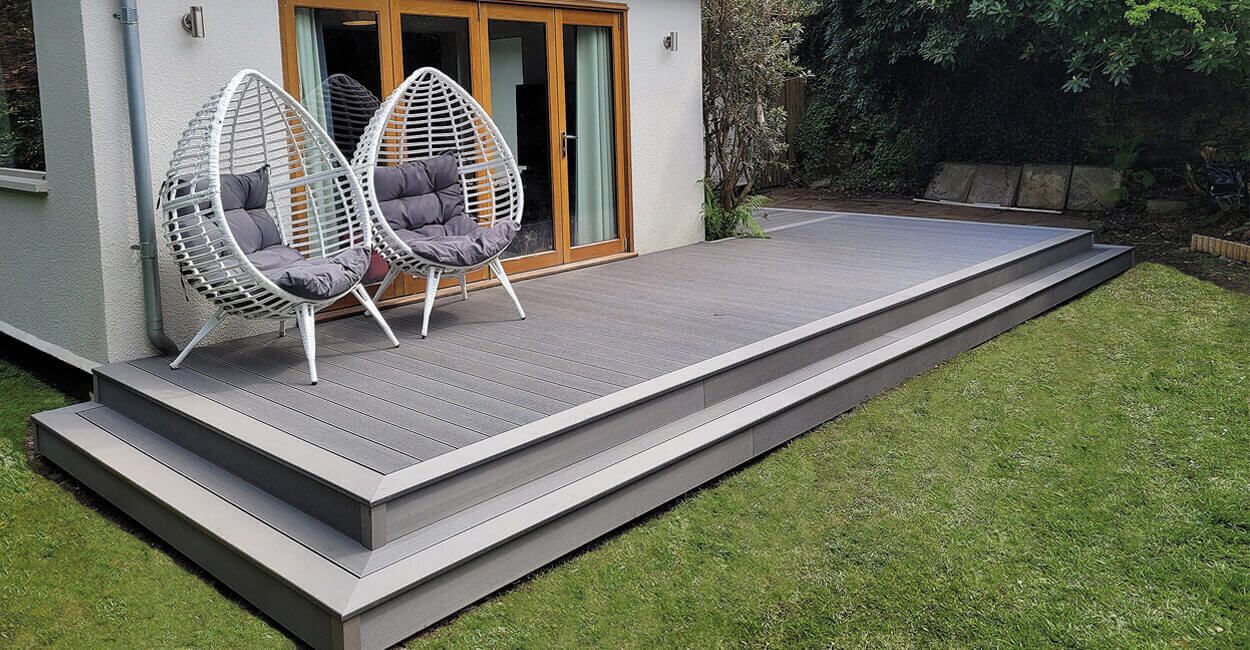 Now you've decided you want the Composite Decking, you need to establish whether you are going to fit it yourself or hire someone to do it for you. Cladco Composite Decking can be worked just like timber therefore you can use any tradesman that is used to working with timber decking. Not only that we have an easy to follow installation guide to assist you.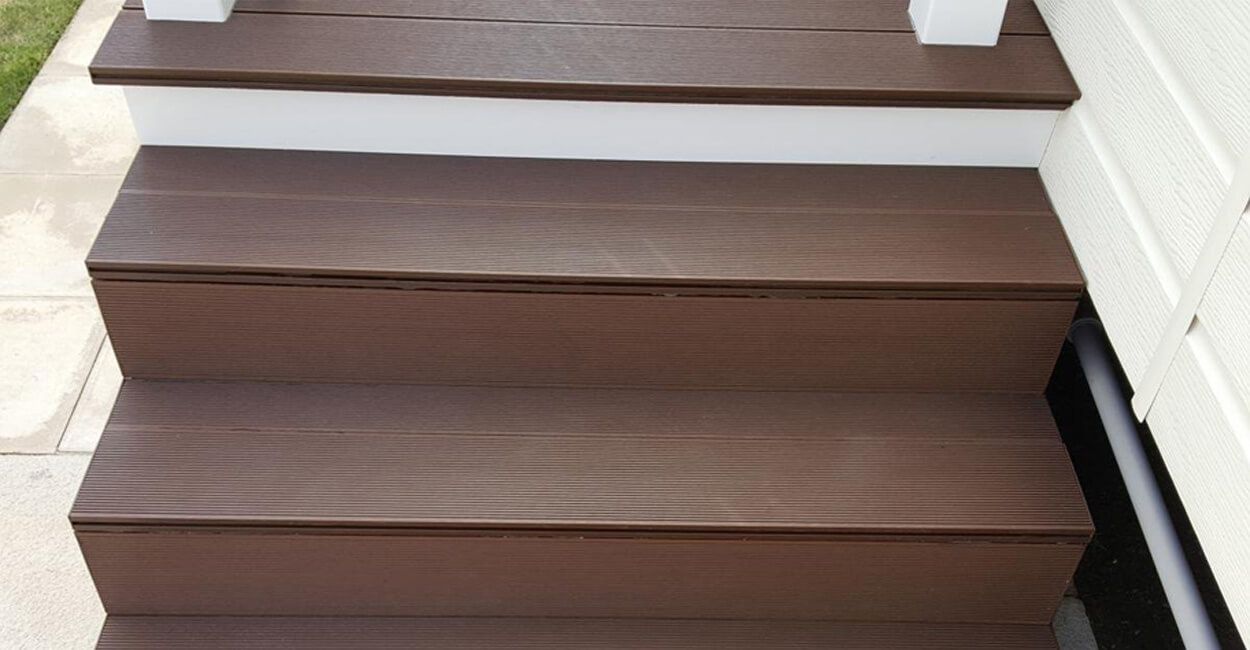 Before ordering your decking always order a Sample Pack, this is a great way of seeing the physical product and checking the colours.
And there you go, now you're ready to begin ordering your decking and accessories. Then enjoy your lovely new decking.