Discover Our Best-Ever
Premium PVC Decking
Get A FREE Sample Pack Delivered To Your Door
Premium PVC Decking Samples Delivered To Your Door
Our Premium PVC Decking Boards exude quality with a hard- wearing, authentic woodgrain effect surface forming a distinctively beautiful decking finish. The scratch-resistant, ASA-resin shell combined with a compact PVC inner core makes our Boards a long-lasting and hassle-free Decking product.
Find the perfect colour for your project by selecting two of the six available colours below from our Premium PVC Decking range.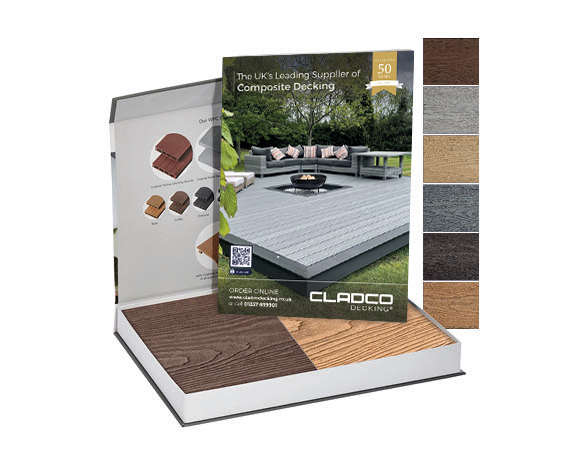 Long-Lasting Decking
Our Premium PVC Decking Boards come with a 20-year guarantee, making these one of the most superior Decking Boards available on the market.

Moisture Resistant
Our Premium PVC Decking Boards are designed to withstand increased levels of moisture, making for an ideal solution for installations around pools, hot tubs and ponds.

Durable Decking
The tough ASA-resin outer shell featured on our PVC Decking Boards provides increased strength and durability for resistance against the pressures from chair legs, furniture and ornaments.
Transform Your Home With Cladco PVC Decking
We're rated as excellent on Trustpilot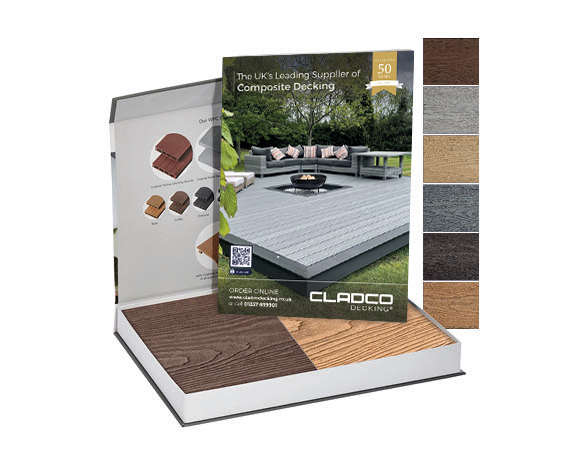 Claim Your Free
Sample Pack
Easy to install
Resists against moisture
Superior UV protection
Delivered in 3-5 days