At Cladco Profiles we offer a delivery service to UK Mainland (£360 for orders within Scotland, up to £192 for orders under £1000, £96 delivery for orders over £1000, Free delivery for orders over £1500) generally allowing up to 1 week (5 working business days) for delivery after the order is placed. Please note, remote areas and Highlands may incur an additional delivery charge. Please enter your postcode at checkout to obtain a price. We only deliver to mainland Britain.
Please note this is subject to change and where possible orders may be delivered before this time, however as we are in our busiest period please bear with us when waiting for your order delivery slot. We also urge you not to employ anybody to fit the products before they have been delivered and checked.
For smaller items and sample packs we send via DPD Postage, this service takes 3-5 working days to arrive
Due to our delivery schedules we try to give as much notice as possible. Deliveries are always Monday to Friday, we cannot deliver on weekends this applies to all deliveries including Parcelforce and Royal Mail. It's important to us to get your goods delivered to you in perfect condition, to help achieve this we use our own vehicles and drivers for the majority of our deliveries.
NOTE: In order for us to ensure that you receive the exact goods you have ordered any changes you deem necessary to the order below will result in the order being cancelled and being re-raised. We may need to create a second order to follow on after the initial delivery. We will not edit existing orders. This helps us to avoid any confusion and provide a better service to all of our customers.
After your order has been picked our transport team will contact you via text on the contact mobile phone number provided with a delivery date. Our drivers will generally call you before they arrive at your site. We use a variety of vans and lorries of up to 26 tonnes. The vast majority of our deliveries are made on vehicles larger than 7.5 tonne therefore you will need to ensure that the delivery address has sufficient access for a vehicle of this size. Please contact us prior to placing an order if you have any specific requirements regarding vehicle access into the property.
Not all our delivery lorries have cranes and it is the customer's responsibility to provide assistance to the driver to help unload. Please bear in mind the items delivered can be heavy and sharp. Anyone giving assistance to the driver should wear suitable gloves and clothing, they must also be physically capable to assist. Cladco Profiles offer a kerbside delivery service only; the delivery service does not cover the driver carrying materials any distance or to the rear of the property. If the vehicle is invited on to the customer's property it is entirely at the risk of the customer, Cladco Profiles and its drivers will not be liable for any damage to the property.
When delivered, your products may arrive on a timber pallet with additional packaging surrounding the goods. The pallet as well as any further packaging your goods arrive in are deemed necessary precautions and are assigned as part of your order. Therefore the responsibility of disposing of the packaging will be solely the recipient of the goods.  
We take pride in delivering a great product and a great service to all of our customers.
Please ensure you submit two working telephone numbers, preferably one being a mobile to receive text messages, for our transport team to contact you.
Please ensure if you have any access issues or delivery concerns please state them at point of order so our transport team can be aware when booking in your delivery. Our vehicles are large and require adequate space to manoeuvre. If you live in an area with weight or height restrictions please contact us before placing your order, if you are unsure of any restrictions please get in contact.
Some areas of Scotland and the Highlands may incur additional surcharges, if you are unsure of your location cost, please contact us on 01837 659 901 to discuss how we can help in further detail.
Please note once you have received details of your delivery via text and/or email you must inform us of any changes at least 24 hours before the scheduled delivery is due to take place. Any changes made after this time may result in you incurring additional delivery charges.
Vehicles we can and cannot load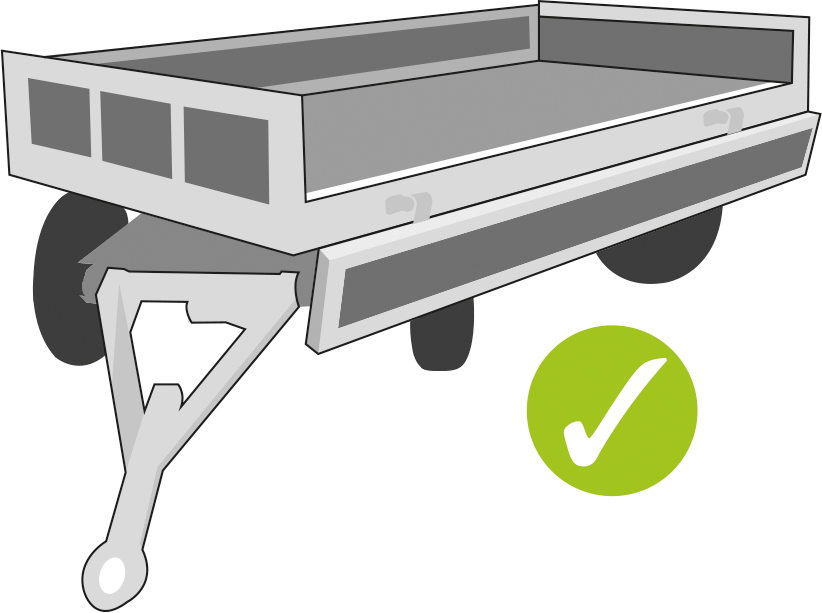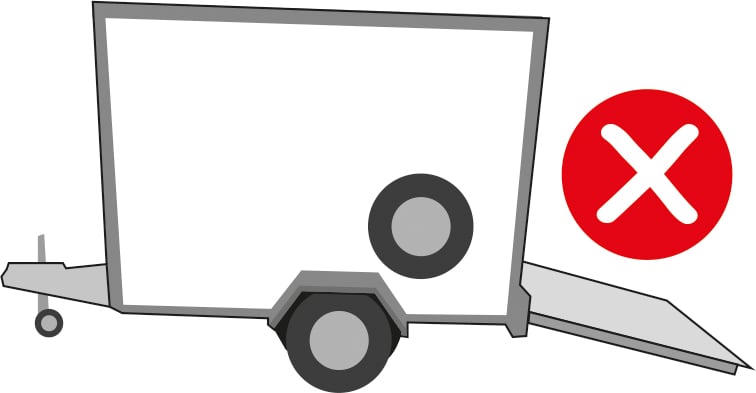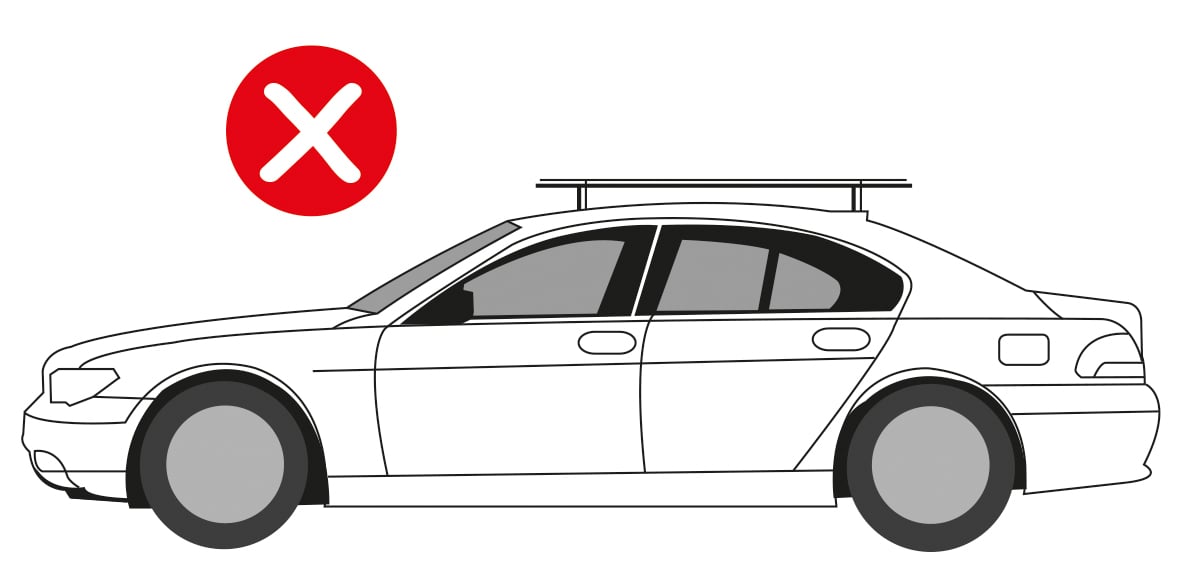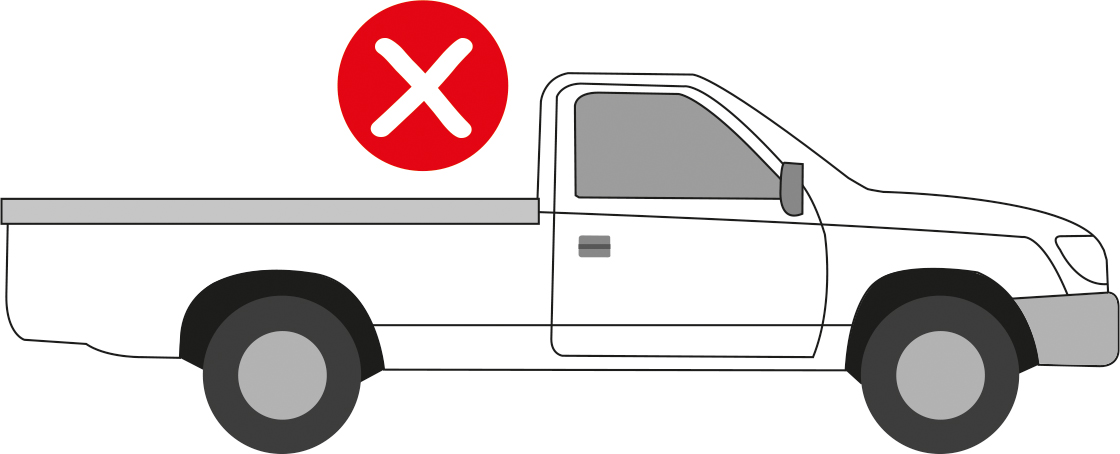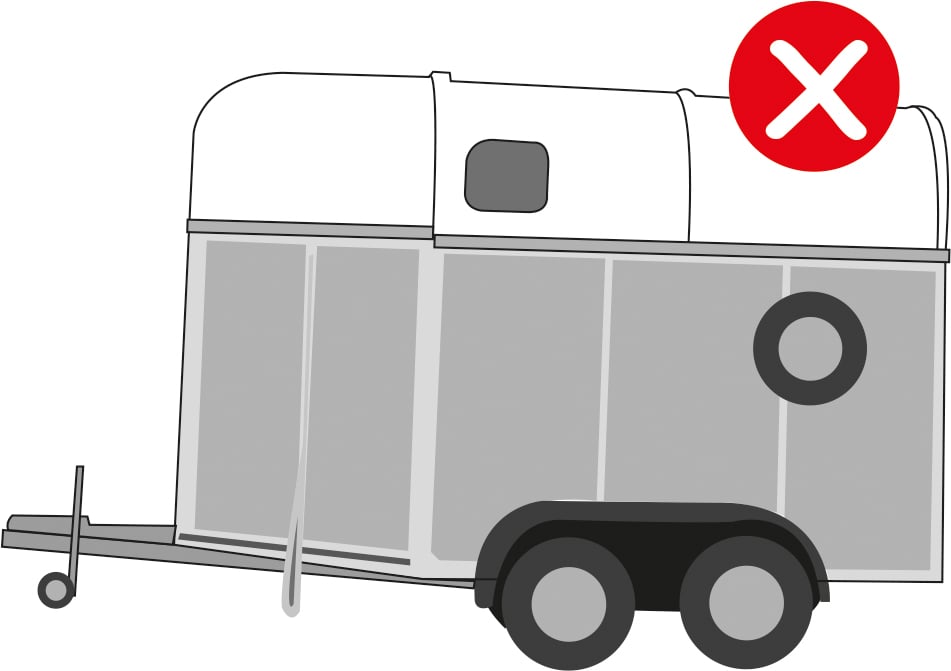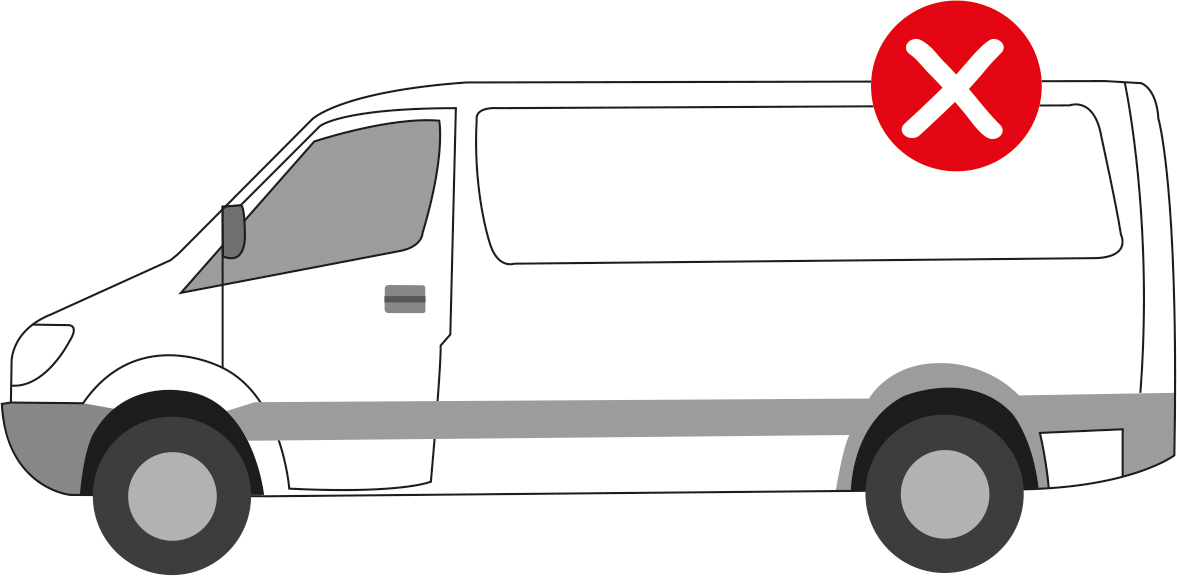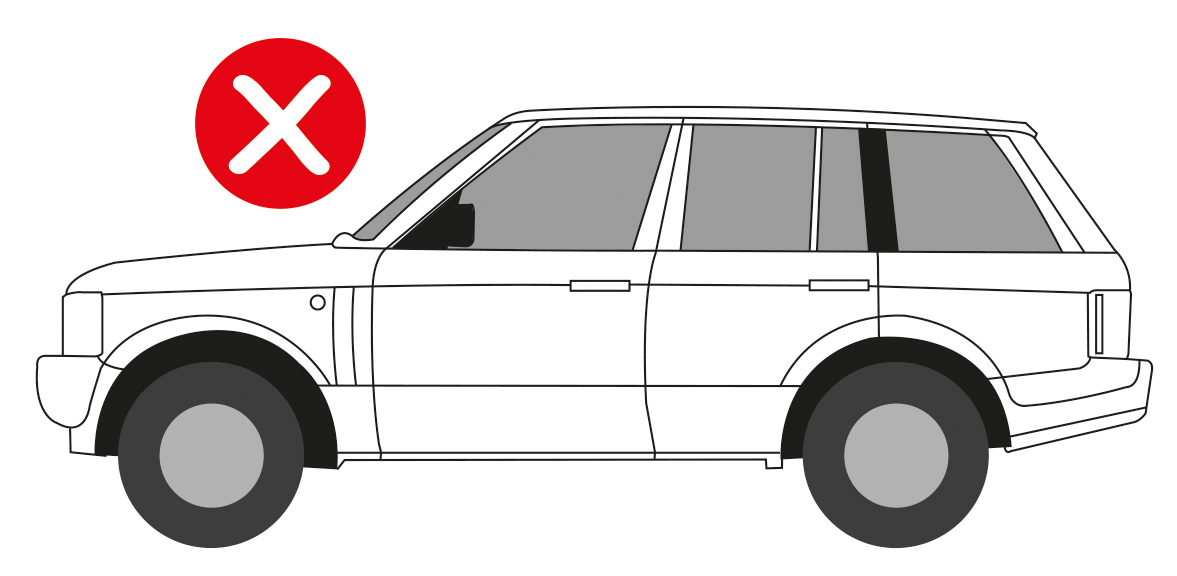 Customer Collection Notice
For those customers wishing to collect materials, we ask you report to the office first in order to be seen by a member of the sales team. Your goods will then be picked and brought to your vehicle.
Please note that during busy periods you may experience a wait while our yard staff serve other customers or are loading/unloading other vehicles.
We respectfully draw your attention to the following points:
It is the ultimately the responsibility of the customer to load his/her vehicle and to ensure the goods are safely/ securely strapped down.
Our staff will be happy to assist you load your goods onto appropriate vehicles by way of fork lift trucks. Our staff will not handball any goods into enclose vehicles. The loading of the vehicle is carried out entirely at the customers own risk. We will not be held liable for any damage that may occur to your vehicle or goods collected from our premises during the transport of said goods.
It is the responsibility of the customer to ensure both their vehicle and the goods are safe when they leave our premises.
We can advise the approximate weight of materials prior to you arriving so that you can be sure your vehicle is capable of carrying the intended load. Please ensure that you bring appropriate ropes, straps or other securing materials as we are unable to provide you with any upon arrival.
We strongly recommend you bring suitable protection materials to prevent your ropes/straps etc. be damaged by these edges. We recommend that you use good quality protective gloves when handling materials.