How To Order Your Decking
Our step by step guide to ordering your decking
Step 1
How To Work Out Your Area
Start by working out the area of your desired decking area in square metres. To do this simply measure the area in metres and multiply the width by the depth. If the area you are decking is not a simple rectangle then you will need to divide it into 'rectangles' and calculate each area individually.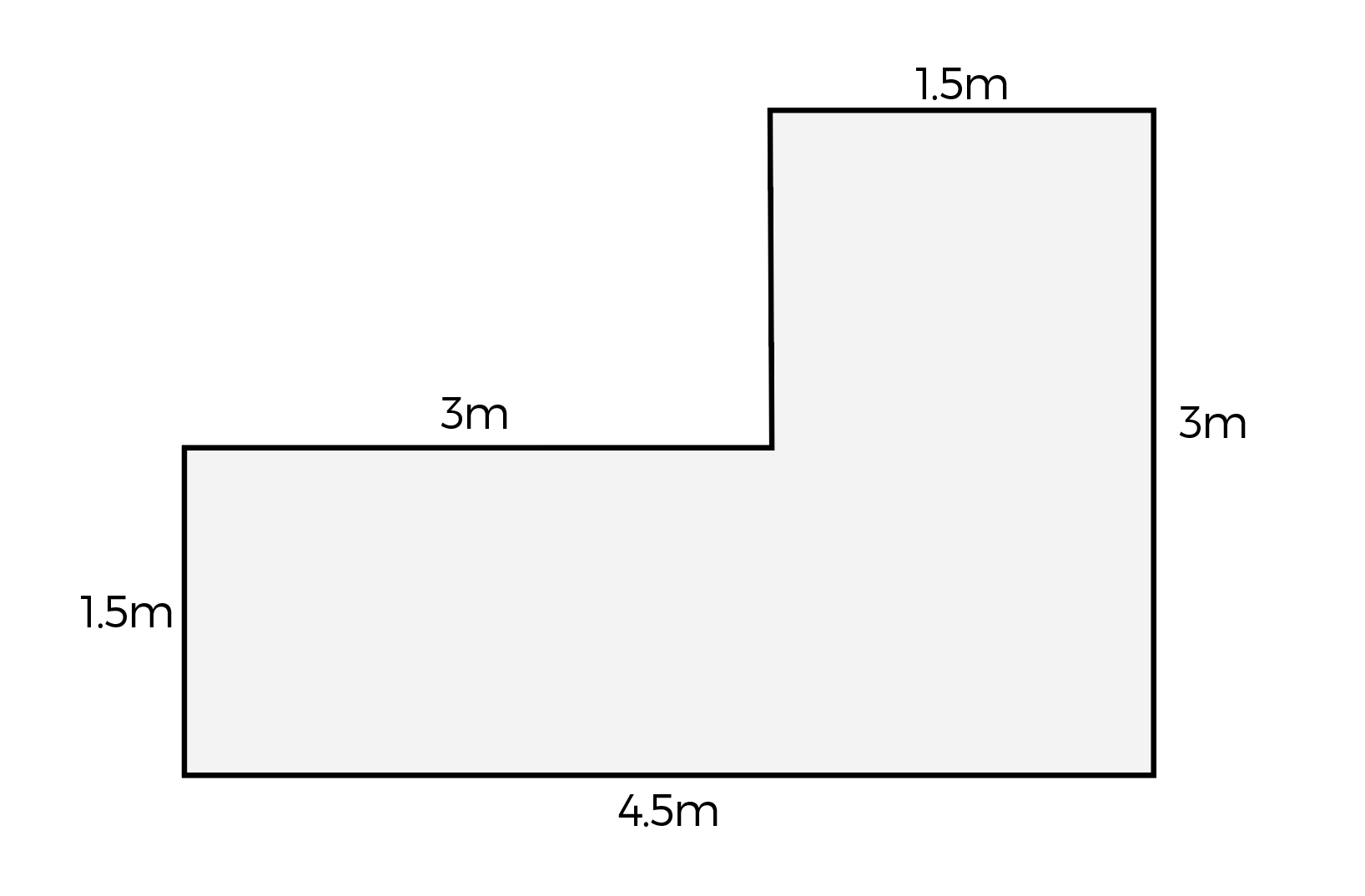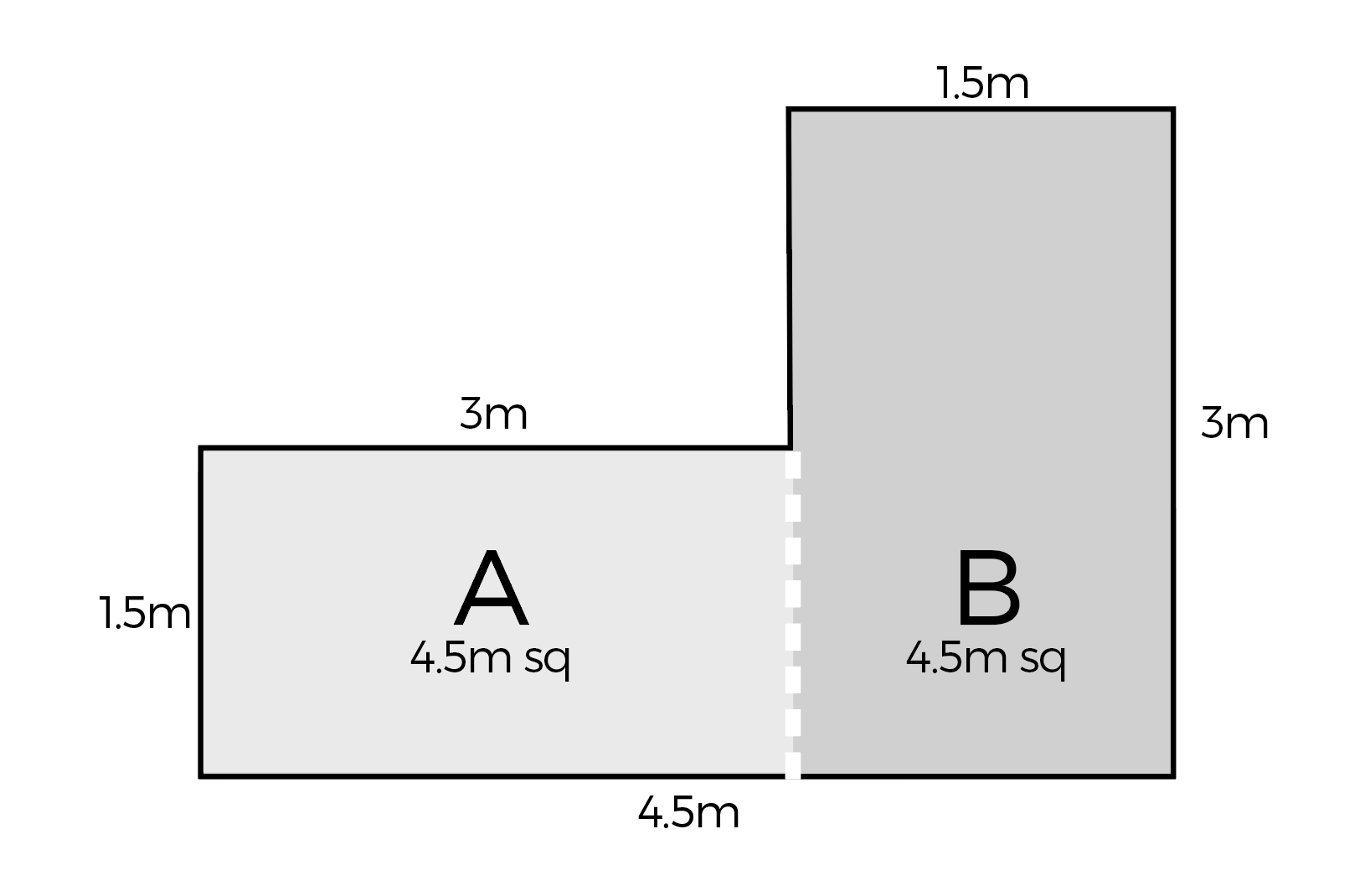 Step 2
Choose Your Decking
Start by choosing the style and length of your decking from the Decking Category.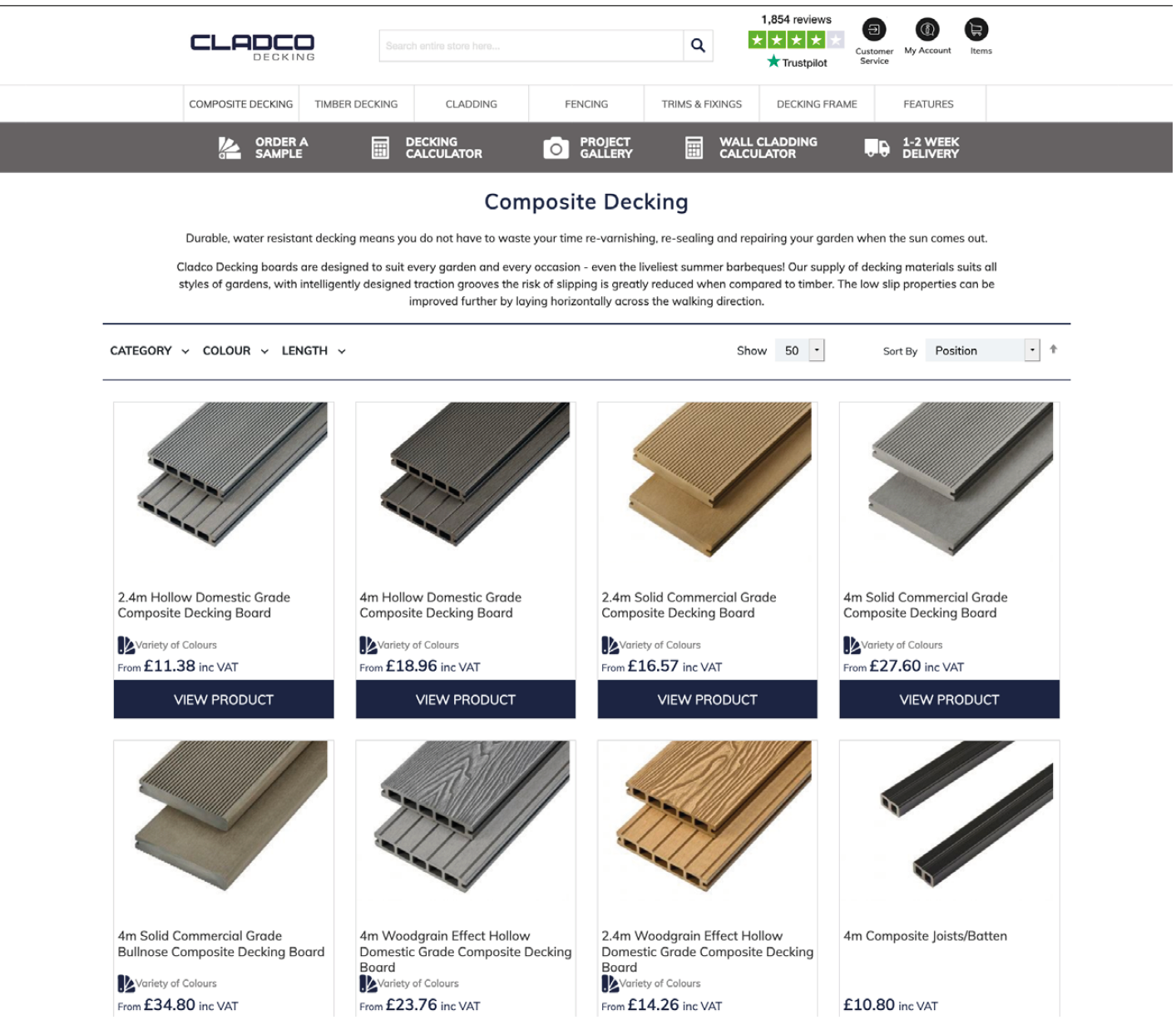 Step 3
How Much Do You Need?
Enter the quantity in the quantity box for the amount of decking boards that you will need - alternatively, enter the square meters of the area you are wishing to cover, and the system will automatically count the quantity you need to purchase.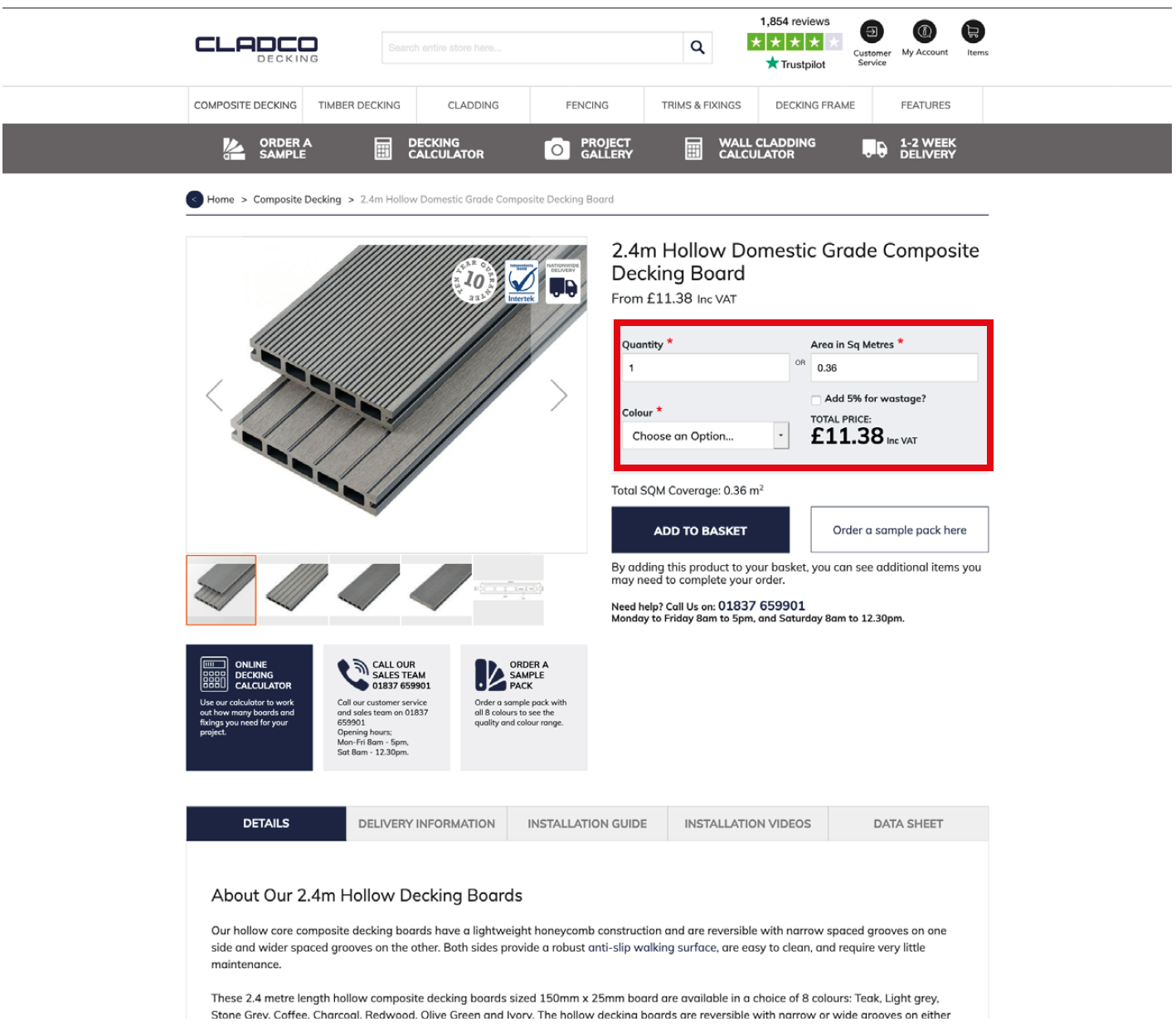 Step 4
Select A Colour
Select a colour from our wide range of choices, using the dropdown menu. You should be able to see a preview of the colour as the image updates.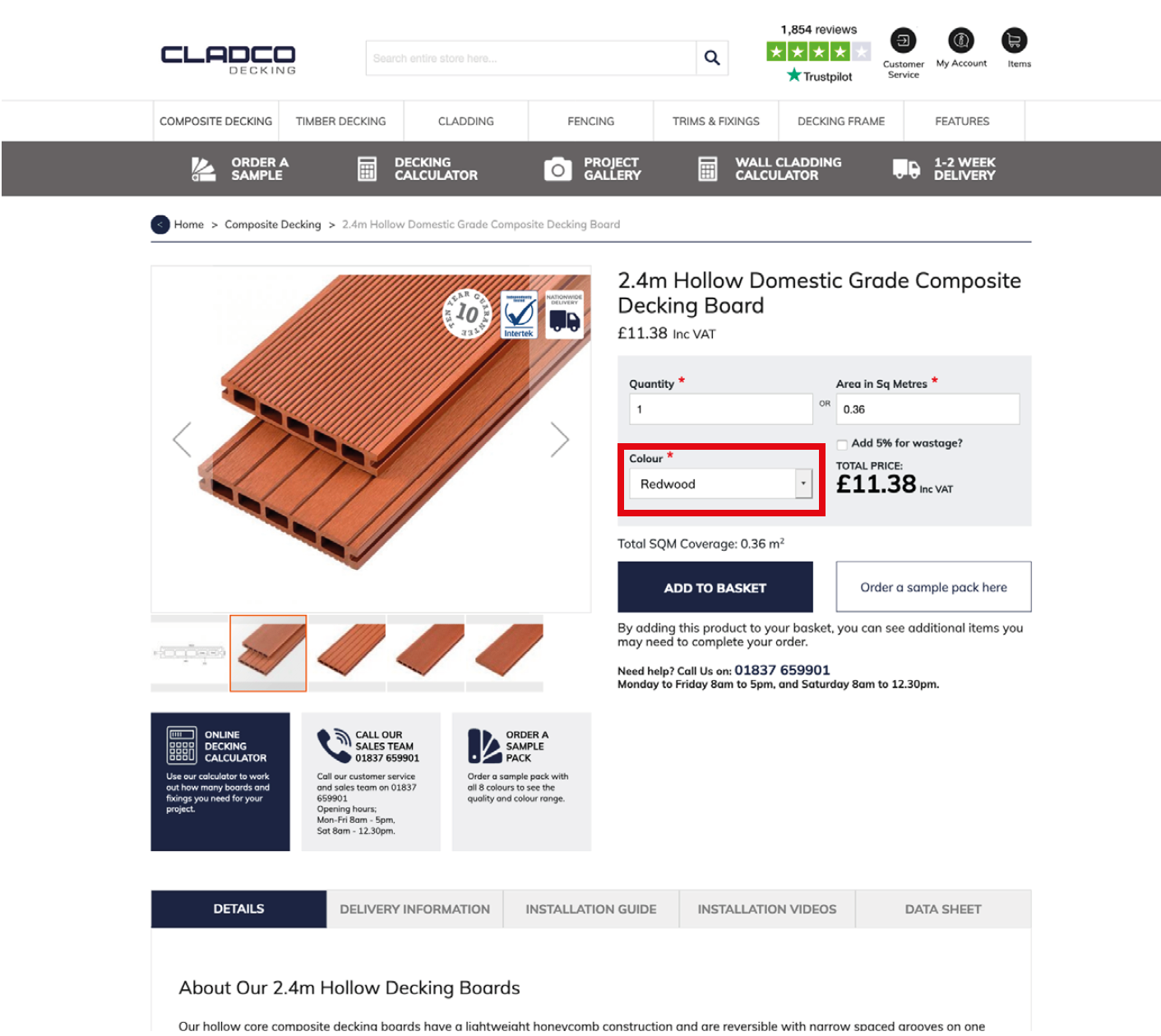 Step 5
Complete
Click the green 'Add to Basket' button to proceed to our recommend products to help with your installation.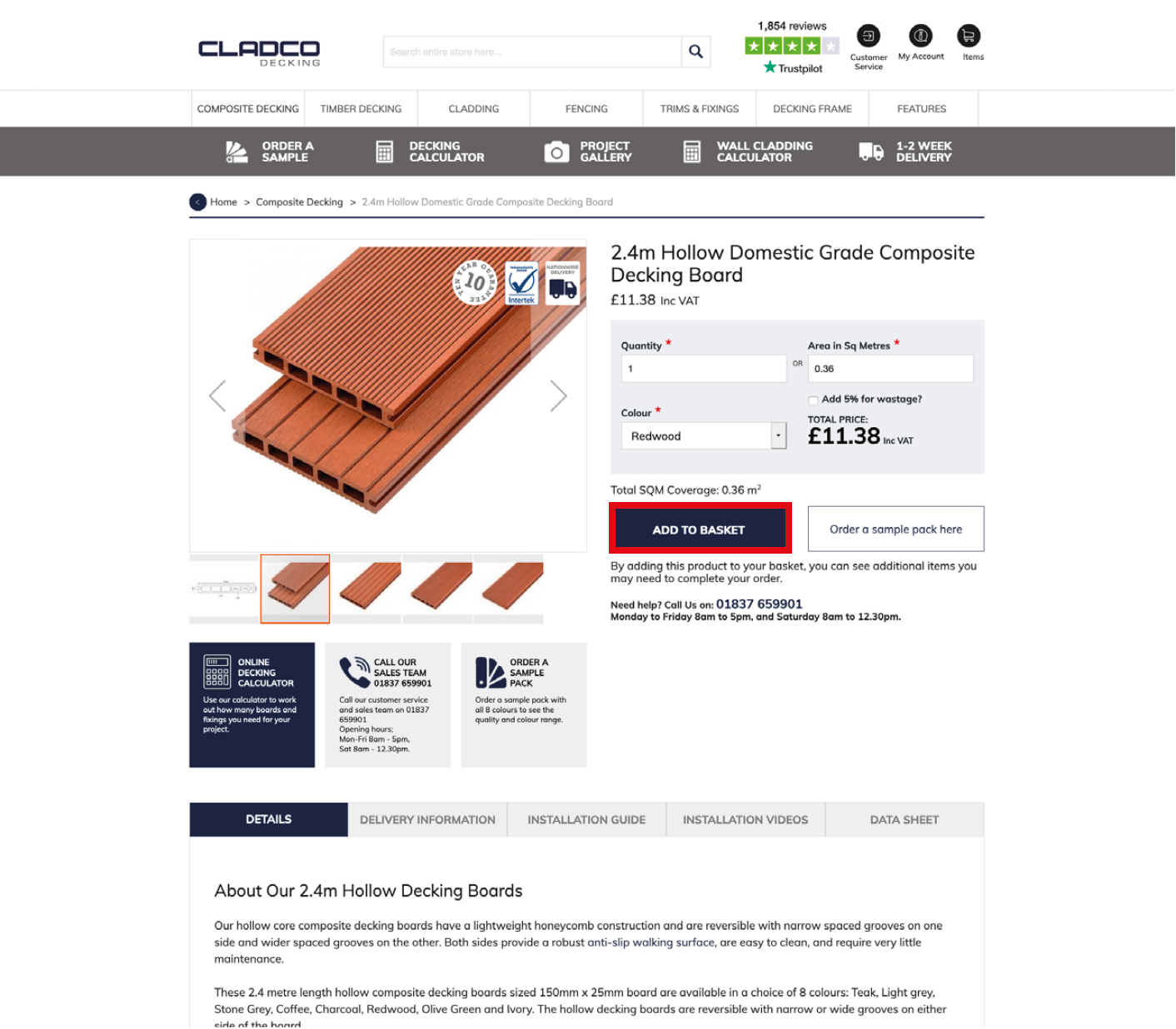 Step 6
Select Your Recommended Products
By default, we have already set up the quantities we recommend you have. You can edit these as you so wish by changing the number in the field (see red box q).
Alternatively, you can remove products by clicking the cross icon (see red box w).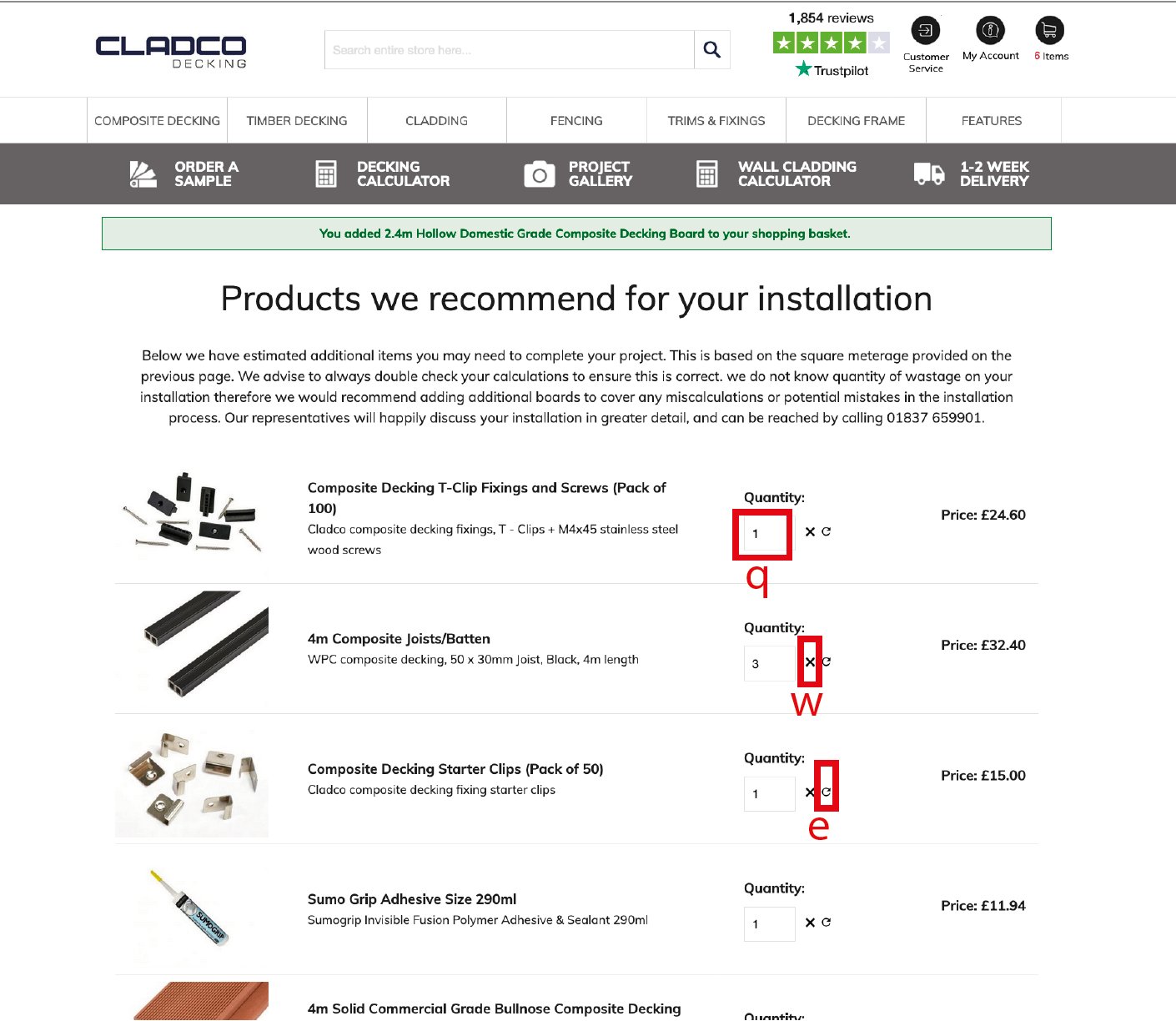 If you update a quantity, but find you have made a mistake and want to revert back to our recommendations, then press the refresh button for that product (see red box e).
To proceed to the basket, scroll to the bottom & if you are happy with the add-on's, click 'Add all to Basket' (see red box t), alternatively, click 'No Thanks, go to basket' (see red box r) where the only product will be the board you selected previously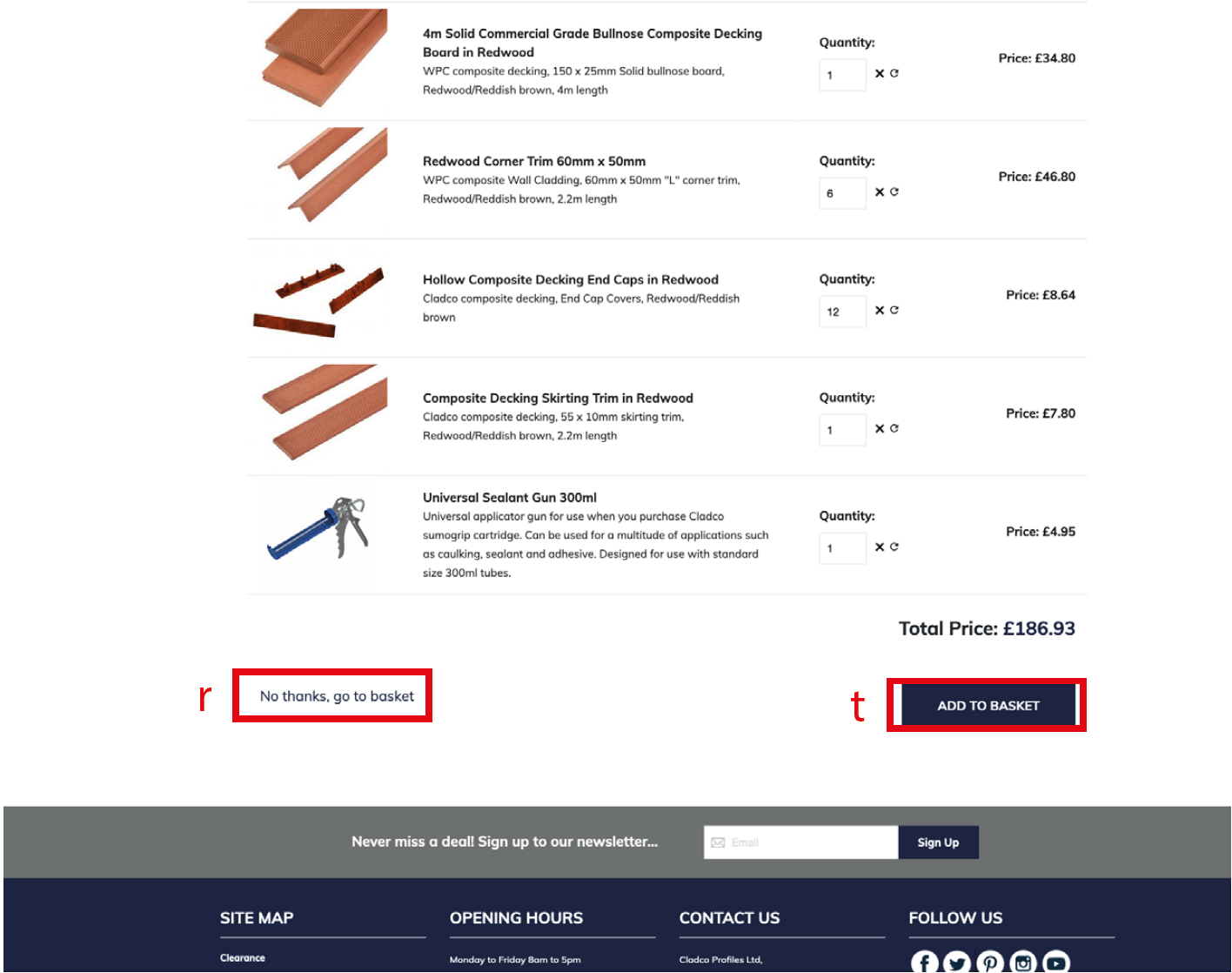 Step 7
Review Your Basket
Feel free to double check everything is correct here before you proceed to the checkout.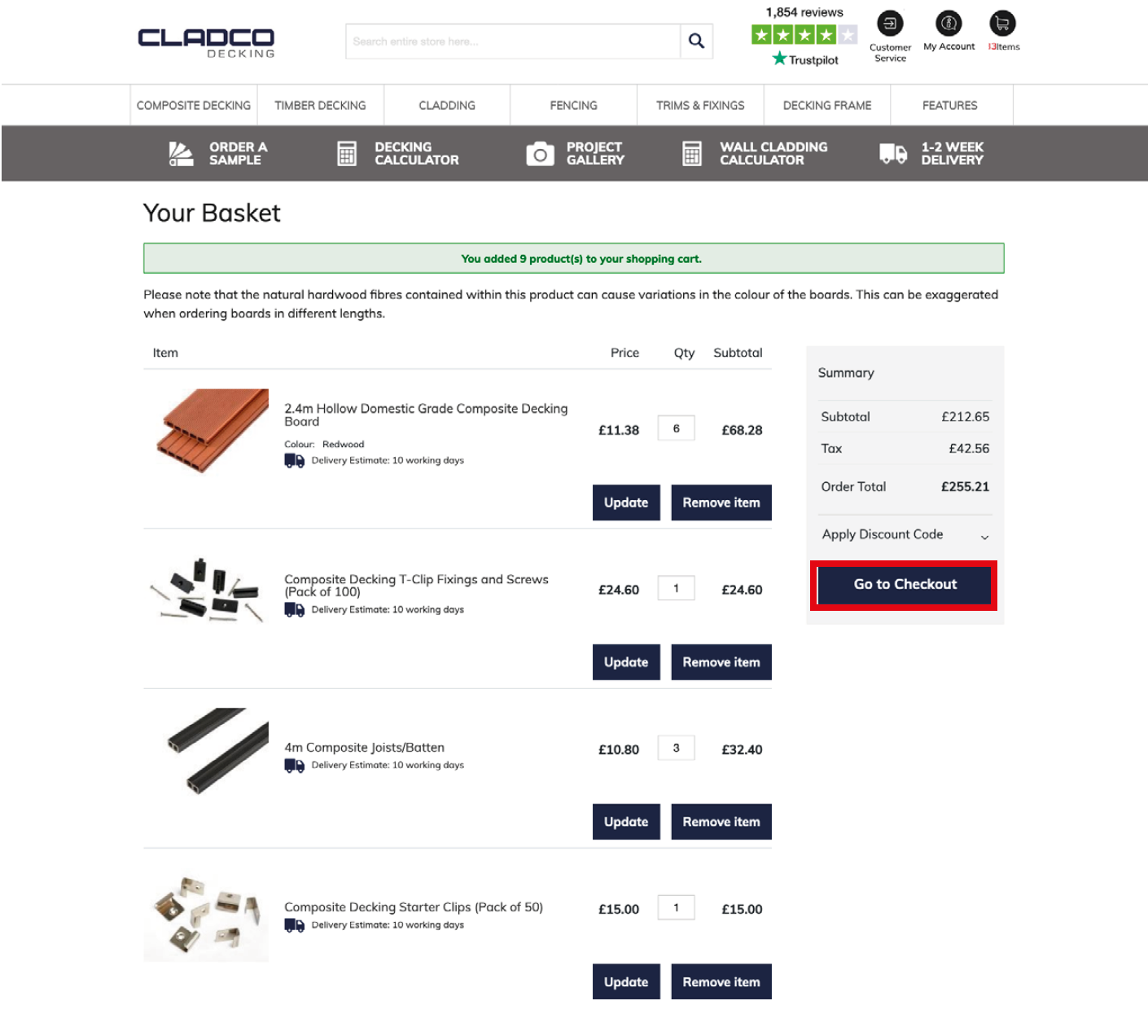 Step 8
Checkout
Enter your delivery details, shipping methods, & select a payment method on this screen, before going to the payment screen and finishing up your order. Once completed, you should receive a confirmation email of what you have ordered.