This may perhaps be one of the most impressive transformations yet! Using Cladco Composite Wall Cladding in Light Grey the owner of this bungalow have created a modern contemporary design by changing the windows, adding a porch and cladding the exterior.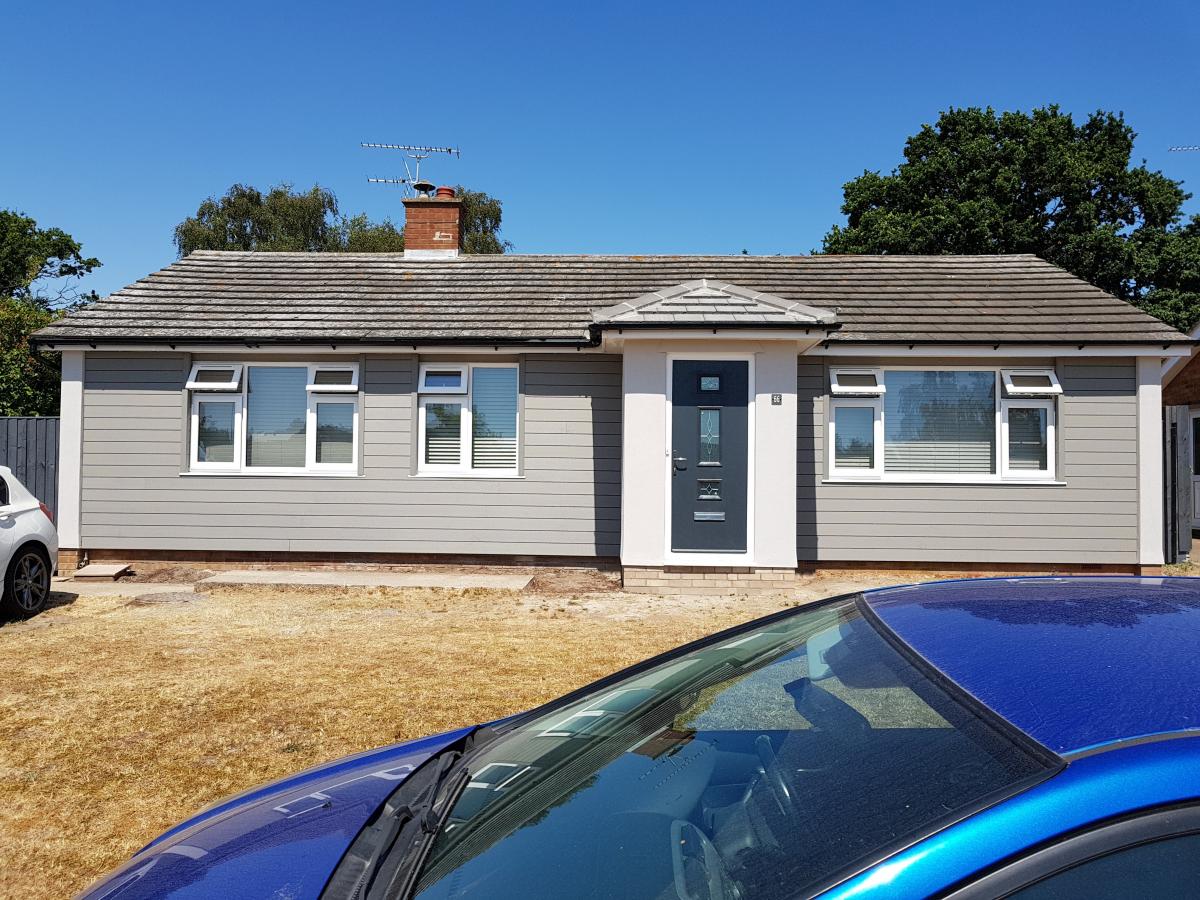 Cladco Composite Wall Cladding is a cost effective alternative to rendering the exterior of your property. It is also very quick and easy to apply and lasts in excess of 10 years with little maintenance. No need to paint the cladding or seal it.
As with this property the exterior is the first thing you see when pulling up to your home and you want it to reflect your design style and be functional.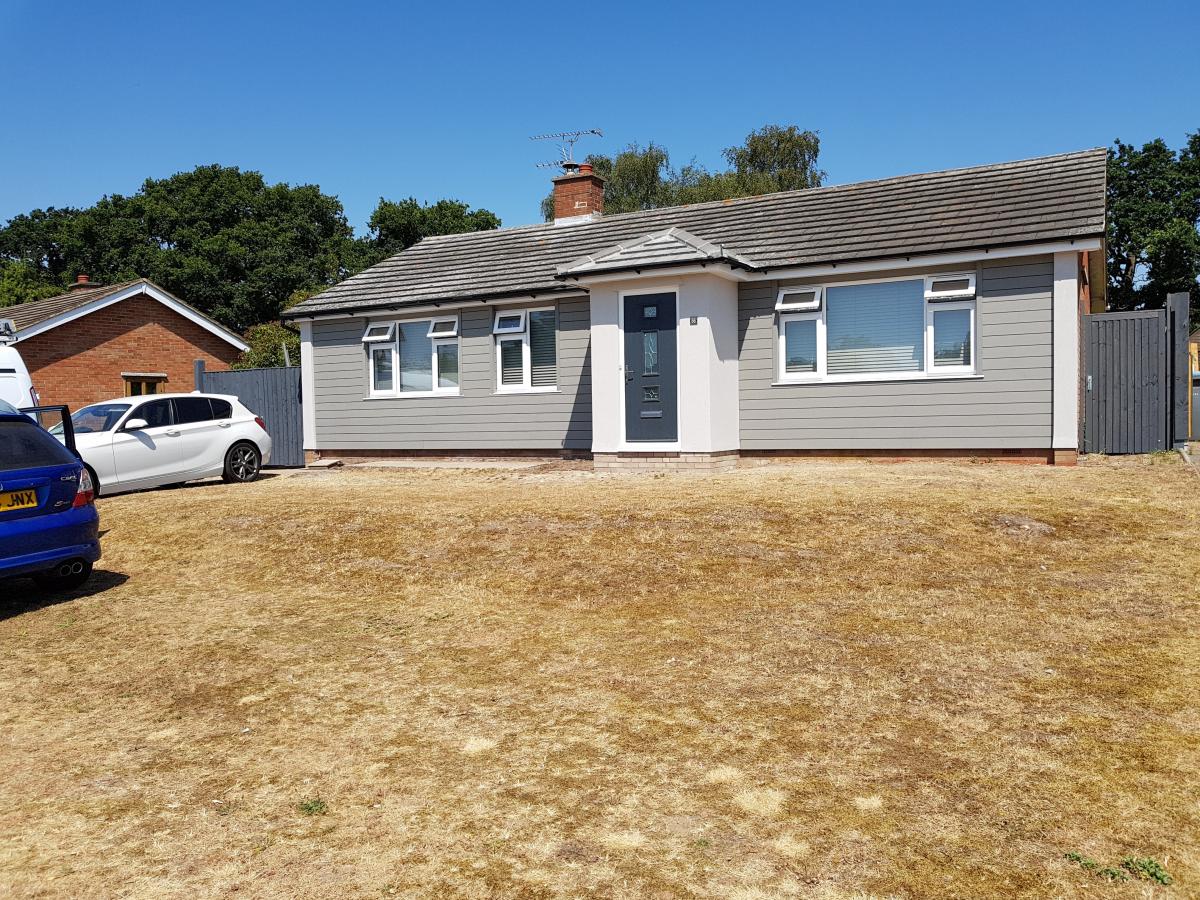 As you will see below the before image of this bungalow looks like a completely different property, updating the red bricks and covering the white painted render.
By adding Cladco Composite Wall Cladding in Light Grey across the entire front of the property they have made the entire place look much larger, fresher and more attractive.