Everything you need to know about a
Balustrade System
What is a Balustrade System?
Cladco Balustrade System is a durable Handrail System manufactured from Powder Coated Aluminium. The Balustrade System can be used to create either a partition between two outdoor spaces or to provide a boundary to a decking area.
The Aluminium Balustrade System consists of Handrails, Gates and Posts connected by Fixing Brackets and Screws. This is a cost effective and low-maintenance product that is long-lasting and non-corrosive.
Maintaining your Balustrade System
Keeping the Balustrade System maintained is easy. Simply wipe it down with soap and water as often as required. The metal Balustrade System is low maintenance and is manufactured to offer resilience to harsh weather conditions, making for an ideal outdoor Handrail setup for your Decking area. The Balustrade System can be spray-painted if desired using a solvent-based paint over a coat of primer for an even finish.
Installing the Balustrade System
Cladco Balustrade System can be used with Cladco Solid Composite Decking, PVC Decking or Timber Decking installations. Start by marking and predrilling the positions of each Post, ensuring they are positioned over supporting Joists underneath your Decking area. Once the first Post has been installed, follow with Handrail and Gate sections secured to the Posts with Fixing Brackets. For further instructions on how to install your Balustrade System, follow the online Installation Guide, or call our Sales team on 01837 659901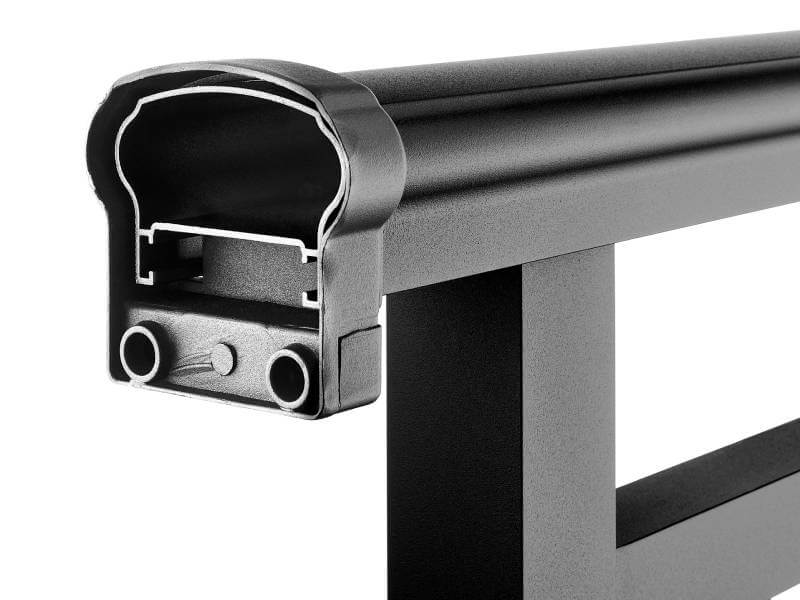 Balustrade System
Durable, non-corrosive powder coating
Resistant to rust and scratches
Lightweight and easy to install
Interchangeable lengths to suit any project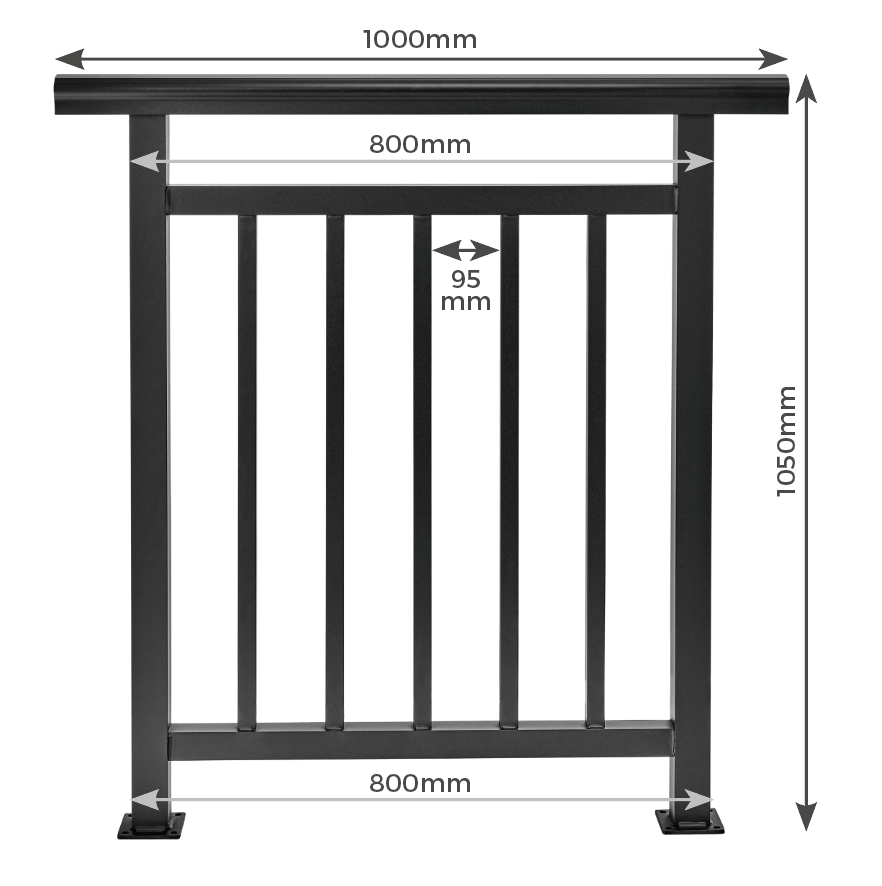 Balustrade Handrail
Powder-Coated Aluminium Handrail sections are available in six lengths, from 1000mm up to 2600mm, and provide a durable and sturdy partition or boundary. Consecutive sections can be added to cover the length of your Decking project connected to securely positioned Posts.
Width available: 1000mm, 1200mm, 1400mm, 2200mm, 2400mm and 2600mm
Height: 1050mm
Material: Non-corrosive powder-coated aluminium
Colour: Black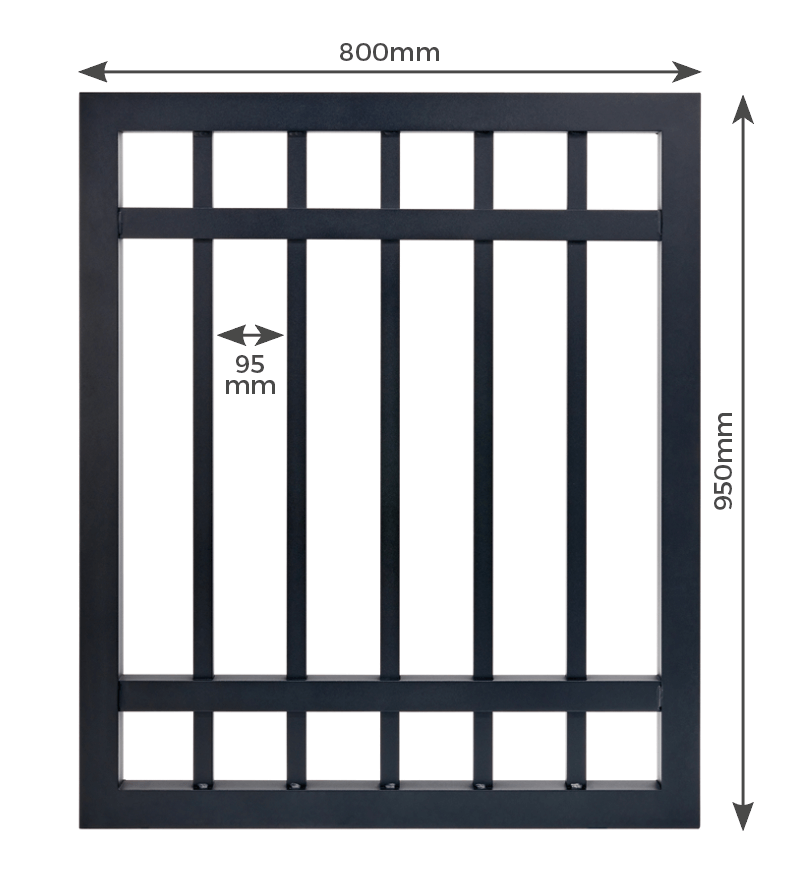 Balustrade Gate
Metal Gate sections are fixed onto Posts and between Handrail sections to allow access through the Balustrade System. They can be secured shut with magnetic latches and hinges (sold separately). Gates are manufactured from welded aluminium for a strong, durable finish that can be repainted to suit your Decking space.
Width: 800mm
Height: 950mm
Material: Non-corrosive powder-coated aluminium
Colour: Black

Balustrade Post
Metal Posts are made from welded aluminium and are a superior alternative to timber posts. Posts are spaced according to the width of Handrail sections positioned along your Decking area, and come with Top and Foot Caps for a professional finish. Fixing Brackets allow for the Balustrade Handrail and Gate sections to be fastened in place.
Width: 100mm square
Height (with cap): 1200mm
Material: Non-corrosive powder-coated aluminium
Colour: Black