Mark's Story
In the summer of 2017, ITV approached Cladco Profiles asking if we would be willing to donate a selection of Composite Decking and Composite Cladding products for a new episode of their hit TV show "Love Your Garden", whereby Alan Titchmarsh alongside a team of expert gardeners and landscape architects travel around the country, seeking out domestic gardens in need of some much needed TLC - transforming them along the way for a fantastic cause, in which we were more than happy to contribute towards.
In this episode, Alan and the team overhaul the garden of triple amputee Mark Ormrod.
Mark, a former Royal Marine, was catastrophically injured after stepping on an improvised explosive device in Afghanistan in 2007 - losing both legs and his right arm. Since his recovery, Mark has raised vast amounts of money for armed forces charities, completing gruelling sponsored events - from challenging runs, to open sea swims and crippling bike rides.
Despite Mark's love of the outdoors - his garden sadly remained off-limits due to its uneven surfaces, making it impossible for Mark to enjoy himself in his wheelchair. Alan and the team, therefore, took the opportunity to transform not only Mark's garden but his access to life outside the four walls of his home in this episode.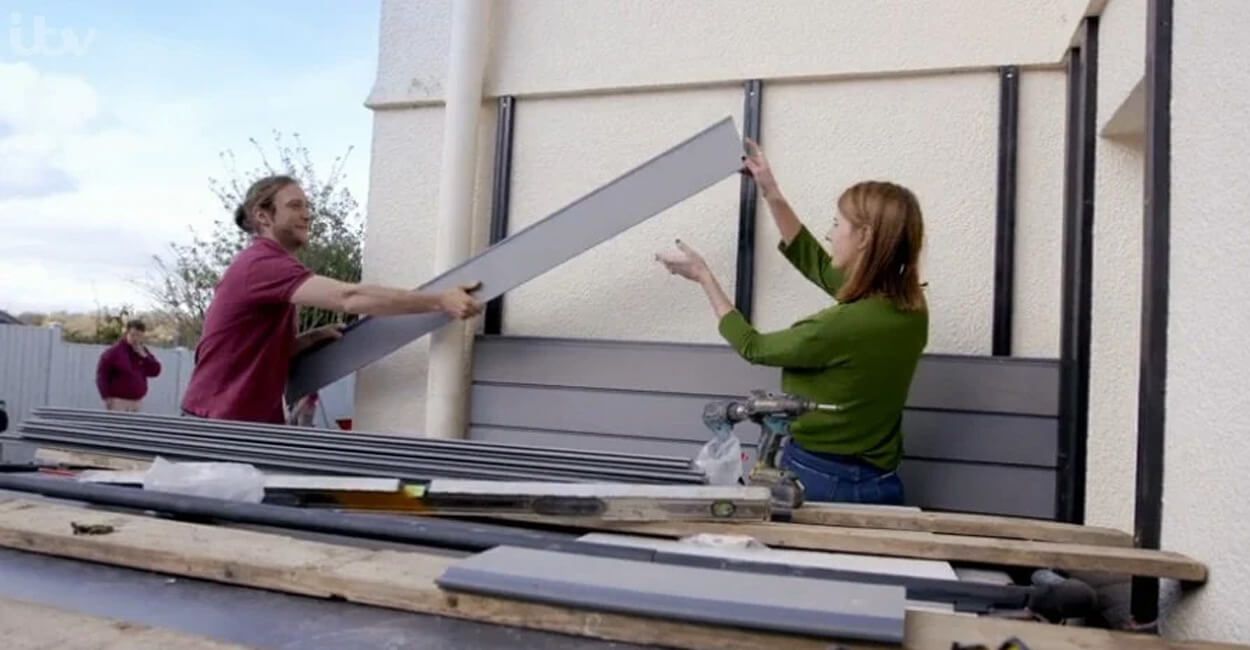 Cladco Composite Deck and Cladding Boards are easy to install both horizontally and vertically
Alan, alongside horticulturist David Domoney, designed the new contemporary garden into four distinctive zones - the entertainment zone, the spa zone, the relaxation zone, and the play area zone for the children - with every section being accessible to Mark.
The spa zone is home to a large family hot tub and features Cladco Composite Cladding Boards in Stone Grey on the corner walls with matching Cladco Composite Decking on the floors where the hot tub is situated.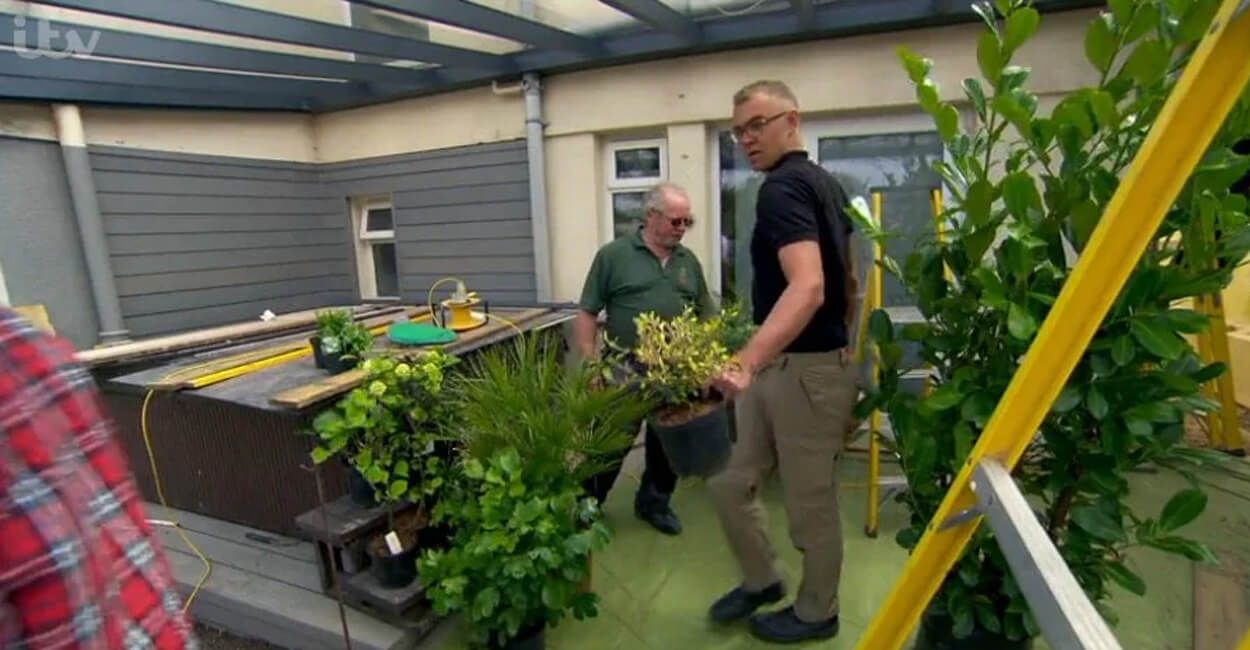 The Love Your Garden Team have transformed Mark's garden thanks to their generosity and teamwork
Cladco Composite Decking
Cladco Composite Decking Boards make the ideal choice of building material for this space, thanks to its multiple benefits in comparison to traditional timber decks.
Our Composite Boards are splinter, rot, and warp-resistant and feature a low-slip surface, making a great safety choice for areas with children and pets. As well as this, their low water absorption rate plays an integral part when choosing deck boards for areas prone to water spillages - such as hot tubs and pools.
Cladco Composite Decking Boards are available in a range of eight colours, including Stone Grey as featured here in Mark's new garden - with each colour being suited to almost any project. Our Boards are manufactured to the highest quality and are resistant to many household stains and spills.
The long-lasting and environmentally friendly wood-plastic material composition of the Decking means there is no need to sand, varnish, seal or paint the Boards - allowing Mark and his wife Becky more precious time to spend with their children in their fantastic new garden.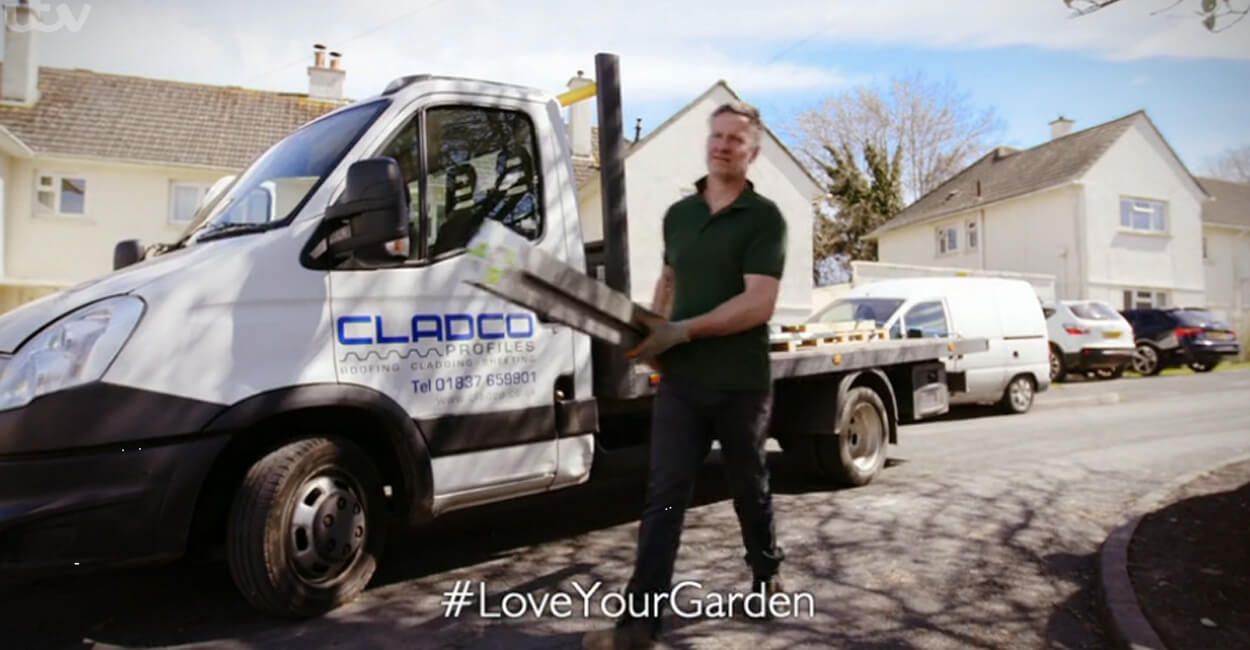 Cladco Composite Cladding
Cladco Composite Wall Cladding Boards in matching colour Stone Grey were also chosen for their multiple high quality and long-lasting benefits, and make the perfect solution to enhance any outside space.
Cladco Composite Wall Cladding Boards are available in both Original and Woodgrain finishes, with Alan and the team opting for our Original Boards on this project. The smooth, wood-like Boards can be easily installed both horizontally and vertically, using a simple tongue and groove technique.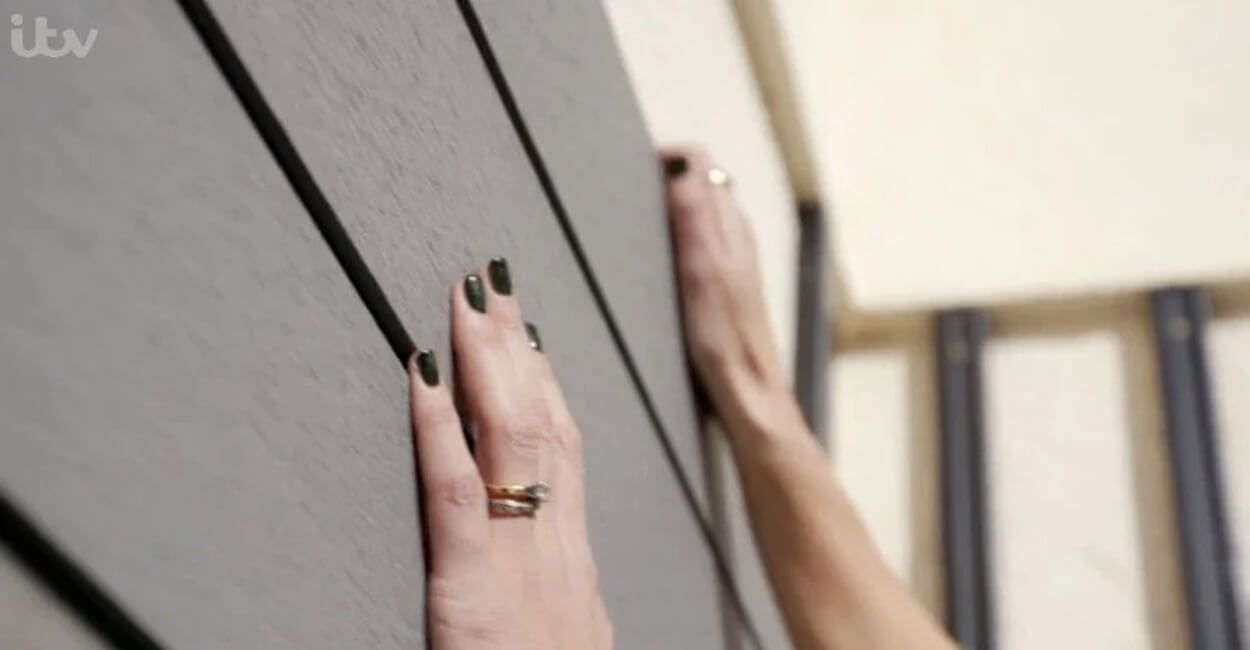 There is no need for sealing or staining on Cladco Composite Products
Much like our Composite Decking products, these Boards have excellent durability with no need to stain, paint, varnish, or sand once installed allowing you to create and enjoy your ideal garden environment for years to come.
Cladco Composite Decking and Composite Cladding products are all available with a range of Trims and Fixings to seamlessly finish the edges of any project including industrial and commercial applications. They are available in the colours Ivory, Stone Grey, Light Grey, Charcoal, Olive Green, Teak, Coffee, and Redwood.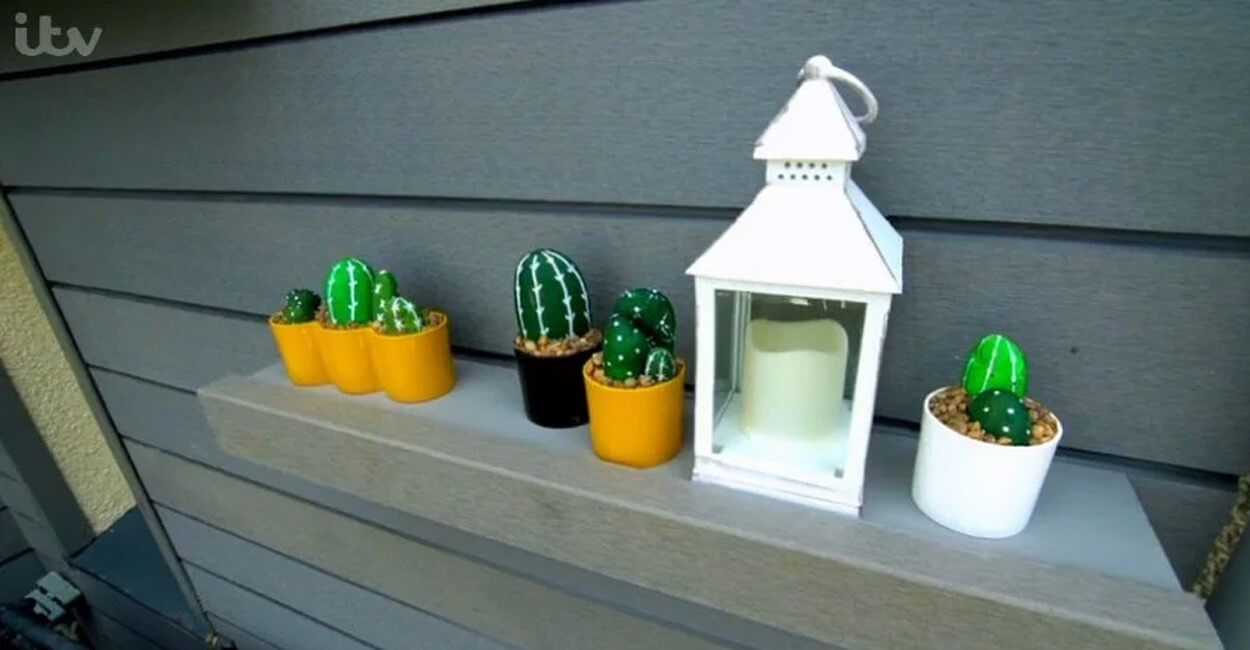 Cladco Composite Boards in colour Stone Grey
Cladco also supplies a range of high-quality Composite Fence products suitable for similar renovations - creating a beautiful, contemporary Fencing design for your garden and manufactured to withstand harsh weather conditions.
Want to find out more?
Have you been inspired by Mark's story and his incredible garden transformation by the Love Your Garden team? If you want to create a Composite Decking area or clad your garden walls with our Composite Cladding Boards, take a look at our Installation Guides or use our helpful online Calculators to get an idea of where to start.
Alternatively, give our friendly Sales Team a call on 01837 659901. Our knowledgeable staff is on hand to offer help and advice to our customers and answer any price, measurement, or installation queries.
Please note: the episode featuring Cladco Composite Decking & Composite Wall Cladding aired on Wednesday 21st June 2017 at 8 pm on ITV.