Cladco Composite Wall Cladding can be used to Clad any size of building. This garden room has used Cladco Charcoal Woodgrain Composite Wall Cladding, creating an attractive, contemporary and impressive exterior.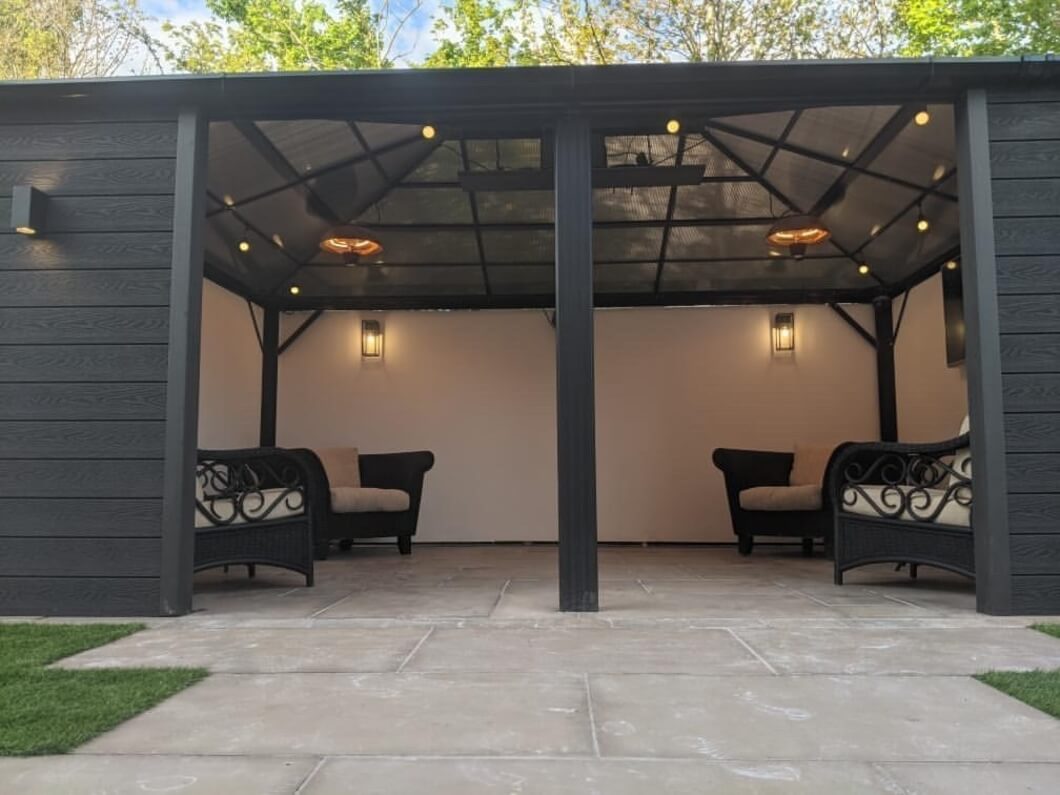 These Composite Boards have been installed horizontally, giving the building a more traditional appearance while also making it appear larger.
The Charcoal exterior allows the building to blend into the surrounding area while also giving off a stylish contemporary look.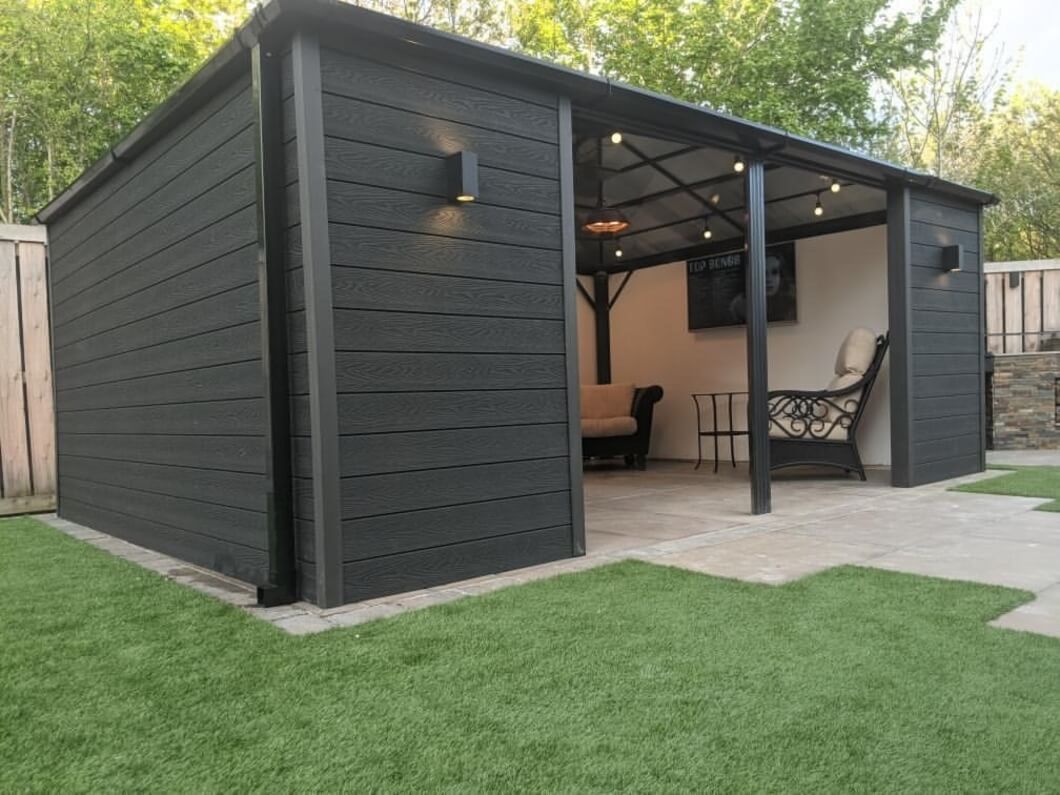 The outside living space creates a welcoming escape to the garden, allowing the owners to make the most of their outdoors. The Charcoal Wall Cladding has built both a contemporary and cosy, welcoming exterior.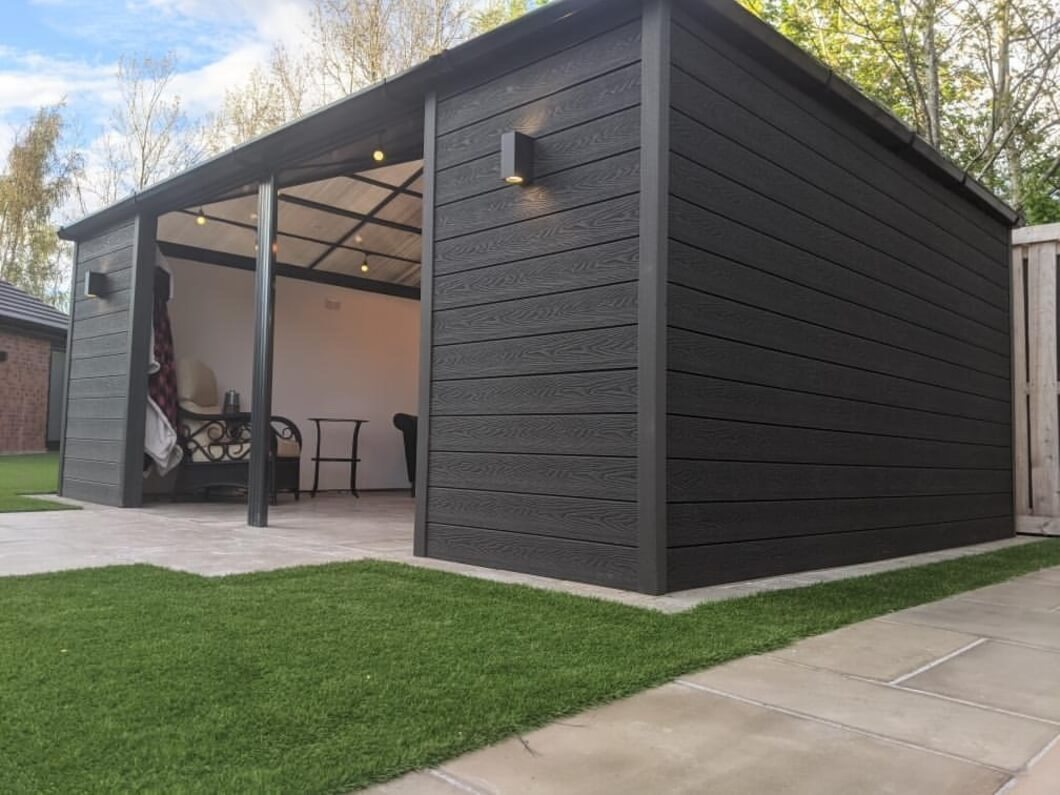 The Garden Room design has been neatly finished using Cladco Charcoal Composite Corner Trims. Corner Trims can be used to contrast or compliment the design, and are available in a variety of eight colours.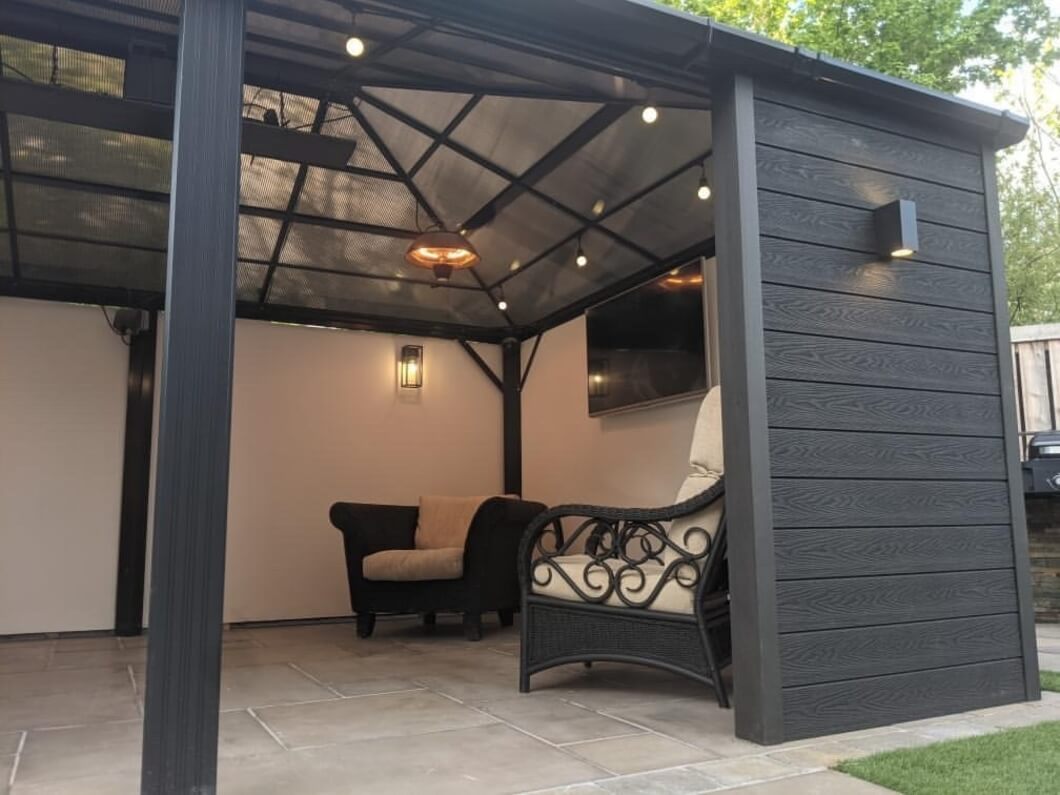 Cladco Composite Woodgrain Wall Cladding gives the appearance of traditional timber without the hassle of maintaining it. This garden room can be enjoyed for many years to come, becoming an attractive and functional property feature.