Searching for inspiration for your upcoming fencing project?
Discover our nine composite fencing ideas to get started and complete your outside space. We have eight colours to choose from and if you are stuck we have a free Composite Fencing Sample Pack available on our website.
Cladco Composite Fencing is a great alternative to traditional timber fencing as it is long-lasting and low-maintenance, durable against extreme weather and resistant to rotting and splintering. Made from 100% recycled materials, our Composite Fencing is made up of 60% recycled hardwood fibres and 40% recycled plastics, making it an environmentally friendly product to use whilst preventing insect attacks.
We have a range of Composite Fencing Products including Fencing Panels, Fence Posts, Caps and Rails.
1) Add lighting to your Fence Posts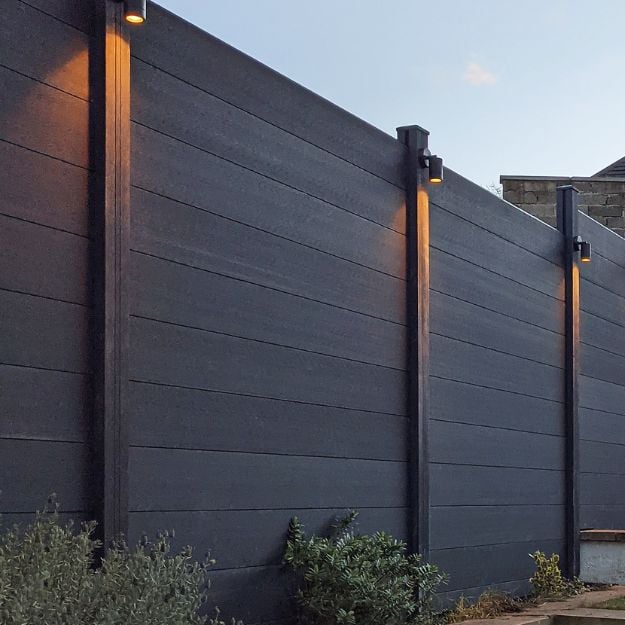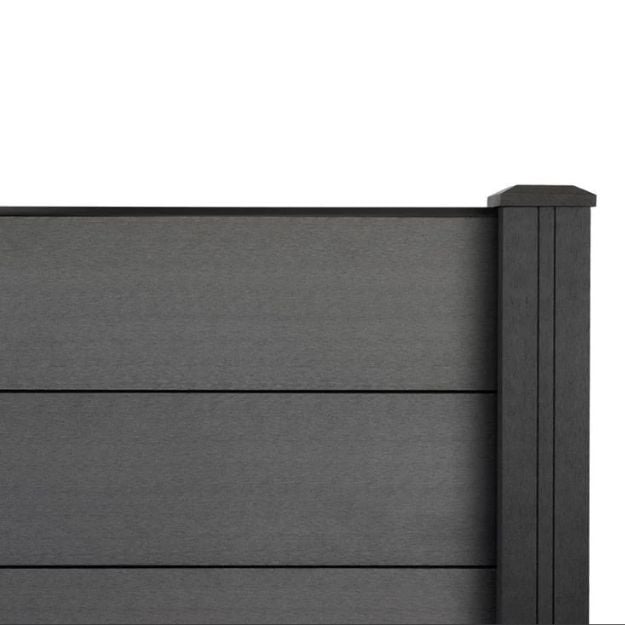 This customer has fixed spotlights onto their Composite Fencing and has chosen to use Charcoal for a sleek and modern look.
2) Use contrasting colours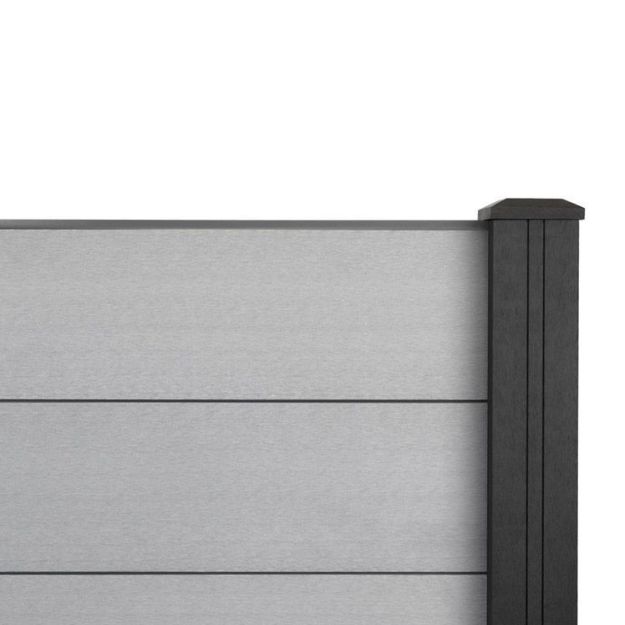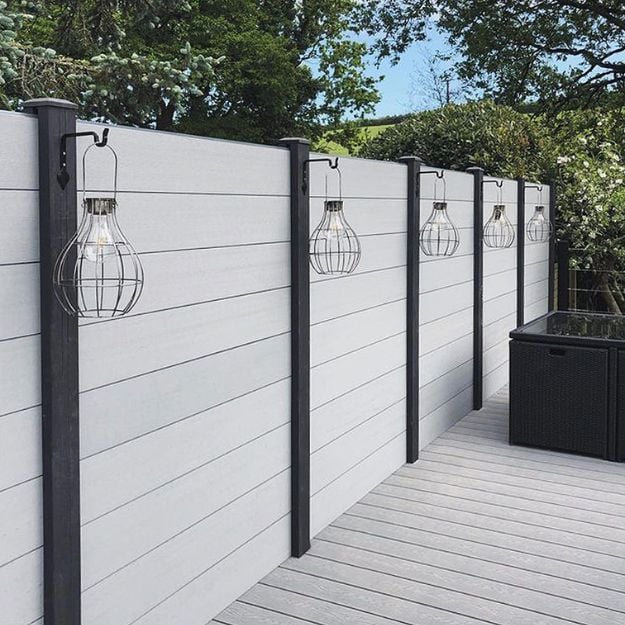 As well as adding some decorative lighting to their project, this customer has opted for contrasting panel and post colours.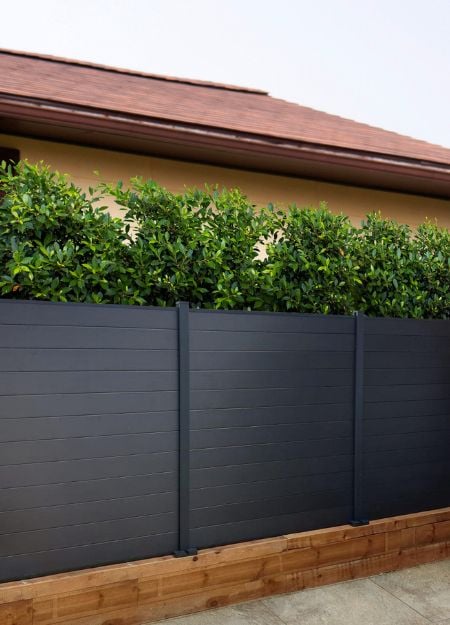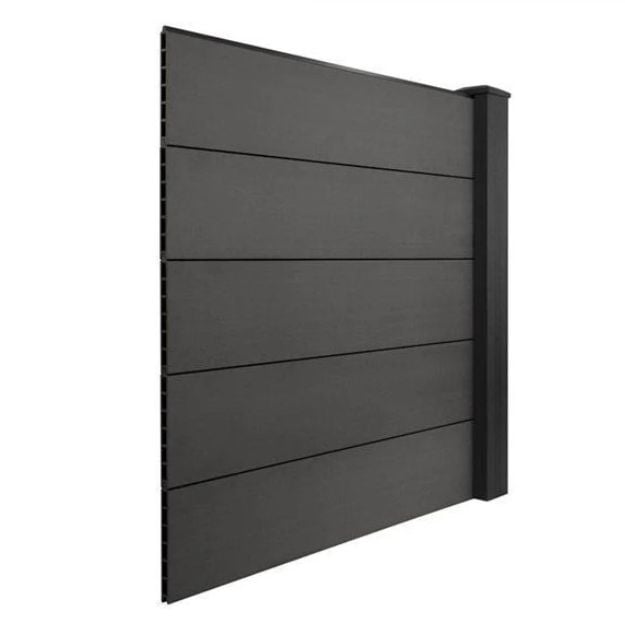 In this project, you can see our customer has used timber gravel boards to fix their Composite Fencing to, as this can be a way to cut costs and increase the height of your fence.
4) Fix Fencing Posts behind Panels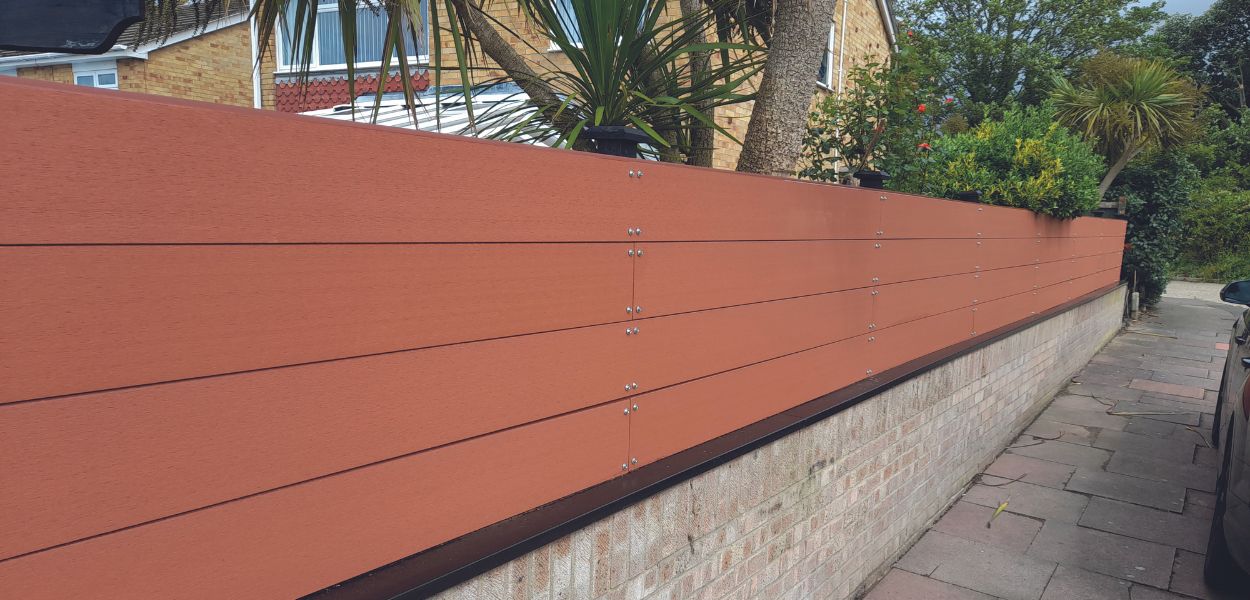 Our Redwood Composite Fencing Panels have been fixed in front of the Fence Posts in this project, adding to a pre-existing wall for extra privacy with a clean, modern finish.
5) Match your Fencing to your Decking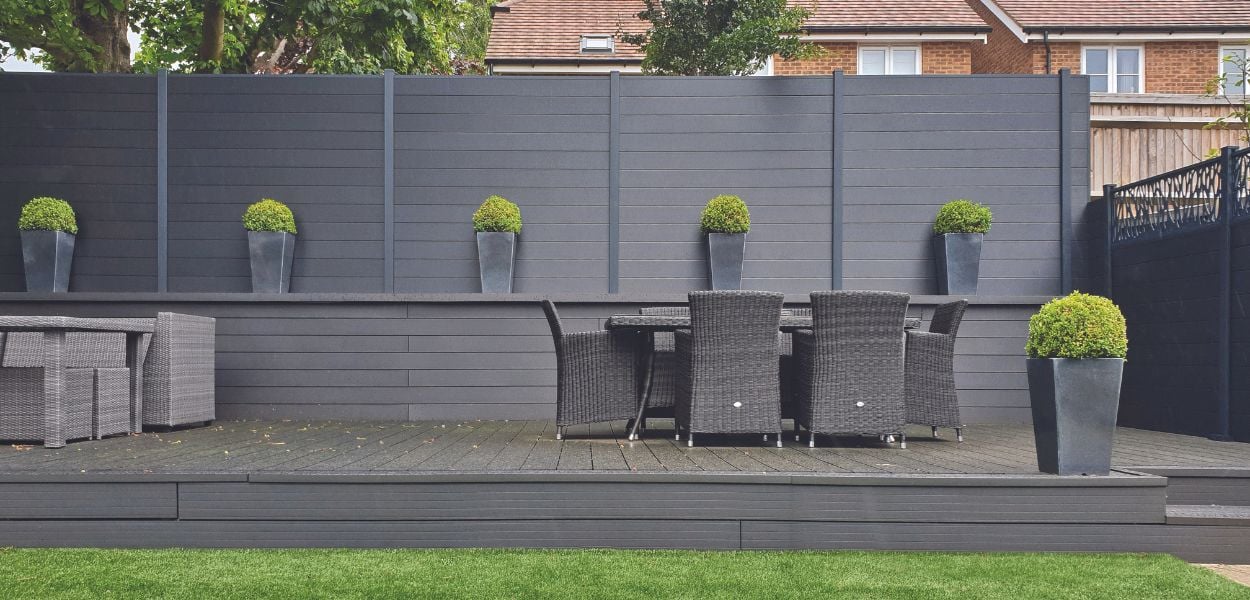 Complete your outdoor space with matching Charcoal Composite Fencing and Decking from Cladco.
6) Alternate Composite Fencing and Decking colours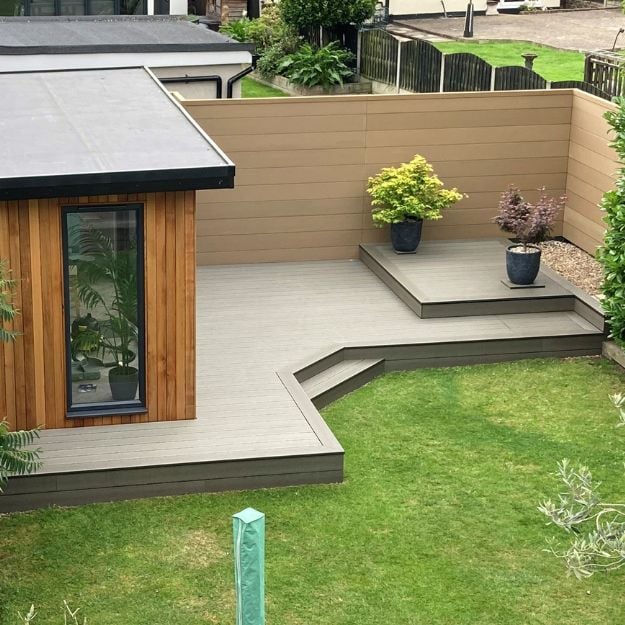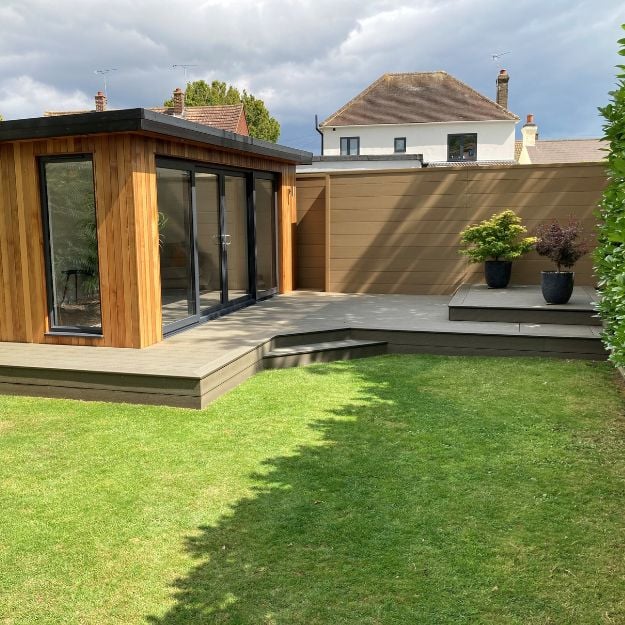 Co-ordinate your Composite Fencing with Composite Decking in an alternative colour; Teak and Olive Green are pictured in this garden.
7) Add to existing structures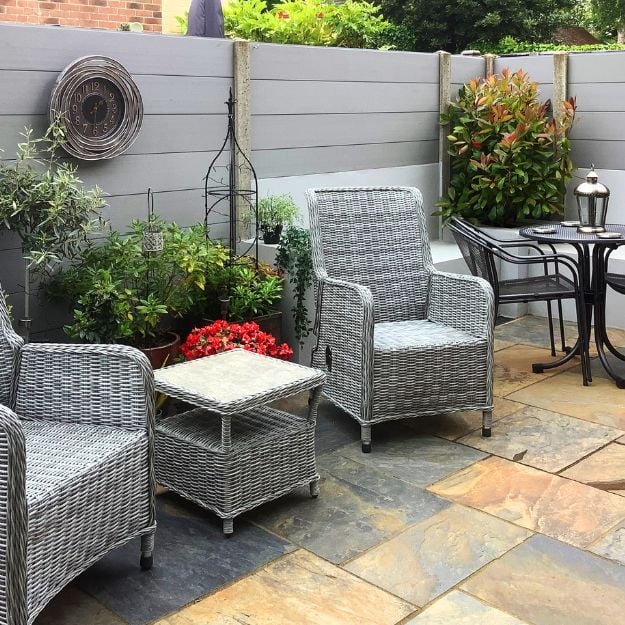 Our Composite Fencing Panels can be fixed to existing walls, as seen in this example. This customer has chosen Light Grey Fencing paired with concrete posts, using our Fencing Post Spacers.
8) Finish with Fencing Rails
Add our Composite Fencing Rails to create a smooth finish, choose from seven colours. This customer has chosen light grey Fencing Panels and black Fencing Rails.
9) Choose light colours for a clean look
Our Ivory Fencing Panels paired with Ivory Fencing posts produce a bright and clean finish for this customer's garden.