Last updated: 17th March 2023
If you wanted to have a deck 20+ years ago, there were two choices for you; wood and wood. Now you're inundated with options, pressure treated timber, hardwood, softwood, hollow composite decking, solid composite decking. But, how do you know which one would work best for you and meet your requirements?
In this article, we will be explaining the benefits and differences between a composite deck versus a wood one.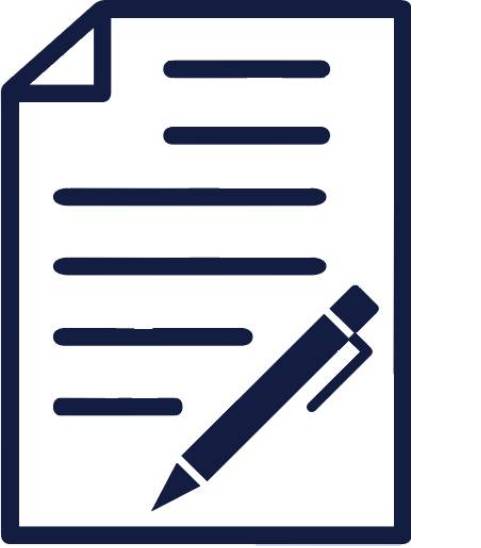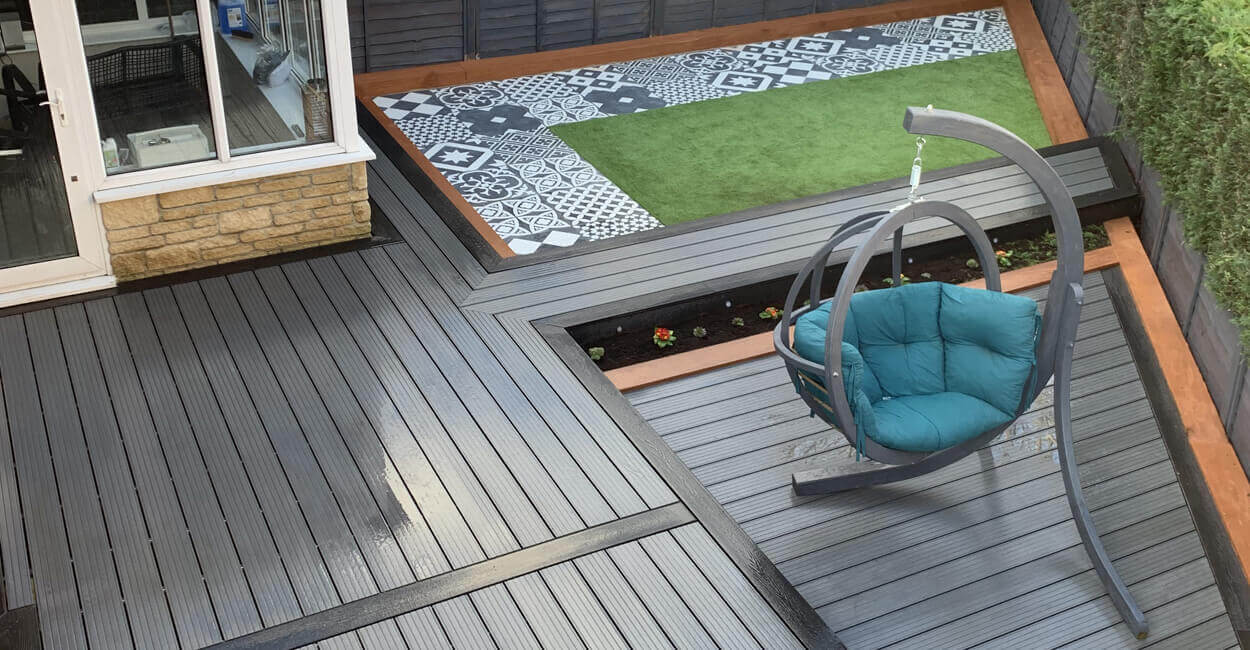 Decking that uses real wood boards to create that traditional timber decking aesthetic. You can use either hardwood or softwood decking boards. The wood must be pressure treated to defend the decking boards against insects, fungal infection and general deterioration.
WHAT IS COMPOSITE DECKING
Decking that uses wood plastic composite (WPC) boards to re-create a wood decking aesthetic. Cladco Composite Decking Boards are an amalgamation of 60% recycled FSC accredited wood fibres and 40% recycled plastic. These are bonded together with colour tints and other preservatives to create high quality and durable wood composite decking boards. Available in a range of hollow and solid boards and in a variety of eight colours.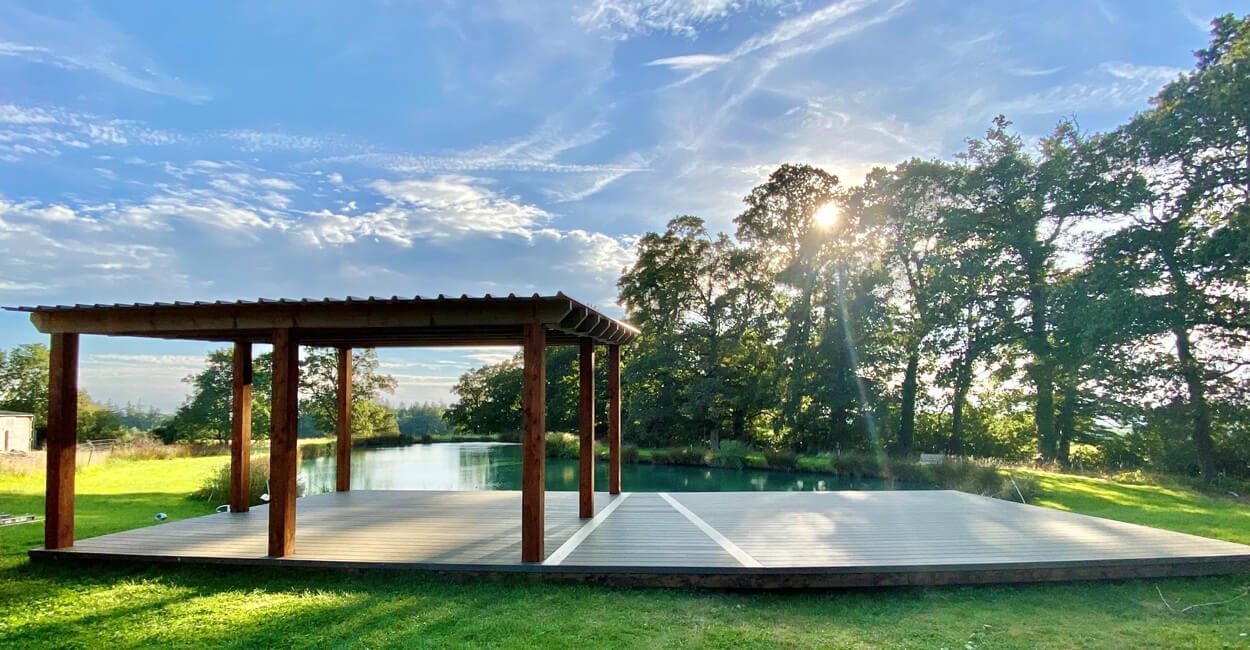 HOW MUCH IS COMPOSITE DECKING VS WOOD?
No decking material is cheap. A deck with composite wood or a deck with traditional timber will come with the significant upfront cost of materials. Add to that the time and labour costs for installation.
Cladco Composite Decking costs roughly £47 per square metre whereas Cladco Timber Decking costs roughly £21 per square metre (as priced in 2023).
Although the initial cost per square metre for composite decking may seem pricey, composite decking does have much lower maintenance costs. This means that over time, composite wood decks are much more cost-effective than real wood decks.
A wood deck needs to have constant maintenance and upkeep. The stripping, treating, staining and jet washing of wooden decking doesn't come for free and takes up valuable hours of your day. All of this adds to the lifetime cost.
Thanks to their strong and durable interior structure, composite boards last for many years without splintering or warping.

Advantages OF COMPOSITE DECKING VS WOOD
Composite decking comes with a range of benefits over timber boards and provides a high-quality wood aesthetic, without the hassle of maintenance.
Low Slip - Thanks to the narrow grooves on Cladco Composite Boards, the boards are less likely to be slippery when wet or icy.
Insect Repellent - Due to the dense structure and the plastic of the boards, insects will not penetrate and eat the interior, like with traditional wood decks.
Durable - Because composite boards are made from part natural and part synthetic materials, they do not rot, warp or splinter, making them better for higher footfall areas.
Low water absorption - Unlike wooden decks which absorb water, making them swell, and can rot, composite decking will not absorb water as easily.
Range of colours - Whereas traditionally treated lumber decking comes in a small range of natural colours, Cladco Composite Decking is available in eight colours.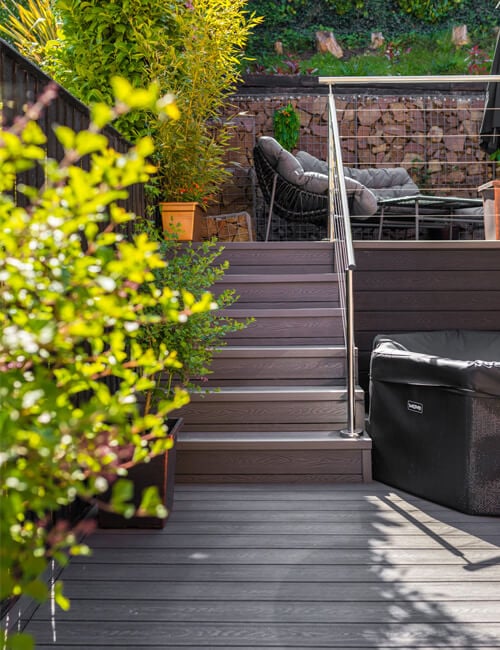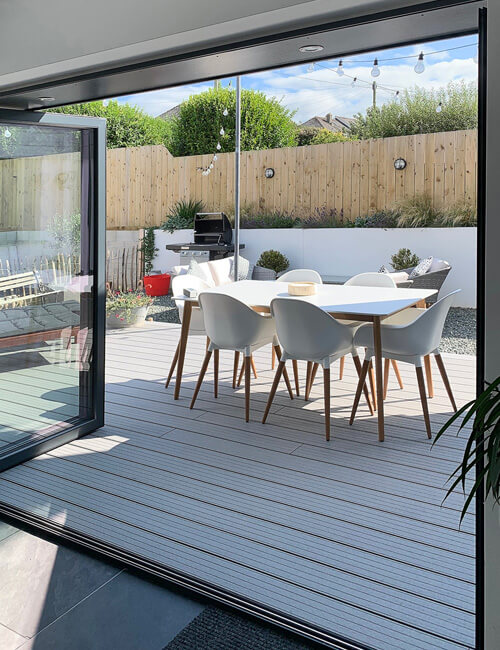 DISADVANTAGES OF COMPOSITE DECKING VS WOOD
There are not many disadvantages to composite decking. Most come down to personal preference.
Some find the appearance of natural wood decking to be superior to the 'too-perfect' look of composite decking.
Despite the wood used in composite decking being UV protected, composite boards will fade in the sun over time. This just gives your decking an attractive weathered look.
While composite decking is more expensive than treated lumber, the cost per square metre is outweighed with the lack of work and maintenance needed for wood decking.
Like with pressure-treated timber, composite decking boards will vary in colour between batches, thanks to the natural components of the boards.
When selling your home, typically, there's a smaller return on investment with composite decking than with wooden decking.
ADVANTAGES OF WOOD DECKING VS COMPOSITE
Treated wood decking has the advantage of not only being cheaper but having the authentic look of natural/real wood. It's a look that many people desire.
DISADVANTAGES OF WOOD DECKING VS COMPOSITE
To prevent insects eating and burrowing into your wood deck or the wood from rotting, wood decking boards must be pressure treated. However, even when pressure treated, timber decking needs a lot of maintenance to keep it looking its best.
Real wood decking boards come with all that nature intended including knots, holes and breaks in the wood. However, composite decking boards are man made and defect-free.
Softwood decking boards are less dense, less durable and weaker than composite decking boards. In places with a high footfall, composite decking will last longer compared to softwood decking.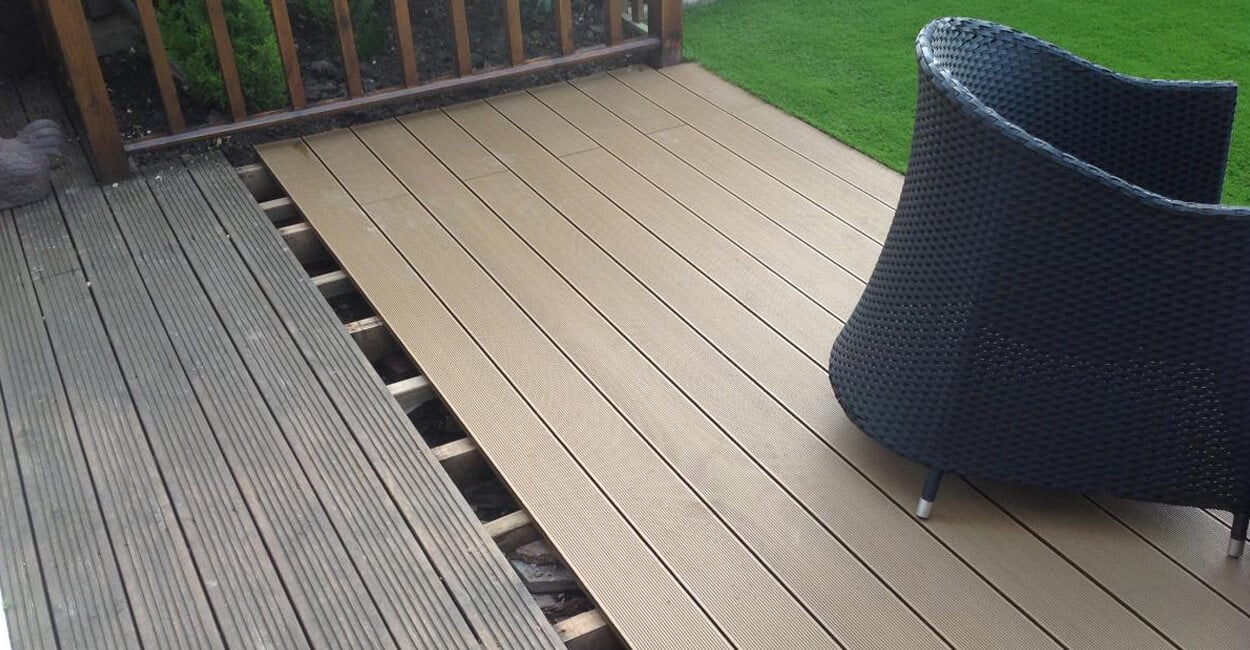 Conclusion: Which is better composite or wood decking
When it comes to the decision between wood or composite decking we think the advantages of composite decking speak for themselves.
The different colours available means that composite decking wins in terms of looks and design potential.
While natural wood decking is initially cheaper to install, it demands more of your time over the longterm with sanding, varnishing and painting all needed on an annual basis. All that composite decking demands is a clean every now and again!
Thanks to their low water absorption rate, composite decking boards do not attract mould, fungus or rot like wood decking. Allowing you to spend your free time relaxing on your deck instead of doing maintenance!