J.F Property Services were contracted to construct an access ramp in Hastings, suitable for use by a mobility scooter. As you can see from the images the site was very steep and hilly meaning the client was unable to reach the front door with their mobility scooter.

The access to the property was by a series of steps and sloping paths. The material to use needed to be strong, long lasting and maintenance free. Cladco Composite Decking in Solid Charcoal was chosen as it is a strong material requiring little maintenance. Being easy to work with just like timber JF Property Services were able to start the work quickly.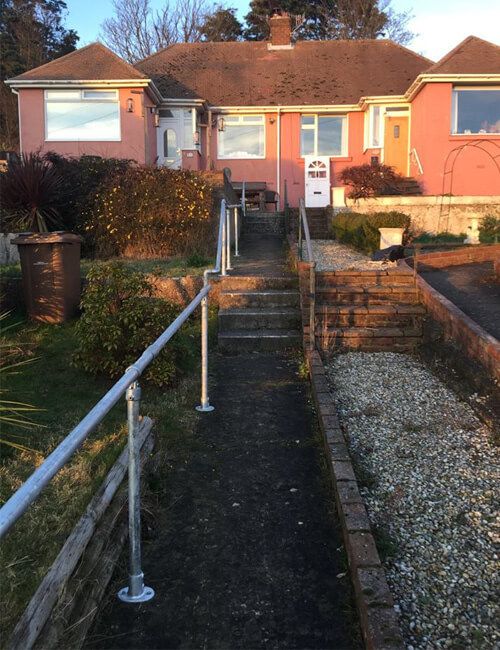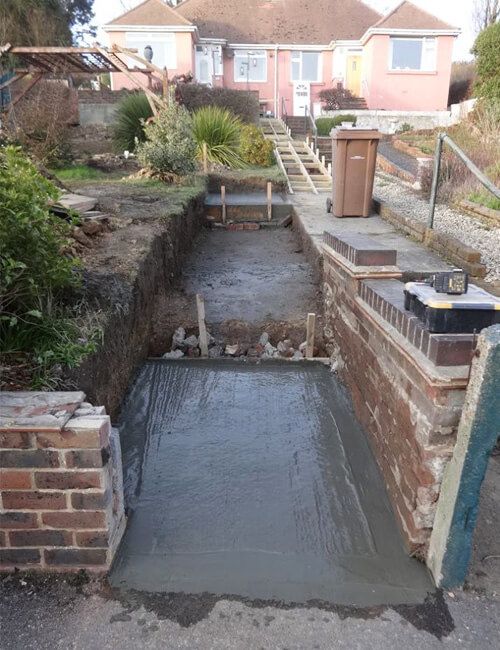 Creating the concrete base and timber frame for the ramps to be put in place needed to be testing and securely fitted to ensure the load could be taken, and the angle was suitable for the clients mobility scooter. JF Property Services were keen to ensure the aesthetics of the property were taken into account also as the client did not want anything that looked unpleasing to the eye.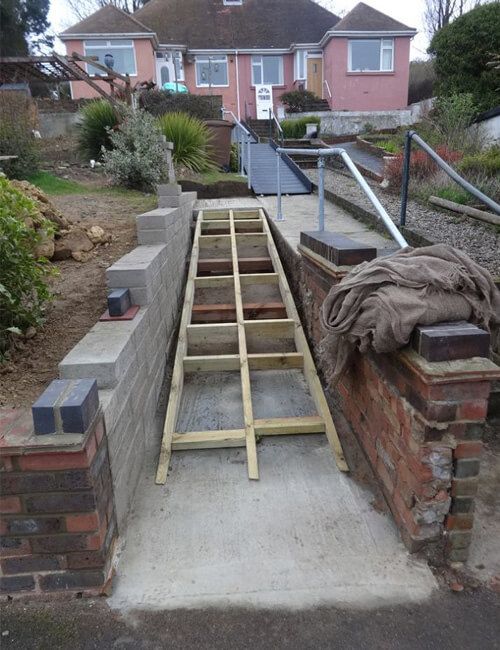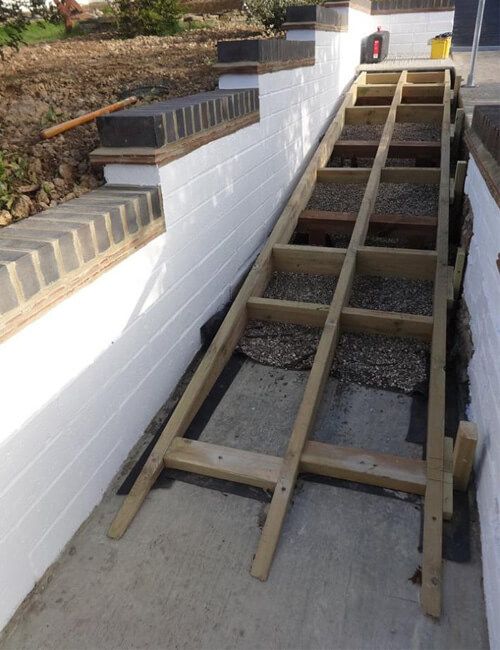 Once the framework was in place, JF Property Services used Cladco Composite Solid Decking Boards in Charcoal for the ramp. They chose to use the board's groove side up and alternate between the bottom and tops of the boards to create a different looking pattern. On the sides with little grip they added grips to ensure the mobility scooter would be able to make it up the ramp without difficulty.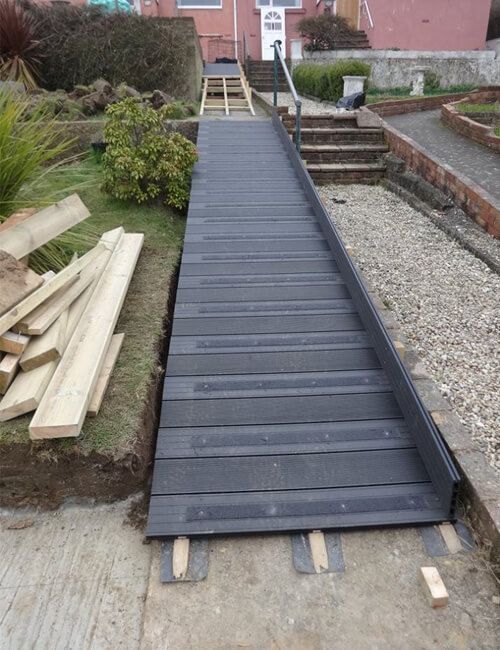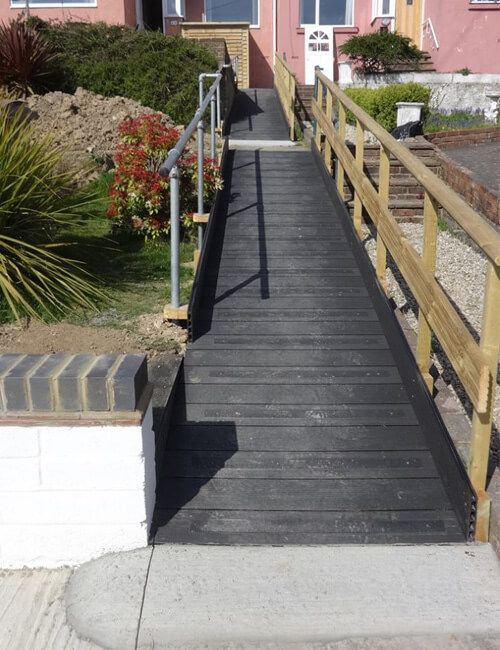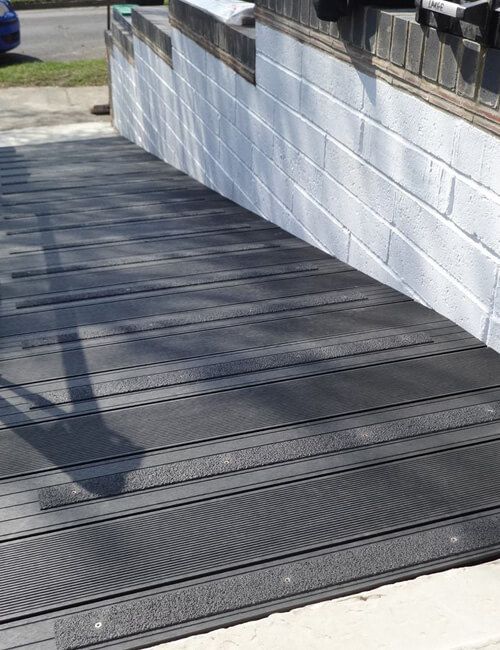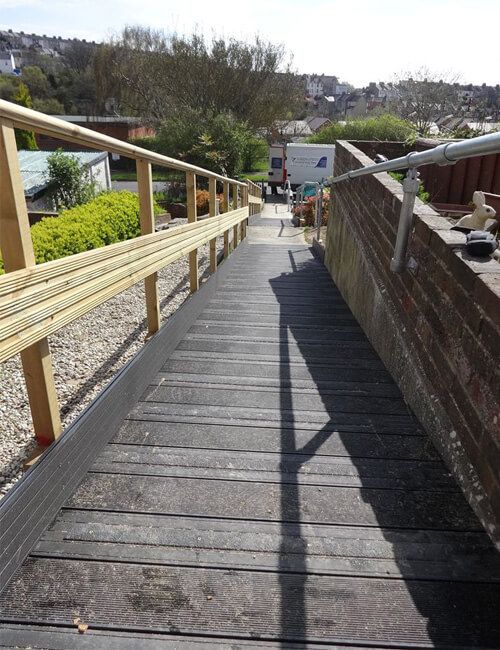 JF Property Services state "This project was made particularly memorable, not only due to the fantastic tea and biscuit provisions made by our clients, but also for the feeling of personal satisfaction that the team received when seeing how much difference our work had made in terms of the independence and freedom now available to our client."