Composite Decking is low maintenance so requires very little to maintain its beautiful appearance. However to ensure it's always looking good as new we recommend Cleaning it twice a year to ensure there is no build up of mould or debris on the decking. A basic clean with our Composite Decking Cleaner or you can use hot soapy water and a bristle brush.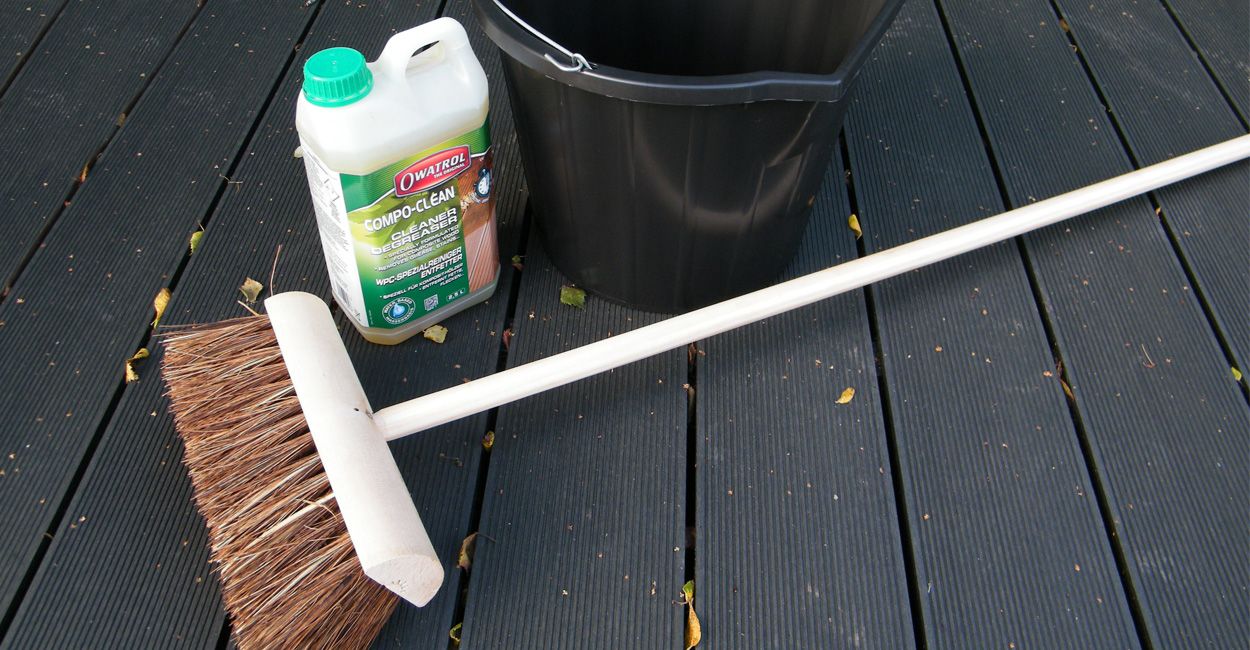 Here's what you will need:
Once you have your required items together the first thing to do is spray off the composite decking with a hose (if possible) if you do not have a hose simply washing buckets of water will remove the surface debris. Using your bristle brush, brush the decking to remove any leaves or dirt from the top.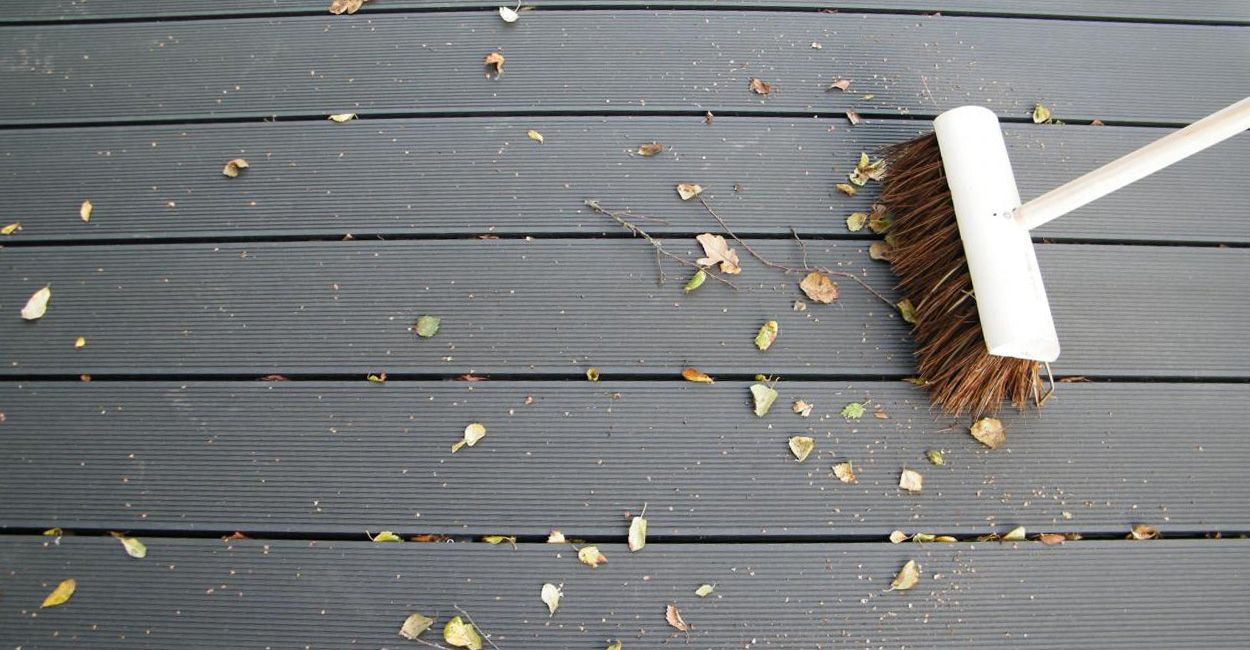 Once the surface is clear from debris it's time to apply the Owatrol Cleaner or hot soapy water. Apply directly to the decking or make up as per the instructions on the bottle.
Once applied use a hard bristle brush to scrub the surface of the decking. Surface debris such as mould and grime should start to clear as you brush it away. You may need to do this process a couple of times for decking which is not in the sun or particularly dirty.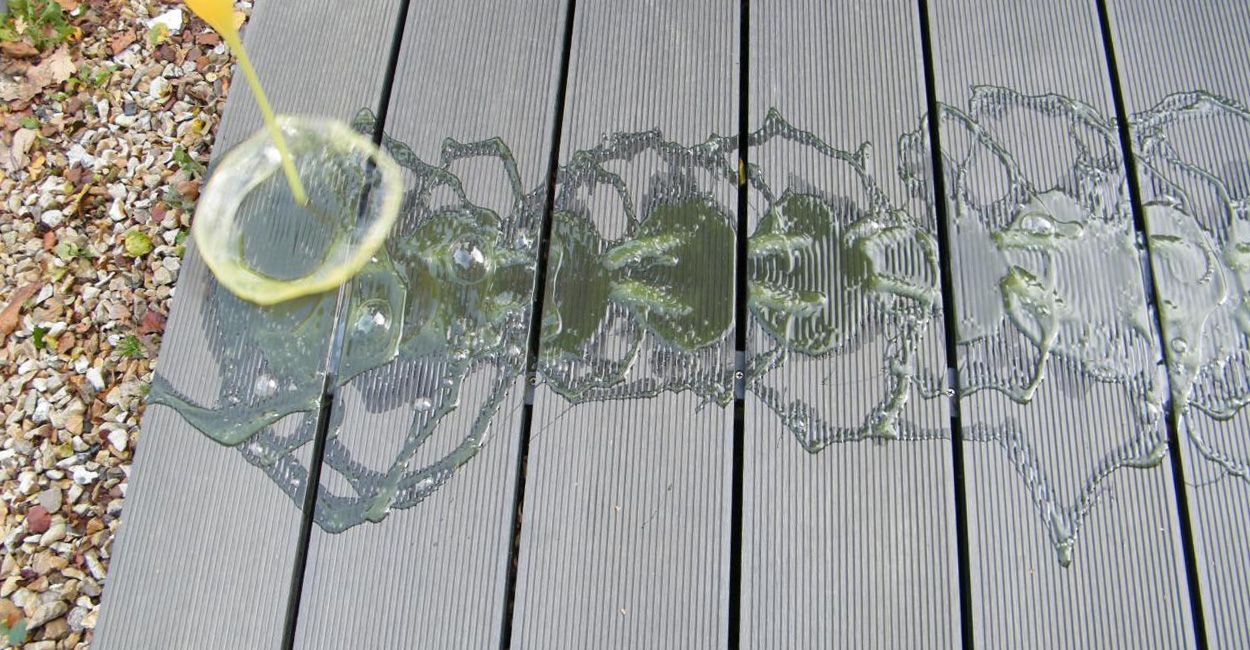 Leave the Owatrol Cleaner mixture or hot soapy water on the surface for several minutes before rinsing the boards. Ensure all cleaning fluid, soap and debris have been successfully removed from the boards before leaving them to dry. Please note, if any cleaning product is left on the boards they may become slippery.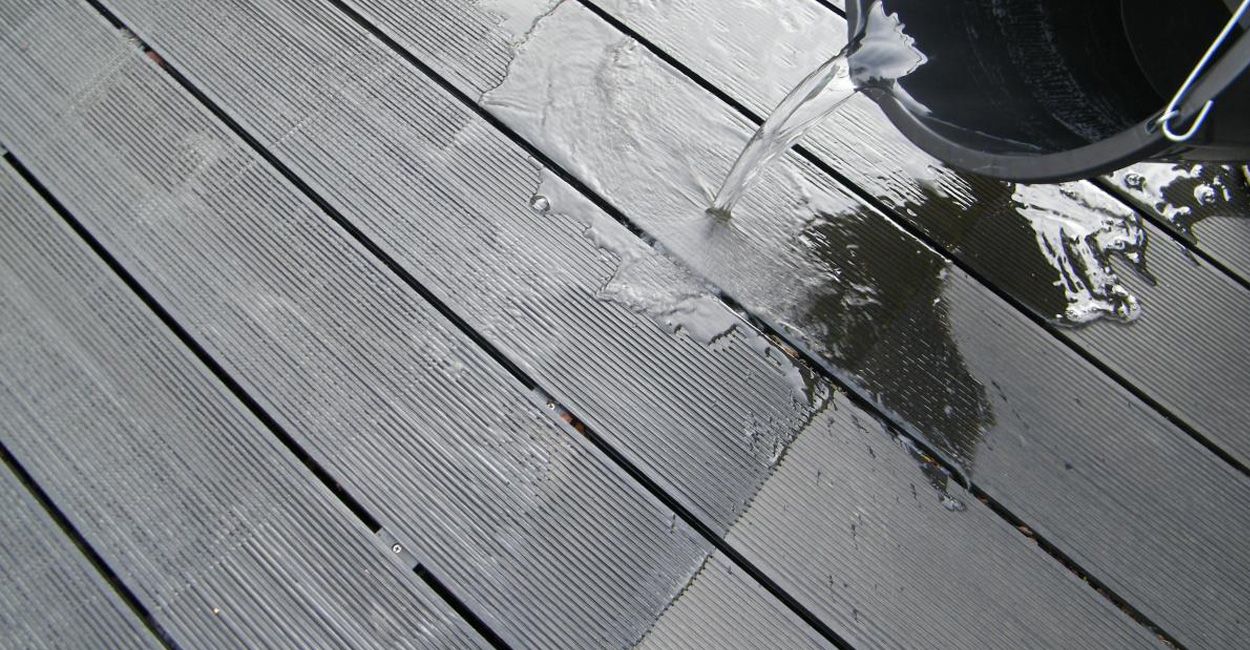 Now enjoy your nice clean decking area. Remember to take care of your decking to ensure it looks its best.