Introduction to climate change
It's no secret that the negative consequences of Climate Change are having an increasingly adverse effect on our daily lives. With record-breaking hot temperatures being documented year on year, rising sea levels and intense weather systems frequenting us more than ever, there is no denying that garden projects and outdoor living spaces must be executed with the ever-changing future of our environment in mind. In this blog, we will talk about how using Cladco products can be kinder to the environment, as well as other ways you can help put a greener foot forward towards Climate Change.
What are the consequences of changes in our climate?
The most common side effect we are seeing as a consequence of Climate Change is increasing temperatures, with almost all land areas seeing more searing hot days and recurrent heatwaves than ever before. This is especially prominent in built-up, urban surroundings whereby more heat is radiated through buildings, vehicles and machinery and trapped due to less airflow
According to a study by the University of Manchester, areas with a higher existence of greenery such as grass, trees and shrubs are less prone to extreme heat due to the cooling elements of evapotranspiration; this is the process of plants absorbing sunlight rather than reflecting it - and turning its energy into evaporated water.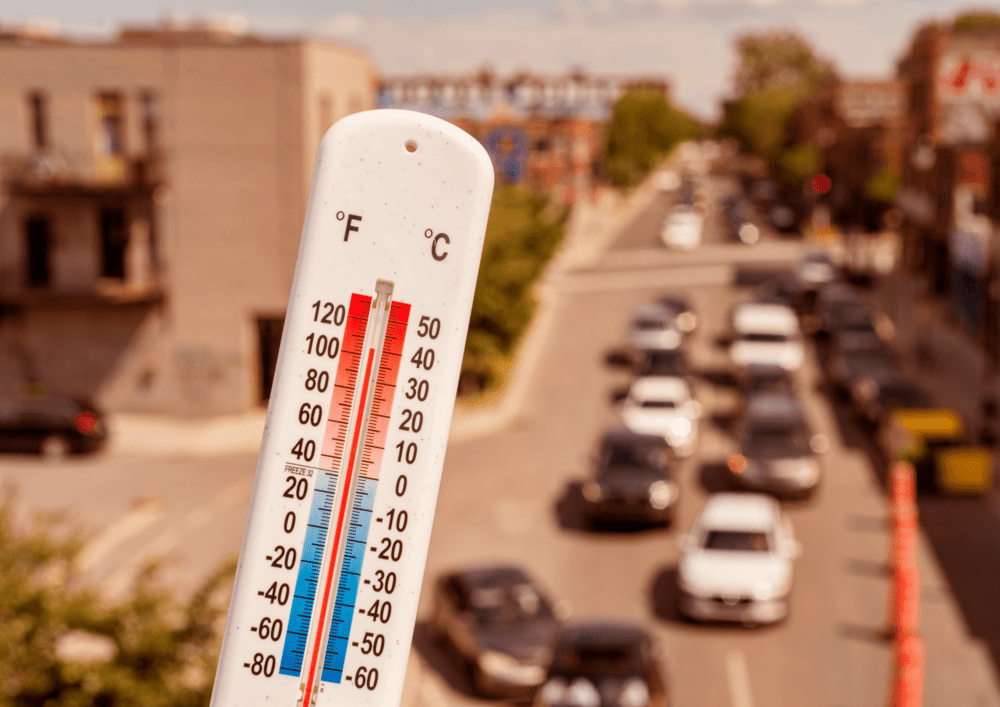 Global temperatures are rising, especially in built-up urban areas
Consequently, it was found that large leaves and their surrounding air are much cooler when compared with areas shaded by man-made surfaces such as parasols, which are simply reflecting sunlight and heat onto different areas rather than absorbing it.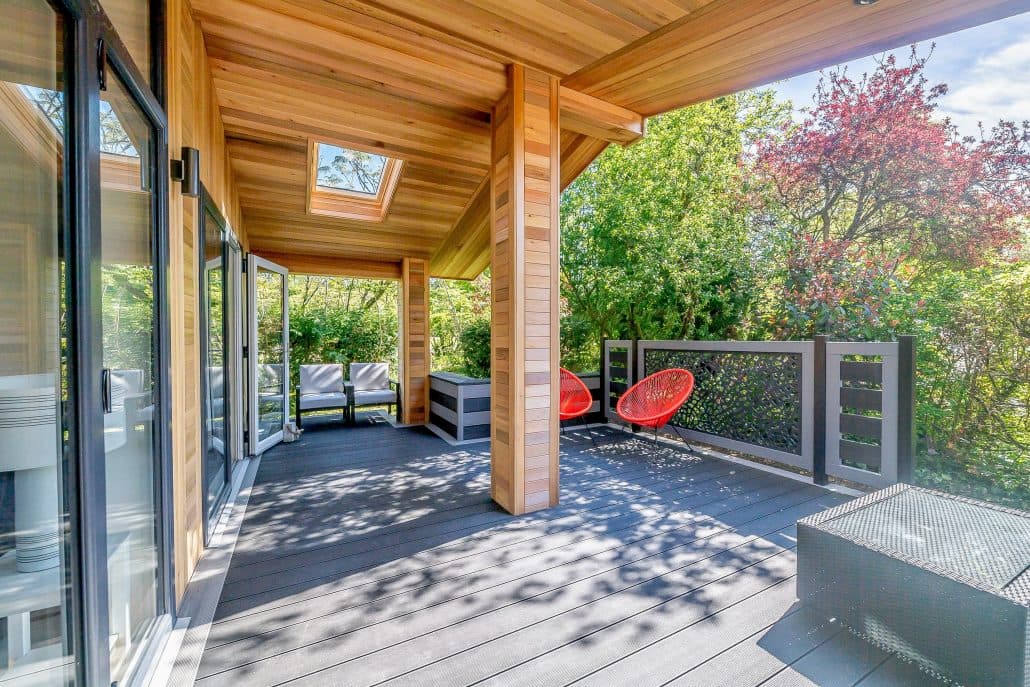 Man-made shade sources are not always as effective as the cool air and shade produced by plants. Photo: Cladco Light Grey Composite Decking by Gull Rock Decking
How garden design can impact climate change and what can I do to help?
Although not as effective as the natural shade provided by Trees/Plants, when it comes to maintaining a lower temperature in your garden, non-natural shade sources such as pergolas and retractable roofs are vitally important when it comes to keeping social spaces like decking areas cool – preventing surfaces from overheating and becoming too hot to use.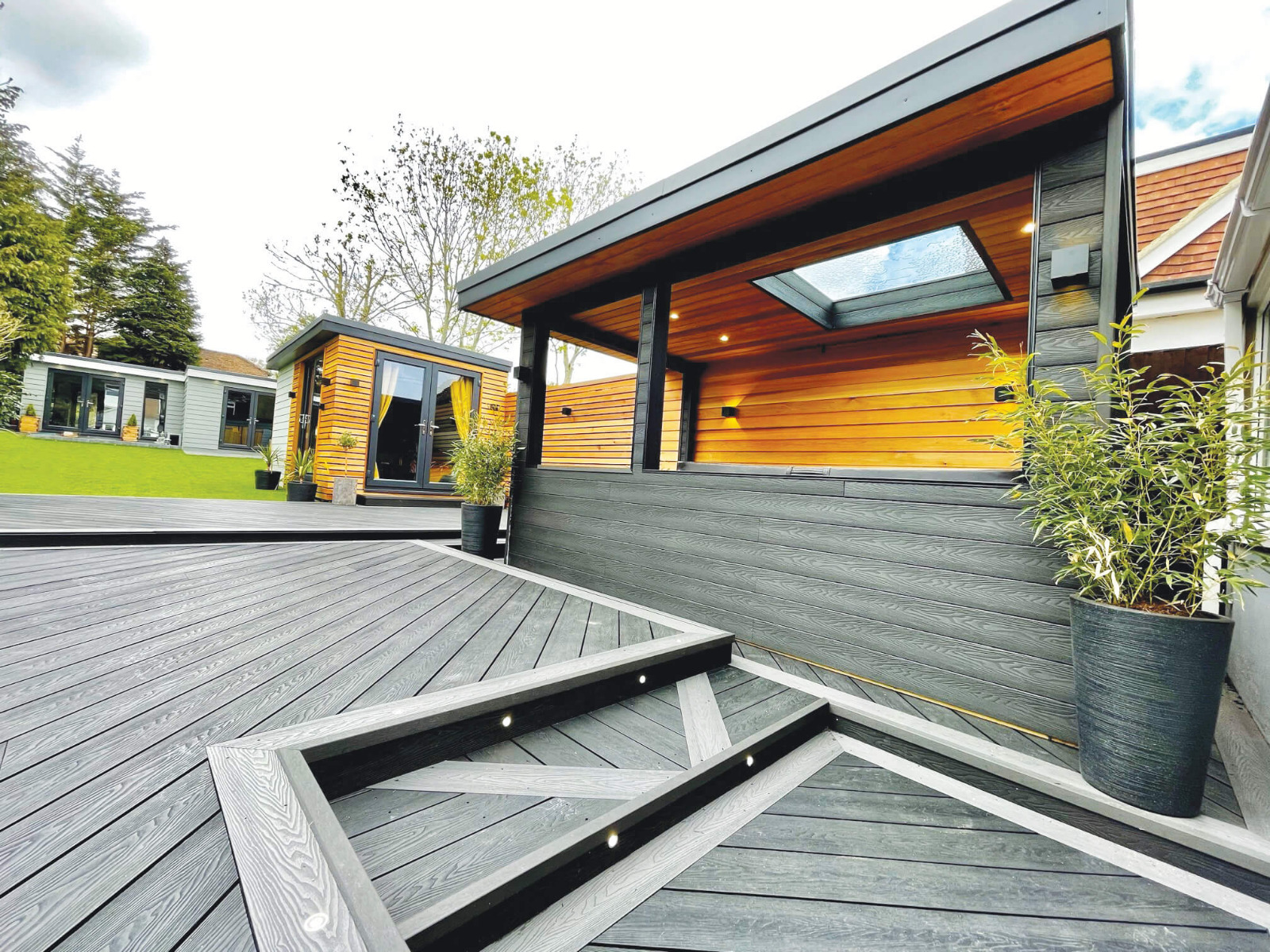 When it comes to creating an environmentally friendly garden, as well as keeping it cool with natural foliage you can opt to use eco-friendly building materials when adding new structures to your outside space. Cladco Composite Decking Boards are manufactured from 60% FSC® certified recycled hardwood fibres and 40% recycled plastic. That's the equivalent of 560 plastic bags that would otherwise go to landfills per board! Just one of the many ways you can help keep your garden climate conscious.
Cladco Composite Decking Boards are environmentally friendly, UV resistant and made from 60% FSC Certified Hardwood Fibres
How to make space for nature using Cladco offcuts
Another great way to help reduce wastage and improve your efforts to reduce climate change is to recycle any unused or leftover offcuts of Cladco Composite Boards from your Decking project.
Our Decking Boards are durable and sustainable, so they make the perfect material to build a birdhouse for example. Birds are constantly deprived of their natural habitats, due to deforestation and trees being cut down to make way for more homes and urban neighbourhoods. As a key pollinator through the eating and passing of seeds, the protection and rehoming of our wild birds is a vital element in maintaining nature.
If a birdbox isn't for you, there are plenty of other great ways you can reuse leftover Composite Decking Boards for a climate-friendly garden, such as creating a DIY planter. Keeping flowers in your garden is vastly important for environmental sustainability, as they provide valuable nectar and pollen for bees and other pollinators to thrive and continue to pollinate other plants – therefore increasing evapotranspiration for a cooler space. A few bee-friendly plants to consider include lavender, geraniums, and poppies.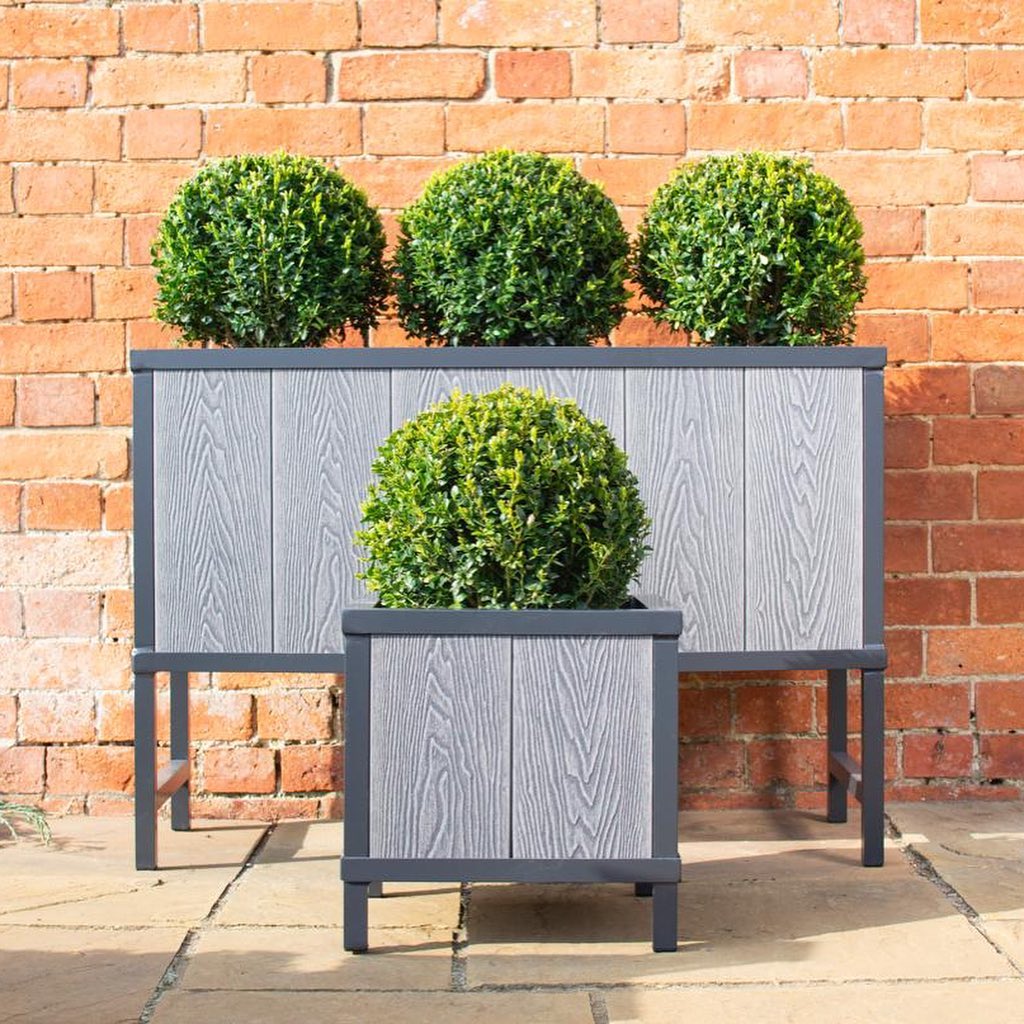 DIY planter made from leftover Decking Boards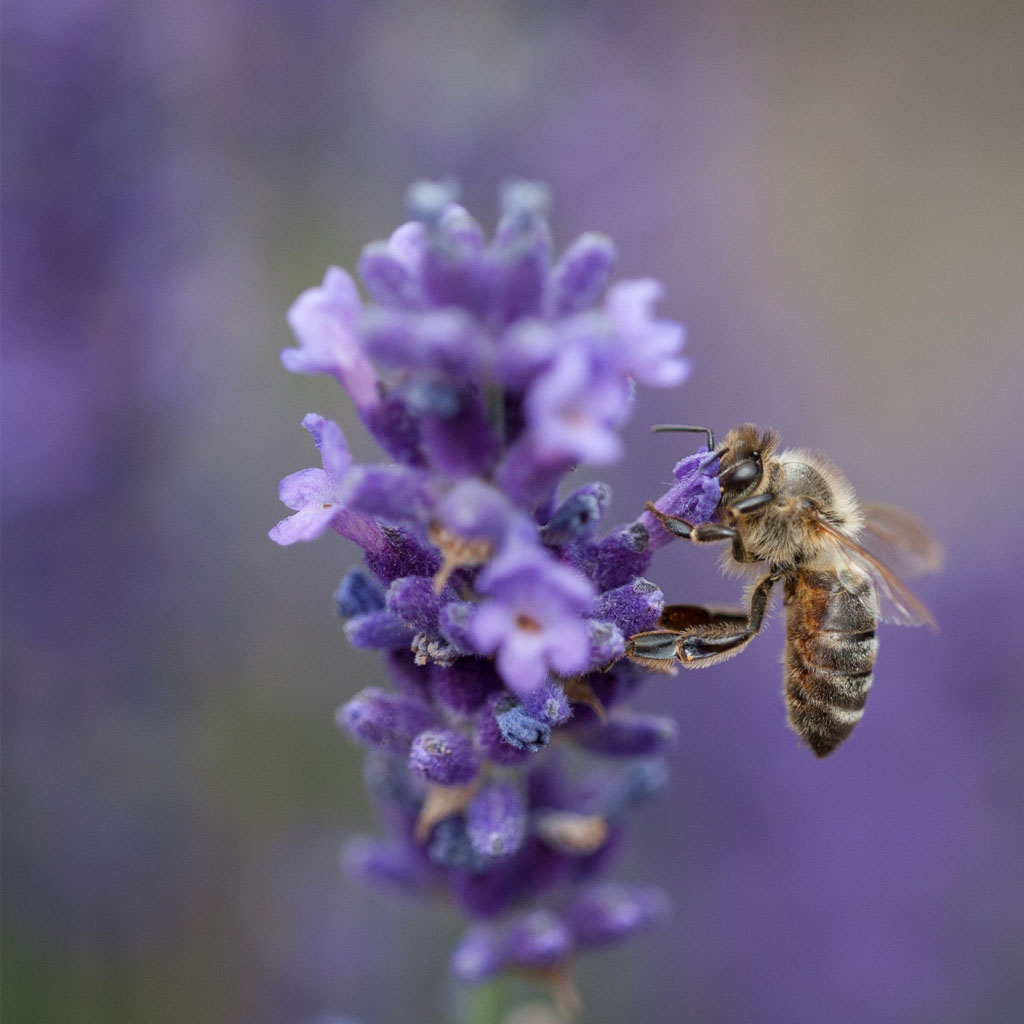 Bee-friendly plants with a Recycled Planter is a great way to help the environment
What can we do to improve outdoor building projects with this in mind?
Having an outdoor space that is rich with plants and greenery continues to prove to be an achievable solution to avoiding the negative consequences of rising temperatures, especially in urban environments.
As well as plants, this Cladco Customer's project has used artificial ways of provid­ing shade to their outside living spaces. Keeping their Cladco Decking and outside areas cool during long, unseasonably warm days with a large pergola over Cladco Composite Decking and Cladco Corrugated Roofing Sheets to add shelter and shade to a patio space.
Large leaves provide shelter and shade to this Cladco Decking Area
Large leaves provide shelter and shade to this Cladco Decking Area
A pergola is a great way to provide artificial shade alongside plants, to protect this Cladco Decking Area from rising temperatures
Clado Roofing Sheets and Roof Lights have been used here for shade and shelter
How Cladco is making a difference: Cladco Environmental
On top of encouraging eco-friendly changes to the designs our products are used with, Cladco Environmental are constantly reviewing the way Cladco Profiles work as a business to build sustainability in other ways. Cladco is constantly setting and reaching new targets to ensure that they are being as environmentally friendly as possible. In 2020, Cladco helped to prevent the equivalent of over 15 million plastic bottles from entering our oceans.
As well as being ISO14001 certified, Cladco participates in the FSC® chain of custody scheme and can supply composite products as FSC® Certified. FSC® stands for 'Forest Stewardship Council'. They are an international non-profit organisation dedicated to promoting responsible forestry and ensuring they meet the highest environmental and social standards to help prevent climate change.