Finding a way to give your Decking or Cladding the perfect finishing touches can be difficult, especially if these weren't purchased simultaneously with your boards. That's why here at Cladco we can provide all the trims and fixings you would require when building your project.
This way you can plan these aspects into your build and finish it all first time, but what are the options? Below, you'll discover some of the great ways to finish.
Ideal for finishing the edges of your decking, Skirting Trims can be provided in both WPC and Aluminium finishes depending on the look you want. Skirting trims hug the edges that are exposed or uneven, ensuring a smooth and uniform look that is aesthetically pleasing. They also have the added benefit of allowing any incorporated steps to have an extra anti-slip quality which is extremely helpful in wet weather or icy conditions.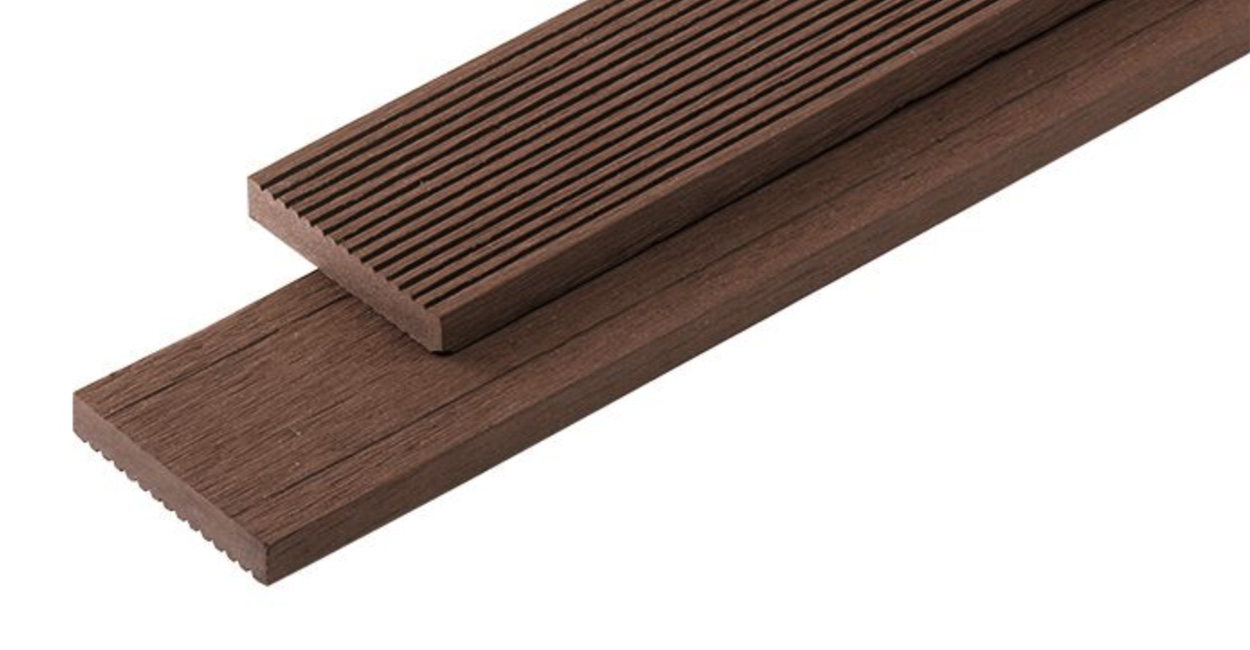 Like Skirting Trims, Corner Trims allow for 90-degree coverage on exposed sections of any decking. These are great for covering the cut parts of decking that expose the internal honeycomb structure, allowing for a smooth finish, available in matching colours to the rest of your decking.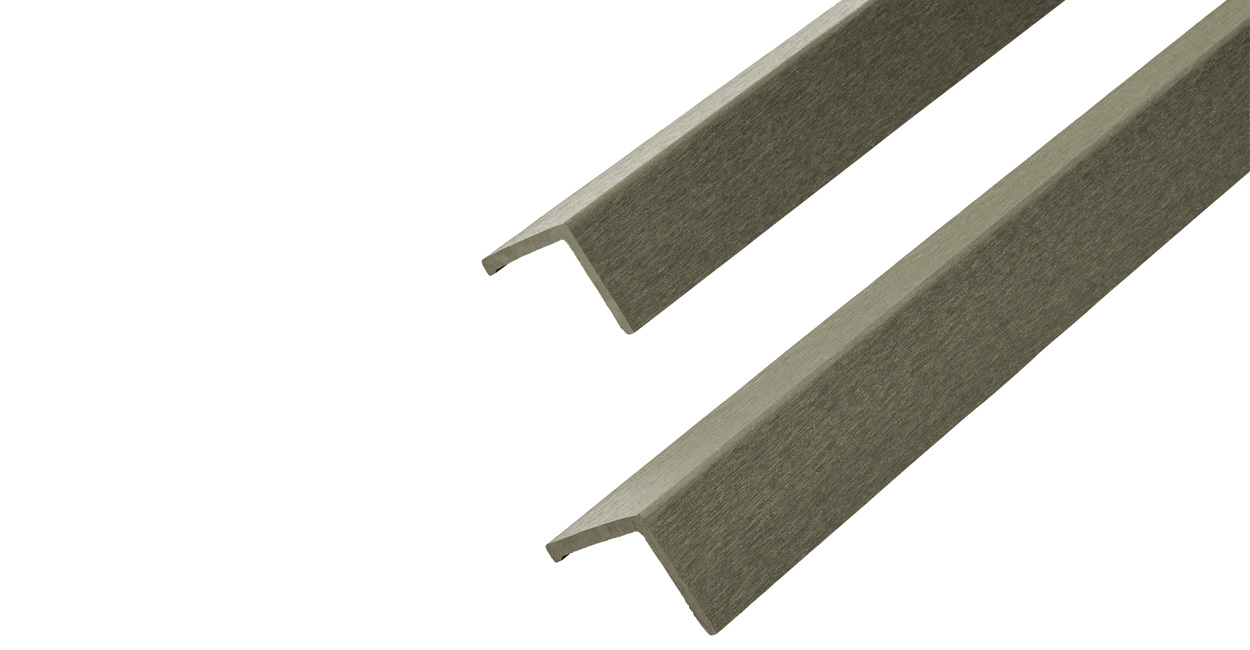 The exposed ends of individual boards can be easily plugged using Decking End Caps. Matching the colours of your decking exactly, deck end caps are an alternative to using trims if you want to have these slightly exposed. These are also very easy to install and can be secured further with adhesive for added strength.
T-Clips are used to ensure the spacing between your deck boards is correctly balanced and keep the whole decking area in place. Easily installed into the decking frame, T-Clips are a small but vital way to keep your decking in its intended place. The huge benefit of using these compared to traditional screws that go through the decking boards is that T-Clips are hidden in between, creating a seamless finish that looks great.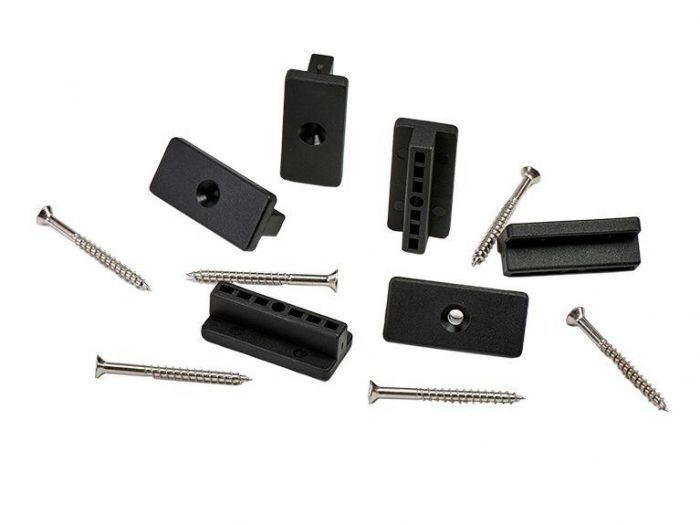 Maintaining all your completed decking over long periods is relatively low, but when you do need to spruce up the look of it, it's handy to have specific products that will quickly work wonders. Cleaners and Revivers are the ideal way to do this, as over time your decking boards may pick up grime and marks from use.
Composite Decking Reviver will refresh the look of your decking by offering further protection by waterproofing the surface, meaning longer-lasting results, and is easy to apply. Composite Decking Cleaner is similarly easy to apply and will de-grease and clear away any grime that can build up.
These are just some of the options available to finish and maintain your decking in the long term. If you have any further questions, please contact us directly or consult our Trims and Fixings section.