In a recent article by the Telegraph studies have been keen to establish weather making a change to the outdoor space of your property can have a difference on its value. A well-maintained garden can add a chunky 20 per cent to your property value – a whopping £60,000 based on the current average UK price** Simple gardens can often be the most effective rather than large elaborate spaces which can cost you thousands. Not only will it help with the sale of your property it will also give you a much-improved garden space to enjoy.
A recent study found that 40% of buyers in the UK wouldn't consider a property without a garden. This means that if you have a garden you should utilize the space and make it an even bigger selling point of your property.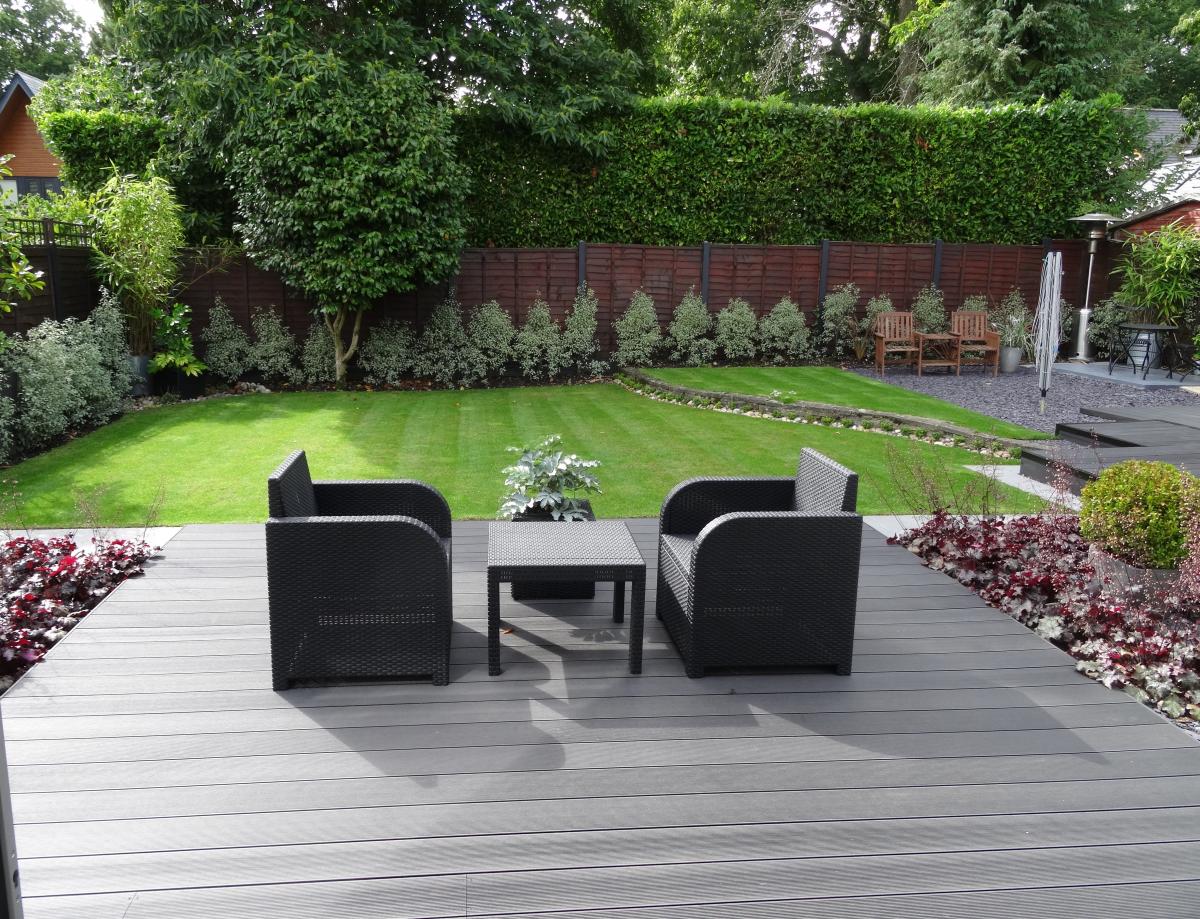 These tips from property and garden experts will help you make the best of your outside space and hopefully make it even easier to sell.
Mark Hayward, managing director of the National Association of Estate Agents (NAEA), has these suggestions:
Keep it low-maintenance. A garden that requires a lot of upkeep can affect the sale of a home. Gardens which require regular maintenance will sometimes be a negative factor in a home sale.
Privacy is important to house buyers and fencing, a wall or large plants will help potential buyers feel more secure in the garden.
Buyers are looking for the perfect home inside and outside when viewing, so sheds and can act as an affordable extended living space without breaking the budget. You can design and make sheds yourself using timber and roofing sheets or buy a pre-made one from a manufacturer.  
Unsightly peeling paint on outside walls can deter a potential buyer. Invest in repainting or covering with composite wall cladding to make your garden high end and neat for any viewings.
Timber Decking has a short shelf life, especially soft wood, which can be slippery unless maintained and look cheap and unattractive. Most buyers would be put off if they saw old slippery fading decking.
Cladco composite decking is a perfect solution as its far more cost effective than expensive paving slabs or terraced areas.  Its low maintenance and maintains its attractive look without any need to restain, sand, repaint etc. Not only this Cladco composite decking is less slippery than timber decking meaning potential buyers with children are unlikely to be put off.
Cladco composte decking is available in a range of 5 colours so you can find the perfect option for your garden.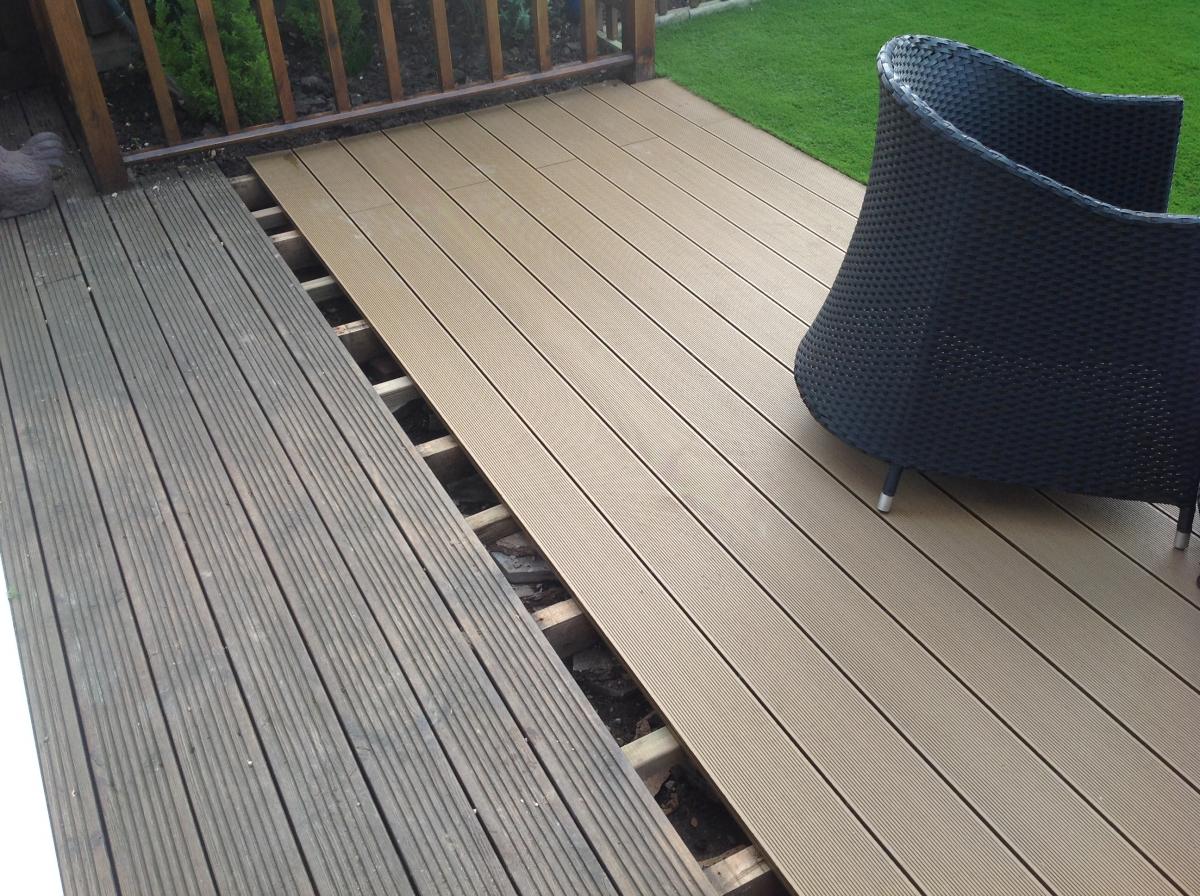 Many homes have the garden directly off the back of the house, painting the back of the house can take time and regular upkeep. Cladco composite cladding offers the perfect solution as its simple and easy to install, low maintenance and gives a beautiful high-end finish. It can also be used around areas to provide a splash of colour. Particularly in walled garden areas this can be effective.
Tips for house viewings
When having house viewings think of the garden as an extension of the home. Just as you would hoover the carpets and clean up for a house viewing, mow the lawn, sweep up, de-weed and get rid of unsightly clothes lines.
Running water can help mask background noise in areas near busy roads or schools. Small fountains or water features can help create a more peaceful environment – making it more attractive to potential buyers.
On your new Cladco composite decking area consider having some seating in place to give the potential buyers an idea of how they will enjoy their new garden.
A great deal of viewings take place in the afternoons and evenings, therefore it's worth investing in some garden lighting where possible. Solar powered lights wrapped around trees can give a calming feel to an outdoor area. If you already have this in place, check that none of the bulbs need replacing ahead of any viewings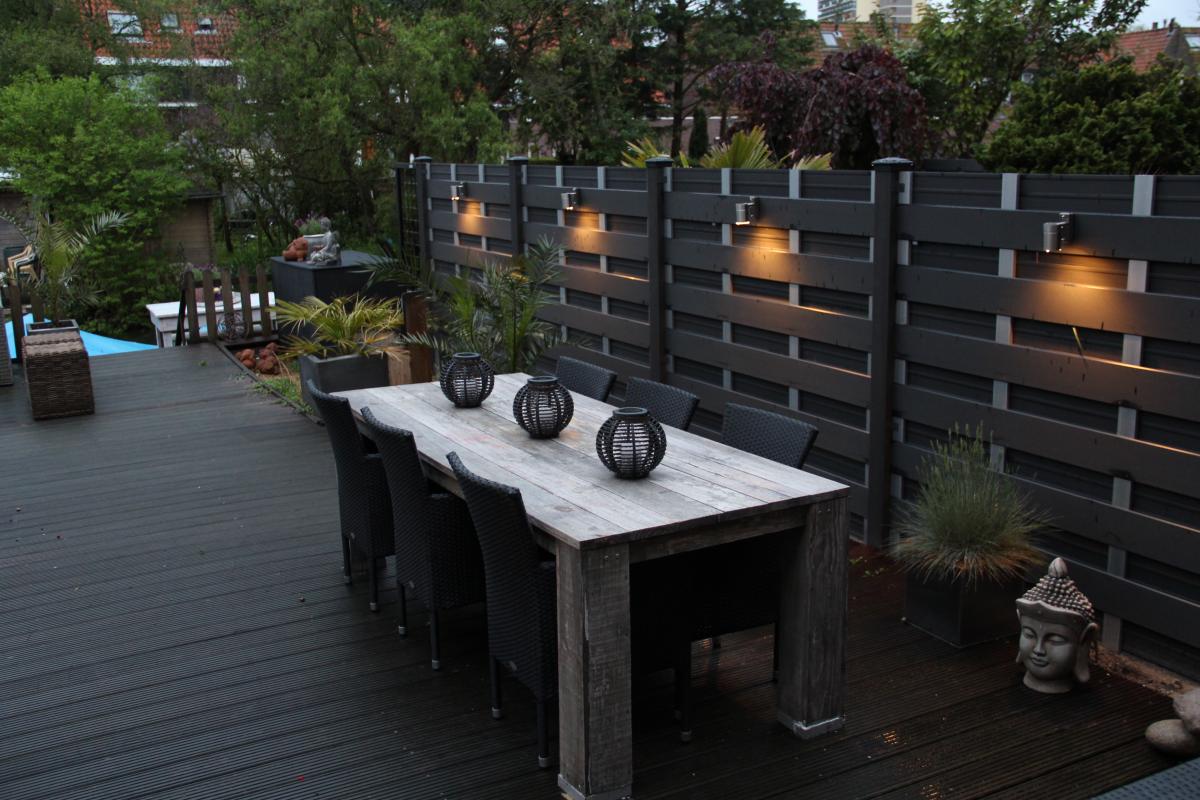 Cladco offer sample packs of the composite decking or wall cladding making the decision of colour much easier. Our sales team will happily discuss your decking requirements with you.
*To read the full article on the Telegraph please click this link: http://www.telegraph.co.uk/property/online-estate-agent/does-garden-add-value-to-home/
*Information based on the average house price across the UK as of 2016.