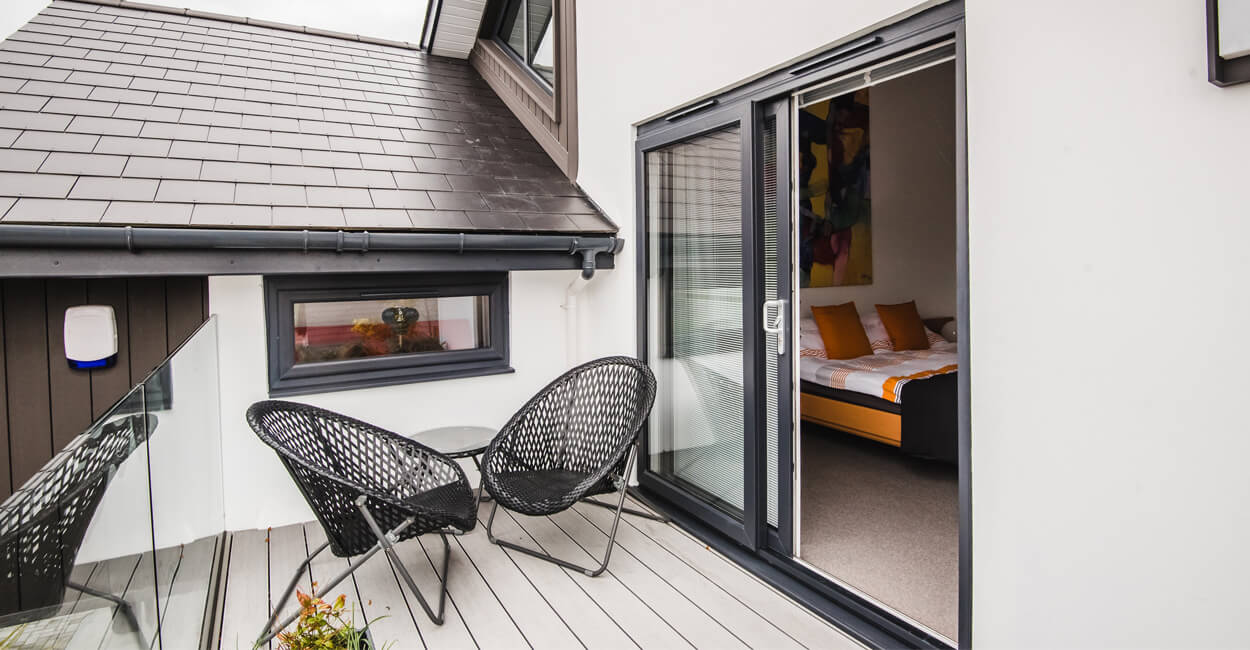 In this month's issue of Build It magazine we saw John and Jennifer create a timber frame home in Penarth, South Wales. The home was built for them to enjoy their retirement in the small town they both grew up in.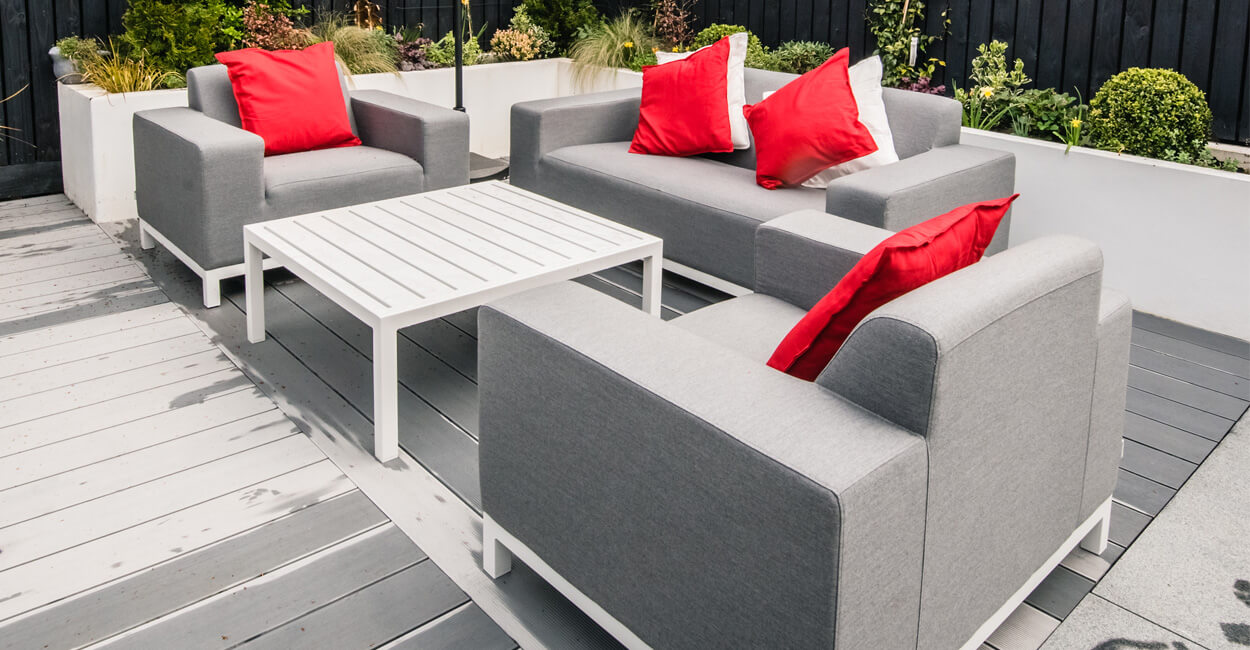 The land obtained was flat with easy access to an existing road, where gas water and electricity supplies could easily be fitted into the property.
The house was designed to feel as spacious and airy as possible; this was helped by large sliding doors which open out onto the Composite Decking areas.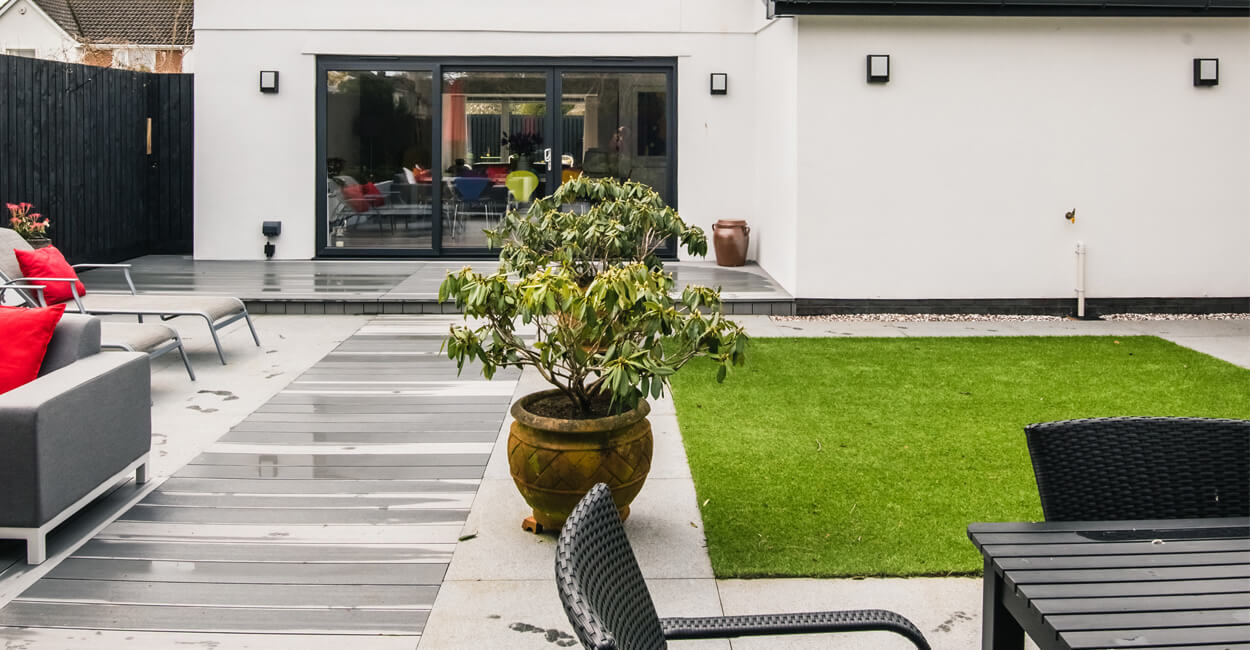 There aren't the usual divisions between outdoor and indoor zones. The sense of permanence characterises the outside spaces, which are just as neatly laid out as the interiors and feel like another room of the house. There are no muddy wilds here, so the use of artificial grass, Composite Decking and rainproof furniture mean it's a low maintenance extension of the home.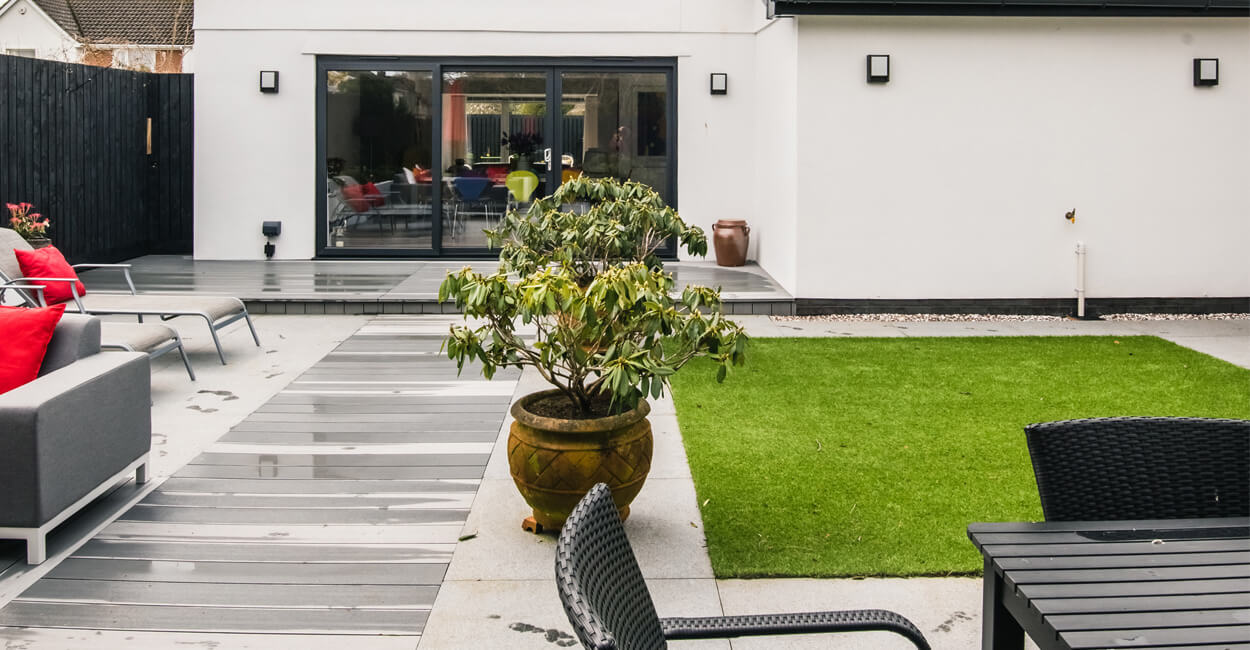 The neat design of the garden lines up like a chessboard which different areas to relax and entertain.
The addition of red accents compliments the grey of the Composite Decking along with a dark fence and anthracite accents to the property.
Everything was thought out beautifully in this project allowing John and Jennifer a peaceful home to spend their retirement.