This fantastic garden has been transformed into a contemporary, outdoor living space using Cladco Composite Woodgrain Decking Boards in Charcoal and Stone Grey. Giving a modern twist on the traditional timber decking aesthetic. Creating a perfect space for these customers to relax, socialise and entertain.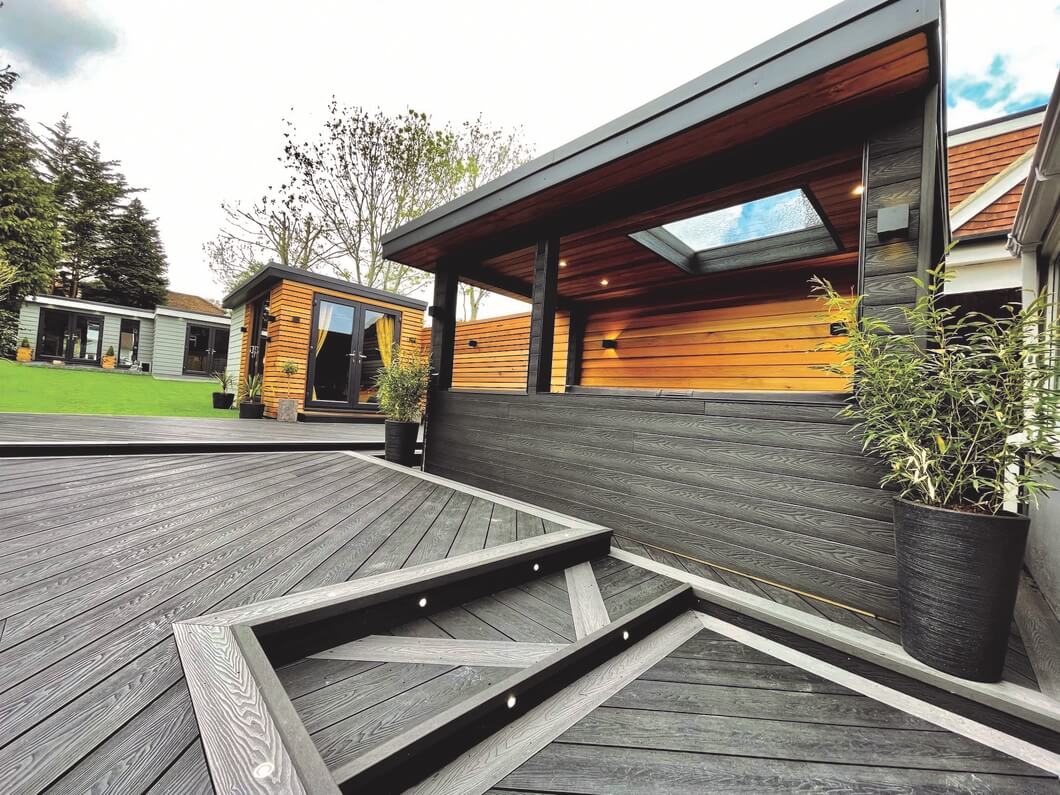 The use of the two contrasting colours helps organise the design and focus on key points within the installation. The Stone Grey Picture Frame has been used to highlight the edge of the Decking. The Stone Grey Boards have also been installed in an attractive arrow shape on the steps, signalling the incline or decline onto different areas of the Deck.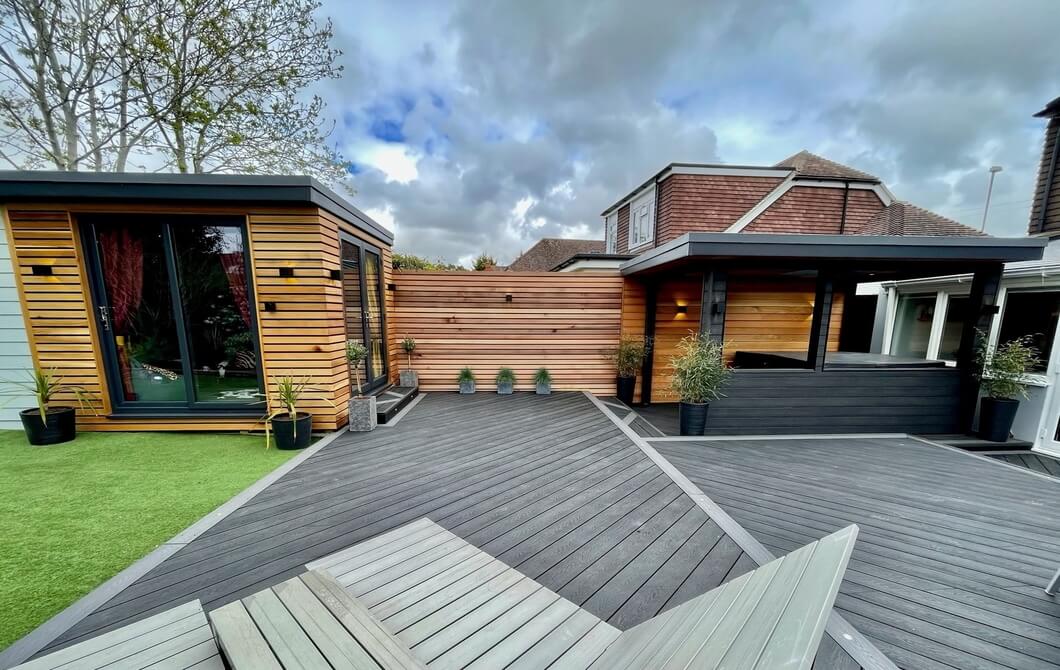 Cladco Composite Charcoal Woodgrain Decking Boards have been installed horizontally. Installing your Decking Boards horizontally creates the illusion of a larger Decking area and draws your eye to the attractive picture frame edge and hot tub pergola area.
Cladco Composite Decking creates a seamless divide between indoor and outdoor living.  A fantastic way of expanding your living area. Thanks to the artificial grass and Composite Decking Boards, no muddy feet should trek their way back into the house for a low-maintenance, durable extension on the home.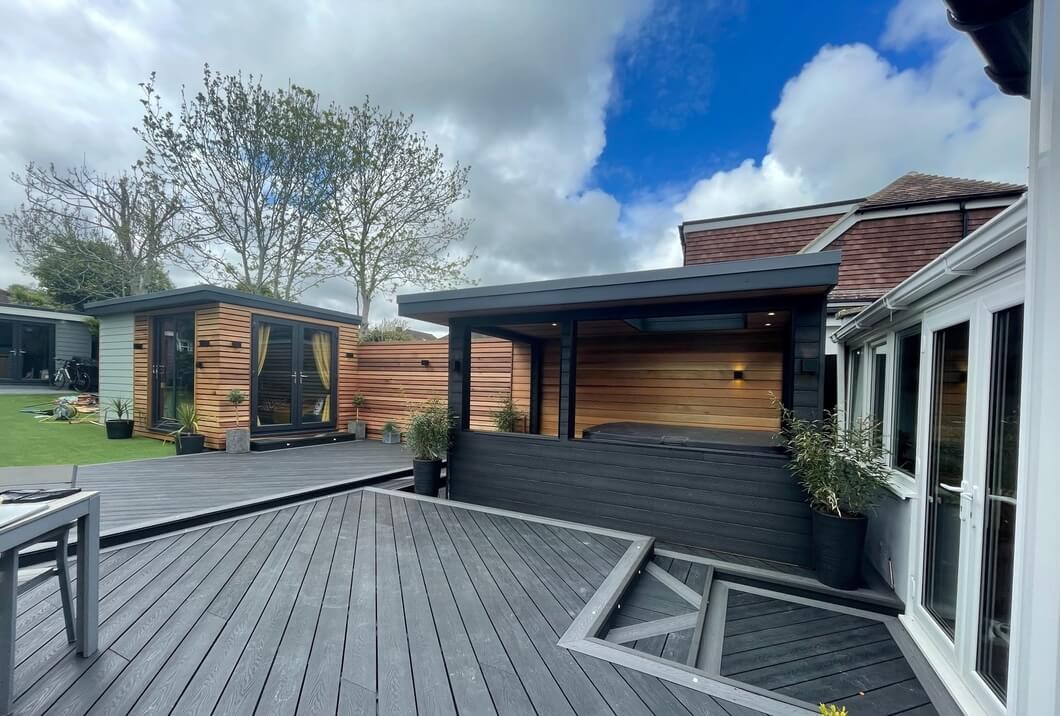 Cladco Composite Woodgrain Charcoal Decking boards have also been used to clad the exterior of the hot tub house. The continuity of the Charcoal Woodgrain Decking Boards across multiple design aspects draws your eyes to different parts of the garden.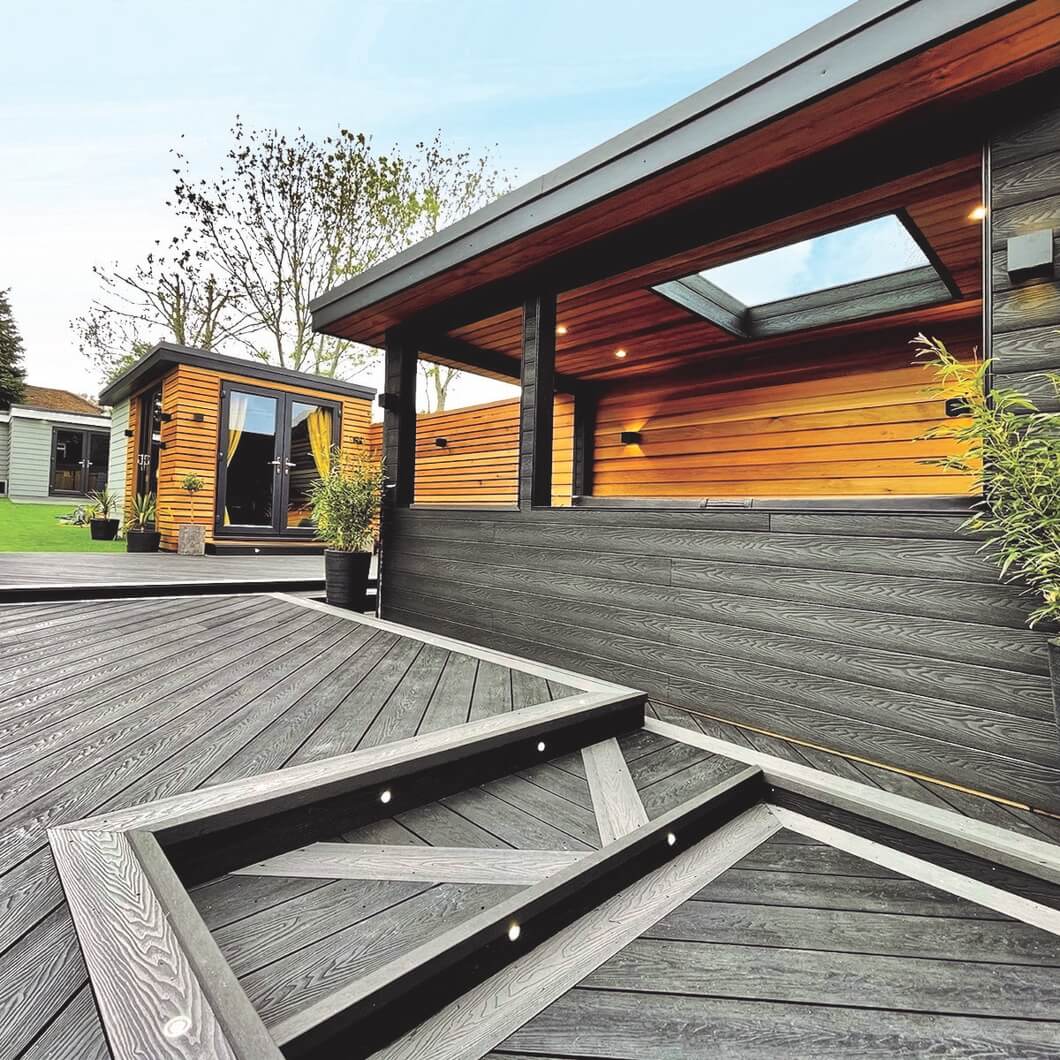 The dark Cladco Composite Decking Boards contrast perfectly with the attractive timbre Cladding used on fences and Buildings within the garden. Everything for this project has been thought out and installed beautifully to create a peaceful and stylish garden feature. 
This project was installed by Logan Carpentry Ltd.