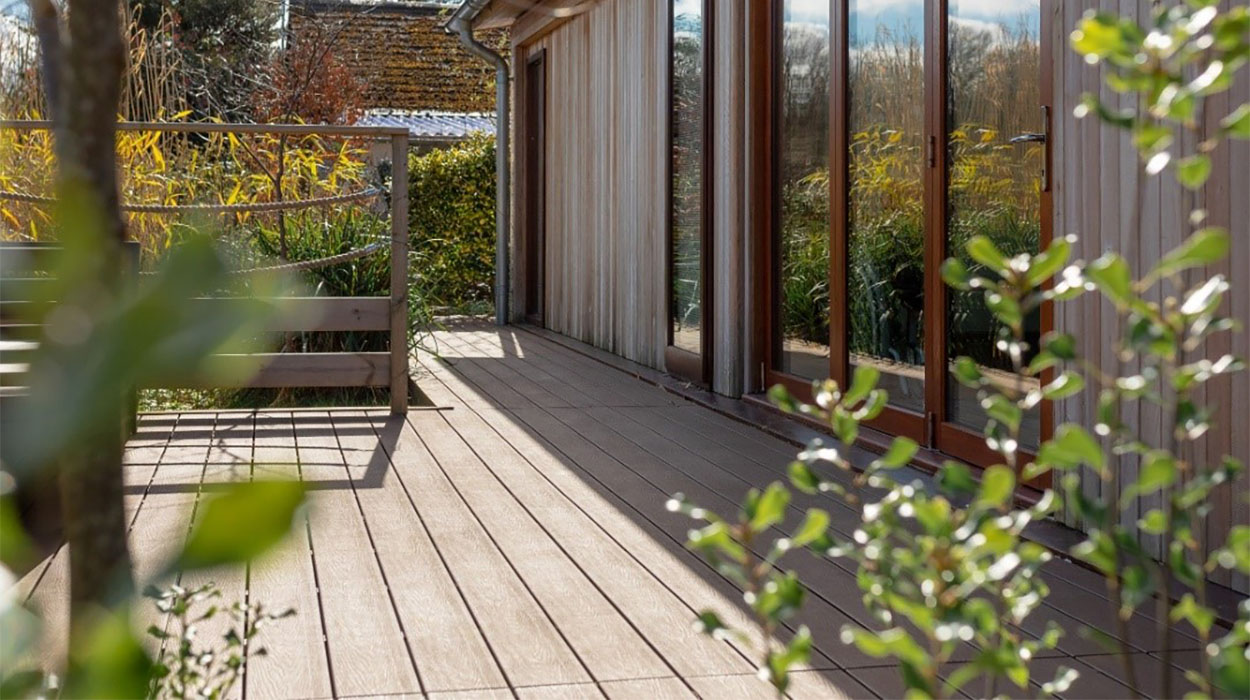 Cladco low-slip Composite Decking Boards extend into the outdoor space, increasing the charm of these deluxe, timber-clad cabins. Visitors can enjoy both indoor living and outdoor areas depending on the weather.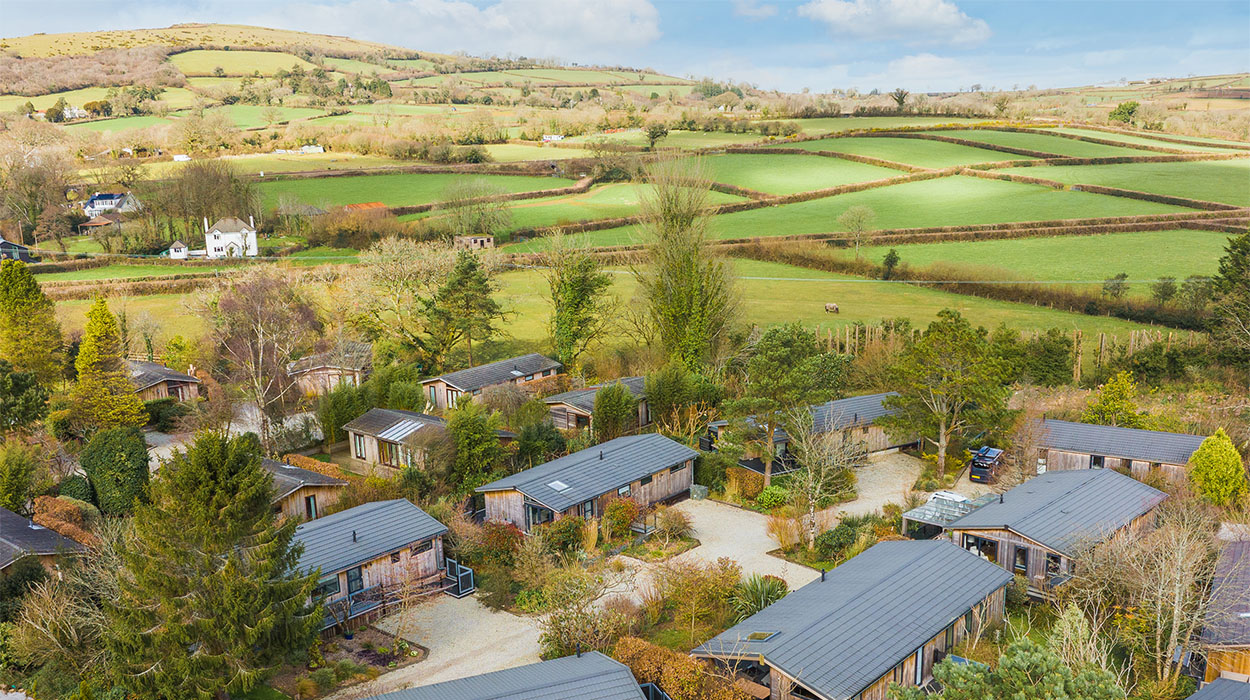 The cabins at Palstone Lodges are set in a quiet location on the edge of Dartmoor National Park, just twelve miles from the coast and close to the city of Plymouth.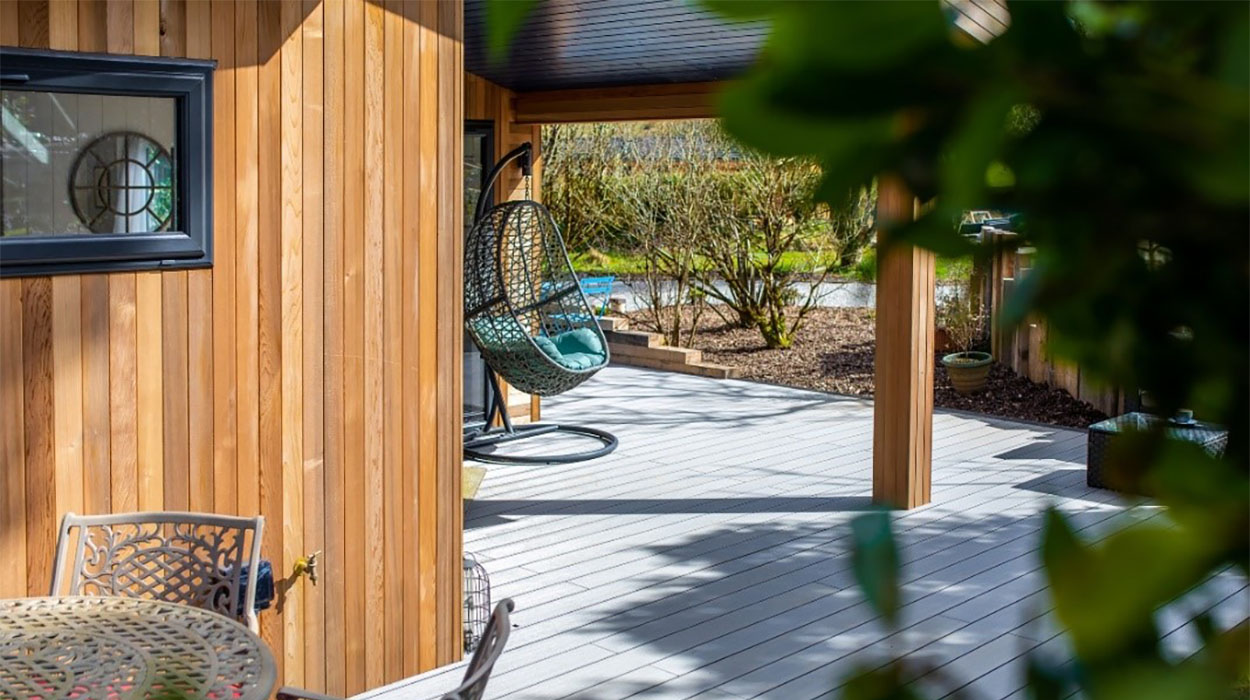 One important aspect for Palstone Lodges was having a low-maintenance outdoor decking space that doesn't require ongoing treatment or staining, and with excellent lifetime value. That is one reason why they chose Cladco Composite Decking Boards, coming with a 10-year guarantee and able to out-last traditional timber, providing a rot-resistant space for these luxury cabins.
Cladco Composite Decking Boards in both Original and Woodgrain Effect finishes have been professionally installed around these holiday cabins, as well as using Composite Decking Boards as a boundary around the perimeter in alternating colours for a unique design.
The choice of furniture at Palstone matches that of the Composite Decking Boards, in a mix of Stone Grey and darker Charcoal Composite colours to provide a low-slip walking surface and to increase the safety aspect for visitors in wet weather.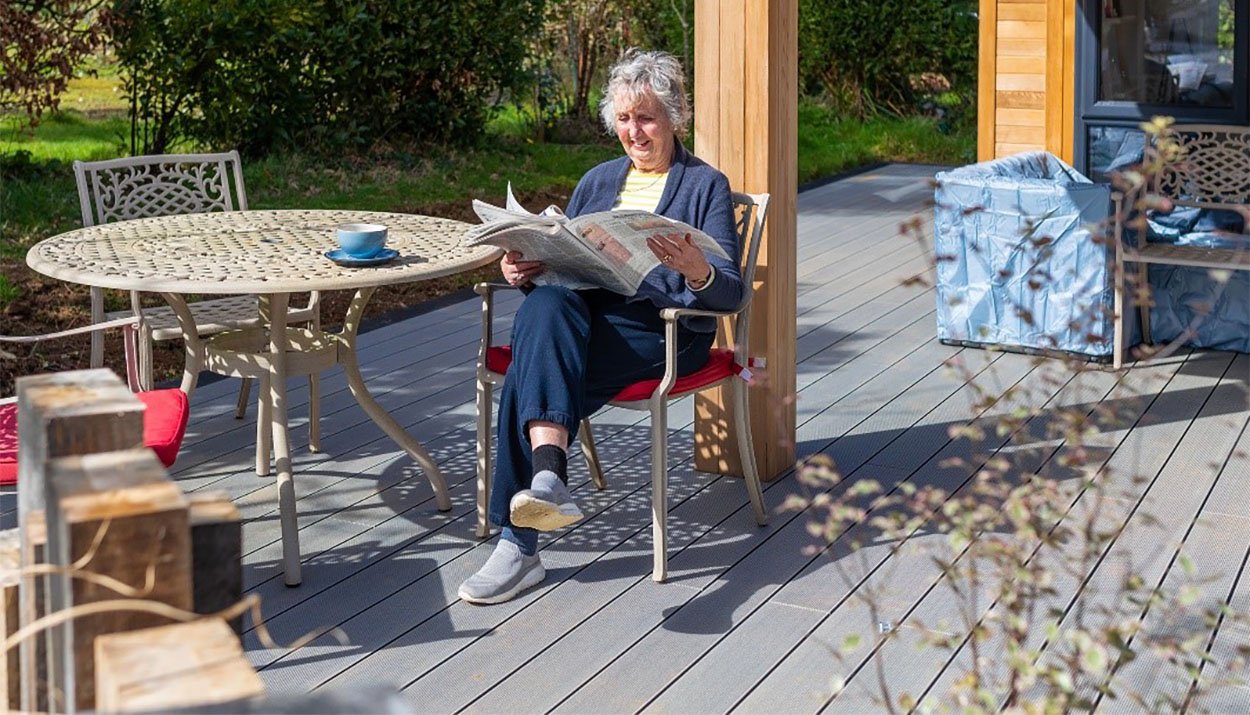 The design of these areas is functional yet practical, with a simple aesthetic that complements the natural timber cladding on the cabins. Guests can relax and enjoy the incredible surroundings from the comfort of these Decking spaces.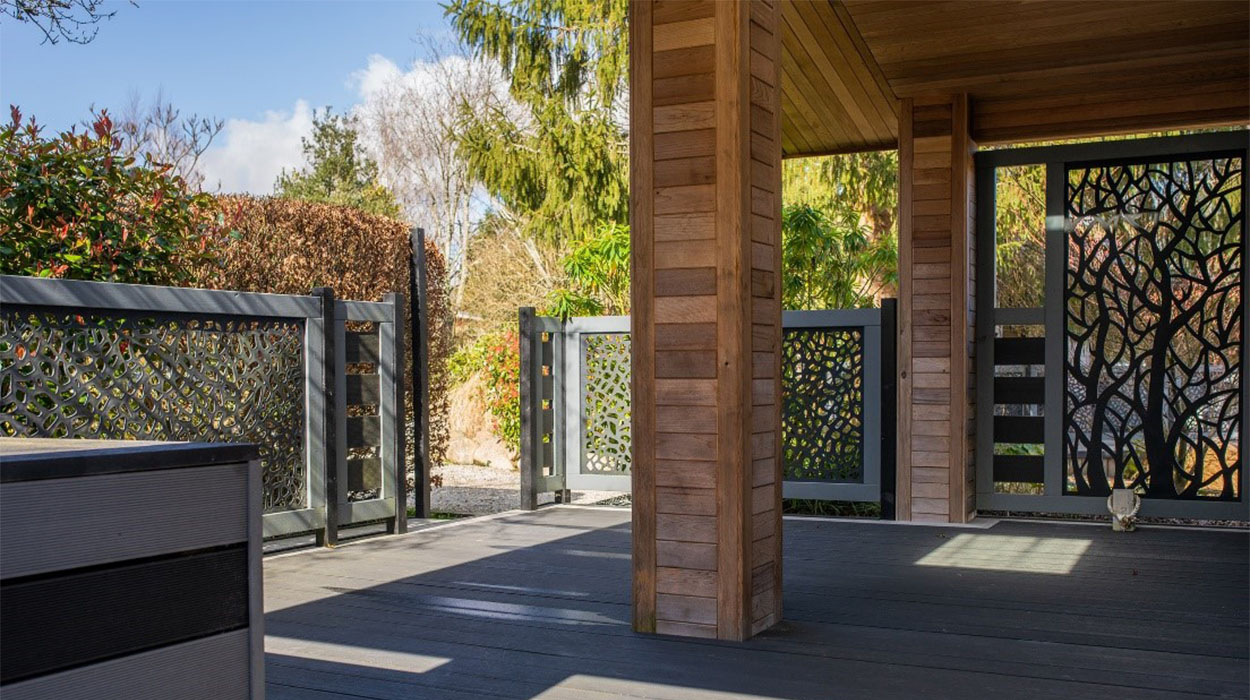 The Stone Grey Composite Decking provides a neutral colour against the timber cladding. The major advantage of Cladco Composite Decking is the reduced maintenance, requiring no staining or treatment throughout its lifespan.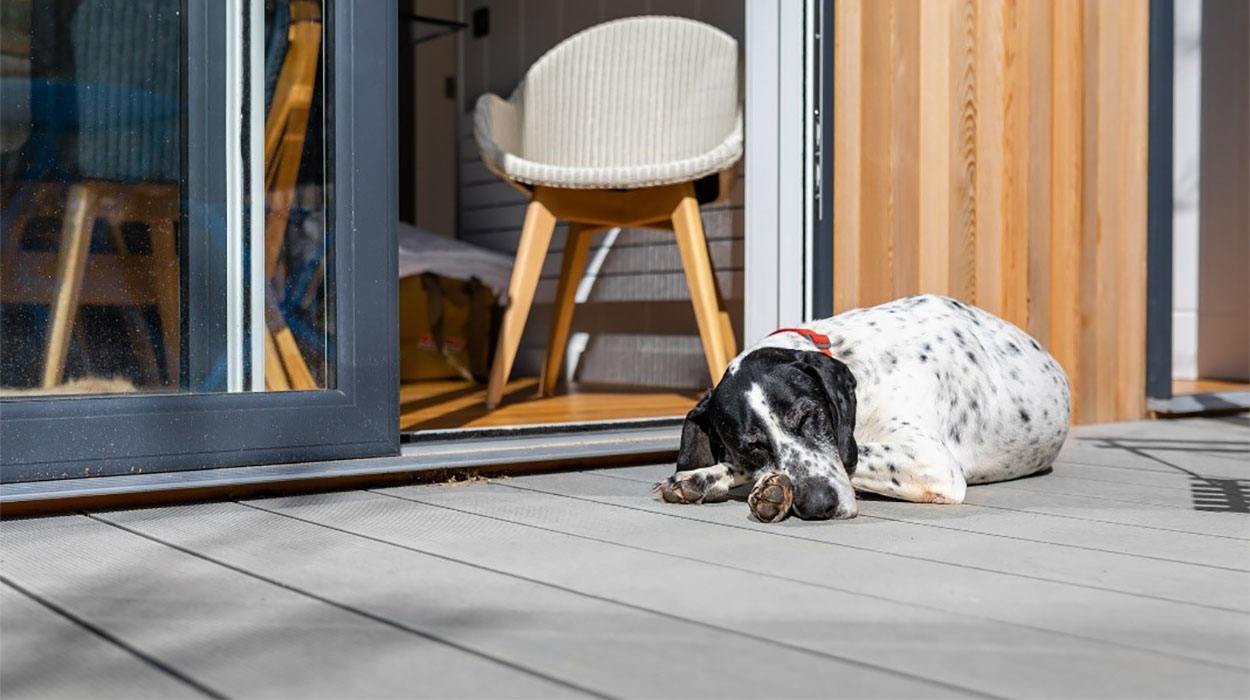 Cladco Original Composite Decking Boards provide a safer surface with increased water run-off due to the narrow grooves that run along the length of each Board. As a pet-friendly material, Composite Decking is splinter-resistant, unlike more traditional materials such as timber. Even the pet dog loves to relax on top of the Composite Decking.
We've also featured Palstone Lodges on our Gallery section.
Discover our Composite Decking range of products, or learn more about the various features of Cladco Decking®. Alternatively, for more information on our Composite Decking, please get in touch with our sales team on 01837 659901.