Last updated: May 23rd 2023
Decking, patio and terrace areas are not just reserved for those spacious and large gardens you see in lifestyle magazines and on Pinterest. If you think that your small courtyard garden or balcony area is too much a small space to home a deck that you can relax and unwind in, think again.
From balconies and roof terraces to ground level and raised decking areas, these examples from Cladco Decking customers showcase the small garden decking ideas being used throughout the UK to transform limited outdoor spaces.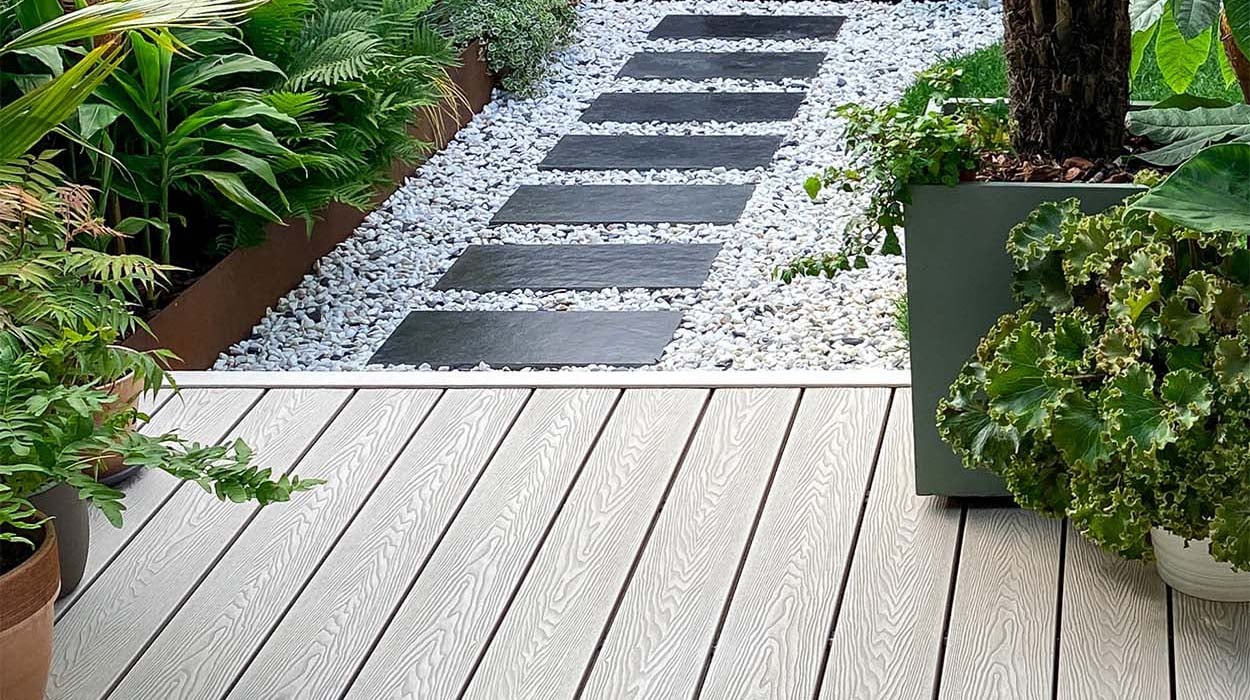 Connecting small outside spaces together with a garden path will add interest to any tiny space. This deck has used Cladco Composite Woodgrain decking in the colour Ivory.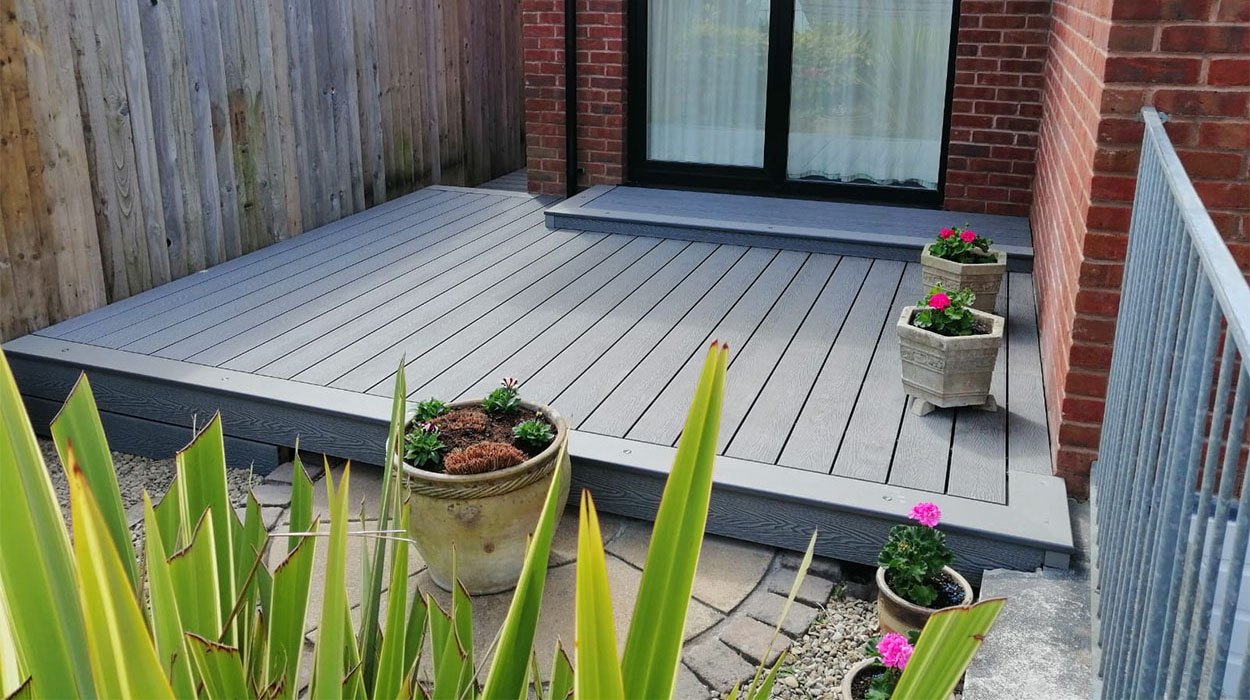 Open up a courtyard garden with a small garden deck to add a different dimension.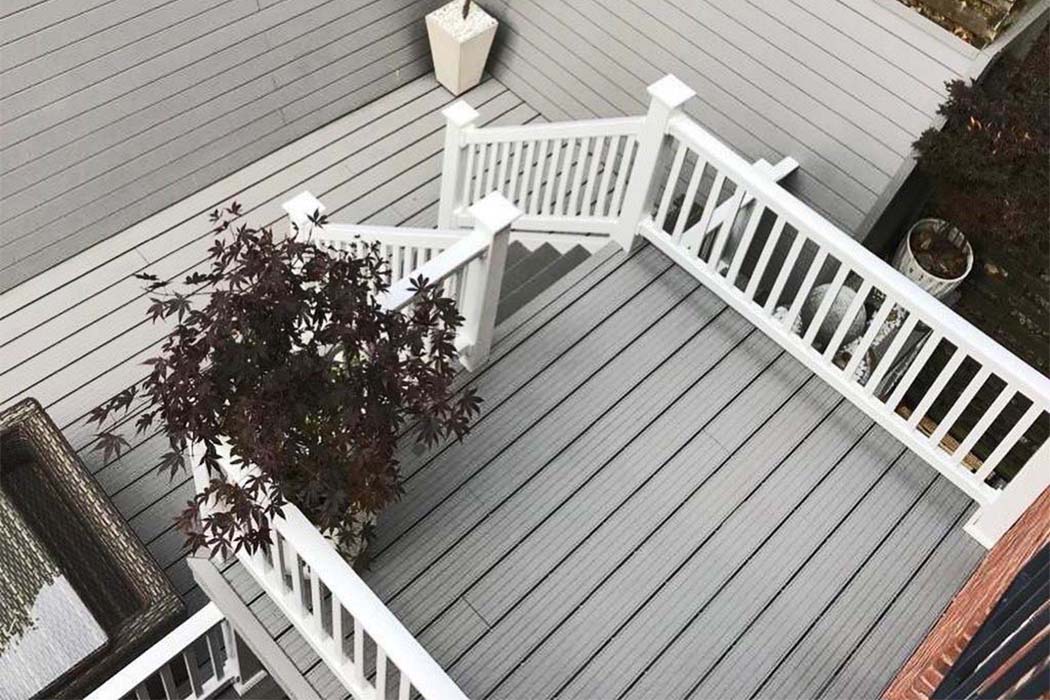 Save space: this multi-level garden design has used Composite Decking to make use of the small spaces, allowing for extra storage underneath each level.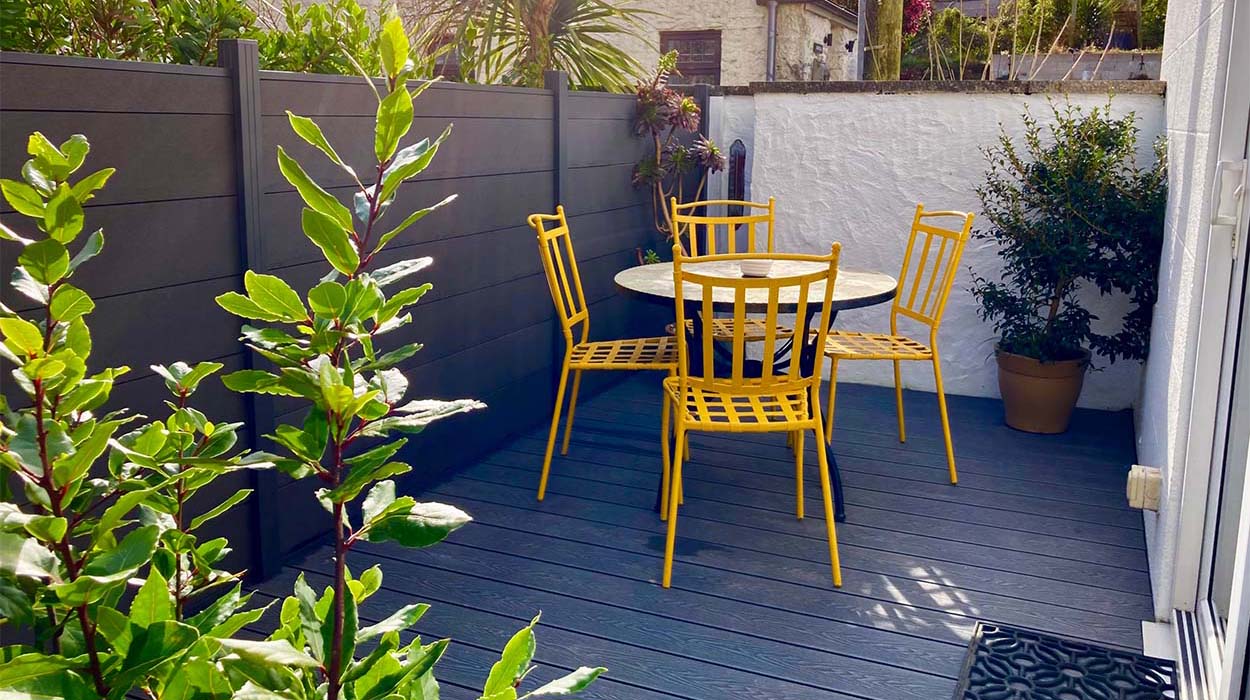 Brightly coloured garden furniture can make small decks appear larger, bringing the eye to the pops of colour as opposed to the smaller space.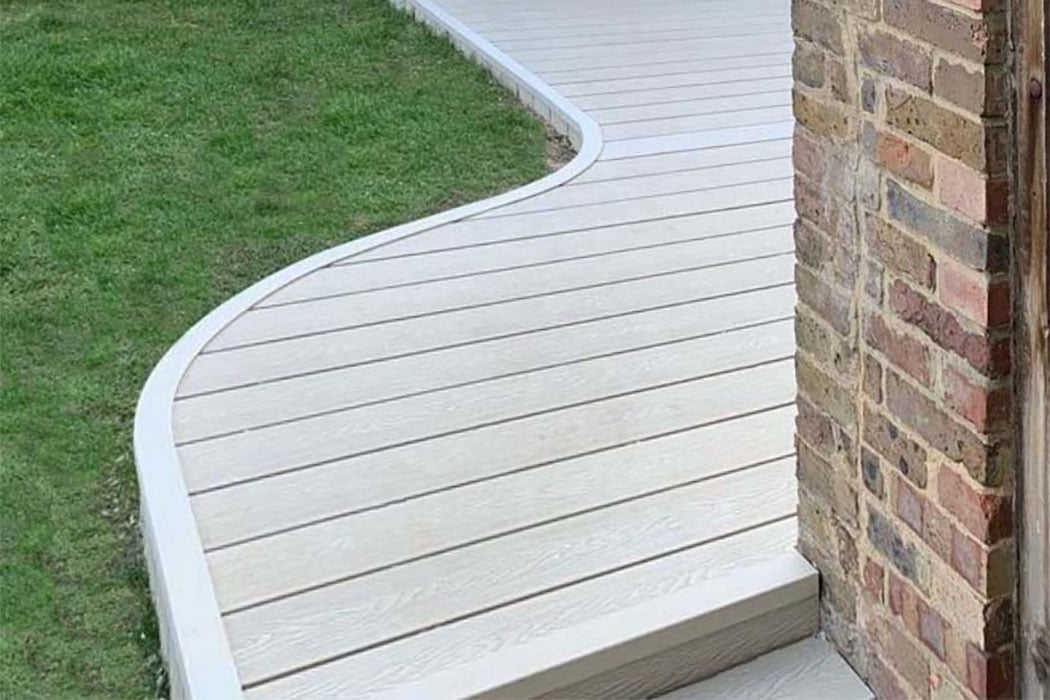 Curved decking/curved edge: Adding curves to your decking brings a new dimension to an otherwise small, square deck. This project has used Cladco Composite Decking in the colour Ivory.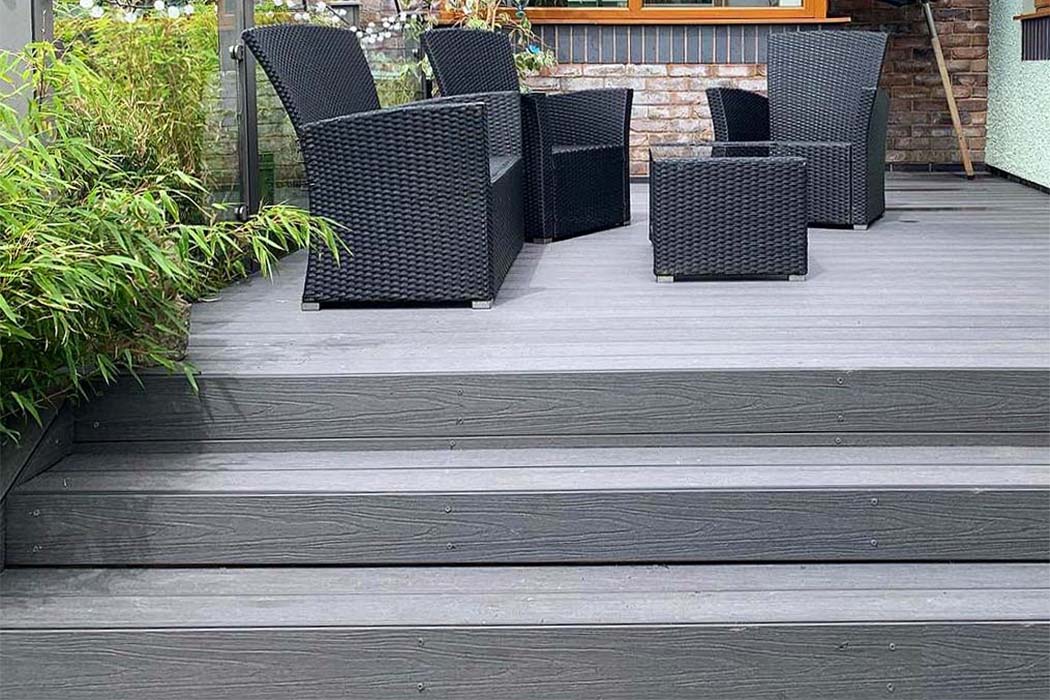 Cladco PVC Decking is a superior decking board that does not require sanding, sealing or painting - allowing you more time to relax in your small back garden.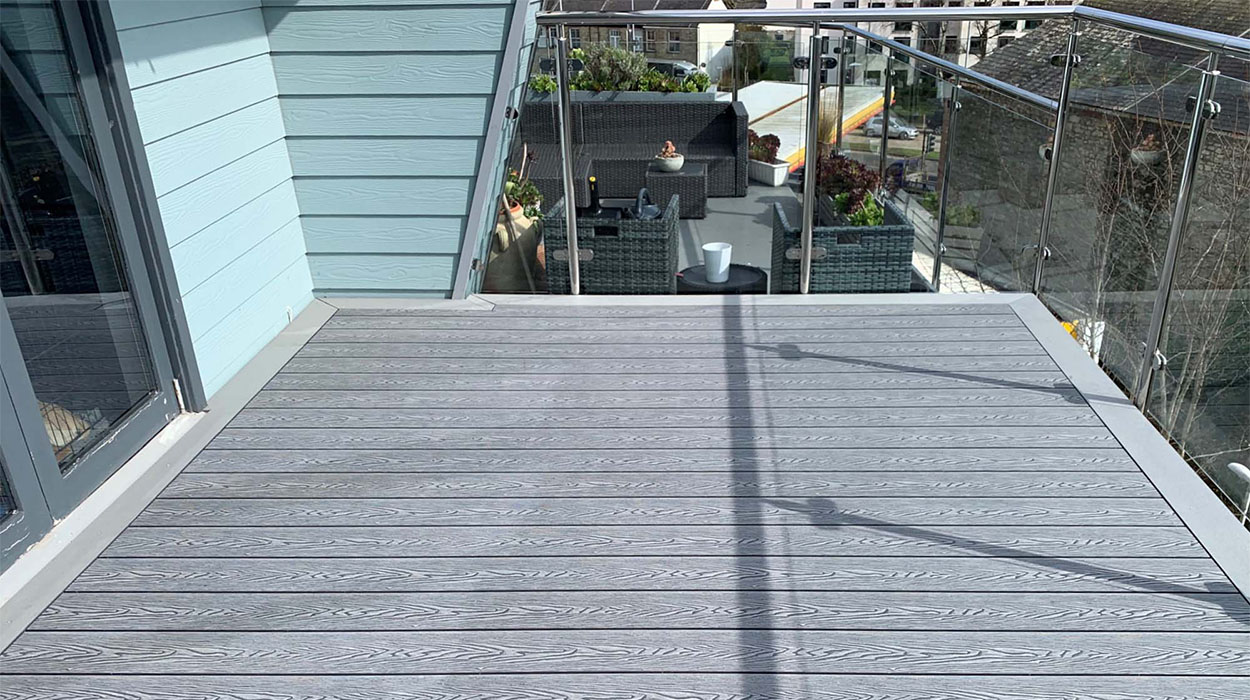 Open up an awkward space like a balcony with a low-maintenance garden/balcony decking area. This balcony has used Cladco Woodgrain Composite Decking Boards in Stone Grey to recreate the texture of natural wood.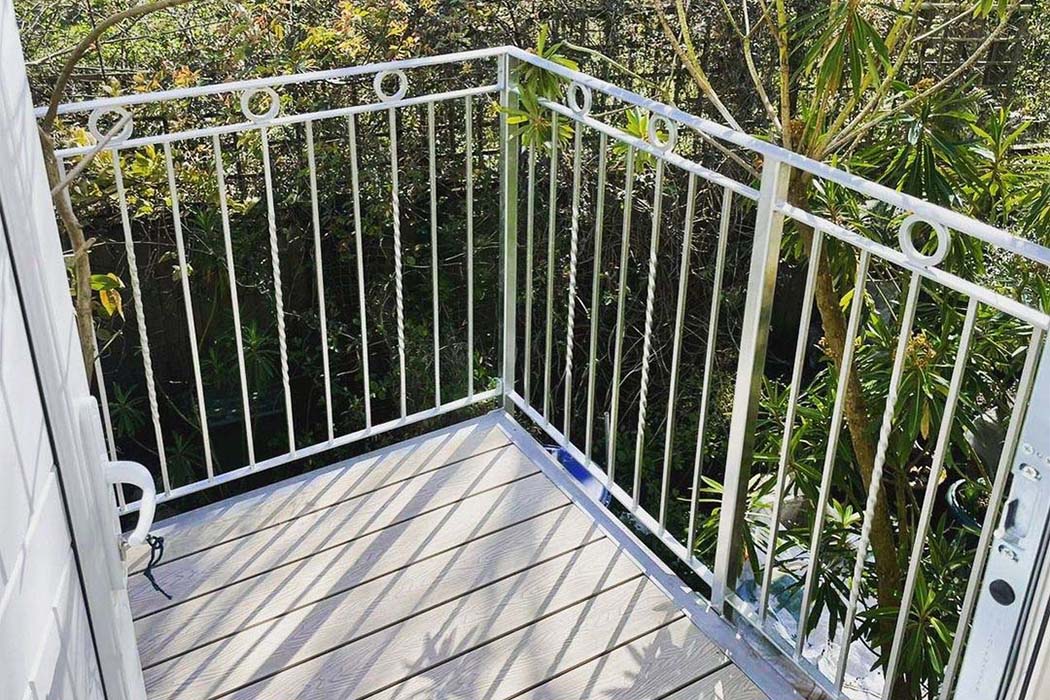 Small deck ideas: Cladco Composite Decking can be installed on balconies for a high-strength finish.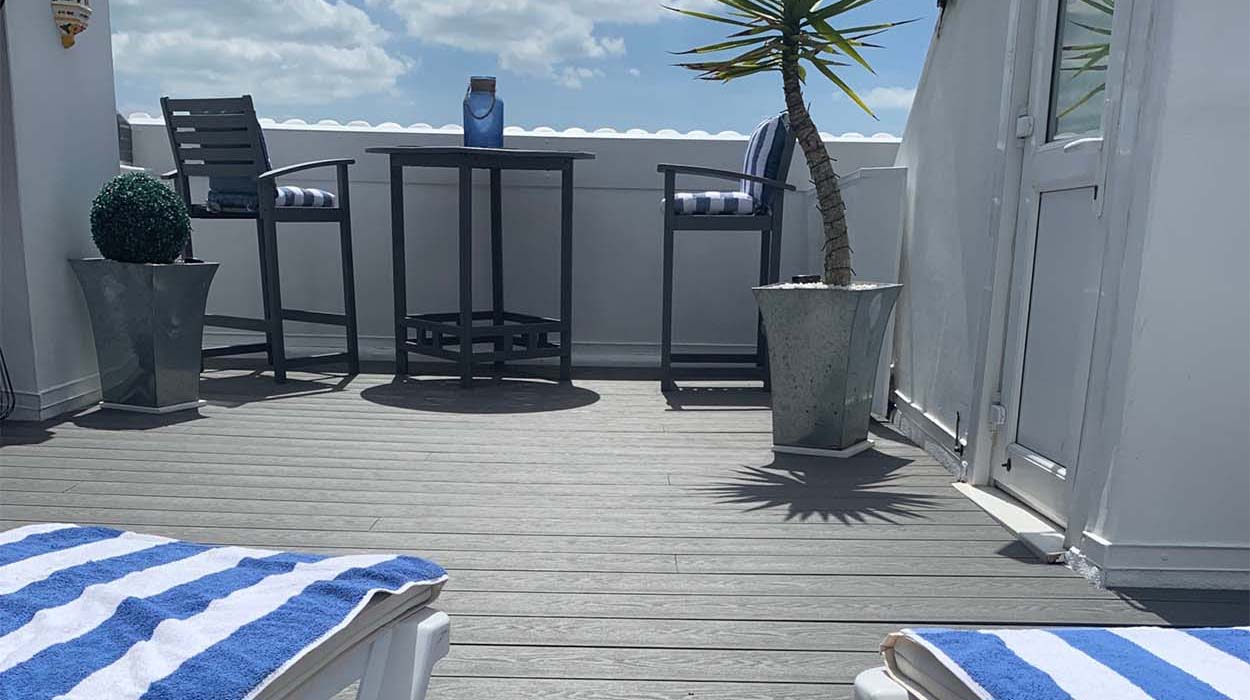 Stone Grey Woodgrain Composite Decking Boards are installed here on this long, narrow rooftop garden. The orientation of the Boards can create the illusion of additional width or length to the small outdoor space.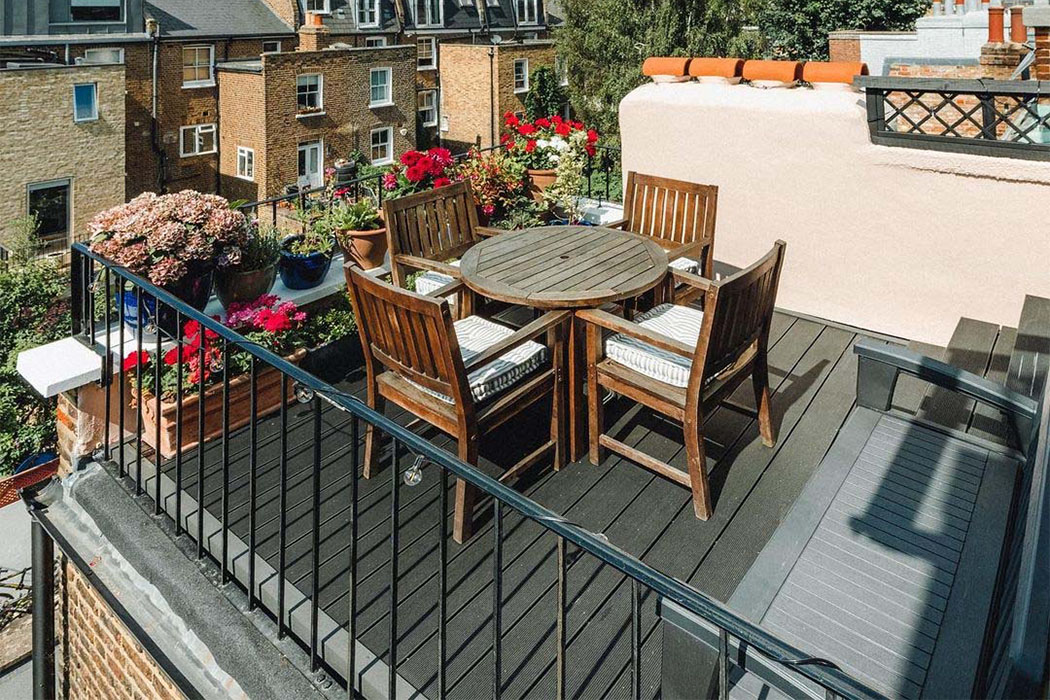 Small decking ideas: a roof terrace made useable with a small, Charcoal Composite Decking area, complete with garden furniture.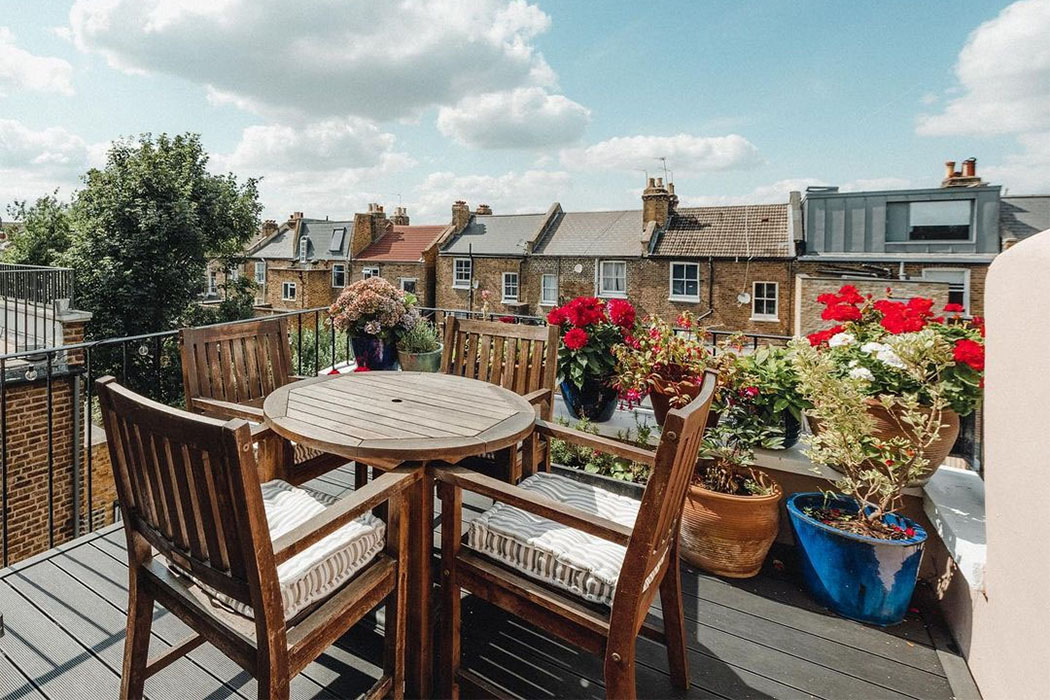 Alfresco dining: a roof terrace made useable with a small, Charcoal Composite Decking area, complete with garden furniture.
Combining decking (Composite Ivory) with complementary furniture in your small outdoor area makes for an effortlessly stylish, low-maintenance and usable space
Level out small, sloping gardens by adding a raised deck with steps creates the illusion of a larger area. This project has used Cladco Woodgrain Decking Boards in the colour Stone Grey with matching Fascia Boards in the same material
This decking design makes for a practical and stylish space in this otherwise unused garden corner. Decking material: Olive Green Composite Decking Boards by Cladco.
Cladco Composite Deck Boards in Ivory have been installed on this small terrace area to create a communal snug complete with soft furnishings and a coffee table/chairs.
This small outside space has been bought to life with Cladco Woograin Composite Decking in the colour Ivory, alongside an array of potted plants, flower beds and bright, colourful deck chairs. Image credit: @thishousewemade
Small decking ideas: festoon lights and coffee tables can make a small space more inviting by bringing a cosy feel. Cladco Composite Decking in Stone Grey has been used here.
Cladco Composite Decking in Light Grey is a fantastic, contemporary and low-maintenance alternative to traditional timber decking and paving slabs.