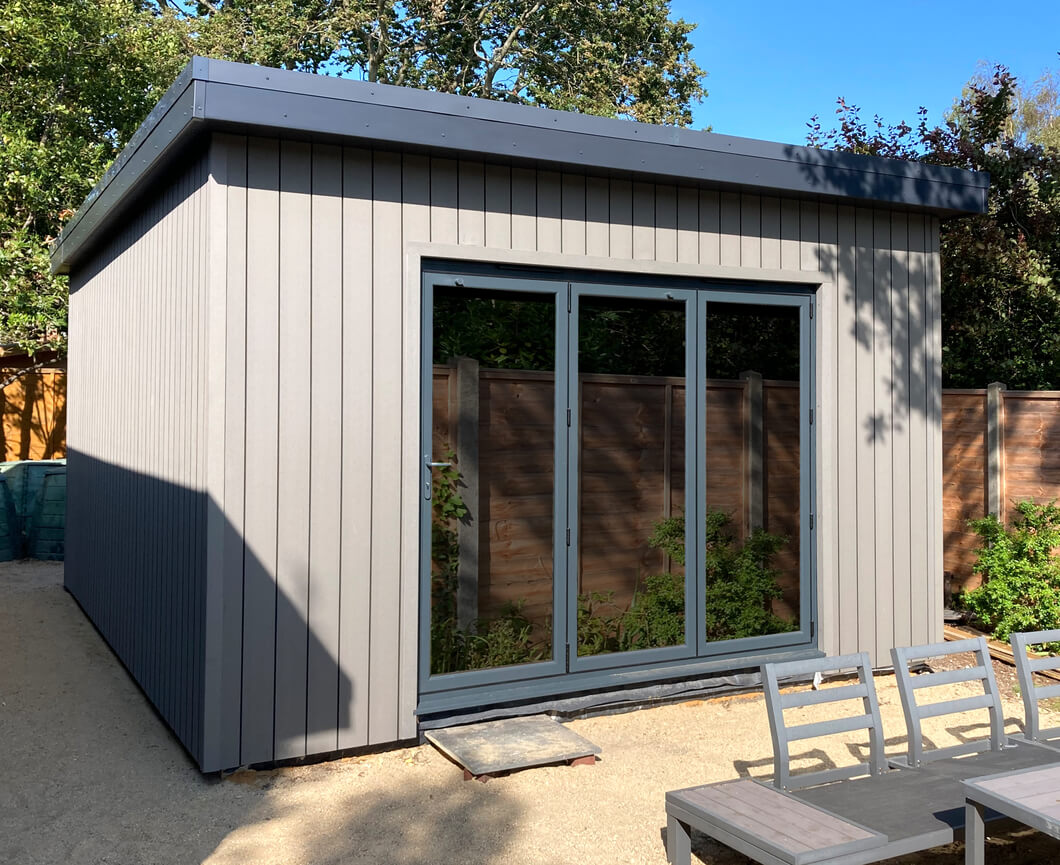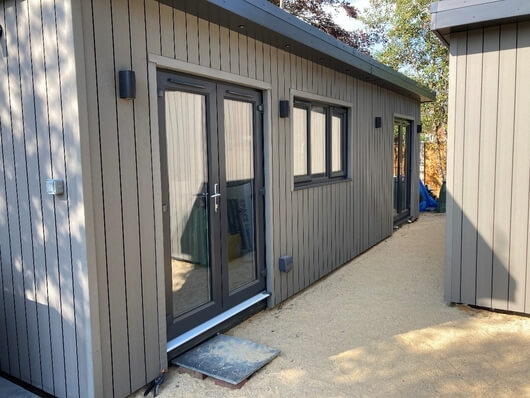 Cladco Composite Wall Cladding Boards have a low absorption rate, and should not rot, warp or splinter, keeping the Boards looking good for many years to come.
The linear parallel lines throughout the design give the buildings the appearance that they are taller - allowing the attractive Bi-fold doors and windows to blend into the design.
Cladco 32/1000 Box Profile Roofing Sheets in Anthracite have been installed as Side Cladding to the rear of the build, contrasting perfectly with the Wall Cladding, whilst complementing the dark finish of the doors and windows.
Matching Stone Grey Corner and Skirting Trims have been installed around the build's windows, doors, and corners. Protecting the edges of the Cladding from the elements and giving the build a smooth and seamless design.
Cladco Composite Products are resistant to moderate scratches, stains and marks, so your buildings will continue to look newer for longer.
The blend of Galvanised Steel with Composite Wall Cladding is an ingenious design addition for these garden studios.
The waterproof Steel Sheeting protects the building from the elements, while also creating a unique, contemporary low-maintenance addition to their home.