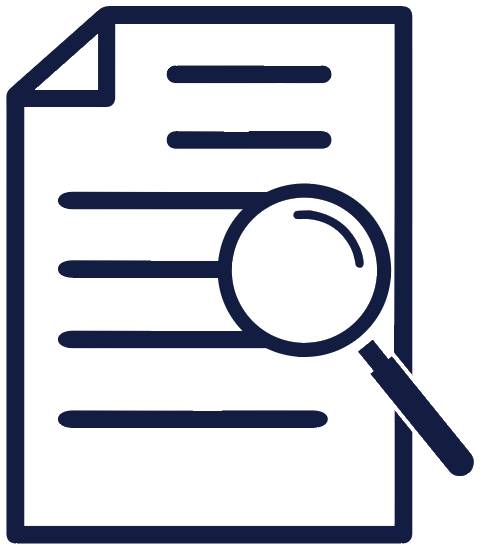 Here at Cladco Profiles, we strive to ensure we have as minimal impact on the environment as possible. We understand that our planet's resources are not indefinite, that the use of gas, oil, and even coal are not infinite. A recent report* states that climate change could be irreversible by 2030, increasing extreme weathers such as droughts and flooding, and species becoming extinct, including the worlds Corals. Armed with this prospect, we have worked hard to make sustainable choices throughout our business to futureproof a safe and sustainable planet for future generations.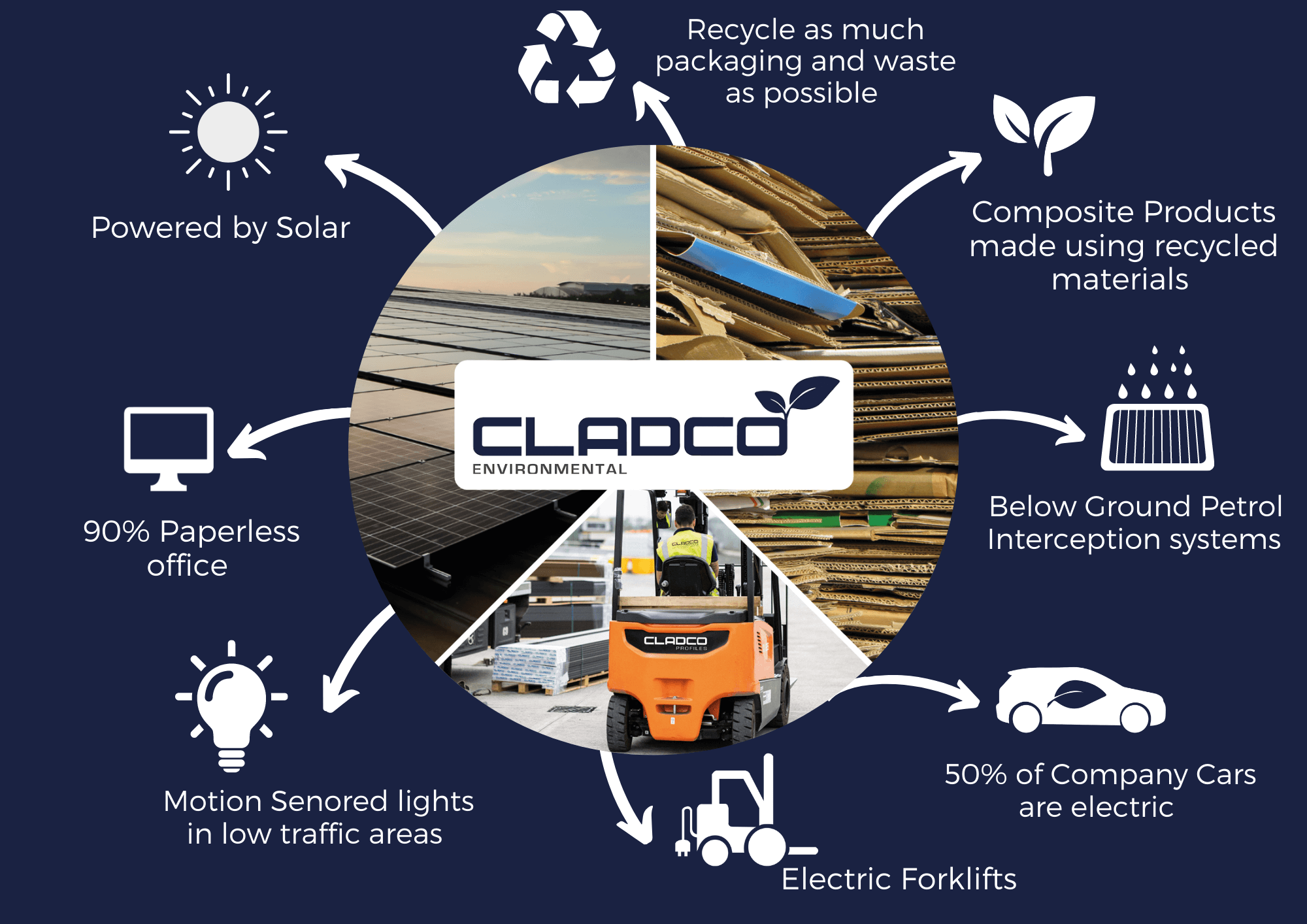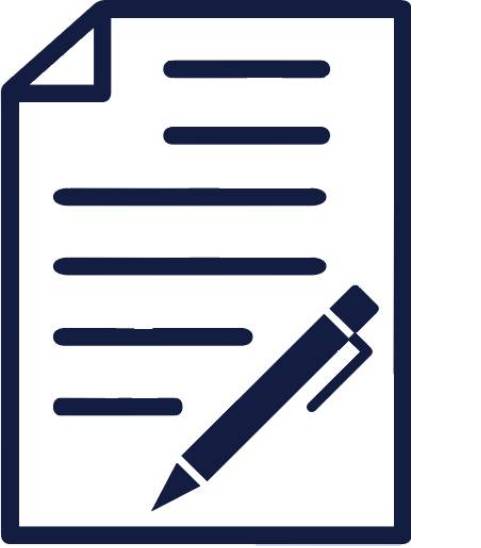 • What makes an eco-friendly business?
• Composite Decking made using FSC certified materials.
• How can Cladco Composite Products help the environment?
• Minimising the amount of waste ending up in landfill
• Operating the UK's leading Composite Decking supplier using only Solar Power
• Vehicles
• How Cladco was awarded ISO14001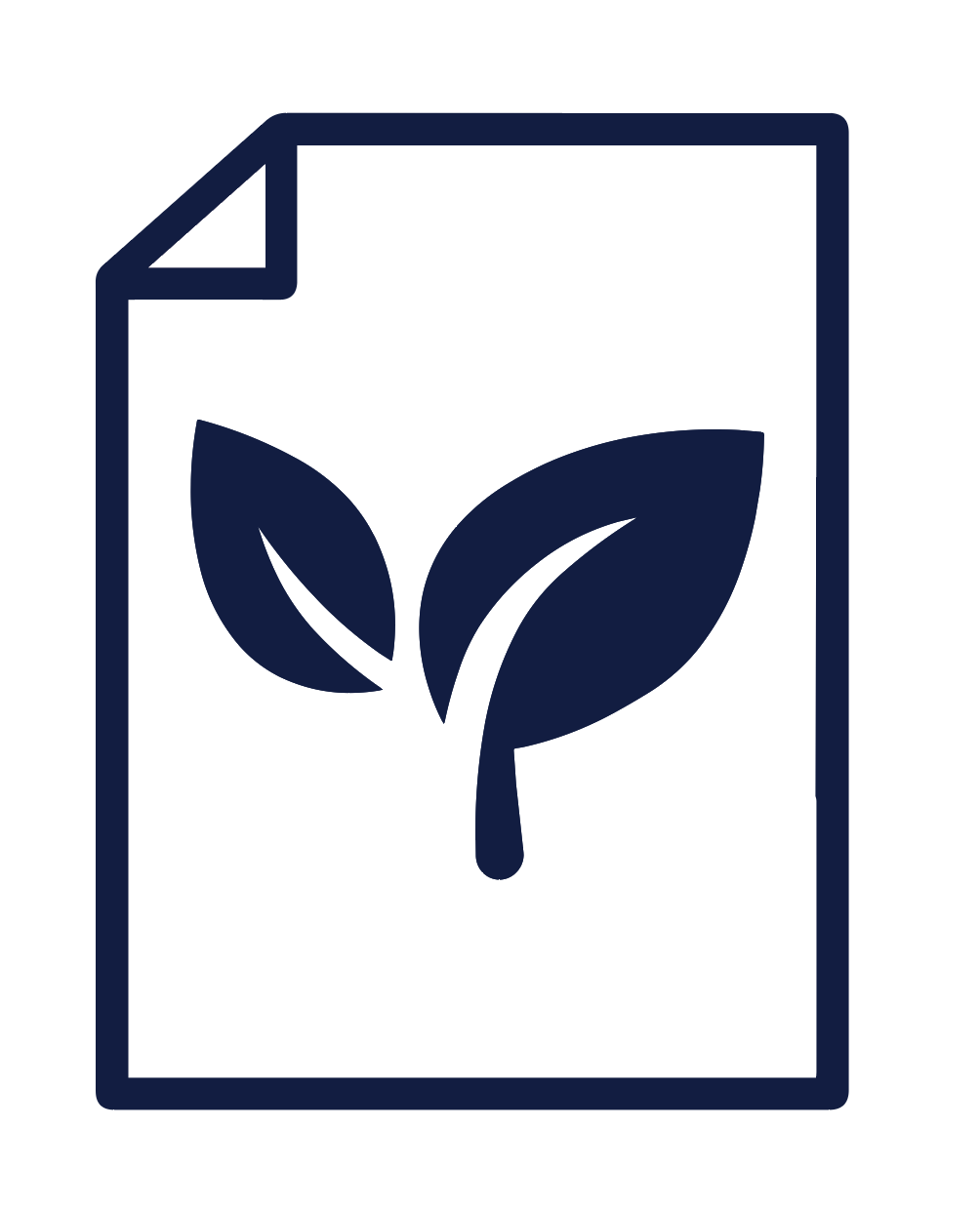 WHAT MAKES AN ECO-FRIENDLY BUSINESS?
Climate change, recycling, and being environmentally friendly are things that all companies should strive towards. However, not all companies are successful in it. By making multiple changes – across the board, we are proud to be doing everything we can to reduce our impact on the environment.
Recognising that changes need to be made to help ensure our planet has the best chance of counteracting climate change. Changes bigger than recycling water bottles, turning taps and having the heating off while investing time and money on new initiatives to increase sustainability.
Cladco is proud to be a sustainable supplier of Composite Decking Products, working hard to reduce the amount of non-renewable energy we use and try to use recycled or recyclable packaging and products when we can, helping to ensure a long-term future for our business and the planet.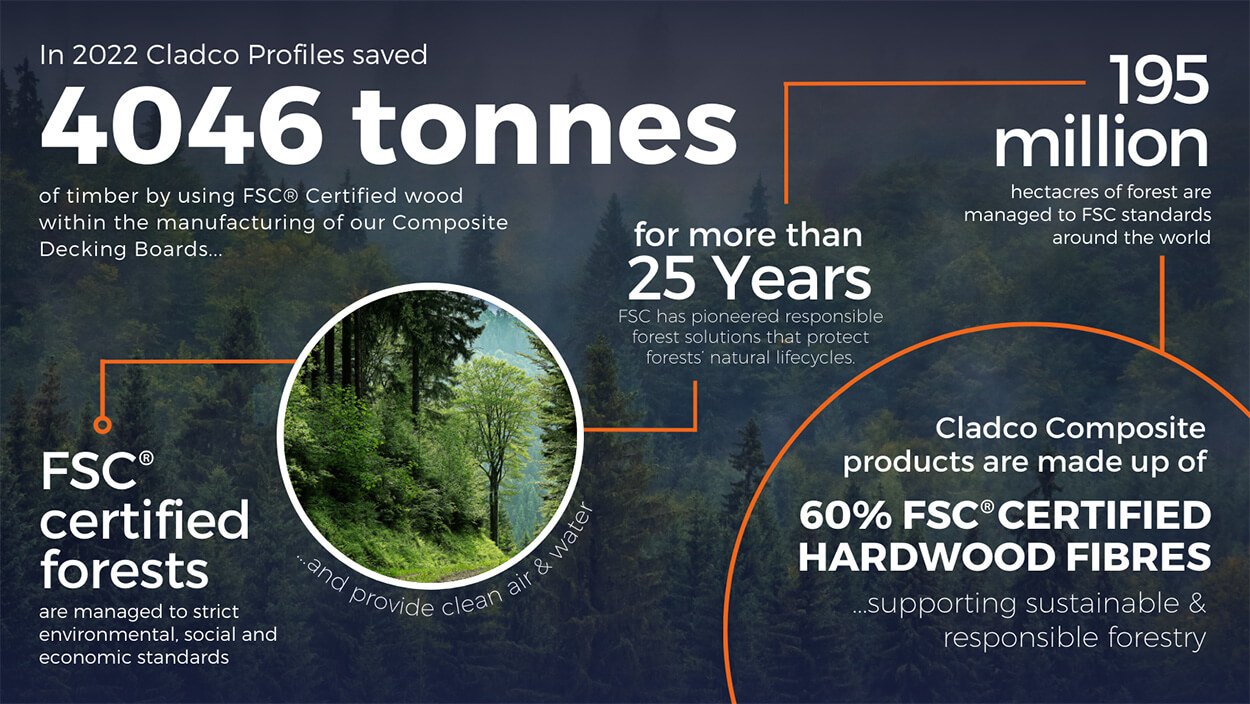 COMPOSITE DECKING MADE USING FSC CERTIFIED MATERIALS
As the UK's Leading Composite Decking supplier, by using FSC certified materials, we are helping to save the rainforests and help reduce the rate of deforestation.
All Cladco Decking® Composite Products, Fencing, Decking and Cladding are manufactured using 100% recycled materials, 60% recycled FSC accredited wood fibres and 40% recycled plastics. Using sustainably sourced wood fibres and recycled plastic helps protect our world's trees and prevents plastic from building up in our oceans. In 2020 the amount of Cladco Decking® sold saved 4686 tonnes of wood and prevented 3129 tonnes of plastic from entering the world's oceans. Combined that is saving the weight of almost 8000 tonnes of recycled materials!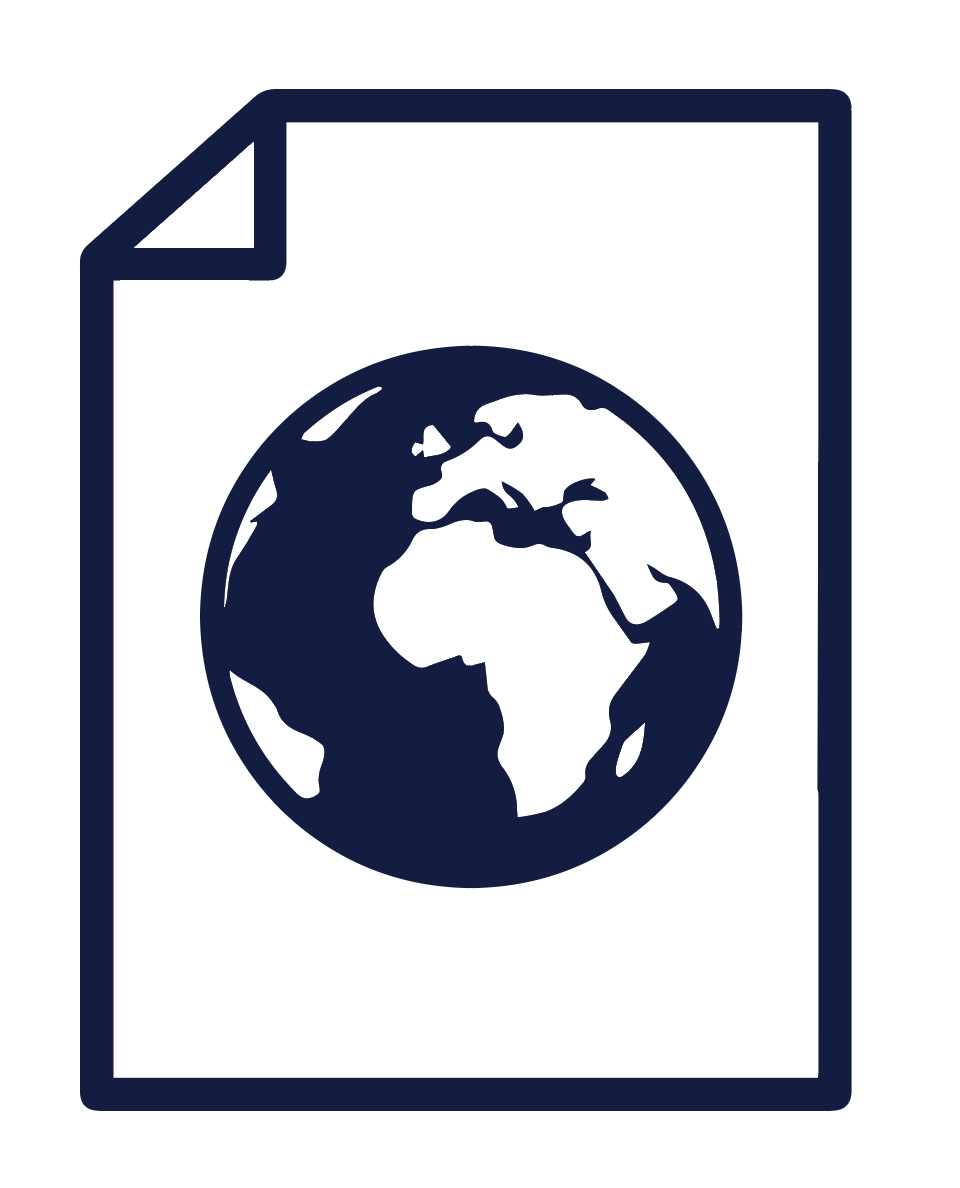 WHAT MAKES AN ECO-FRIENDLY BUSINESS?
All Cladco Decking® Composite Products are made of sustainable materials and come with a range of beneficial properties, making them the ideal product to transform into additional features for your home.
If you order a Cladco Composite Decking Sample Pack, not only is the box, brochures, and pricing list recyclable* but any samples or left-over Decking Boards can be built into a range of items that can benefit the local wildlife.
Transform your left-over Decking Boards or samples into hedgehog homes, birdhouses, insect houses or planters using our easy-to-follow guides.
MINIMISING THE AMOUNT OF WASTE ENDING UP IN LANDFILL
Traditionally, at Cladco, we have worked hard to recycled cardboard, aluminium, plastic, paper etc.,

However, we recently implemented three recycling balers for cardboard, hessian and plastics. The Bailers collate all of the same material in a holding bin, and once the holding bin is full, it is compressed and bound into a bail. These Bails can then be easily transported for recycling.

For the different materials we use, each Bailer is designed specifically for that material, ensuring they do not get mixed, aiding the recycling process.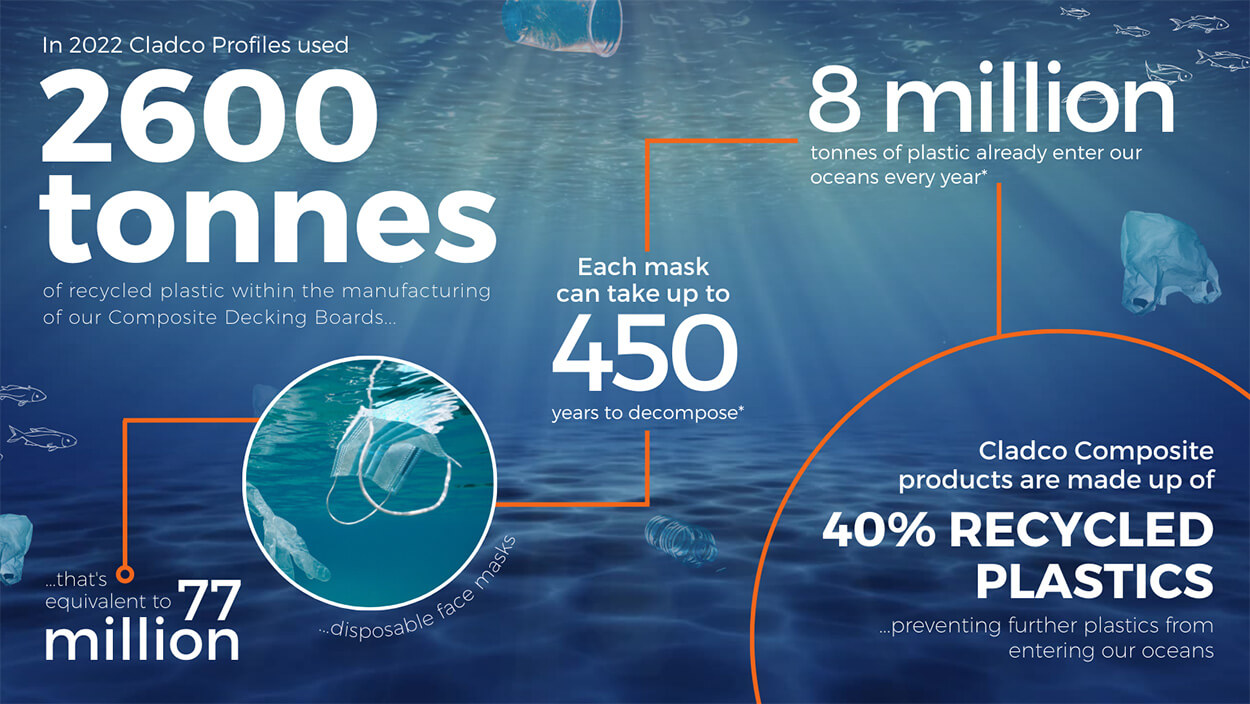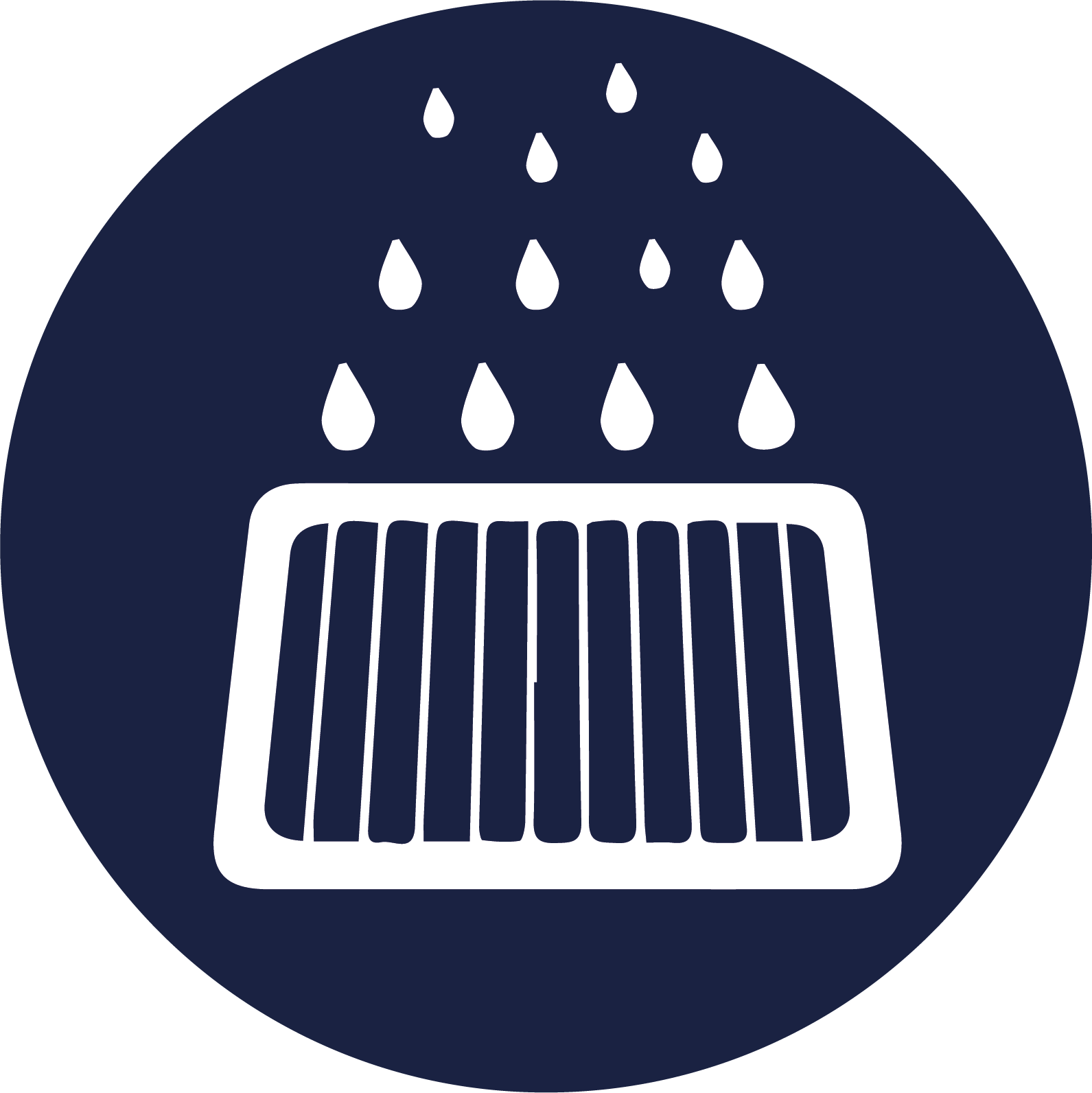 In 2020 the amount of Cladco Decking® sold saved 4686 tonnes of wood and prevented 3129 tonnes of plastic from entering the world's oceans. Combined that is saving the weight of almost 8000 tonnes of recycled materials!
While we ensure all waste is disposed of sustainably and responsibly, we reduce the number of materials we waste by becoming a 90% paper-free office and not printing off excess amounts of paper. As well as having motion sensor lights in areas of low traffic.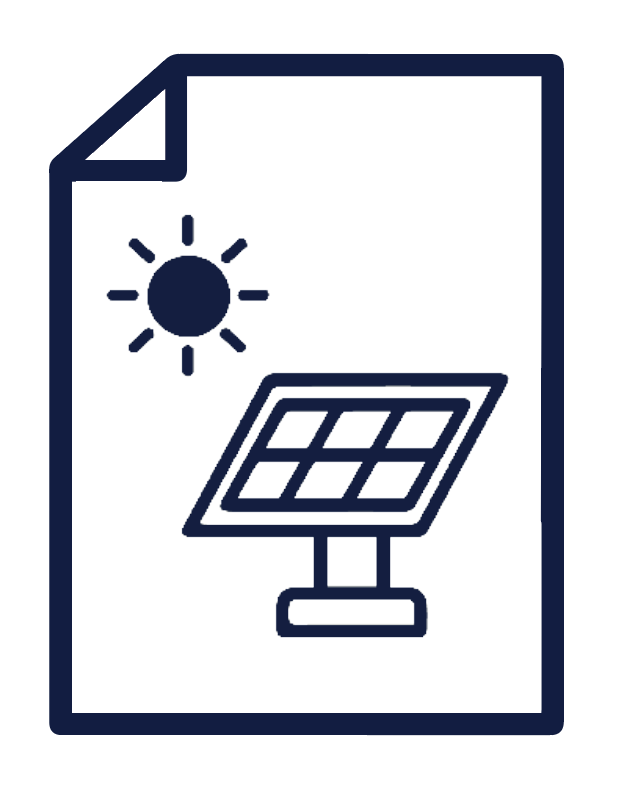 OPERATING THE UK'S LEADING COMPOSITE DECKING SUPPLIER USING ONLY SOLAR POWER
Cladco Profiles is based from two large sites in Okehampton, and both sites are powered purely by Solar Panels, with five sets of three solar panels on the roof.

As well as generating enough power to supply the national grid, helping keep homes around Devon switched on with sustainable energy.
As a company based in rural Devon, we are lucky enough to be surrounded by the stunning beaches, fields, and the dramatic landscape of Dartmoor. Being based in
Okehampton, we have changed 50% of our company vehicles to be electric, striving to be as environmentally friendly as possible.

• We have a range of electric forklifts, all powered by our solar panels.
• We have multiple electric company cars, which are charged using our solar panels.
• All our lorries, trucks and vans are ***Euro 6 Complaint meaning they are suitable for all
auto emission sones.
• We also encourage all our drivers not to leave their vehicles idling, helping to reduce the
number of emissions going into the atmosphere.
HOW CLADCO WAS AWARDED ISO14001 – ONE OF THE MOST SIGNIFICANT ACCREDITATIONS IN THE ENVIRONMENTAL SECTOR.
In November 2019, we were rewarded with the ISO14001 certificate, certifying
that we are:

• An environmentally friendly and sustainable company.
• We are working hard to minimise our environmental footprint.
• We are helping to reduce the risk of pollution and constantly improving and adding to our environmental policies to benefit the surrounding area and the planet.
You can find out more about our ISO accreditation and what it means here.
* Information gathered from IPCC and here
** Sample Pack Boxes may need the magnets removing before being recycled – please check with your local council recycling guidelines for your local regulations
*** Euro 6 Compliant technical summary by ICCT