We often find the discussions around composite decking to be similar, it's still a new innovative product that's now easily available in the UK, the problem is… what is it? A lot of people are still unsure exactly what composite decking is, where they can get it, how to install it and so on. Hopefully, this blog will answer most of the common questions we are asked regarding Cladco Composite Decking Boards.
What is Cladco Composite Decking?
Cladco Composite Decking Boards are a mix of 40% recycled polyethylene and 60% recycled hardwood fibres. The boards are a perfect alternative to timber as they are easy to install, low maintenance, available in 8 colours and are a cheaper option than our competitors. The composite decking boards have an anti-UV agent which helps the boards to resist colour fade, however, some natural fading will occur over time but no more than to give an attractive weathered look. The decking boards come in either Hollow or Solid Core construction meaning you can use the hollow for light domestic use or the solid for heavier use or commercial areas. We are sure you will love one of the 8 colours we have available, visit our Product Page for more information.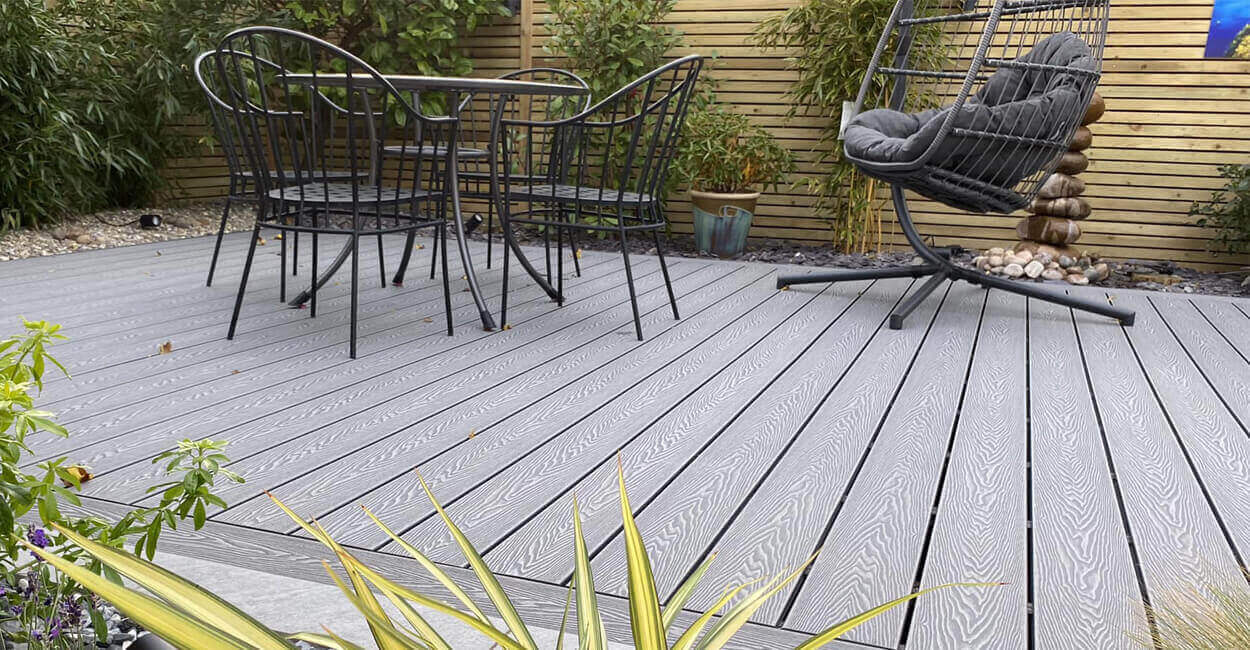 How to install Cladco Composite Decking Boards?
This is a question we are regularly asked, unlike timber decking, Composite Decking must be installed using Cladco T Clips. Cladco composite decking boards are a mix of 40% recycled polyethylene and 60% recycled hardwood fibres, this means they are still a part natural product. Because of the natural fibres, these boards will expand and contract naturally with varying weather conditions. It's therefore vital that when installing Cladco Composite Decking boards you allow the natural movement of the boards to take place to allow the expansion and contraction. Our handy T Clips are easy to install and sit between the boards meaning they are hidden below the board line making sure you don't see them at the surface. We offer a handy installation guide for full instructions on how to install the decking boards Here.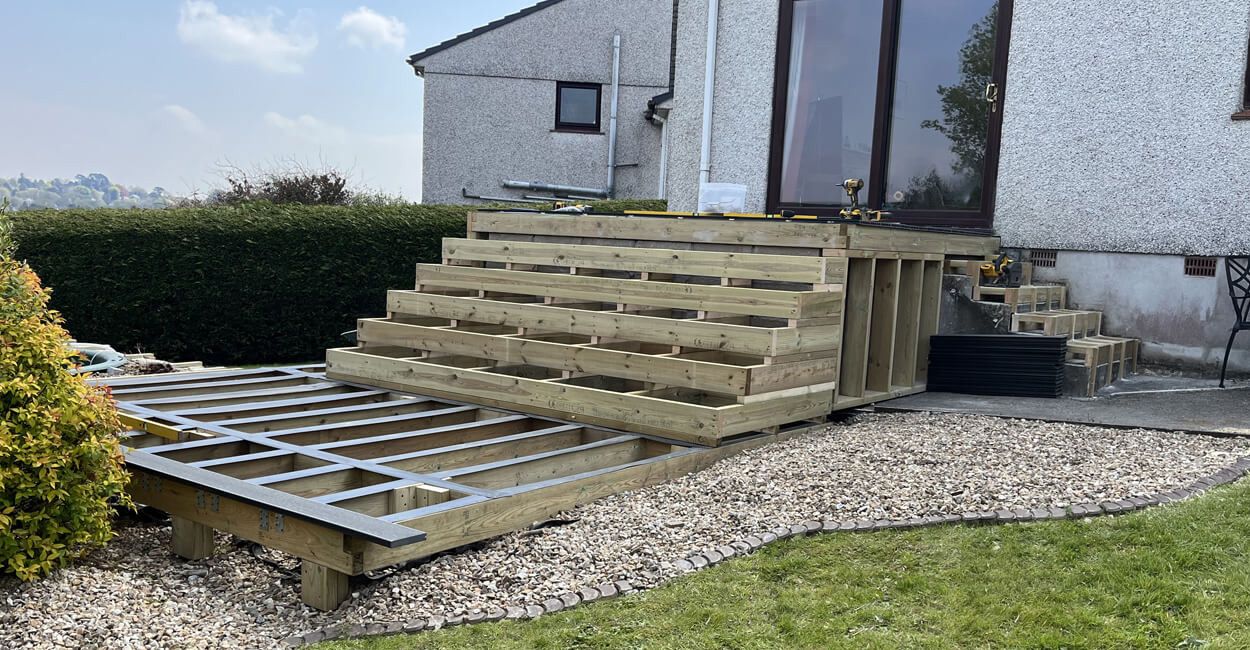 Is composite decking slippery?
Cladco Original Composite Decking is low slip when installed narrow groove side up, this provides a robust gripped side when compared to timber decking. You can also install this across the natural walking direction to increase the anti-slip properties. If you choose to install the composite decking boards on the reverse (smooth or wide groove side) then the boards are likely to be slippery especially when wet.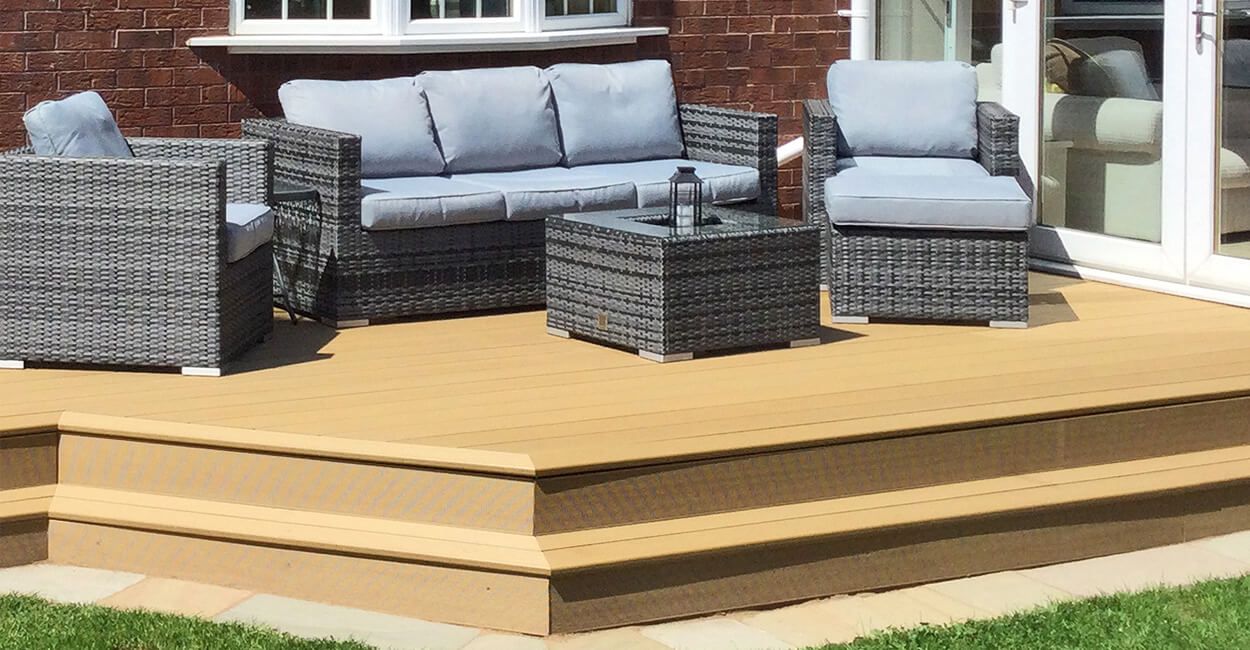 Does composite decking get hot?
Cladco Composite Decking is a part natural product which means just like timber decking this will absorb some heat. Most of the time Cladco Composite Decking will feel a natural warmth like any material would in the sun. On a hot day, the charcoal decking is likely to become very hot due to the dark colour absorbing the heat.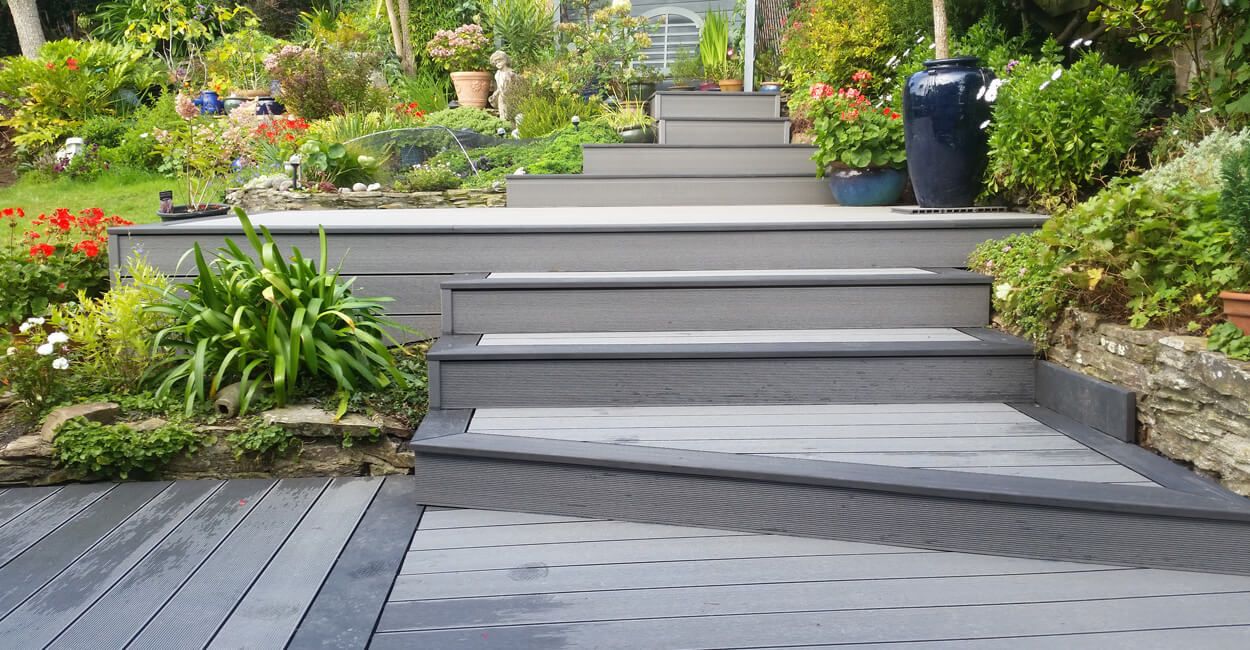 Can composite decking be painted?
We have recently created a test on whether you can paint Composite Decking, please see our blog post Here.
Can composite decking be installed onto grass?
Composite Decking cannot be laid straight onto grass, it needs a solid support system underneath in the form of either a concrete base with Composite Joists or a Solid Timber Frame. For more information on installing our composite decking please see our Installation Guide.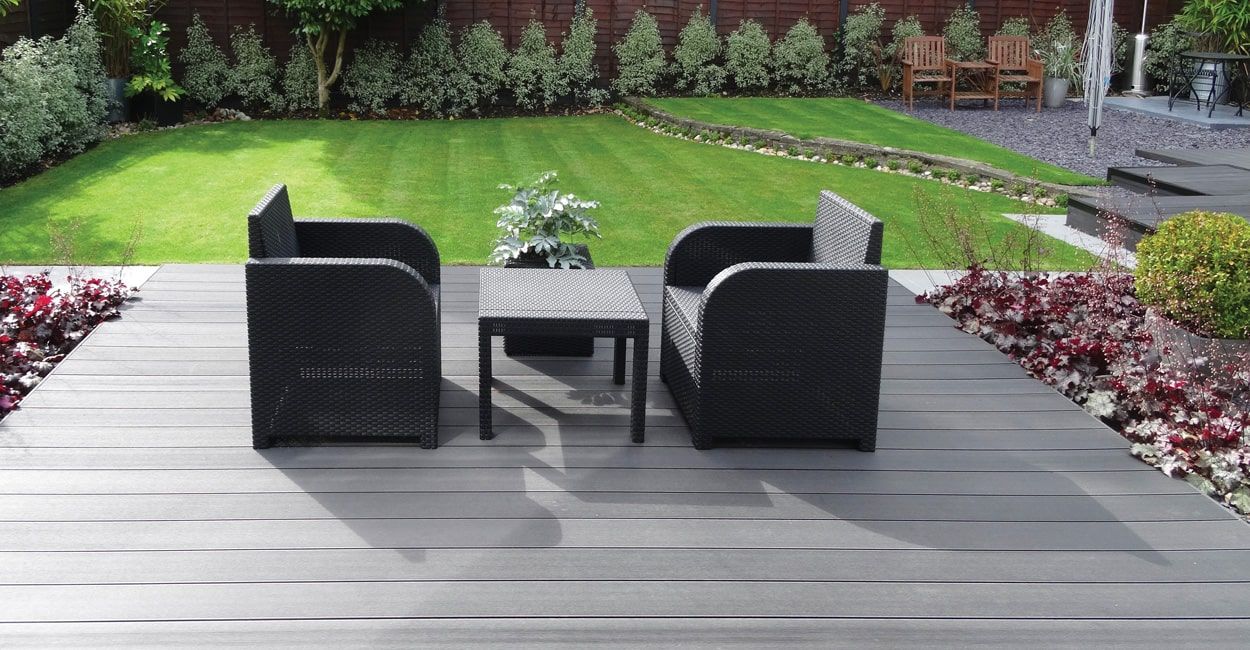 Where to buy composite decking near me?
Here at Cladco Profiles, we can Deliver all over the UK. We also offer free Sample Packs so you can see the physical items. We hope this blog has helped answer some of your questions, for more frequently asked questions please visit our FAQ section. For more information on our decking products please visit our website.