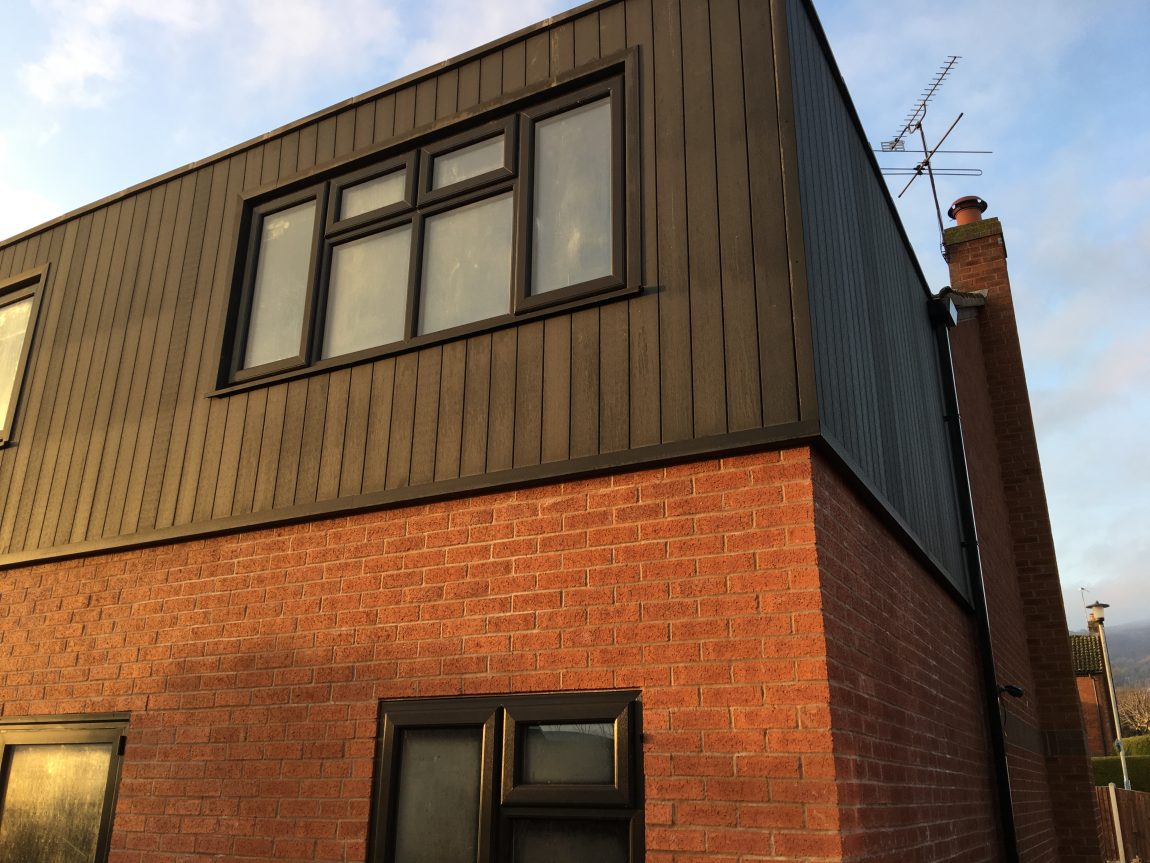 Jim Alcock & his team have recently completed this two-story extension in Hayslan Avenue using Cladco Composite Wall Cladding in Black Charcoal colour. The boards were fitted on to the top part of the new extension giving a dramatic contrast against the brick section below.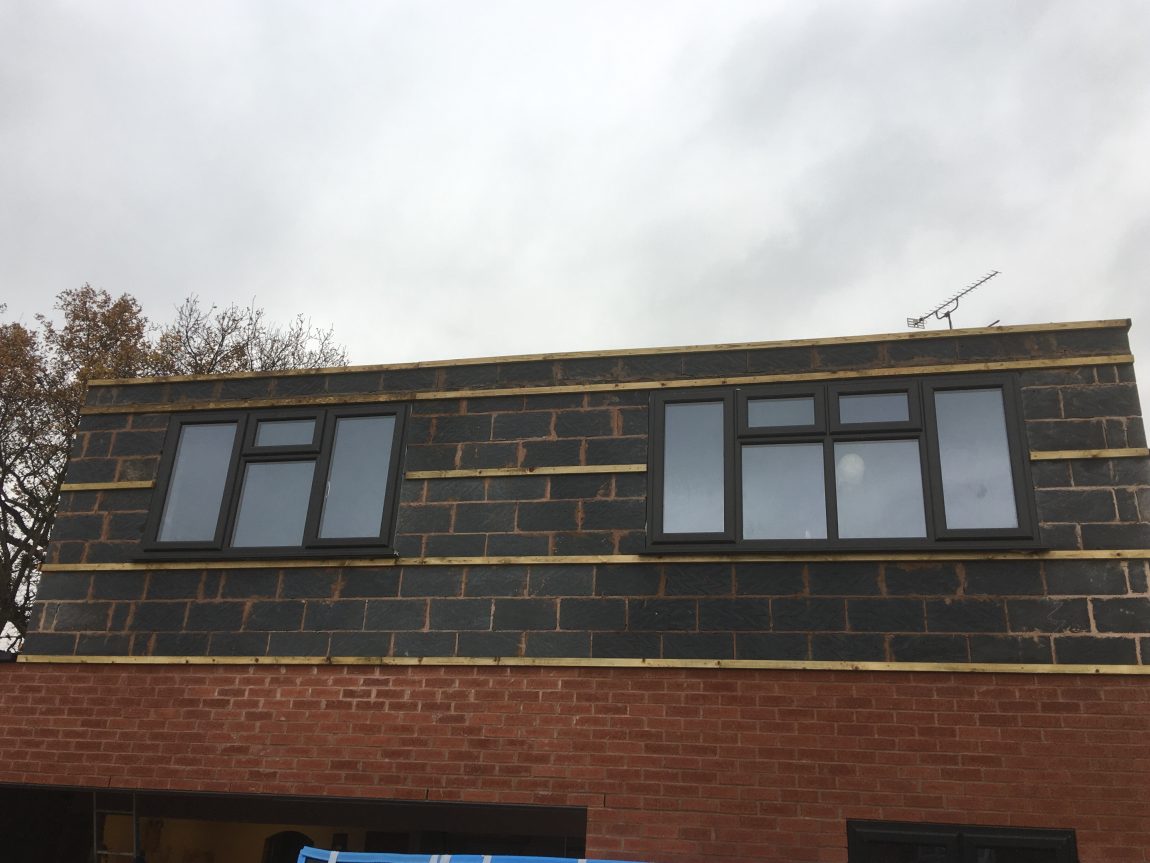 Jim and his team decided to fit the Cladco Composite Wall Cladding vertically rather than the traditional horizontal way. Jim and his team screwed the tannelised battens horizontally at 500 mm spacing. Each piece of Cladco Composite Wall Cladding was screwed in the tongue and the cladding tapped into place.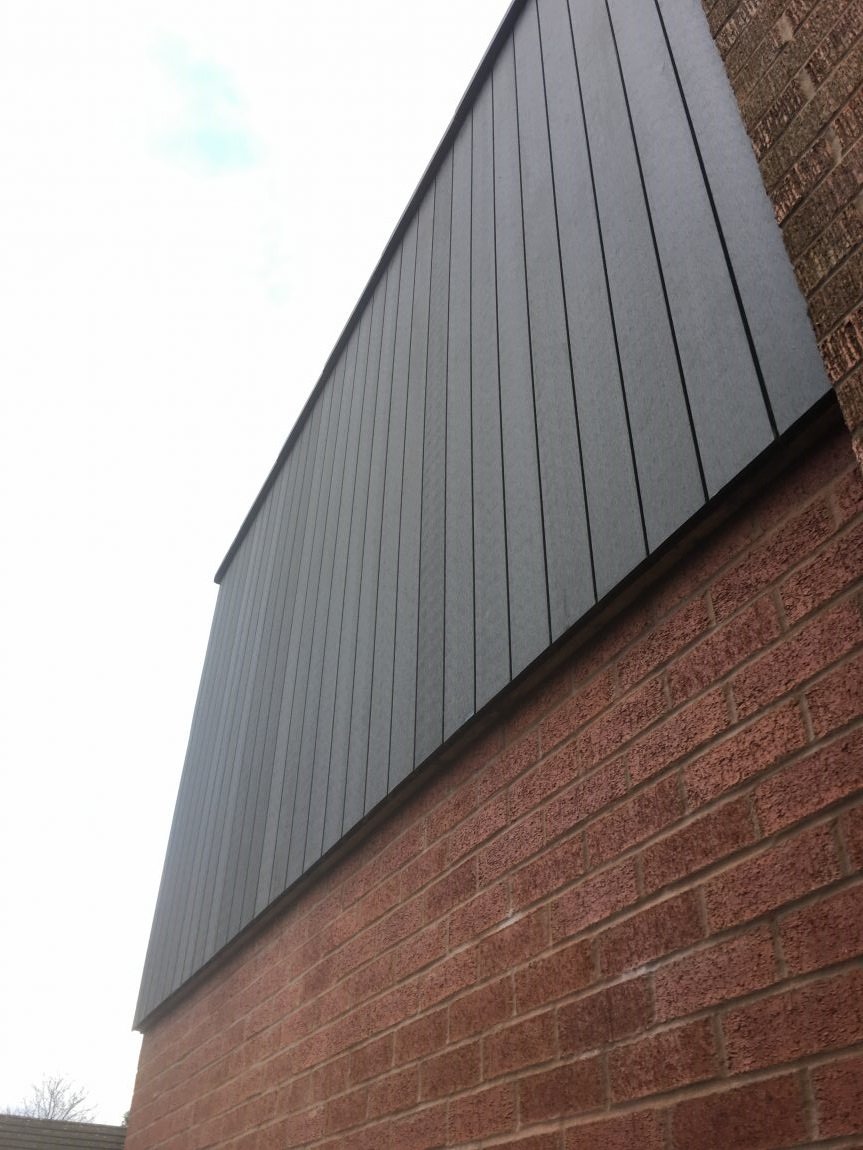 The vertical cladding gives smooth clean lines down the building and make the extension stand out from the crowd. The black Cladco Composite Cladding was a great choice as this really brings out the red brick colour and also provides the feeling of warmth on the building.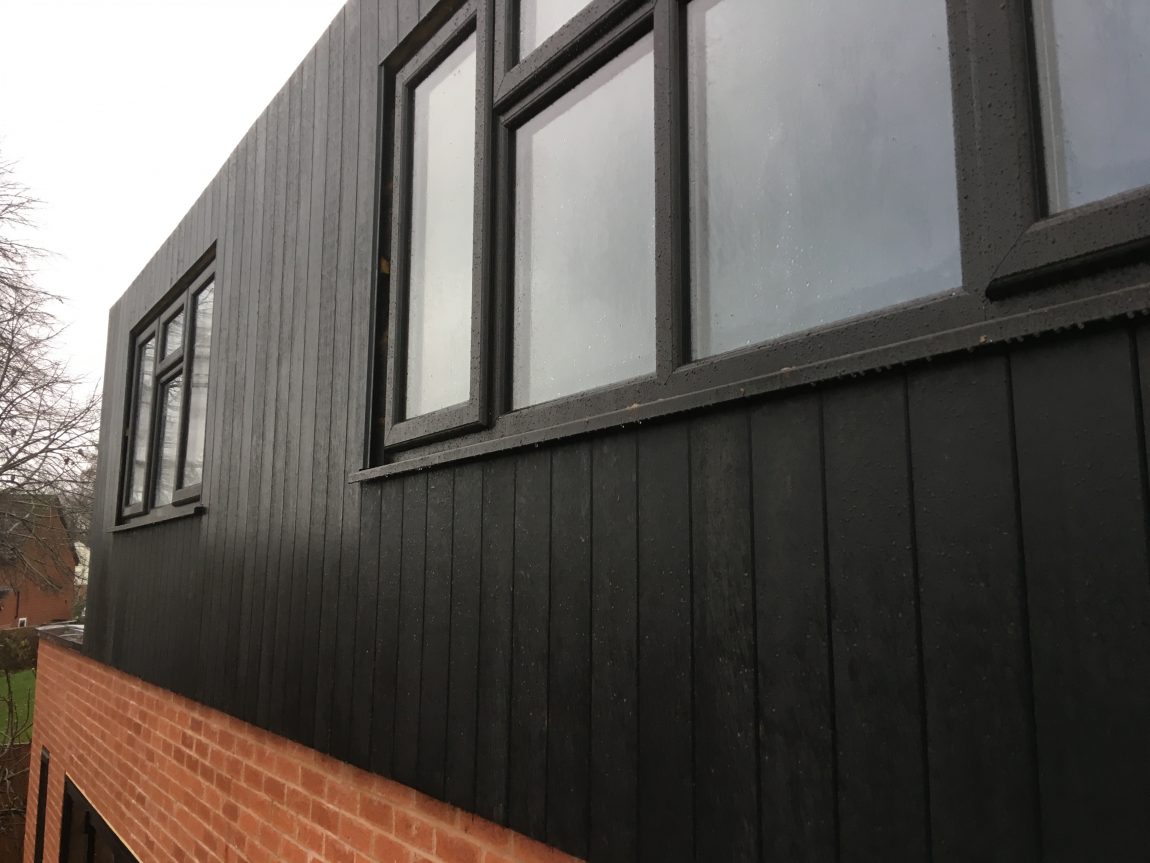 To ensure the cladding looked its best Jim Alcock and his team used corner trims around the edges or the windows and on joins. This gave a clean finish and hid any cuts.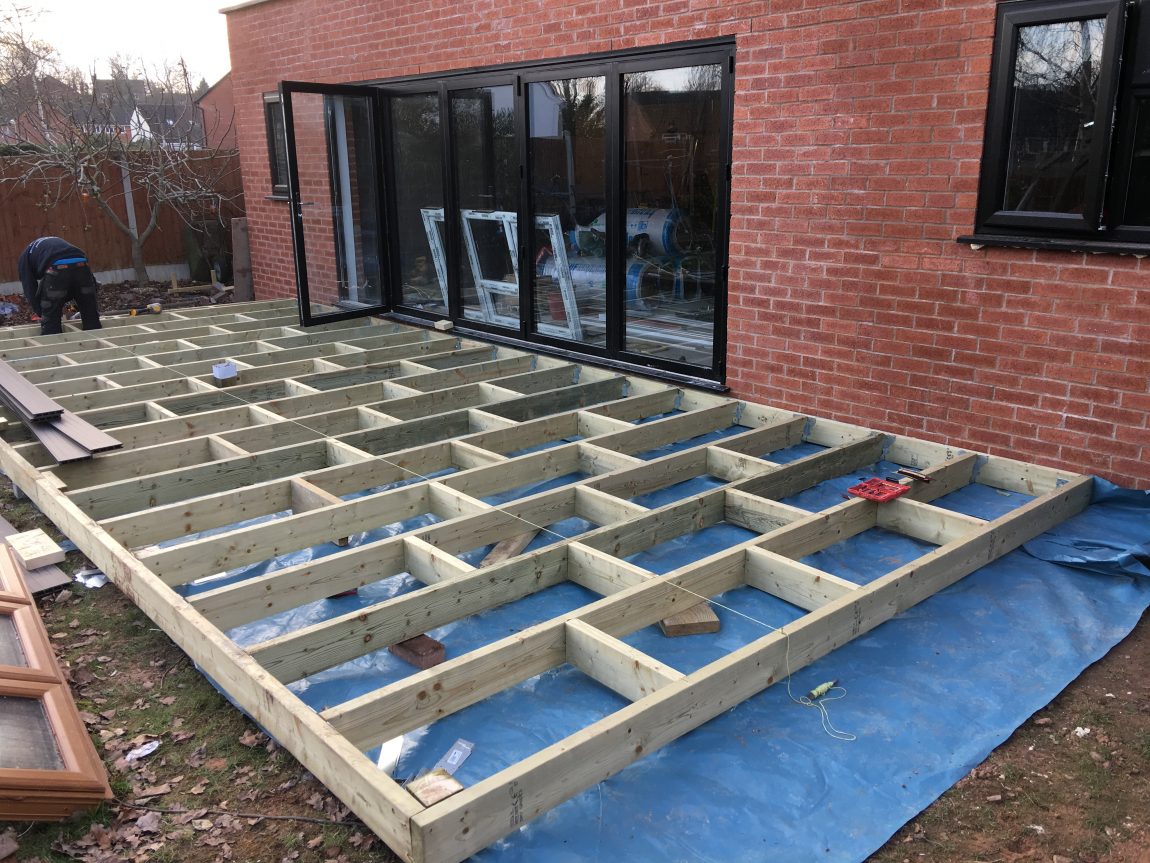 After the extension was created the client decided to extend their living space further by adding a decking area made from Cladco Composite Decking Boards in Hollow Black/Charcoal. By using the same colour as the wall cladding they have matched them in nicely.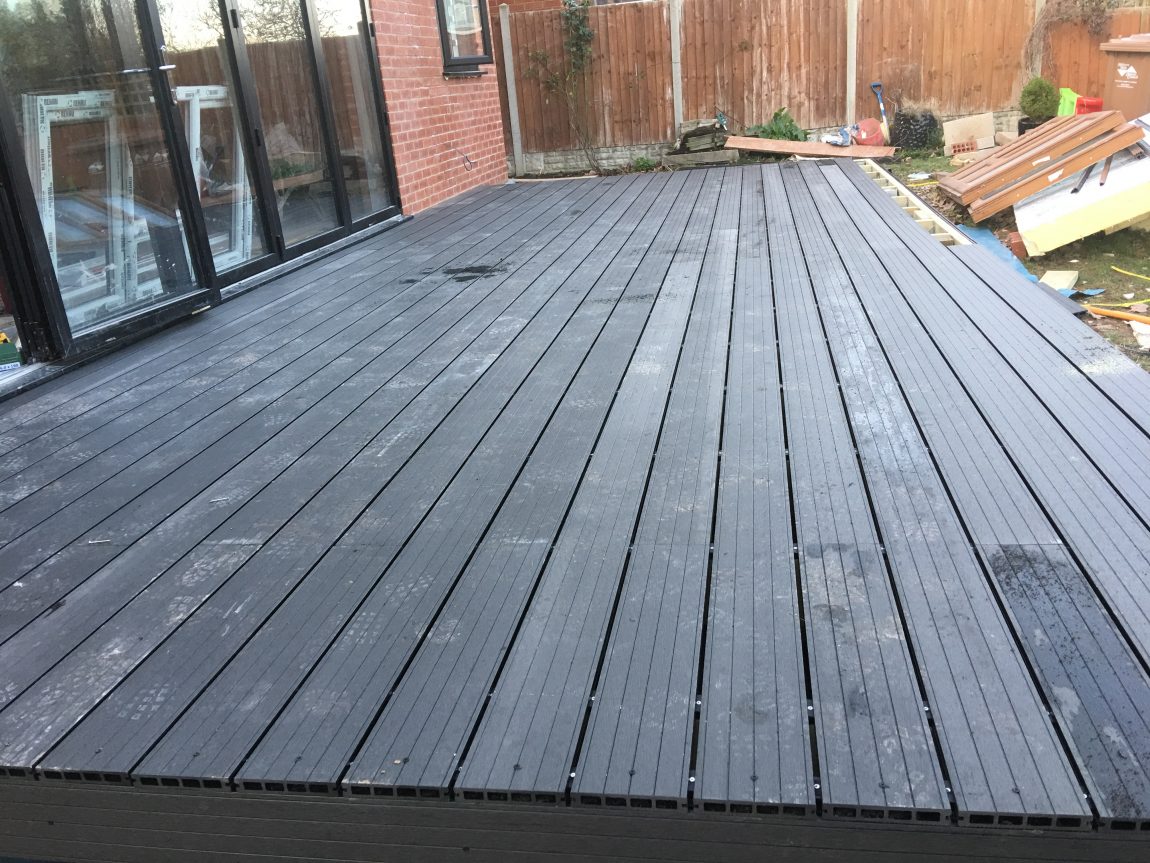 The client chose to use the Cladco Composite Decking Boards on the reverse wide side up, we always recommend using the boards small groove side up to increase anti slip properties.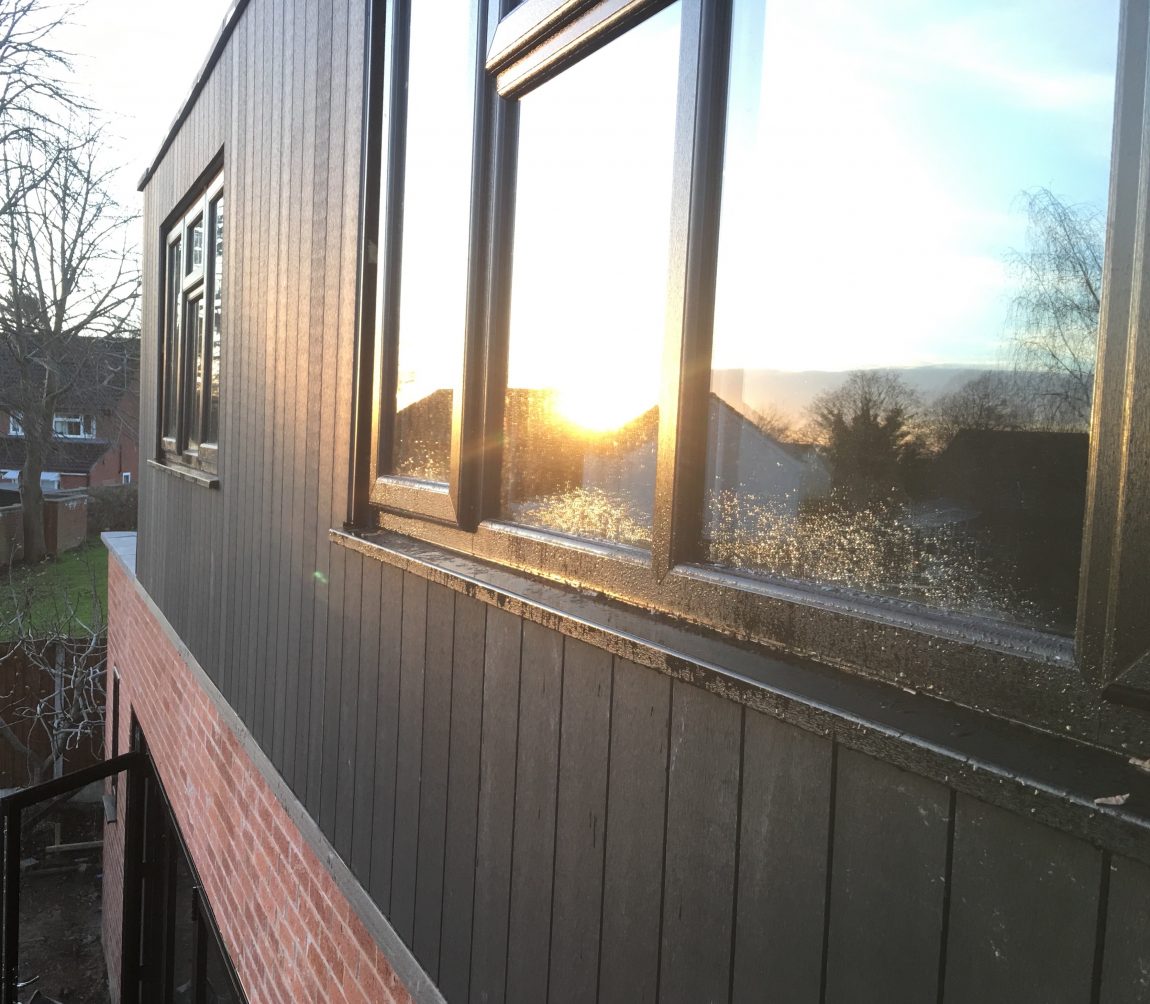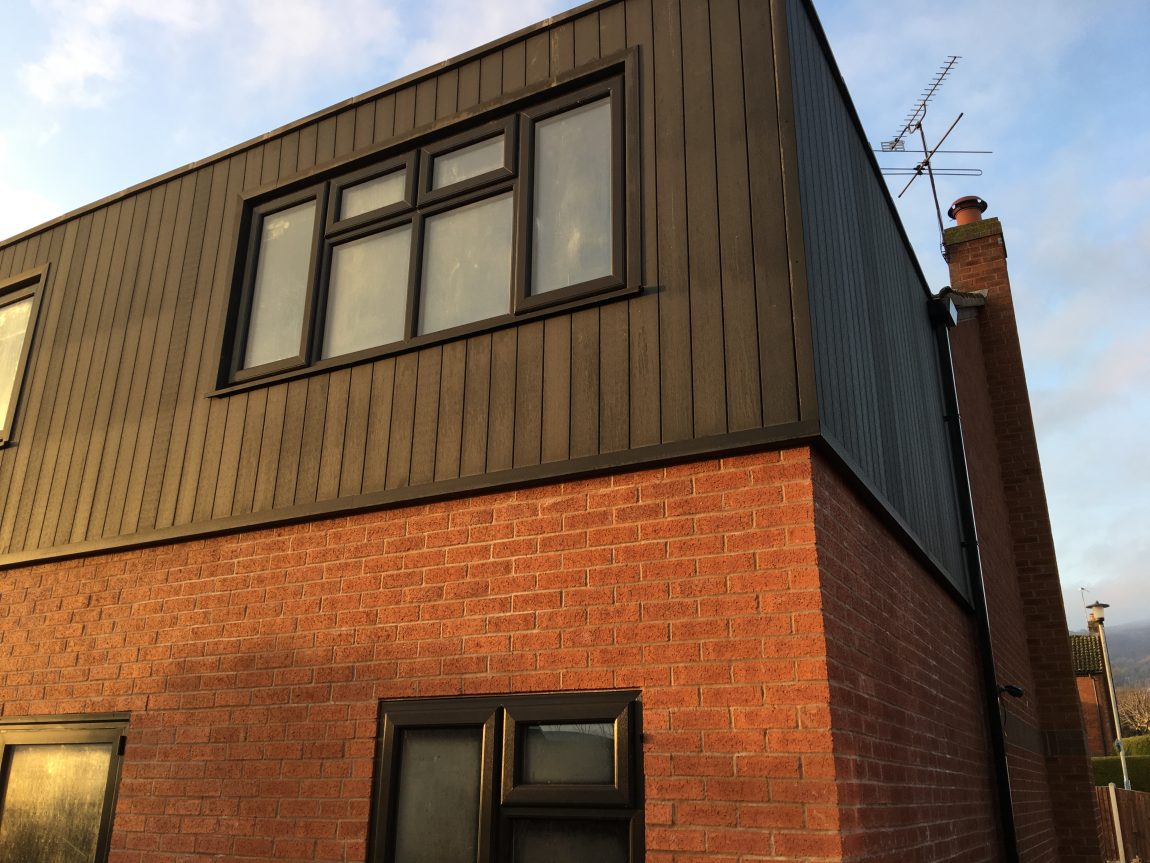 Now finished, the client has a wonderful extension and decking area thanks to Jim and his team. The Cladco Composite Wall Cladding is a cost-effective exterior covering which is perfect in modern or older properties.
For more information on our wall cladding please visit our website.
*Images copyright to Cladco Profiles, provided by Jim Alcock Property Renovation & Development.