It's a question we are regularly asked, who can I get to fit my new decking? As I'm sure you are aware all builders, contractors, gardeners and landscape designers can vary tremendously. Dependant on the type of job required you need to ensure you list the correct professional. That being said Cladco Composite Decking is easy and simple to fit yourself, if you want to have a go and not sure where to start take a look at our installation guide which will give you all the help you need to get started.
For those with complex or intricate designs you may wish to seek a professional.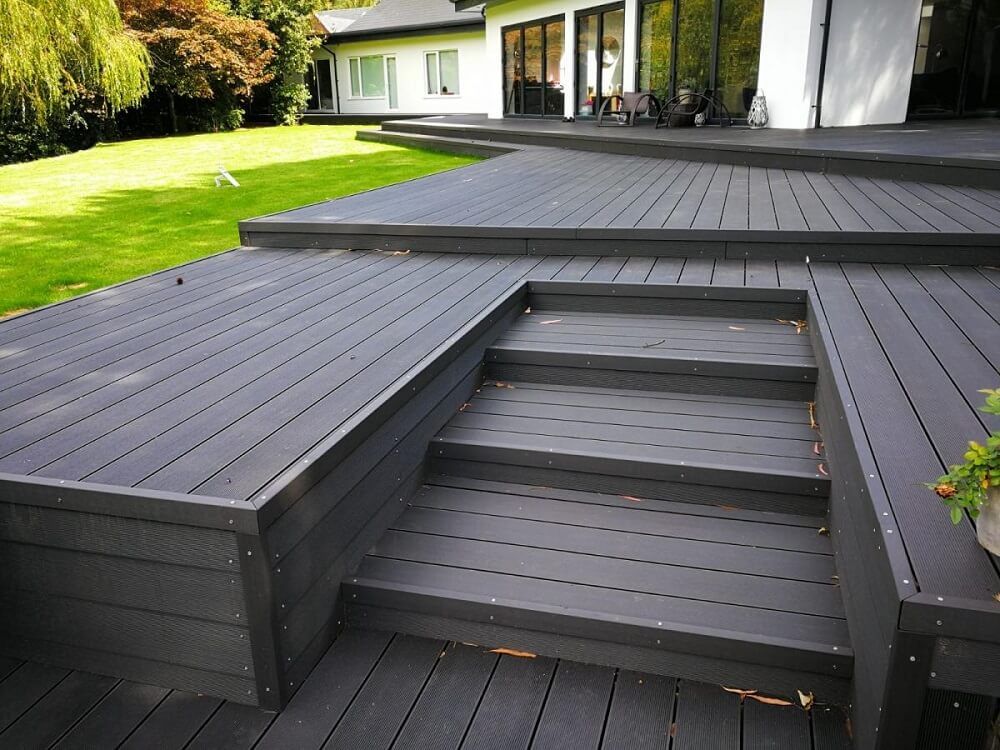 When deciding what professional to use its important to think about your design. What will the decking be used for? What's going around it? Do I need it to support heavy loads? etc. All these questions need to be thought of before seeking a professional.
Most professionals can advise you on the chosen design, a good professional will go above and beyond and suggest complimenting plants, borders and furniture which may make the decking look even better.
The best way to get started is to establish what you need? A carpenter? Gardener? Builder? Almost all builders are competent to fit decking as are carpenters but landscape designers, gardeners etc all have varied skills so it's best to check that out before proceeding too far down the line.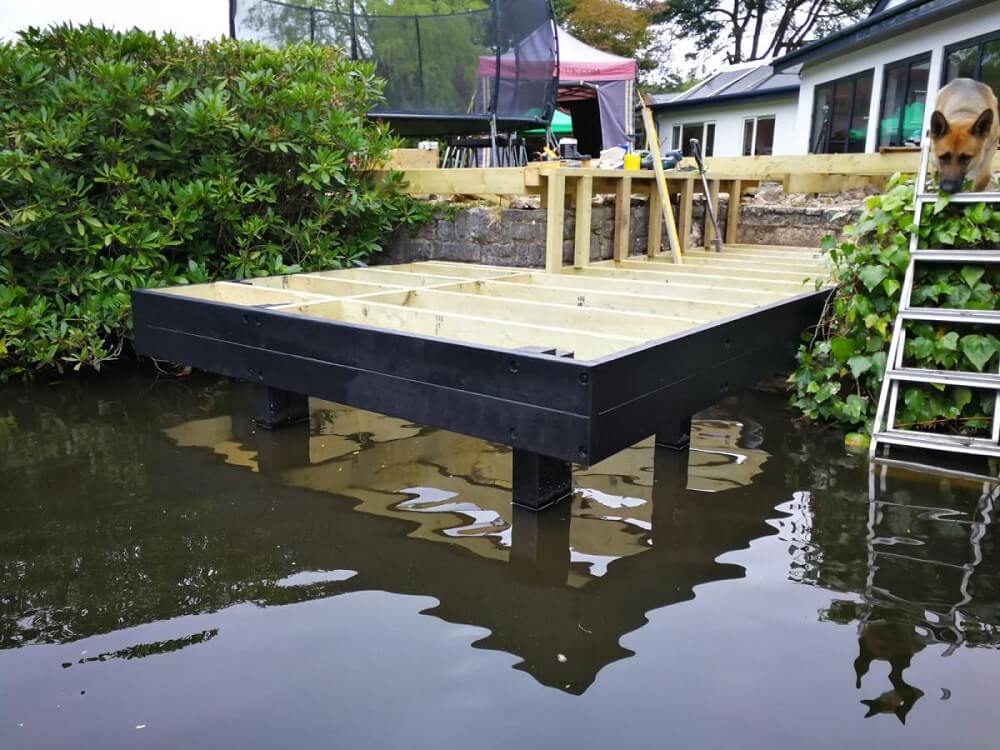 Carpenters usually construct, erect, install, and repair structures and fixtures made from wood, composite and other materials. Carpenters are involved in many different kinds of construction, from the building of houses and bridges to the installation of kitchens and cabinets.
Professional gardeners are usually responsible for all aspects of plant care for annuals, perennials, trees and shrubs. You may find a competent gardener who can fit composite decking but most gardeners will only work with plants.
Builders oversee, coordinate and work on the construction or repair of homes and other buildings. ... Builders usually work with all types of material and are usually capable of working with composite decking but it's always best to check first of all.
A landscape gardener's job involves two main stages: briefing and design. If you have a project which needs not only the composite decking thinking of but the entire garden this may be the route for you. Fencing, patios, garden pond installations, decking and turfing are just a few of the projects that fall under the umbrella term "landscape gardening".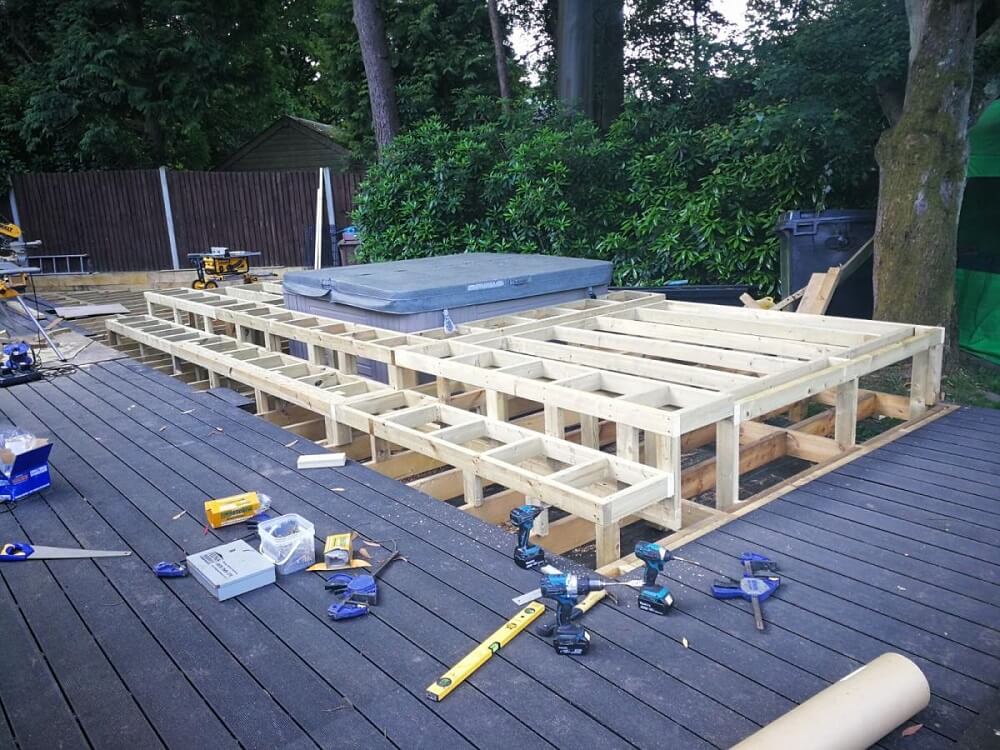 Secondly ask around asking your friends, neighbours work colleagues etc is a great way to find someone that comes recommended. If you can find someone who has fitted composite decking before not only will you know whether they are suitable you may also be able to pop round and take a look at their handy work in person.
The next step is to check out their website, most companies have a website now with galleries of their work, customer testimonials, contact information and so on. You can send an email to initially get to know the company but the best bet is to pick up the phone, try to speak to someone as this can be the best and quickest way to get the information you need.
Once you've spoken on the phone it's important to establish when they can fit the job in, you don't want to get your heart set on someone fitting the composite decking and then find out they aren't available for 12 months..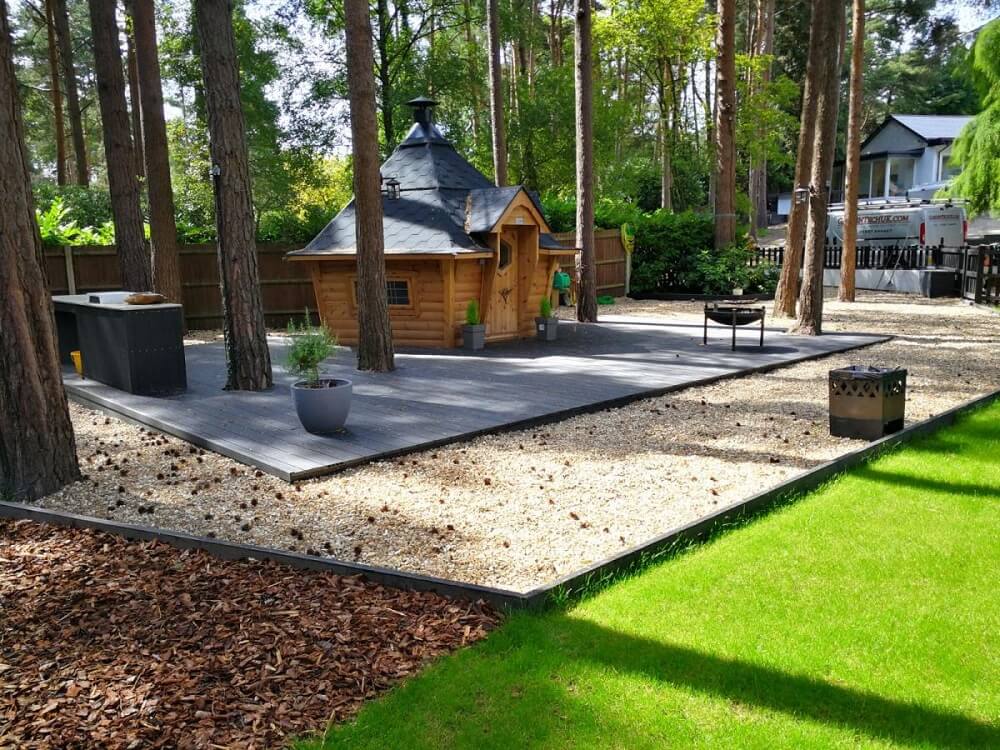 Next ask lots of questions, don't be afraid to ask even the seemingly most simple ones such as; Have you fitted composite decking before? Are you familiar with the product? What's the cost going to be? Are they insured? Etc.
You will want to ensure you receive a written quote before the job gets started, that way there are no nasty surprises at the end.
Once you have established the company or person you wish to fit the decking, done your online research, received a quote and estimated timeframe it's then time to order the decking. Ensure you work with your chosen installer to make sure you both agree on the required amounts of Cladco Composite Decking.
Here at Cladco Profiles we cannot recommend a particular person or company to install our decking products. We have however received many images from happy customers who have had their decking fitted by companies, check out our gallery to see those companies work in images.
Always ensure you do your research on the company to ensure they are who they say they are.