As the UK's leading supplier of composite decking, you may be asking why do they stock timber decking aswell? It's a good question, one we hope to answer for you. Whilst we are advocates for Composite Decking, we understand there is a need and sometimes a preference for traditional Timber Decking. Understanding and facilitating the needs of our customers we wanted to offer a timber choice but not just any timber decking that may let you down through its quality. We have stocked a premium softwood spruce timber decking which is one of the most popular styles for traditional wooden decking and supplied this as a chunky 35mm thick wooden board.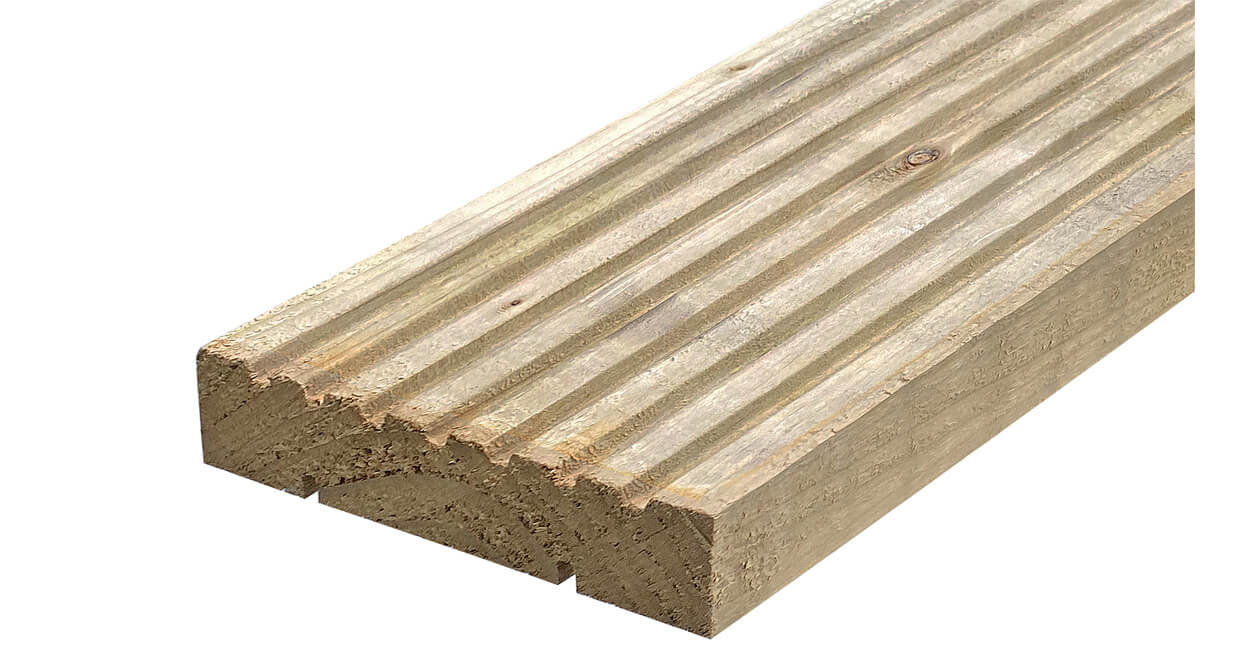 Cladco Timber Decking is kiln-dried for increased stability and water resistance meaning it will give long lasting satisfaction from the elements and provide a traditional looking wooden deck with high end quality and stability.
The thickness of Cladco timber decking is much more than standard wood decking on the market, Cladco timber decking is 35mm thick compared to most standard wooden decks at 25mm thick. This increase in material means it's much stronger and longer lasting than others on the market.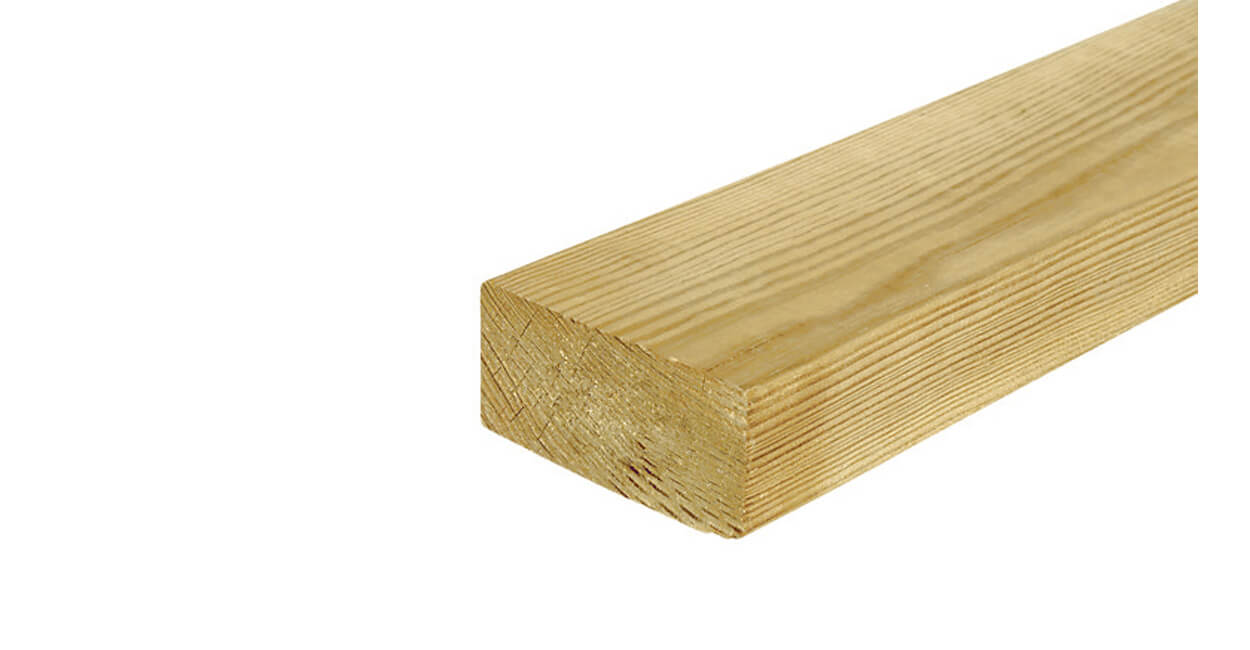 Whilst composite might be an option for some thanks to its low maintenance and colour options, timber is still often the preferred choice when a traditional wooden decked area is required. Cladco Timber Decking is made from softwood meaning it's easy to plane, drill and saw when it comes to installing it. It can also be easily cleaned with a pressure washer and Cladco Decking Cleaner.
When installing timber decking, we recommend that it's installed onto a secure solid base, if you are wanting a full wooden deck including the substructure, we now offer a range of Timber Joists and Posts meaning your whole project can be of traditional timber.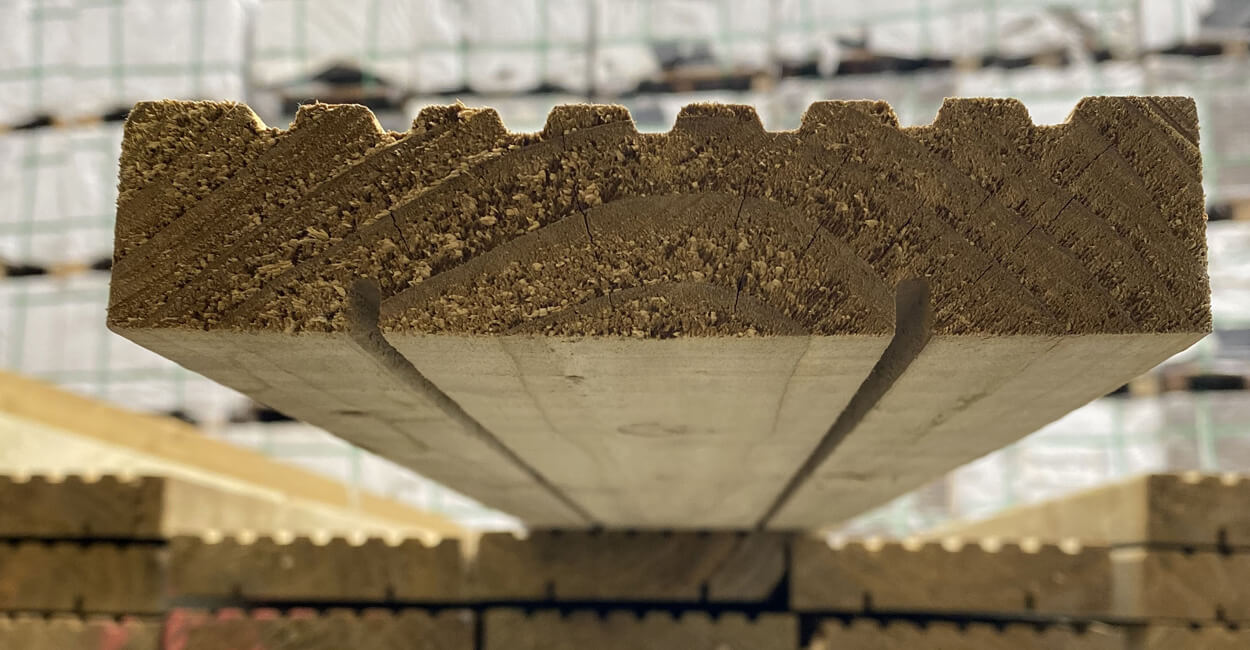 Cladco Timber Wooden Deck Boards can be easily installed using Stainless Steel Deck Screws. These stainless-steel timber deck screws easily drill through timber decking boards and ensure that they will not split accidentally. Thanks to these stainless-steel timber deck screws there is no need to pre-drill, simply screw straight into the timber decking boards.
Traditional timber decking has stood the test of time and still is a popular choice for those that want an authentic timber decking area. Cladco Timber Wooden Decking comes in lengths of 4.8m meaning it is suitable for most domestic and commercial areas. 
Have any questions or would like further information? Call our friendly sales team on 01837 659901 or visit our website.