Worcestershire Animal Rescue Shelter opens its doors to abandoned, unwanted and mistreated animals in need of urgent care. Their main aim is to give shelter, medical treatment and care, and, of course, to re-home. Worcester Animal Rescue Shelter is run by dedicated staff and volunteers wanting to ease the distress of animals that, through no fault of their own, are abandoned, unwanted or mistreated.
Jim Alcock was asked to carry out the 140m² extension required by Worcestershire Animal Rescue Shelter, he was chosen not only for his fantastic work and experience but also for being an animal lover and compulsive cat rescuer.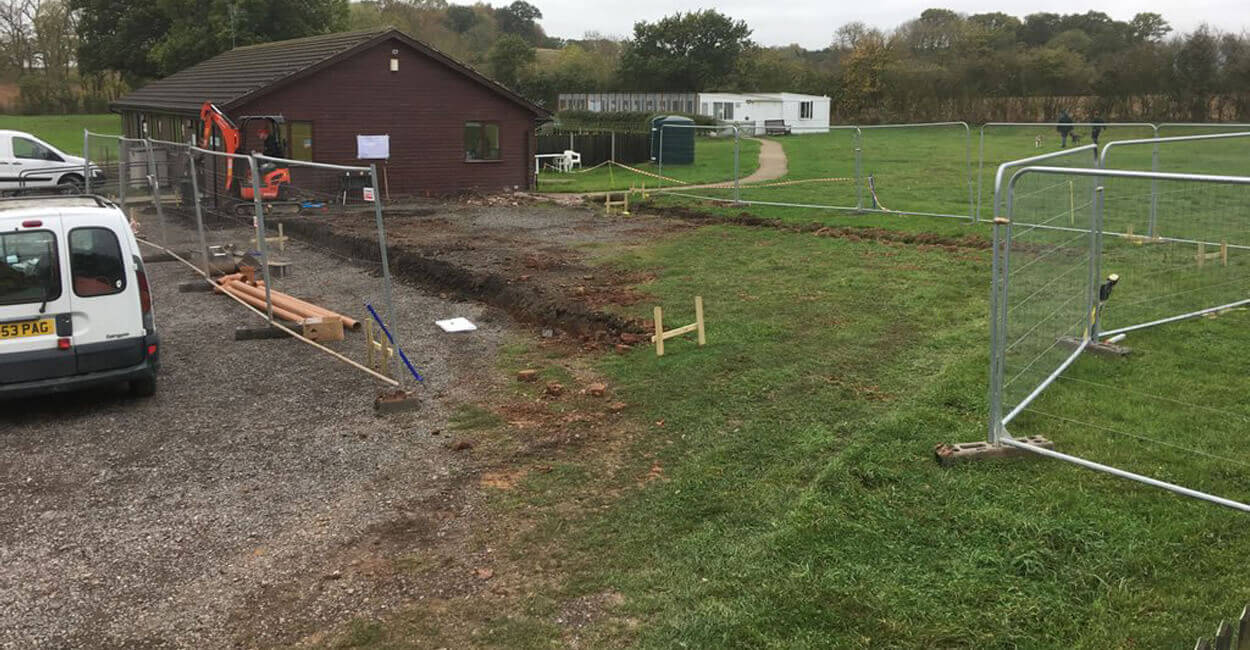 Worcestershire Animal Rescue Centre's extension was to be built onto an existing wooden frame building which was clad in softwood tongue and groove. Jim Alcock suggested the use of Cladco Composite Wall Cladding which would mean no more ongoing maintenance and care. This would enable the Rescue Centre to save time and money and use that time more productively with the rescue animals.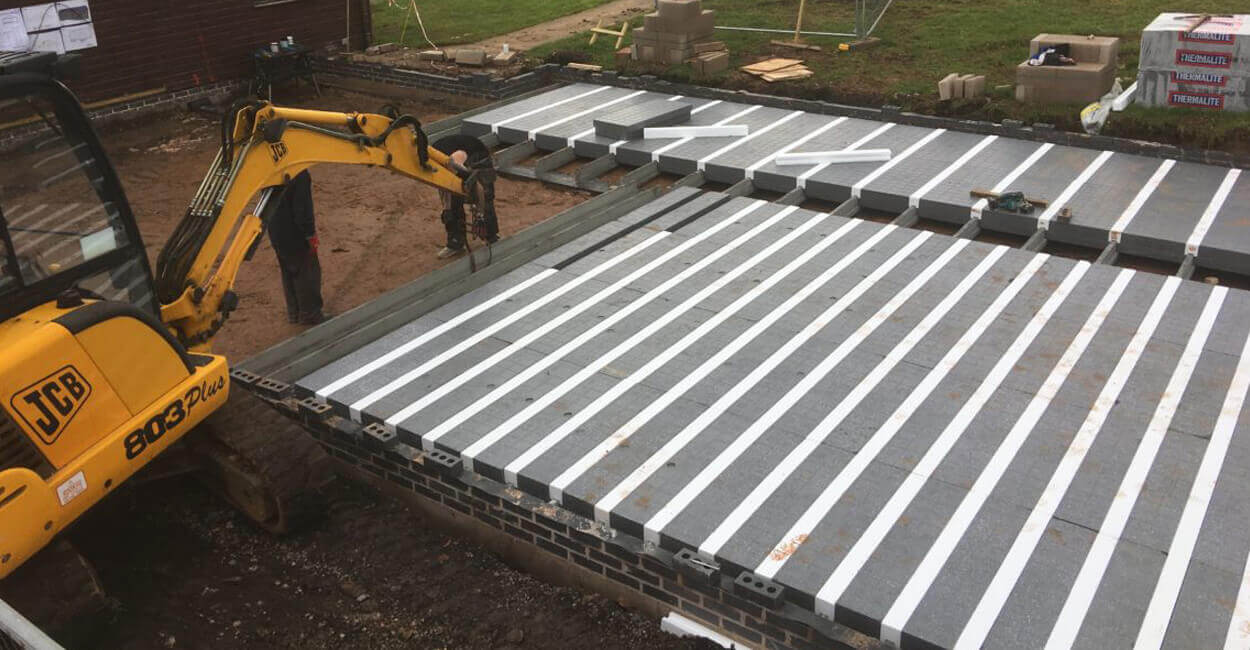 Jim Alcock and his team were quick to begin the work knowing it was desperately needed by the Rescue Centre.
From concept to completion, every step of this project was handled by Jim Alcock and his experienced team of builders and local professionals.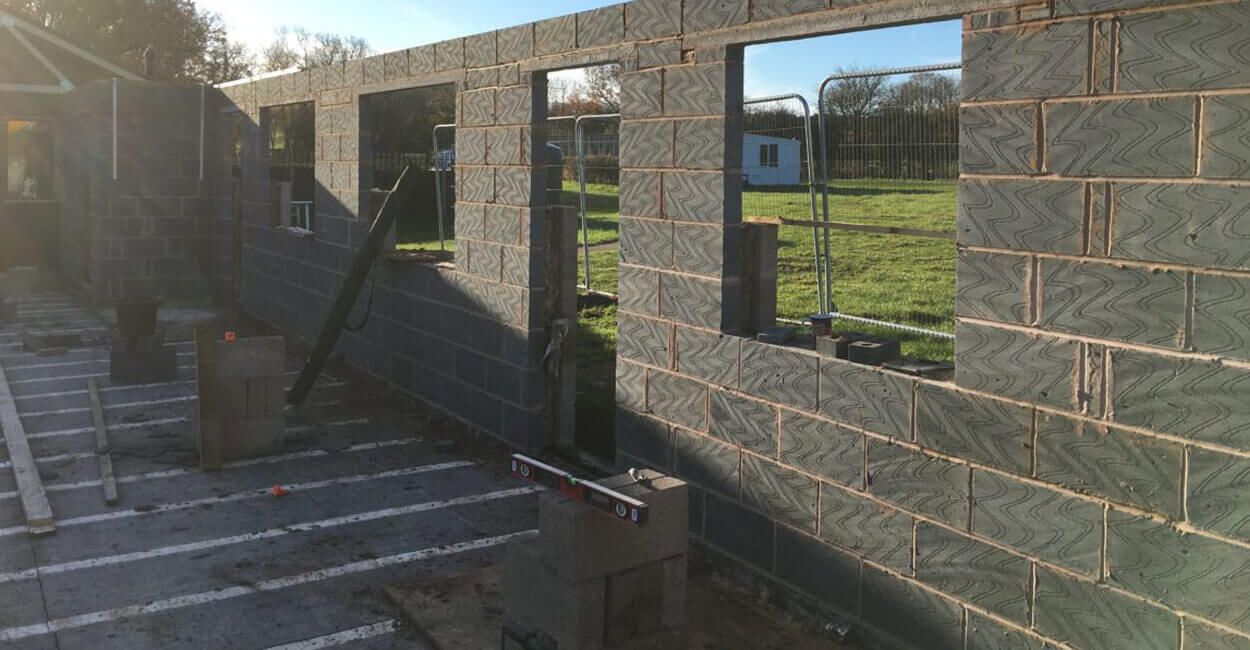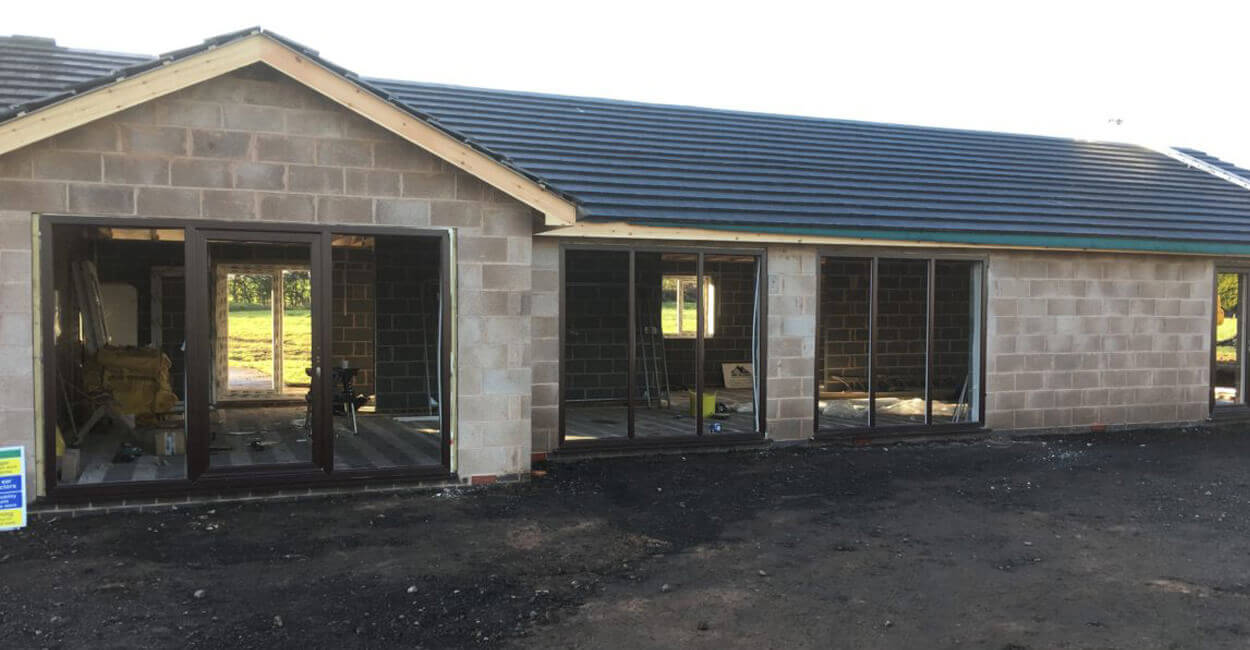 Worcestershire Animal Rescue is an enclosed site, which has beautiful views of the Malvern Hills, and is set up with kennels for up to twenty-six dogs and a cattery containing twelve pens. The staff and their team of enthusiastic volunteers ensure that all the dogs and cats are given individual attention with plenty of exercise and training as well as love and affection.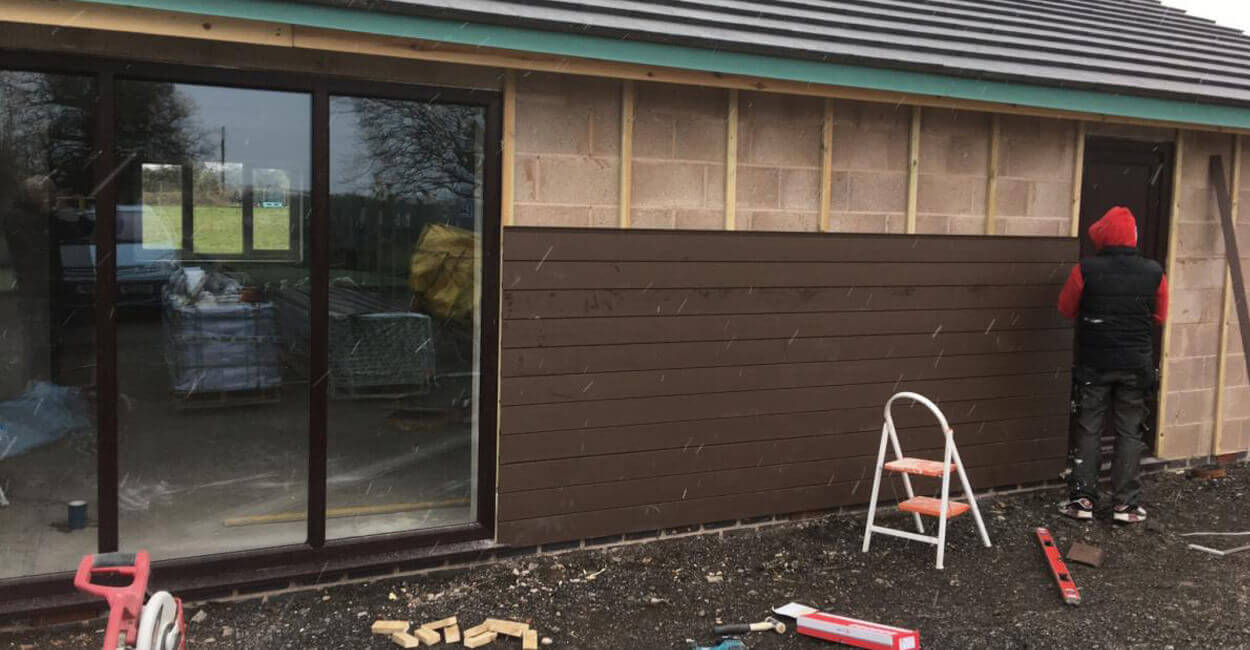 Once the Blockwork, Windows, Roof and insulation was installed it was time for Jim and his team to fit the Cladco Composite Wall Cladding. Jim Alcock and his team found the cladding really easy to fit and found it gave a contemporary look. As this is one of the first areas rescuers will see when they visit Worcestershire Animal Rescue Centre it was important the final result looked great.
Jim Alcock chose the Coffee Colour Cladco Composite Wall Cladding for use on the outside of the Rescue Centre, this gave a beautiful brown finish which complimented the existing building and surrounding areas.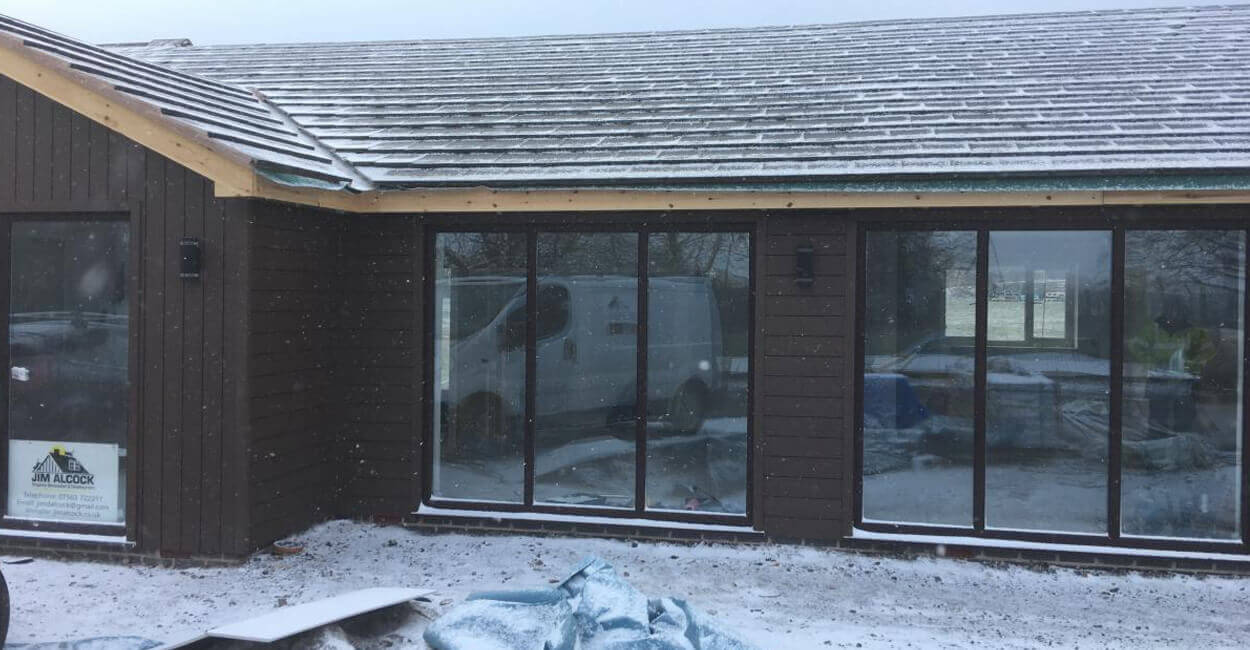 It was imperative to Jim and his team that the building was completed as quickly as possible without affecting the quality of the work, this meant they were even working in the elements such as frost and a dusting of snow.
Jim's love of animals made this project a particularly important one for him. Since the Worcestershire Animal Rescue Centre Charity was formed in 1983 they have worked tirelessly to raise their profile, provide the best care possible for their animals and continually develop their site to aid in the welfare of their animals and the work of the Charity. Having dedicated workmen such as Jim meant they can trust in the fact they will have a stunning high-end finish and something that will last them for many years to come.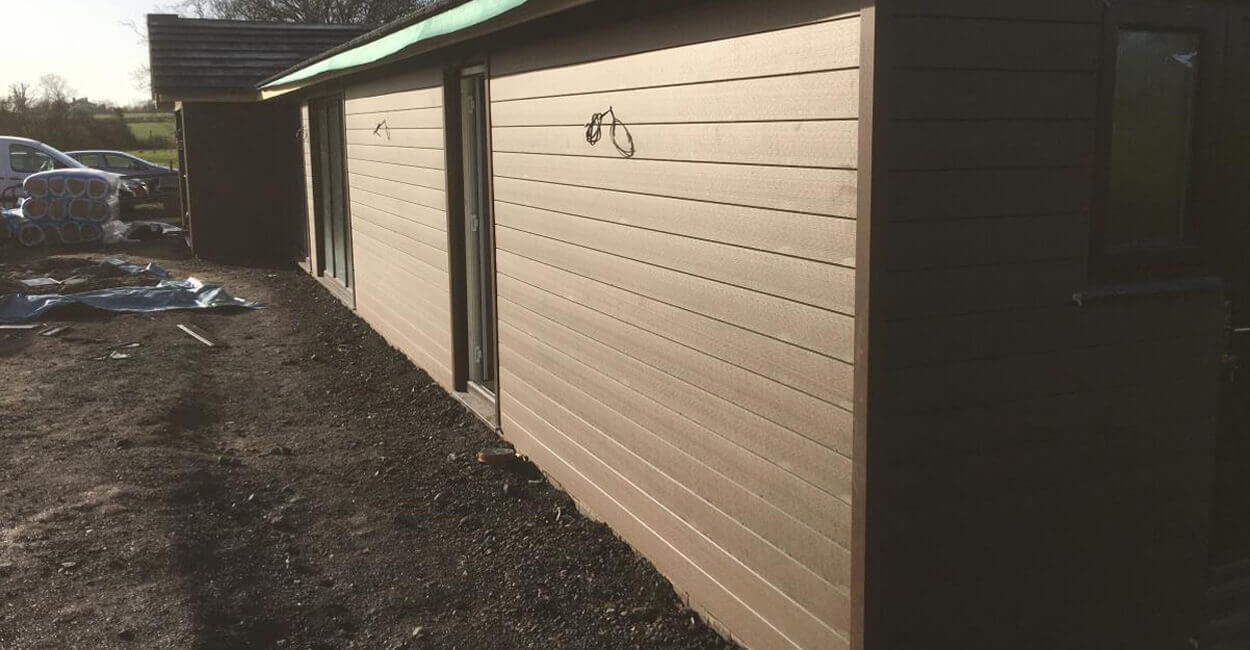 The new extension is now completed and looking fantastic on the site. Jim Alcock and his team enjoyed working on this project and hope to use Cladco Composite Wall Cladding on future projects due to its quality, ease of use and aesthetically pleasing properties.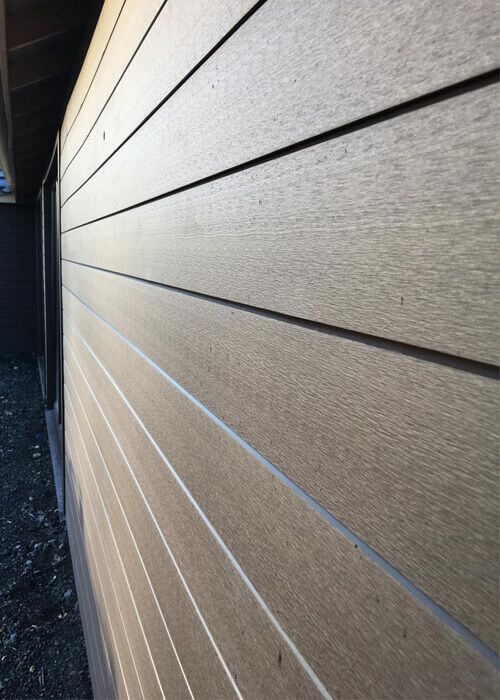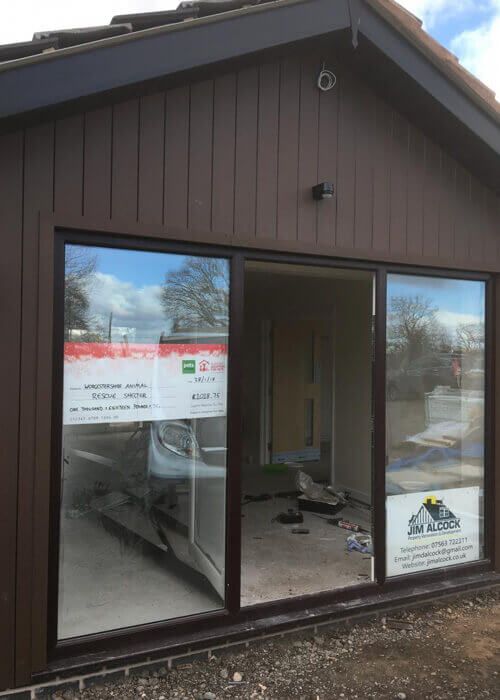 The final result of the Worcestershire Animal Rescue Centre is one Jim Alcock and his team can be very proud of. Their hard work and efforts shine through the building and have helped the Charity to grow and succeed in helping more animals in the future.
Jim Alcock is an experienced builder offering services such as residential extensions and buildings/repairs. For more information please visit their Website
There are many ways you can help Worcestershire Animal Rescue Centre, for more information on how to help please visit their Website
All images provided by Jim Alcock
Information correct as of 22.03.18