To achieve a long-lasting and attractive exterior to your home, external wall cladding has been a popular choice for many years. With a broader variety of material options available on the market today, from traditional timber cladding to composite cladding products - you may be thinking, which is the best choice of cladding material for your home?
Before making a decision, it is important to take into consideration the various key features that come into play with different cladding options - including total cost, durability, maintenance requirements and desired aesthetics. Wood cladding and composite cladding each have their own unique attributes and remain a very popular choice among most homeowners today.
In this article we compare the two, to help you make the right decision for your home's exterior walls.
Timber Cladding Materials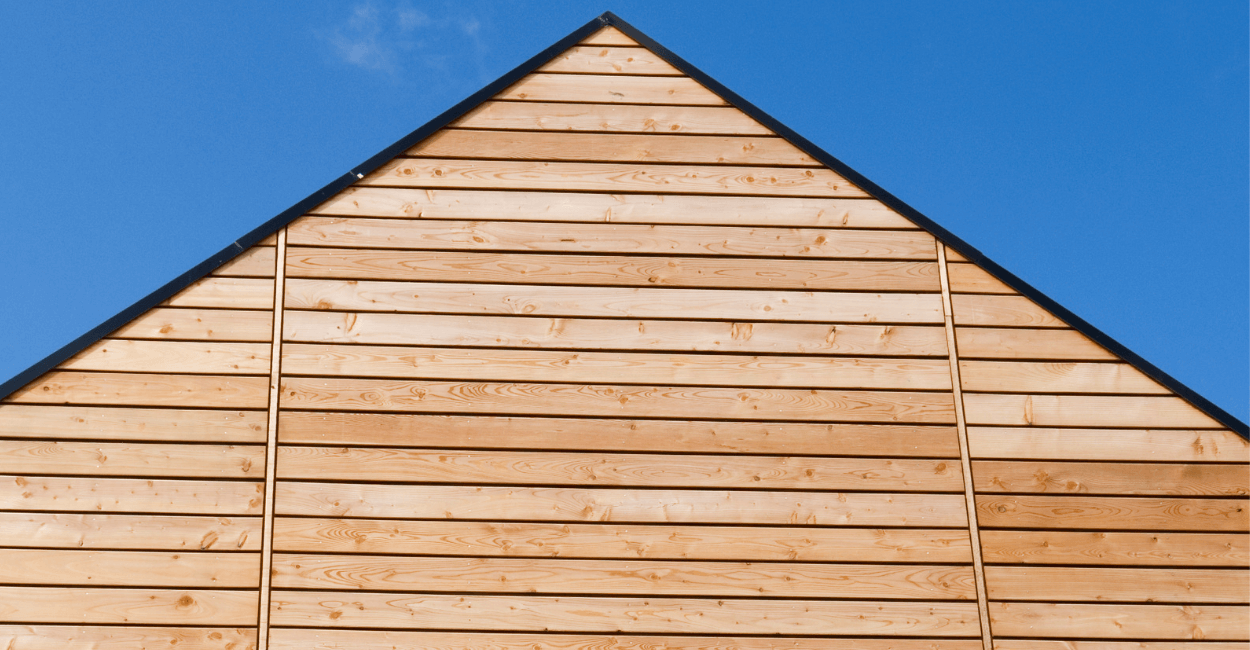 For real wooden cladding, the most suitable types of materials used are hardwood and softwood cladding, as well as pressure-treated timber - all of which contain only wood in their composition.
One of the great things about timber cladding is that each and every board is uniquely textured, with a different woodgrain look to the next - providing unique aesthetics where no two walls are the same once clad.
Composite Cladding Materials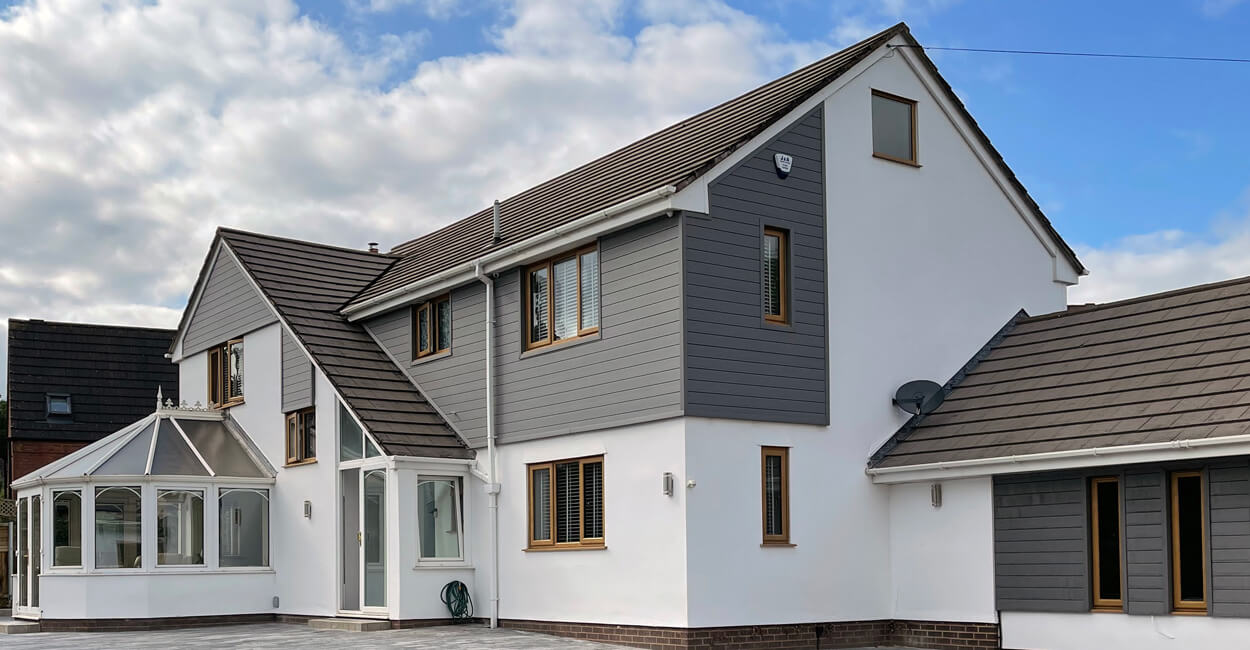 Composite Cladding Materials
The composite cladding material is made up of a combination of different materials to provide additional strength and durability when compared to hardwood cladding. Composite is a semi-synthetic cladding material, with Cladco Composite Cladding being made up of 60% FSC recycled wood fibre and 40% recycled plastics.
Due to the hybrid of wood/plastic materials, composite cladding is available in an array of colours to choose from, with no need to sand or varnish. It does not require any ongoing painting maintenance work - reducing labour costs.
Things to Consider When Making a Choice... 1. Cost
When it comes to cost - natural wood cladding is initially the most budget-friendly option of cladding when compared with composite cladding. The material itself is generally cheaper to source and manufacture, with the cost of labour to install being of a standard rate.
Composite cladding can be more expensive to purchase and install due to the additional manufacturing requirements to create the product itself, however, the long-lasting durability and low-maintenance benefits of the composite product counteracts the initial larger expenditure on the product itself, making composite exterior cladding cheaper in the long run.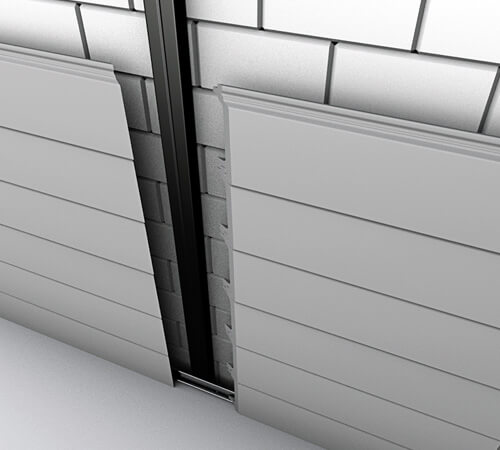 Composite Wall Cladding Boards are installed using a simple, durable tongue and groove technique
Composite: Composite cladding is quick and easy to install, with Cladco Composite Cladding Boards being suitable for both vertical and horizontal installations using a simple tongue-and-groove technique.
Cladco Composite Cladding Boards are 3.6m in length, 157mm in width and 20mm thick, with each Board weighing in at roughly 6.95kg. The simplistic design of Cladco Composite Cladding Boards makes installation quick, with any screws hidden by the overlapping tongue and groove design.  
Composite Boards can be cut to different lengths using any standard woodworking tools and create less dusty residue than real wood cladding, thanks to the durable plastic elements within the material. For more information, take a look at our simple-to-follow Composite Wall Cladding Installation Guide.
We recommend using Cladco 4-metre Composite Battens, or 4.2-metre 'type A' timber battens, to form a supporting base if you are using Cladco Composite Wall Cladding.
Timber: Real wood cladding can be messier and more difficult to cut to size ready for installation - the natural material of the wooden cladding boards can splinter and split if being cut - and can warp and swell in environments with high moisture levels such as areas prone to heavy rain, making installation timings and measurements tricky.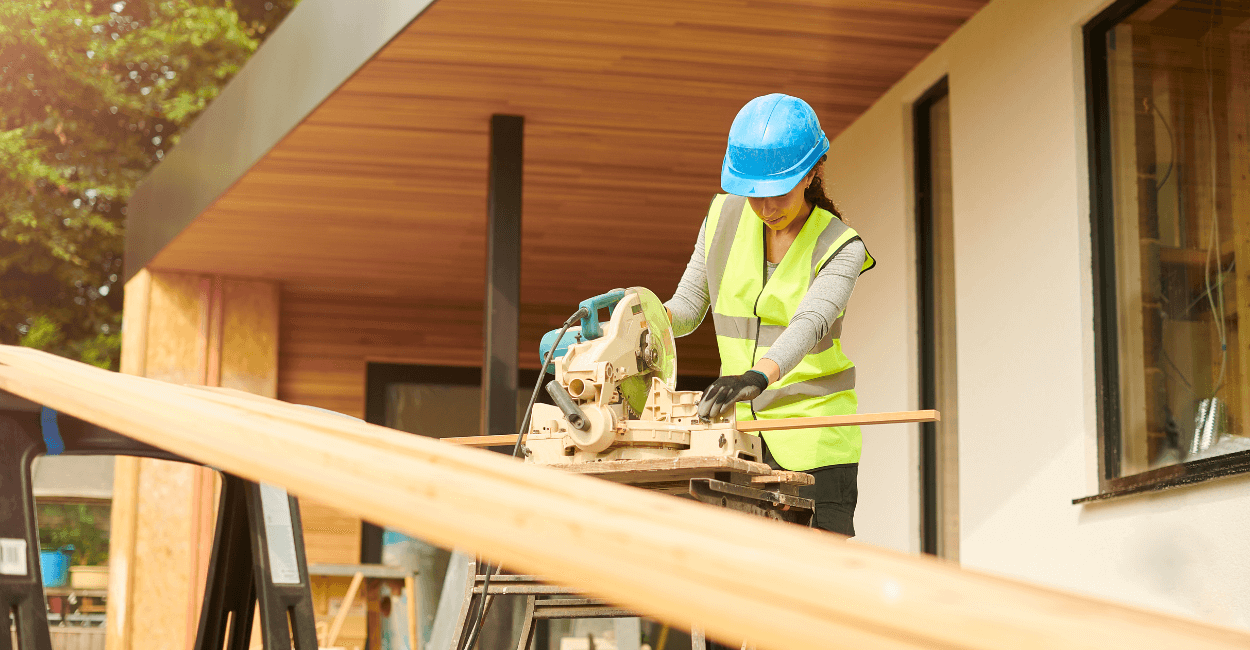 Real timber cladding can be messy to cut and take longer to fit as siding
Composite cladding requires minimal maintenance, with no need to sand, varnish seal or paint. Simply install the cladding and enjoy your updated exterior for years to come. Composite boards are also insect and pest resistant as the plastic elements within the boards naturally deter termites and woodworm alike.
The maintenance required for timber cladding however is much greater. Although weathered cladding can be seen as a classic look for older homes, wood boards are prone to moisture absorption, causing boards to rot and warp in time.
Wood or timber cladding can also be prone to infestations of insects, which damages the structural integrity of the boards and require regular maintenance work - resulting in increased labour costs even after the boards have been installed.
Composite cladding is a highly durable material in comparison to wooden cladding. The combination of wood and plastic makes for a strong board that will not rot, warp or splinter over time. Cladco Composite Cladding is guaranteed for 10 years and simply requires regular cleaning using a brush and soapy water to keep it looking brand new for longer.
Wood cladding, especially if installed untreated, has a tendency to warp in wet weather conditions due to moisture absorption. Exterior cladding is often exposed to the elements, and so this is a factor that is especially important to consider if you live in a rainy climate and do not have the time or budget to invest in the regular treatment of the wood.
As well as this, due to timber cladding being a flammable material, this type of wall cladding is not fire-rated and can be hazardous when installed on a building. The only wall cladding material that is truly fire-resistant is aluminium cladding, which unfortunately can have a clinical aesthetic and isn't necessarily suited to domestic properties.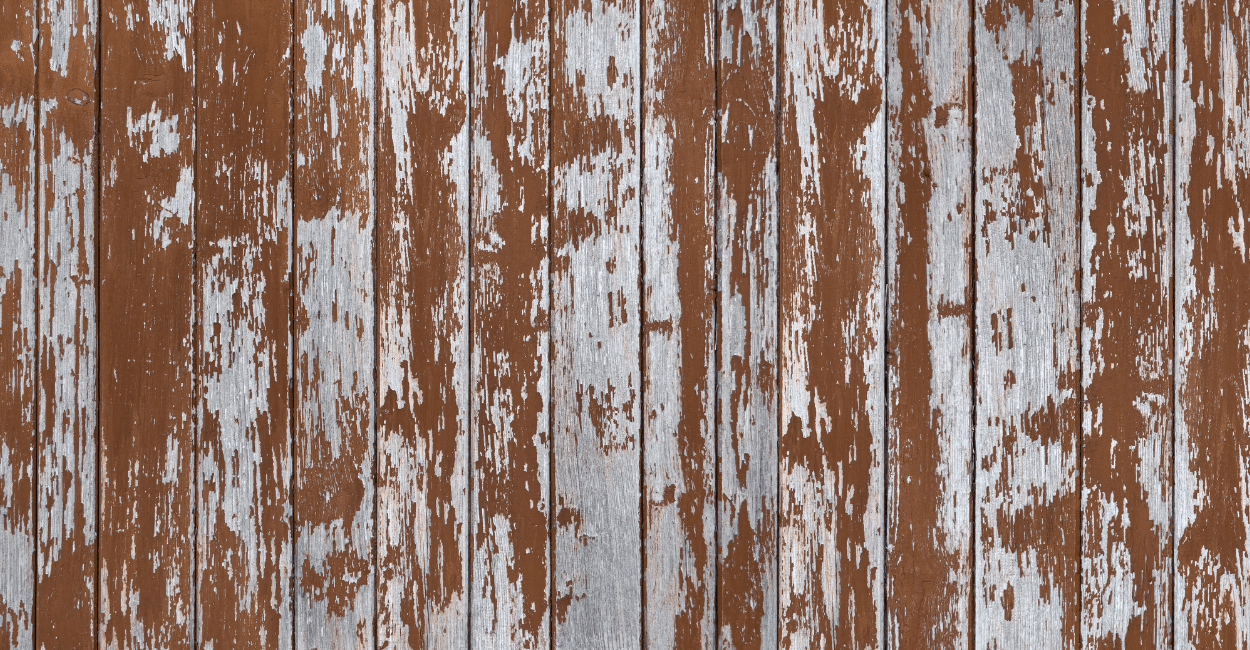 Installing Composite Cladding to the exterior of your home is an instant way to create a contemporary exterior. Cladco Composite Wall Cladding Boards are available in a wide array of eight Composite Colours - from natural hues such as Teak and Ivory, to more muted shades of Stone Grey and Charcoal, making styling your home's exteriors to match your taste, simple.
Unlike wood cladding, there is no need to paint Boards to achieve your desired finish or colour.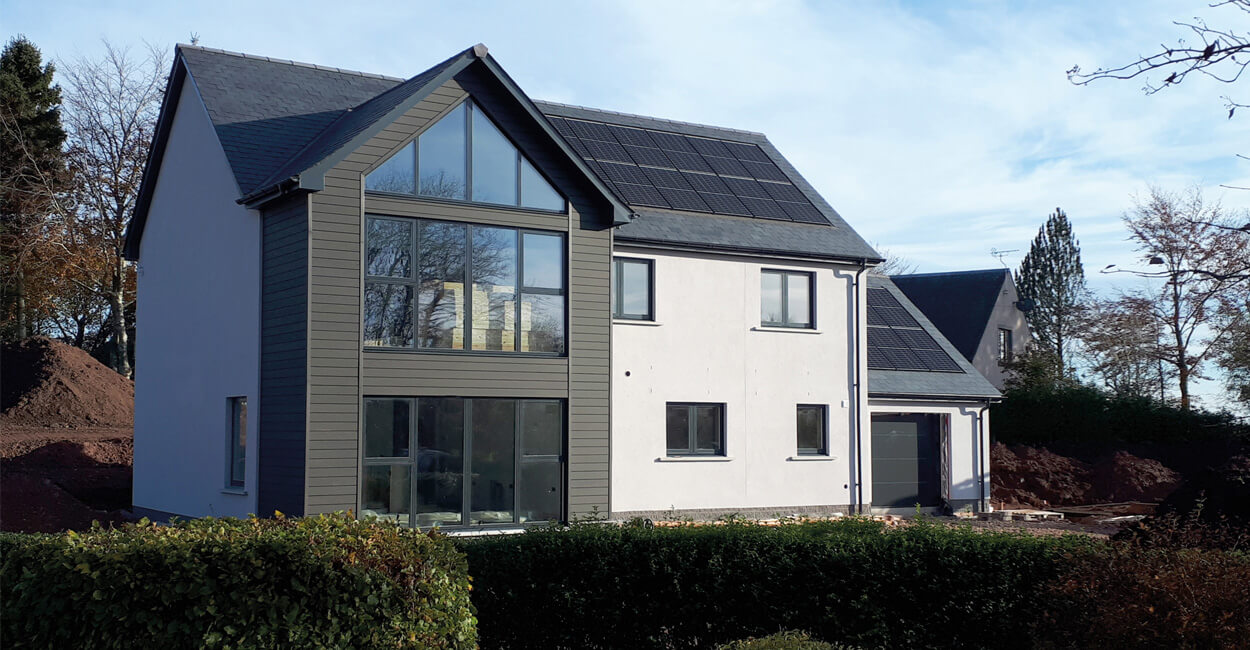 Wood cladding on the other hand is the best way to achieve a traditional and welcoming exterior thanks to its natural texture and warm woodlike tones.
Softwood cladding, especially when installed in a slatted manner, is a great way to recreate a Scandinavian aesthetic to your home and can be painted or varnished to create the desired aesthetic.
Cladco Composite Cladding is a more environmentally friendly cladding option, due to the 60% recycled hardwood fibres and 40% recycled plastics that make up the boards.
The recycled hardwood fibres within Cladco Composite Cladding Boards are sourced from FSC® Accredited forests, helping to minimise environmental impact, whilst the recycled plastics are a fantastic way to minimise unnecessary plastic waste.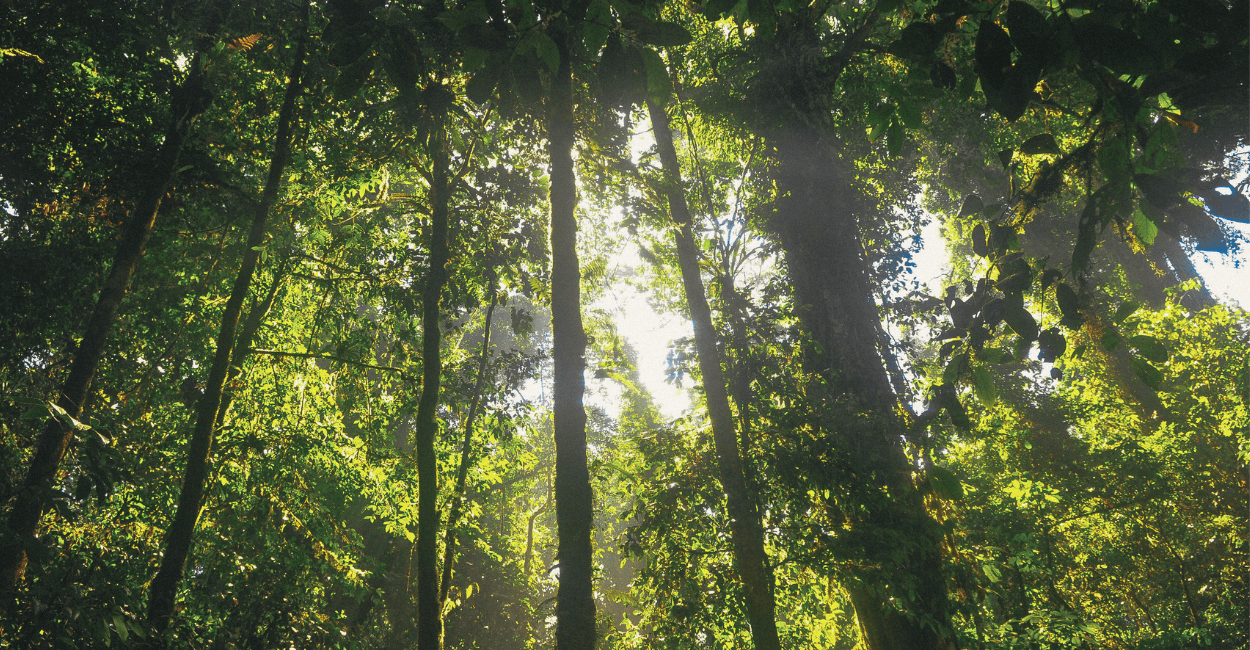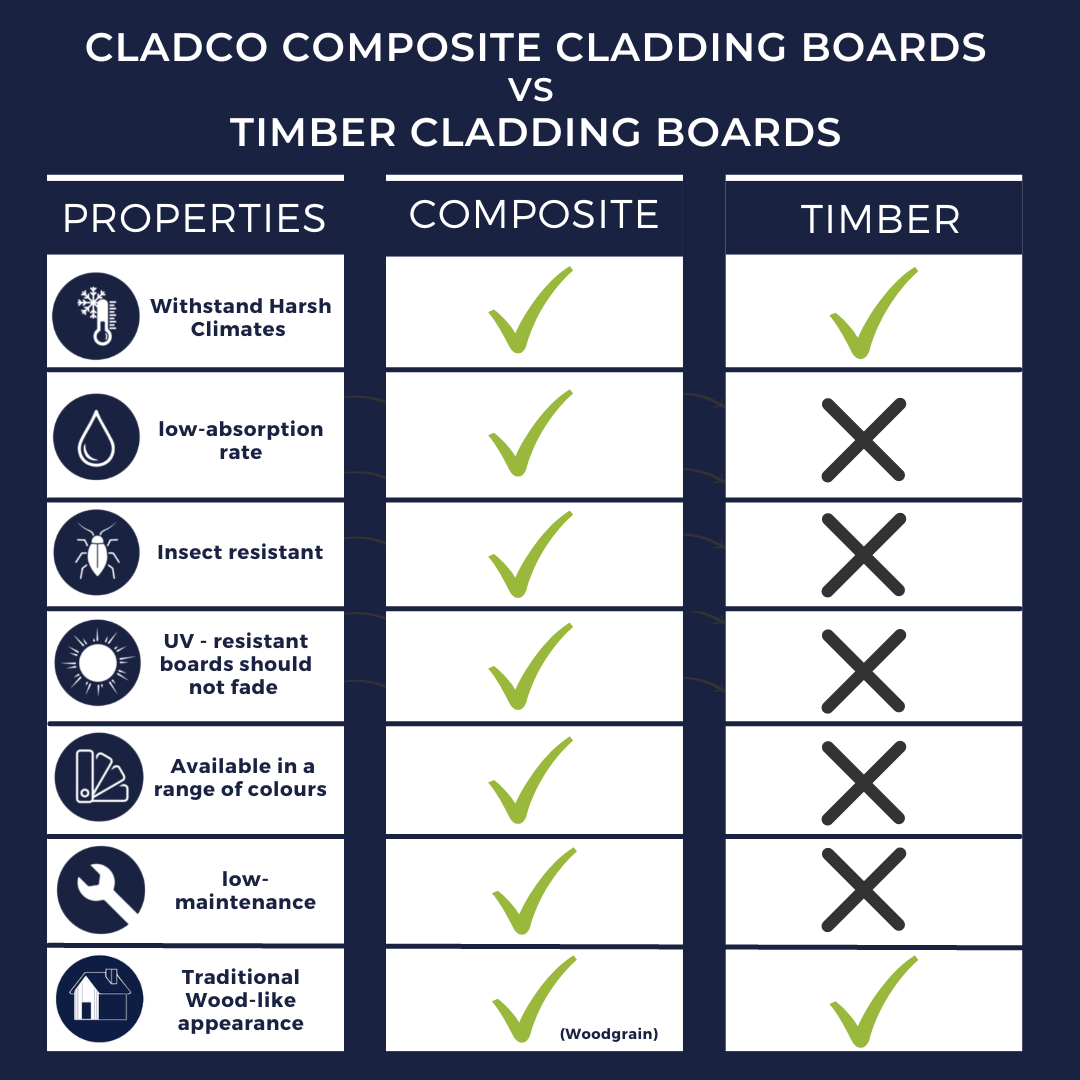 The cladding material you choose to install for your exterior walls not only provides an extra layer of protection to your home - but it also improves and can dramatically change the overall look and feel of the building alone.
When choosing a product that is right for you, take into consideration initial costs, labour costs, as well as maintenance costs, durability once installed - and the look you are wanting to achieve, be it contemporary or traditional.