This large, contemporary family home has used Cladco Composite Cladding Boards in Stone Grey to create this impressive renovation project, complete with a lower-level extension and detached garage.
The Stone Grey Boards used here are our Original Cladding Boards which have a smooth, and textureless finish that complement the clean lines and angles of the home's exterior.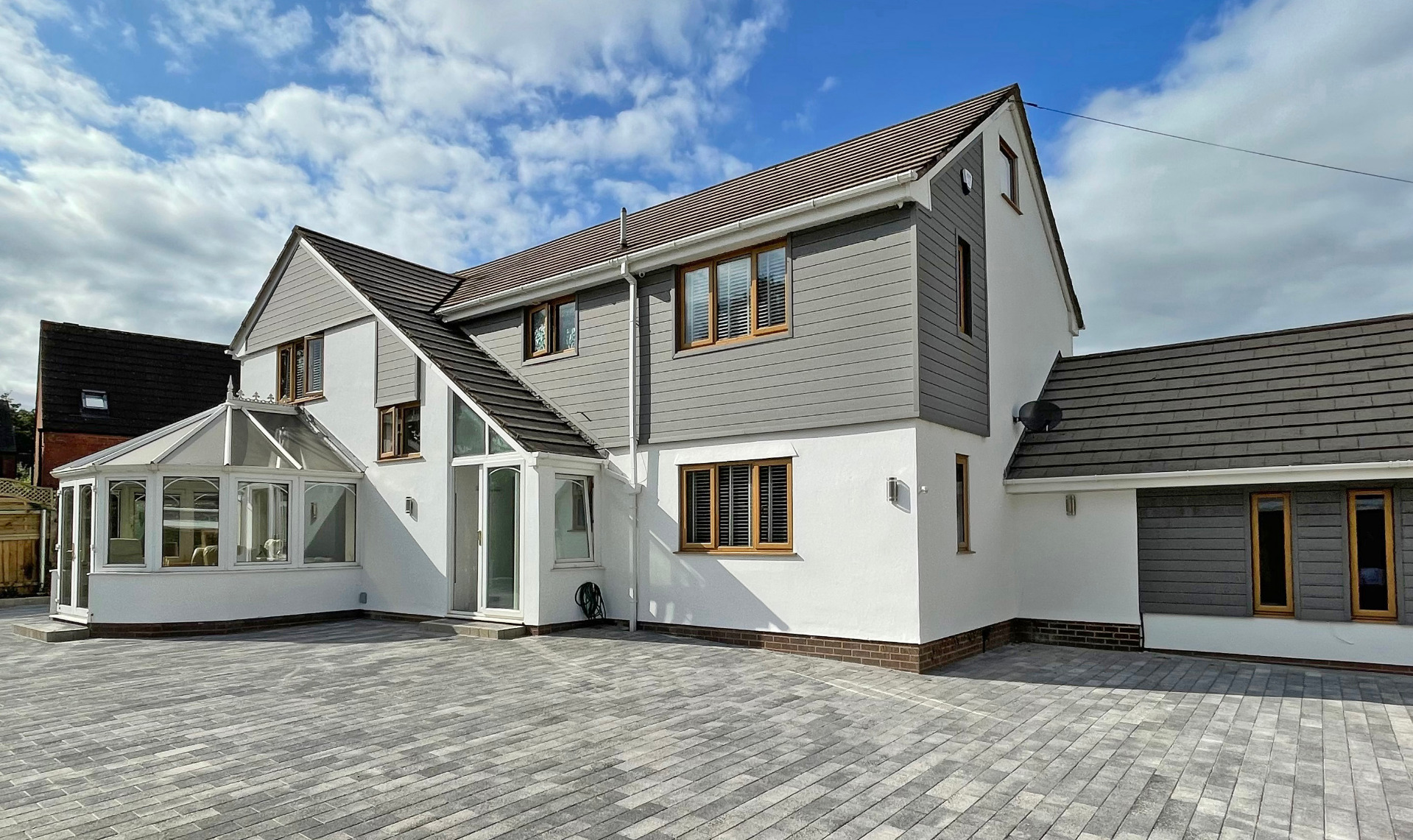 The multi-level dwelling features a long, asymmetric gable roof which adds to the character of the build, bringing a modern twist to a typically traditional architectural design.
Cladco Composite Cladding is a high-quality material suitable for covering external walls of all shapes and sizes, adding instant kerb appeal.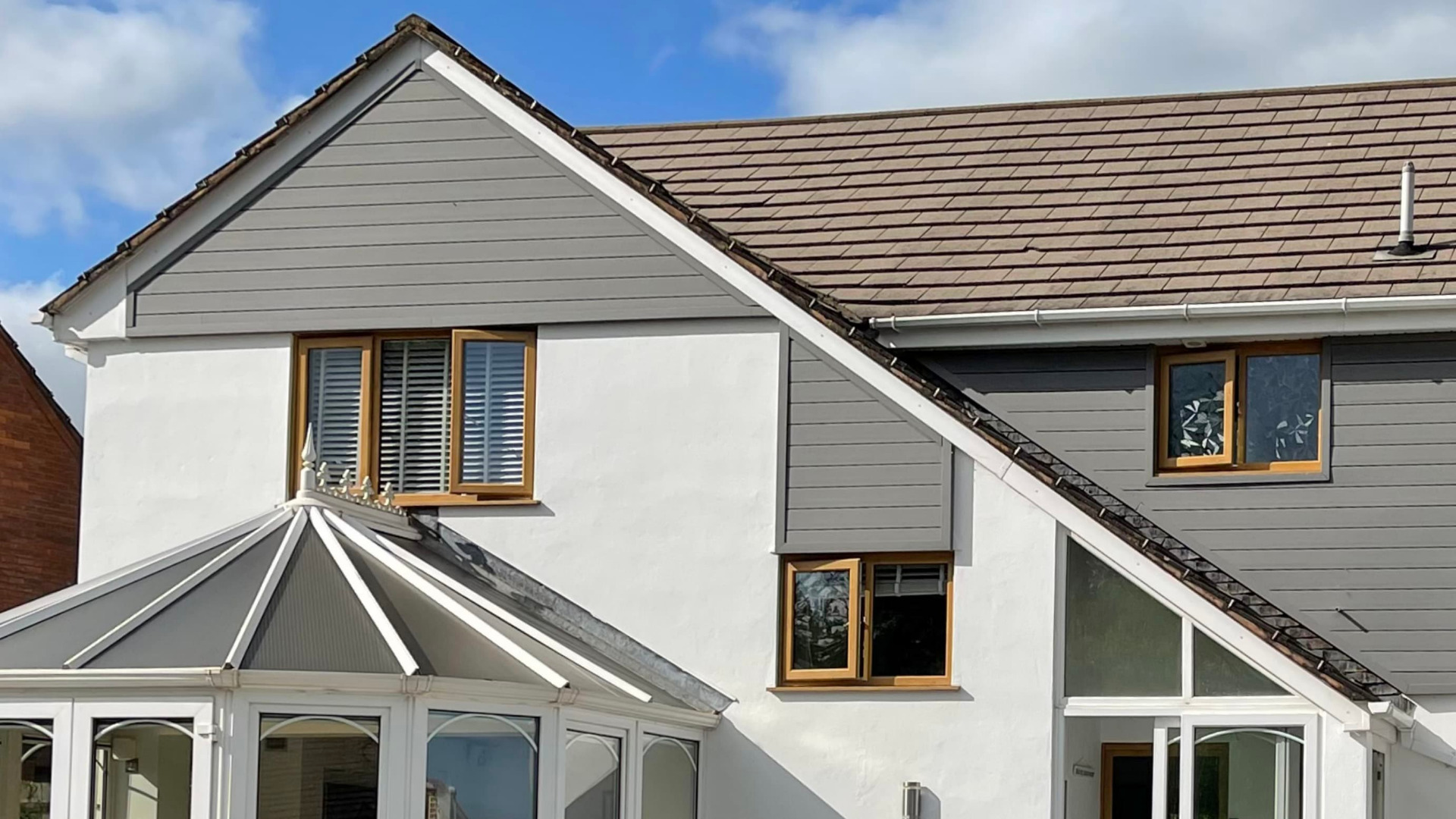 On this impressive project, the Stone Grey Cladding Boards have been installed horizontally, accentuating the vast breadth of the build – however, they can also be installed vertically, to enhance the height of smaller projects such as garden rooms or outbuildings
Installation of our Composite Cladding Boards is quick and easy and once fitted, there is no need for any ongoing maintenance such as sanding, sealing or painting, allowing the owners more time to enjoy precious time in their family home.
Both vertical and horizontal Wall Cladding installation guides can be found on our website
Carefully installed around the contrasting wooden window frames, this Cladding design has been professionally finished using Cladco Composite Corner Trims in the matching colour Stone Grey, to protect the edging of the Cladding, and hide any jagged ends creating seamless finishing touch.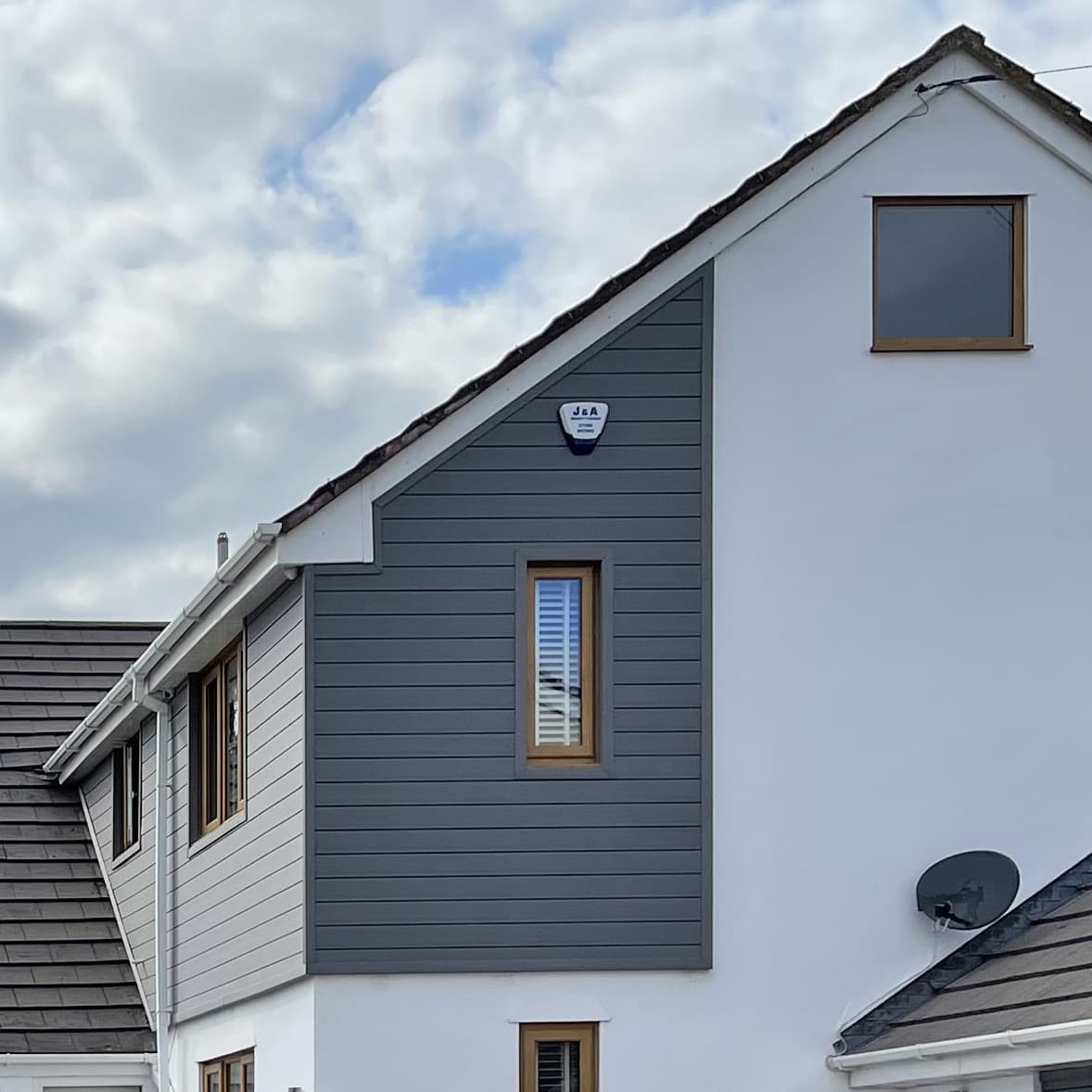 We recommend fixing your Corner Trims in place using Sumogrip adhesive. Apply along one or both sides of the Corner Trim to attach to the edge of the Cladding.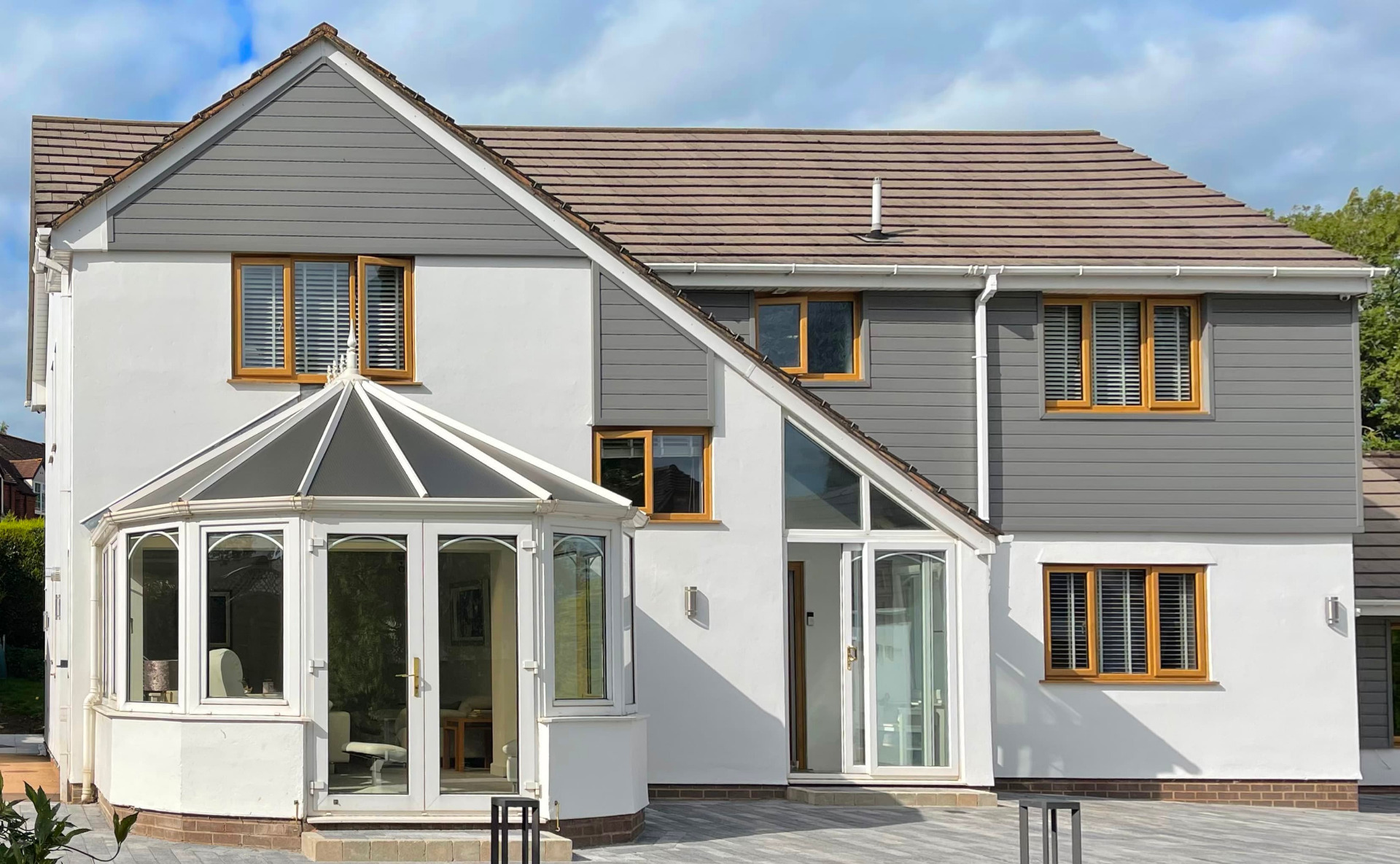 Not just for houses, the garage of this beautiful build has also had a Cladco makeover, with a small section of the gable end being partially Clad in matching Stone Grey Composite Boards to keep the theme of the entire property fluid.    
If you are looking to recreate this impressive Cladding design on your own home, we would love to help! Order a FREE Sample Pack on our Website.