Discover a brand-new way of adding Decking to your home with Cladco's Premium PVC Decking Range. Cladco has been providing the UK with Composite Decking since 2013 and is now one of the UK's Leading Composite Decking suppliers.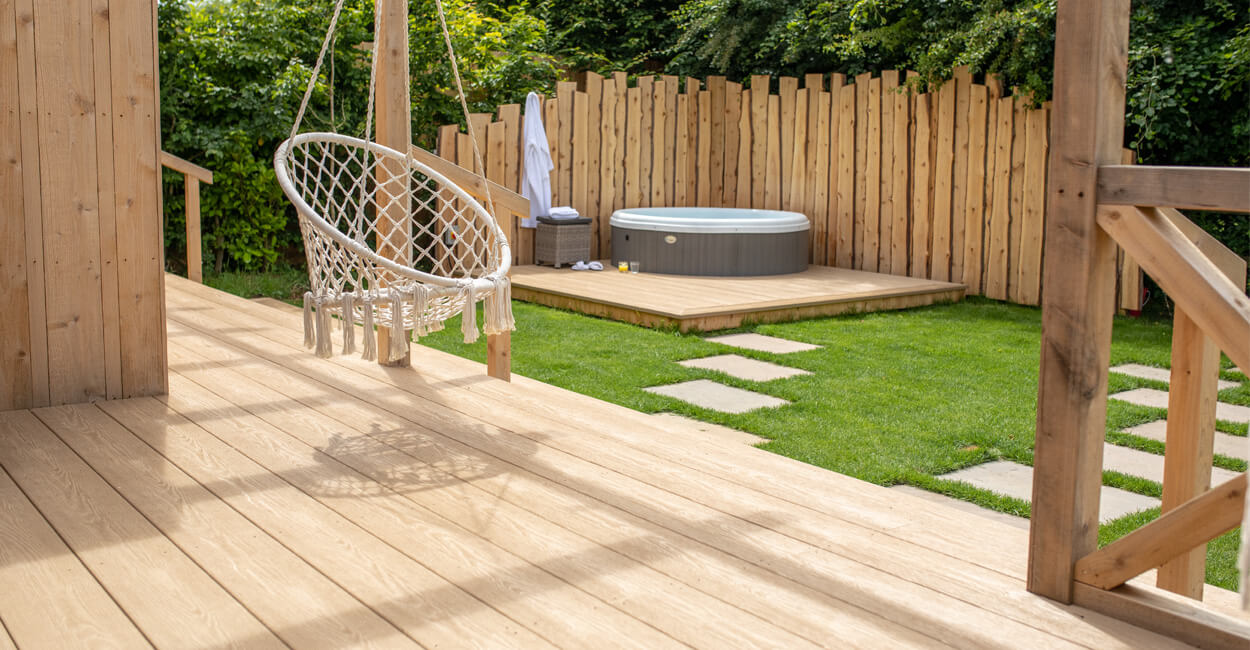 What is Premium PVC Decking?
Cladco Premium PVC Decking Boards are a high-quality, synthetic, modern alternative to traditional timber. Cladco Premium PVC Decking is 100% man-made, manufactured using high-end technology and materials. Polyvinyl Chloride, PVC, encased in a hard-wearing ASA resin, gives the Cladco Premium PVC Decking Boards a range of beneficial properties.

What are the benefits of Premium PVC Decking?
Not only are you benefiting from a high-quality, hard-wearing Decking Board with the appearance of traditional timber. Cladco Premium PVC Decking Boards also benefit from a range of additional properties, including:
Low-maintenance – Boards do not require regular staining, sanding or varnishing
Low-slip –Should not get slippery when wet
Stain-resistant – Liquids are unable to absorb into the Boards, preventing stains
Dimensionally Stable – Due to the lack of natural materials in the Boards, Boards should not expand or contract
Scratch Resistant – The ASA Resin exterior protects the boards from most scratches or marks
Increased Strength – Premium Decking Boards are designed to withhold increased loads compared to Timber or Hollow Decking
Low-absorption – Due to the composition of the material, Boards are highly resistant to absorbing moisture
Available in a range of six premium colours - Chestnut, Ash Grey, Cedar Wood, Walnut, Ebony and Silver Birch
20-year guarantee – Guaranteeing your Decking should keep its high-end appearance for many years

What can Premium PVC Decking be used for?
Cladco Premium PVC Decking, thanks to its low-maintenance, high-performance properties, is ideal for most exterior projects, such as Decking, Boardwalks, Steps, Planters and more.
Due to the board's dense core, they are able to withstand increased weight, making it an ideal base for hot tubs, water features, or areas of increased footfall.
Thanks to their low-absorption properties, Cladco Premium PVC Decking Boards are perfect for any installations around swimming pools, ponds or in areas of increased moisture. Unlike natural or part-natural products, PVC Decking should not swell, rot, warp or splinter due to water absorption.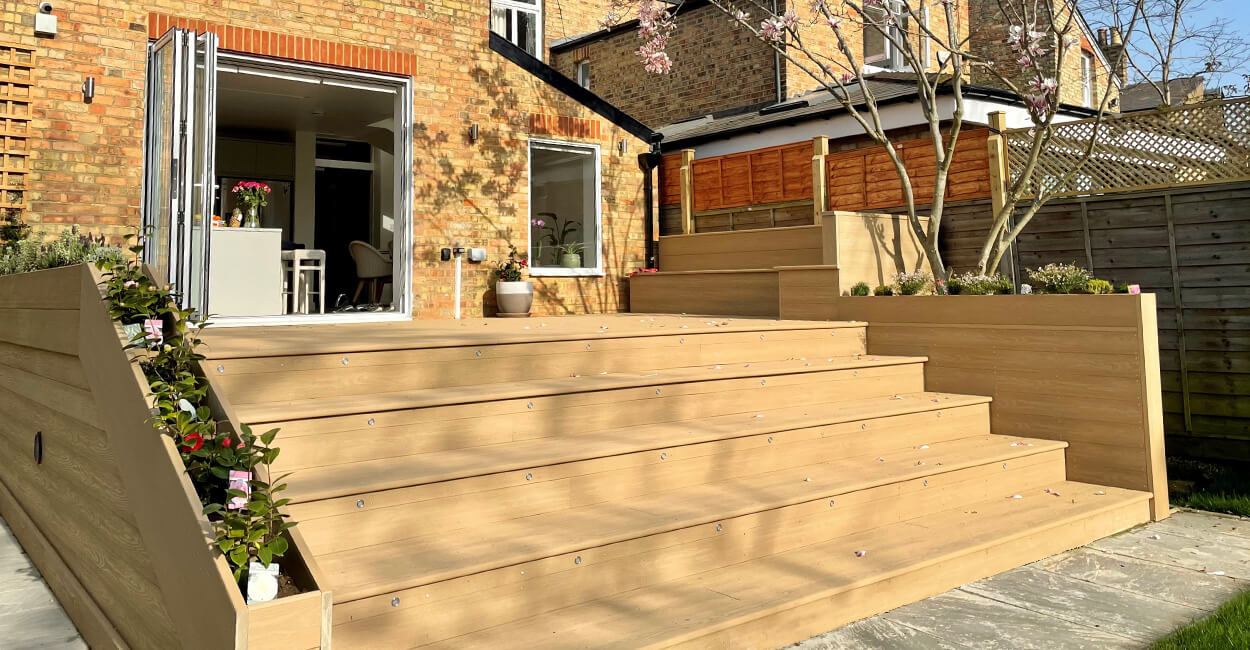 How easy is PVC Decking to install?

Like any large project, Cladco Premium PVC Decking Boards must be installed correctly and securely to reduce the risk of issues. Thanks to the lack of expansion and contraction, the Boards can be installed with minimal gaps for a seamless design.
Boards can be installed with ease by following the Cladco easy-to-follow installation guides and videos here.
What are the dimensions of Premium PVC Decking?

Each PVC Decking Board has a solid core and has been uniquely coloured with an intricate wood-fibre effect, resulting in a tough, durable finish.
Length: 3.6m
Width: 200mm
Thickness: 32mm
Approximate weight: 14.53kg
Each premium decking board gives an approximate coverage of 0.7m2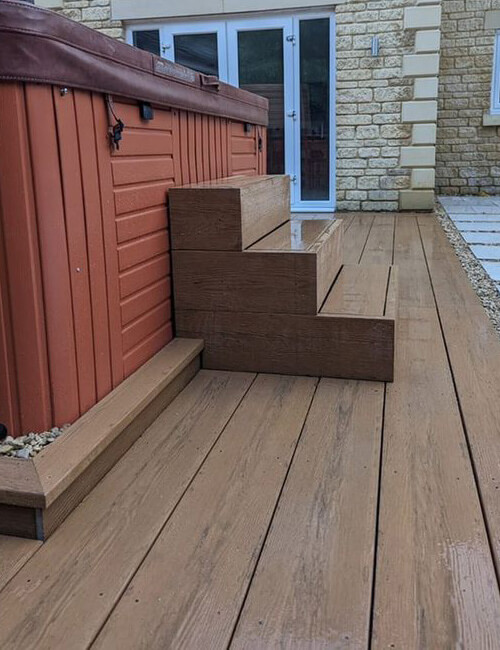 PVC Bullnose and Fascia Boards are also available to give your Decking a complete look. Fascia Boards can be used to cover the sides of your Decking and hide any of the support structures beneath. Bullnose Boards, with their curved edge, are designed to finish your Decking installation.
Find out more about Cladco Premium PVC Decking by ordering a sample of up to two colours Here.