Last updated: 20th June 2023
Fibre Cement Cladding Boards can transform the exterior of any building.
Manufactured using state-of-the-art technology and robust materials, they can withstand harsh weather conditions as well as being easy-to-install and available in a variety of colours.
Our Fibre Cement Cladding ideas introduce some of the ways these Boards can be used to upgrade the exterior of a building.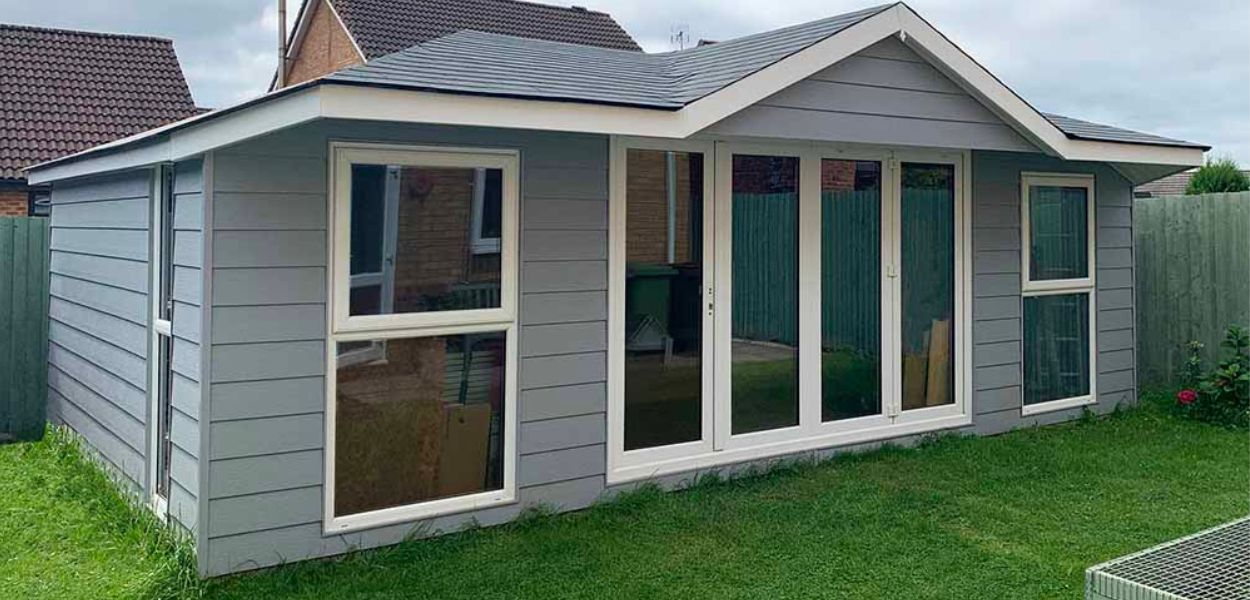 Cladco Fibre Cement Wall Cladding is available in several colours including Blue as pictured, for a contemporary finish.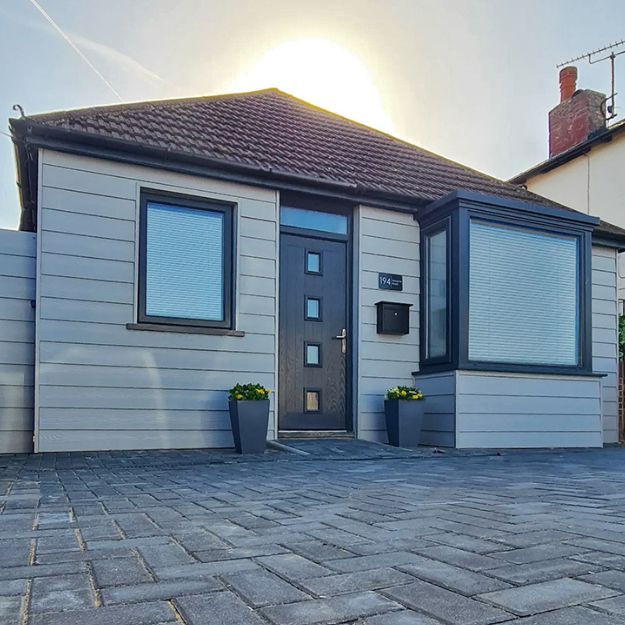 Fibre Cement Wall Cladding Boards in Light Grey have a traditional Woodgrain appearance and contrast perfectly with the darker finish of the door and windows.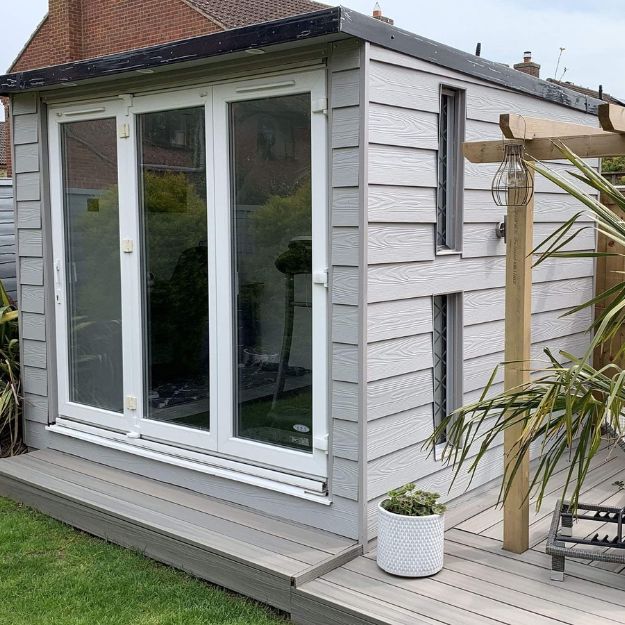 Light Grey Fibre Cement Cladding is the perfect way to finish any small garden room design, complementing the surrounding Decking.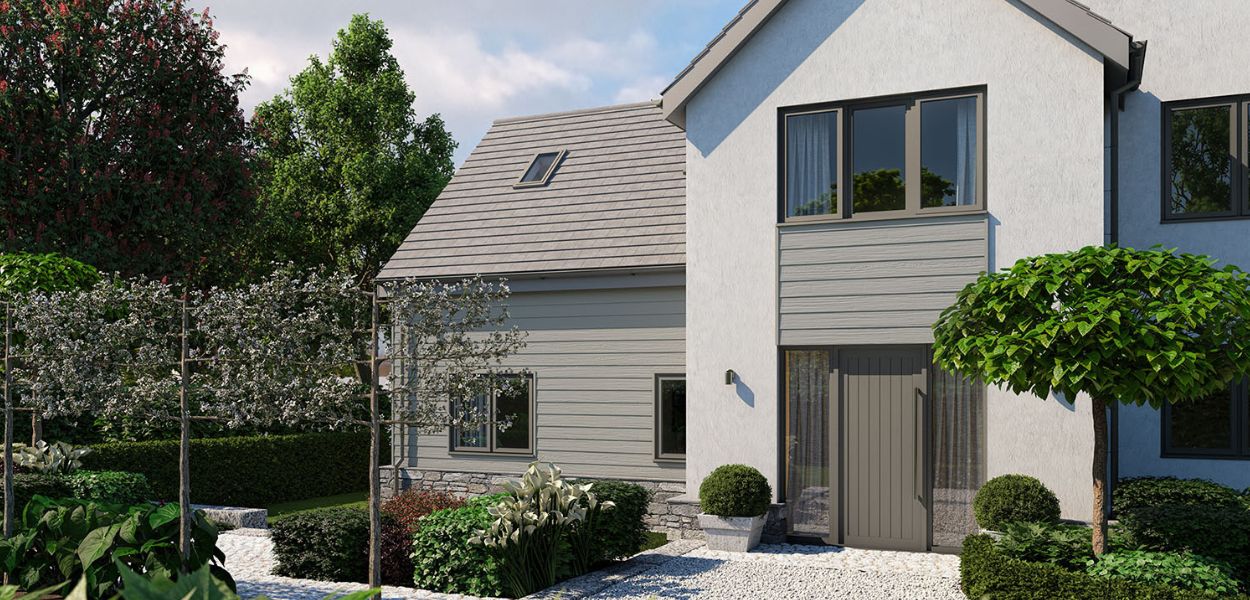 This large detached home has used our Fibre Cement Wall Cladding Boards in Sage Green to add a neutral palette to their home's fascia, working beautifully with the shrubs and greenery of the front garden.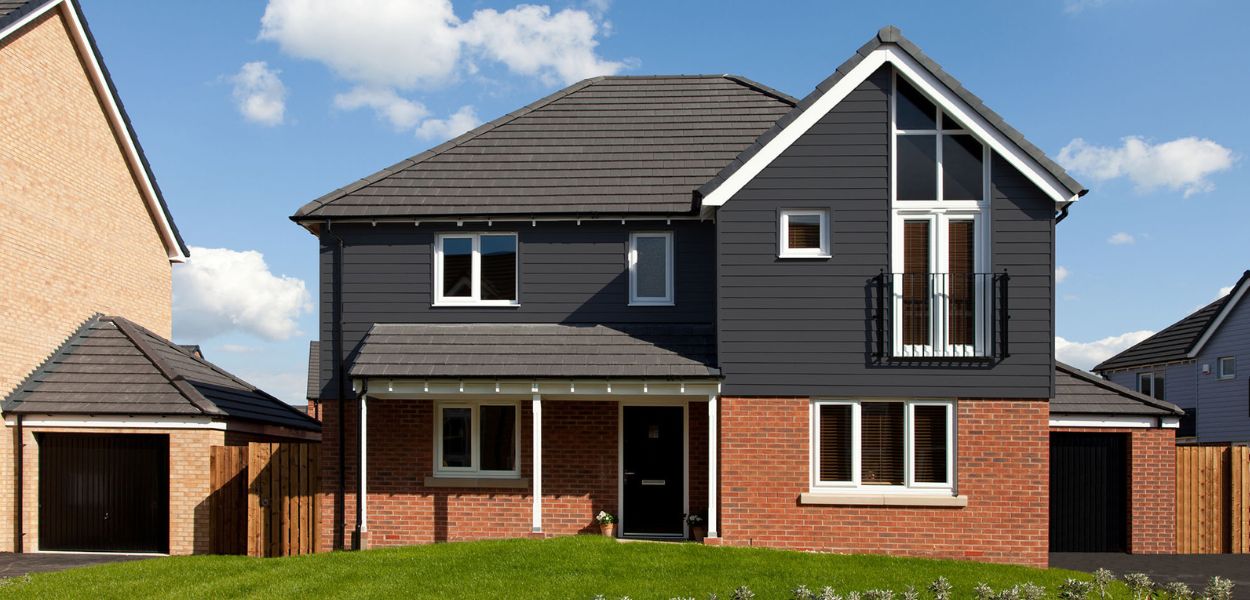 This stunning standalone detached home has used our Fibre Cement Wall Cladding Boards in Granite to add depth and Character to the outside of the build.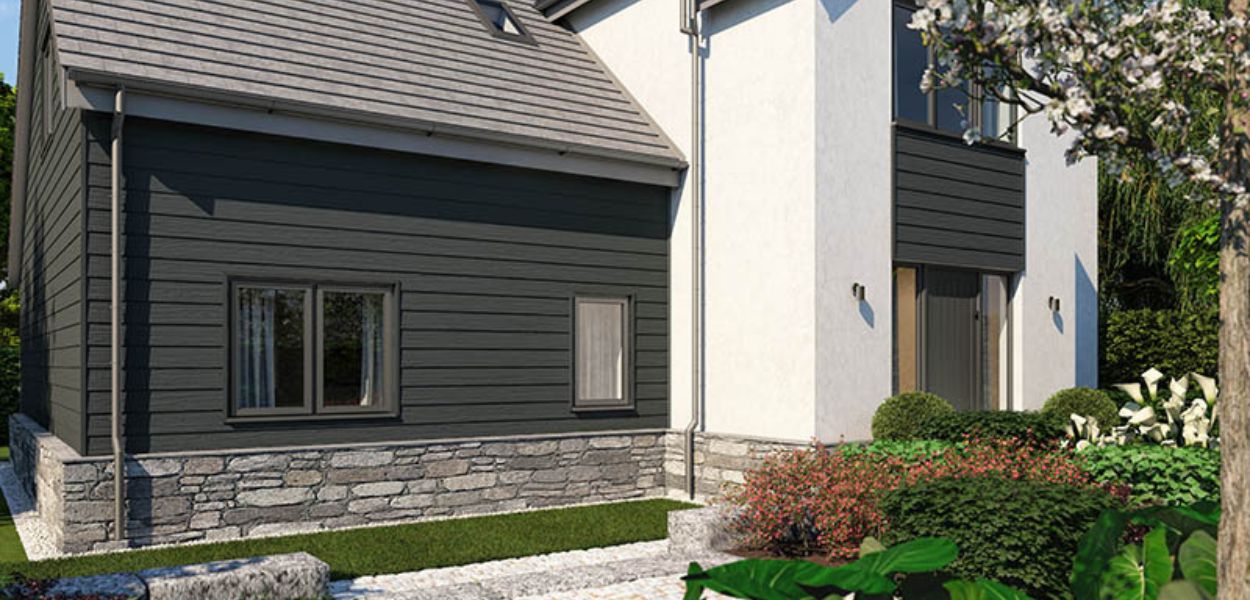 Combine your garage and home exterior with Fibre Cement Cladding Boards for a seamless transition between the two spaces.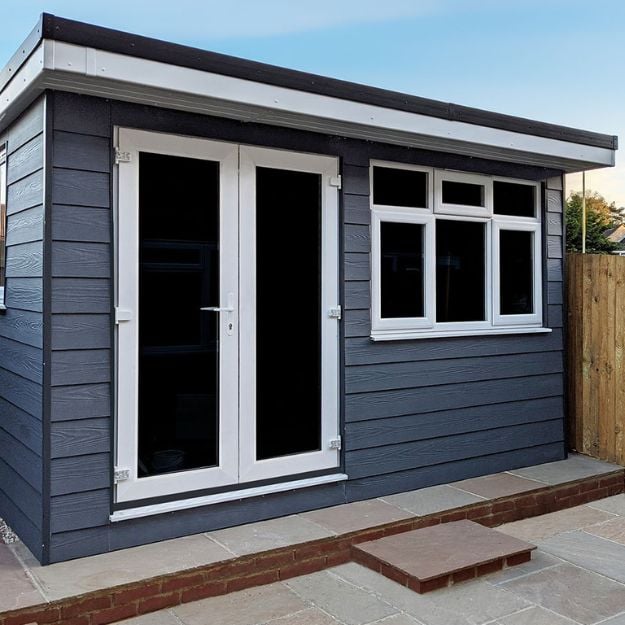 Cladco Fibre Cement Cladding can improve the kerb appeal of any building, or help turn your garden studio into a coveted feature.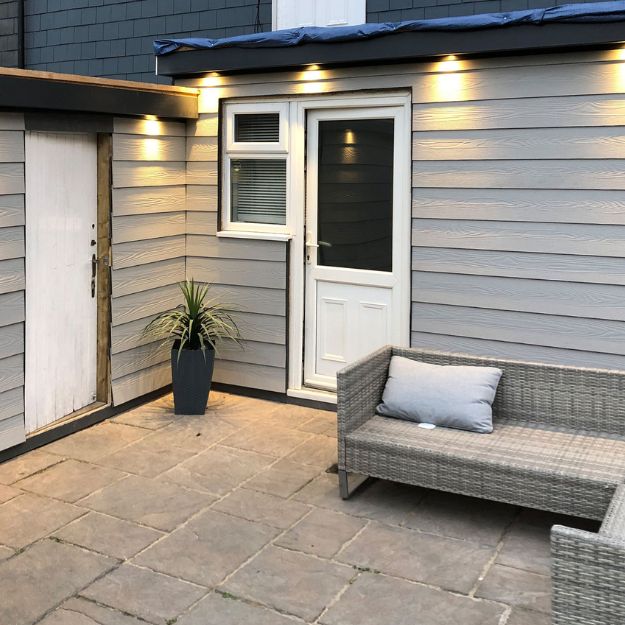 Improve your outside seating space with Fibre Cement Cladding. The Boards give your home a hassle-free, weather-resistant woodgrain aesthetic.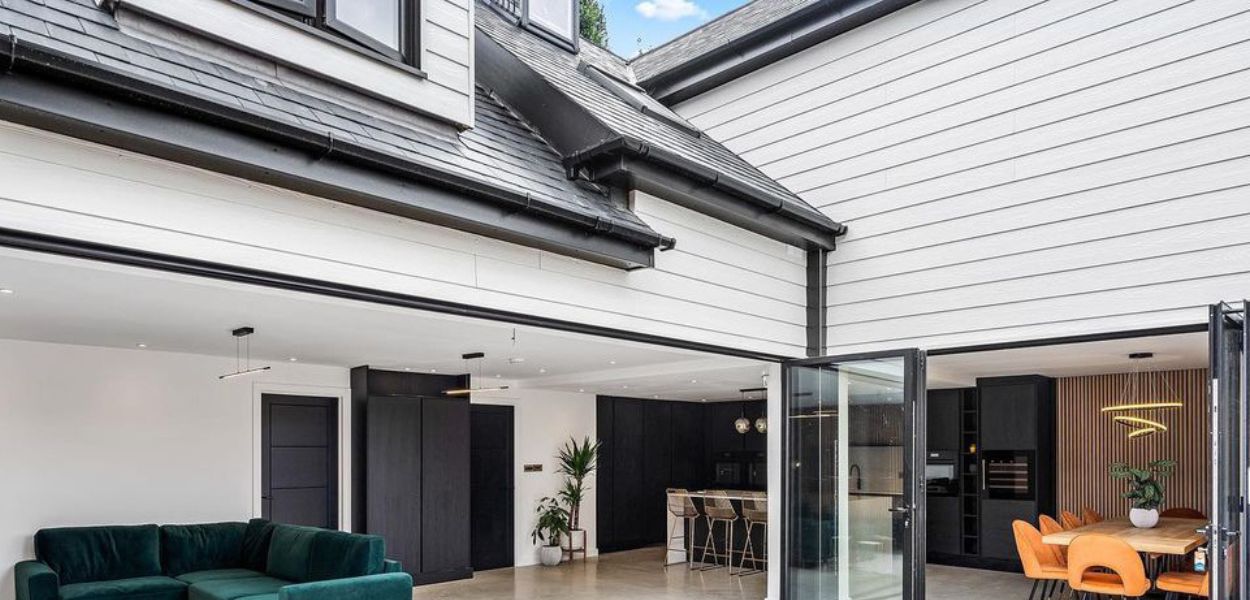 Cladco Fibre Cement Wall Cladding has been used on this stunning renovation, the Cream Boards work perfectly with the contrasting black windows and doors.