You may be thinking about designing your garden space and wondering "how do i make my garden stand out from all the rest?" Well the answer is simple, creativity. When thinking about your garden don't be afraid to think outside the box, after all it's going to be your space to live in and enjoy. Much like when designing your house interior, you choose colours you like and furniture that suits your own style. Your garden should be the same and be somewhere that offers you relaxation and enjoyment.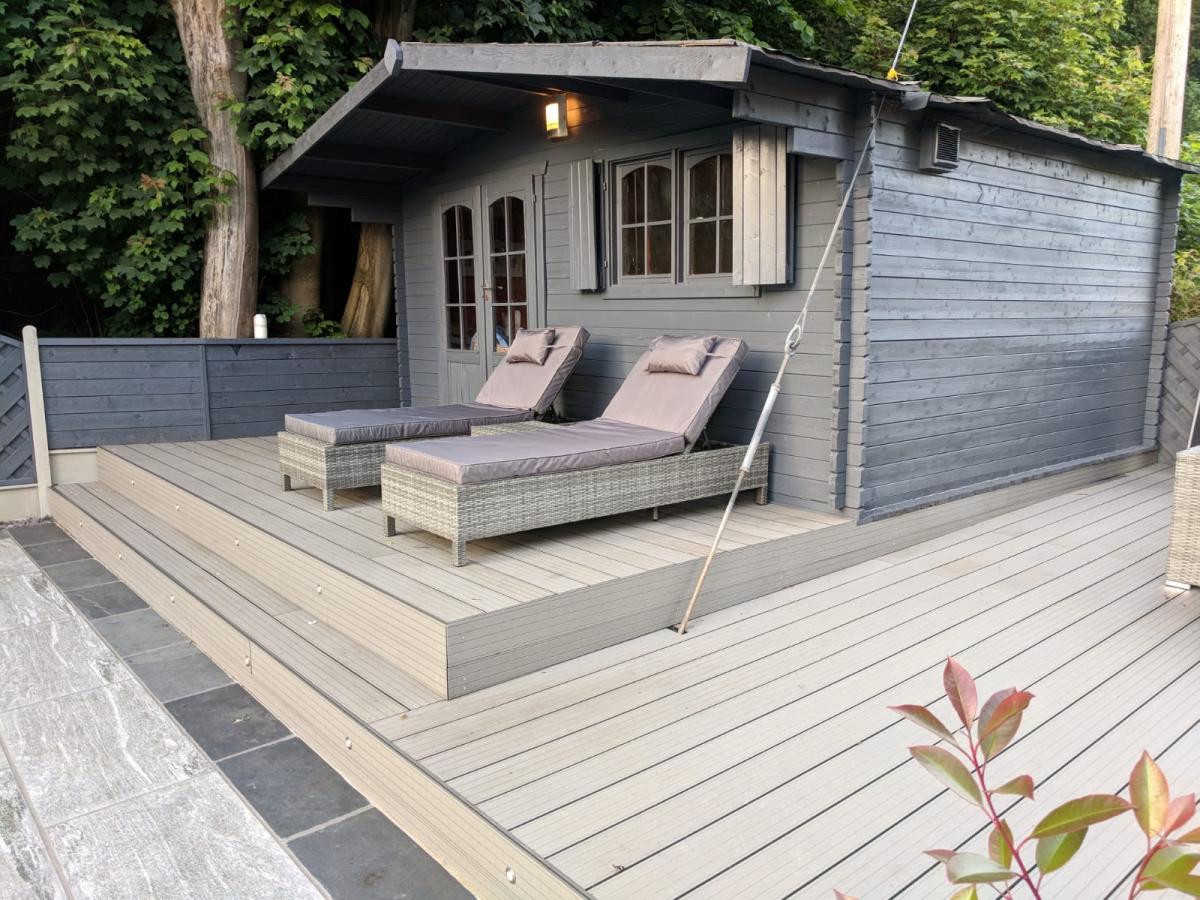 When designing your garden its important to think about how you're going to use it. Are you a keen vegetable grower? Do you like Barbequing? Do you want a lawn? Or a maintenance free garden? Whatever your choice is, that will then decide the next steps. For example if you wanted a low, or maintenance free garden you may be considering removing any grass areas and replacing with composite decking, patios or gravel. Composite Decking is a great choice for a low maintenance garden as it doesnt require much maintenance and will allow you space to relax and entertain.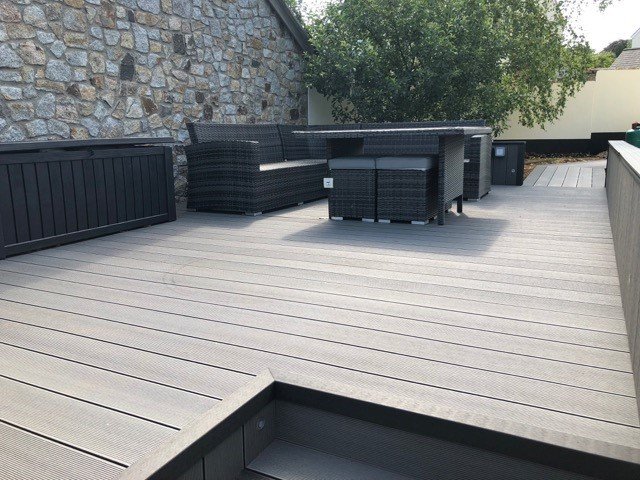 If you are looking for a garden that will flourish with wild flowers and plants you may want to choose a smaller area to entertain and leave a larger area to be natural to encourage wildlife.
Want a bit of both? Well you can always help wildlife such as birds and bees by having bee friendly pot plants on the decking area, this will allow the bees to collect pollen and also softens the edges of a decked area making it feel more natural. You can add bird feeders around your garden which when taking grass away will give the birds an alternative food source.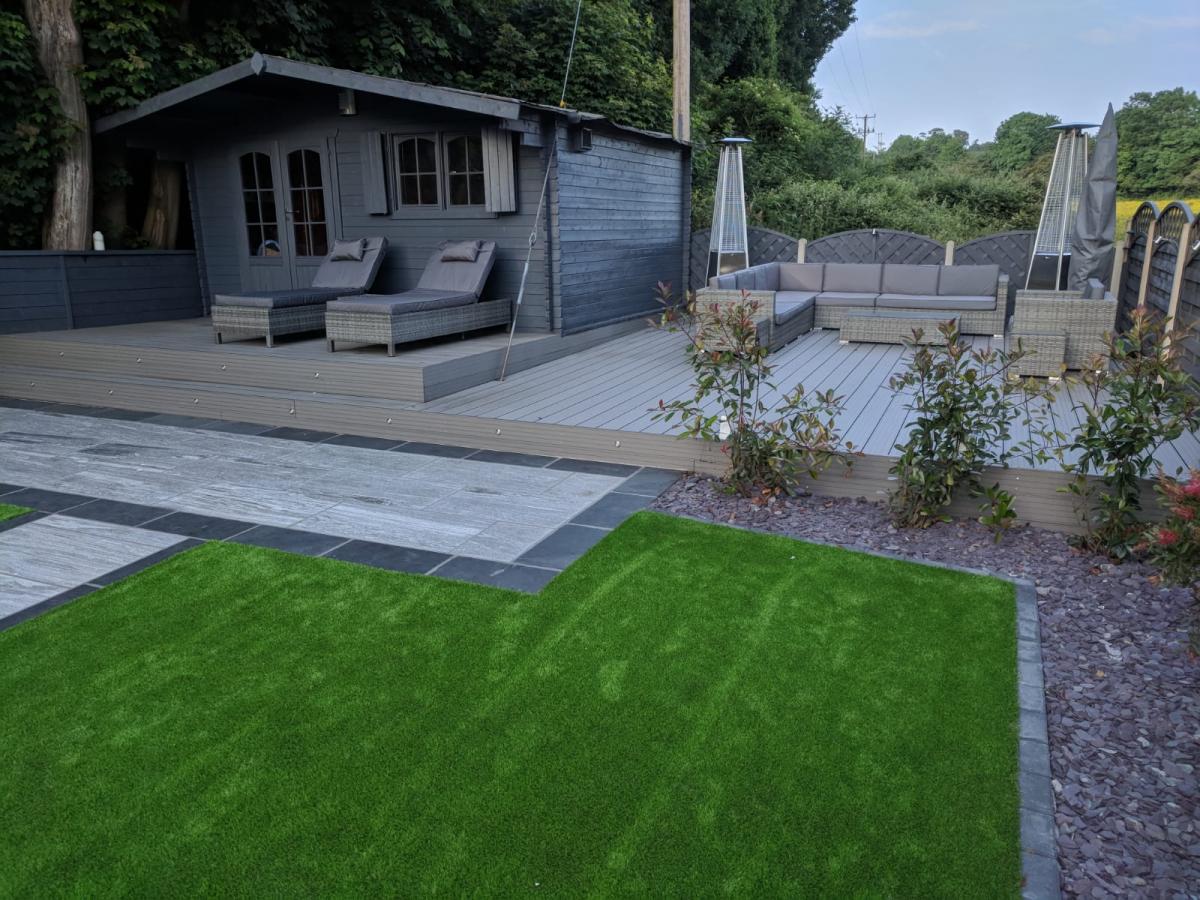 The garden above shows a harmonious garden with grass, patio, Cladco Composite Decking, Gravel and trees. Having different levels and areas in a garden, much like a house can allow you different areas to entertain and relax in.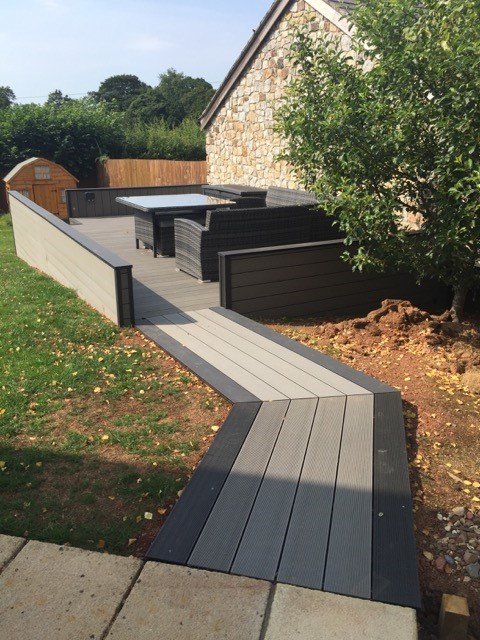 This area shows the use of different colour decking can create an interesting flow and connection between the different surfaces such as grass, patio and stone wall.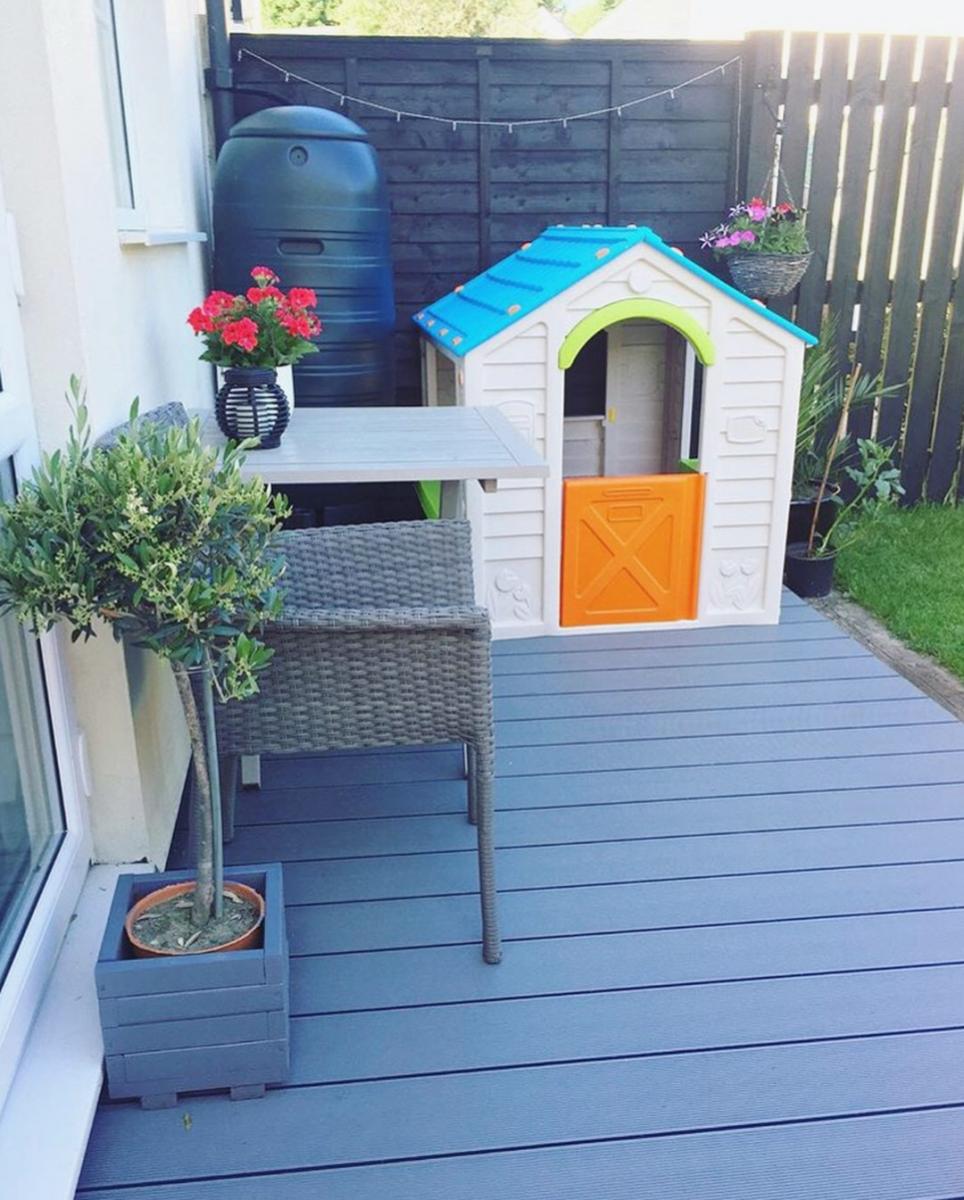 The use of accessories can certainly brighten up a smaller space, this installation has a little play house and seating area. Cladco Composite Decking is a perfect choice as children can play with the low slip rating and rest easy as it's not going to splinter like traditional timber decking.
Pot plants are a great way to add pops of colour to your garden, be creative with bold pot colour choices and vibrant plants. This is sure to get your garden noticed and stand out from the rest.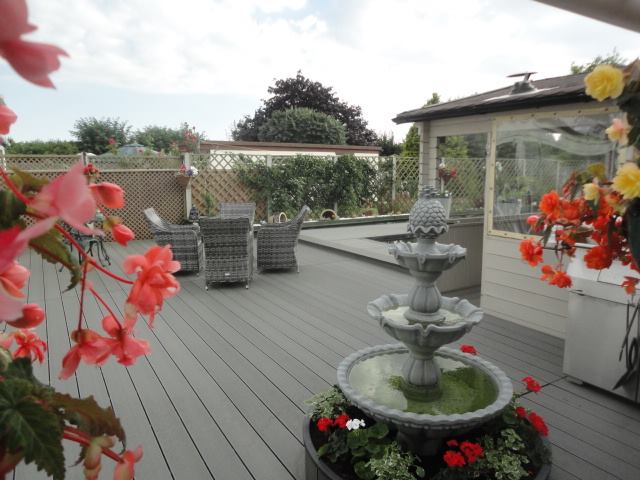 The vibrant plants in this garden and attractive water feature really brighten up the space.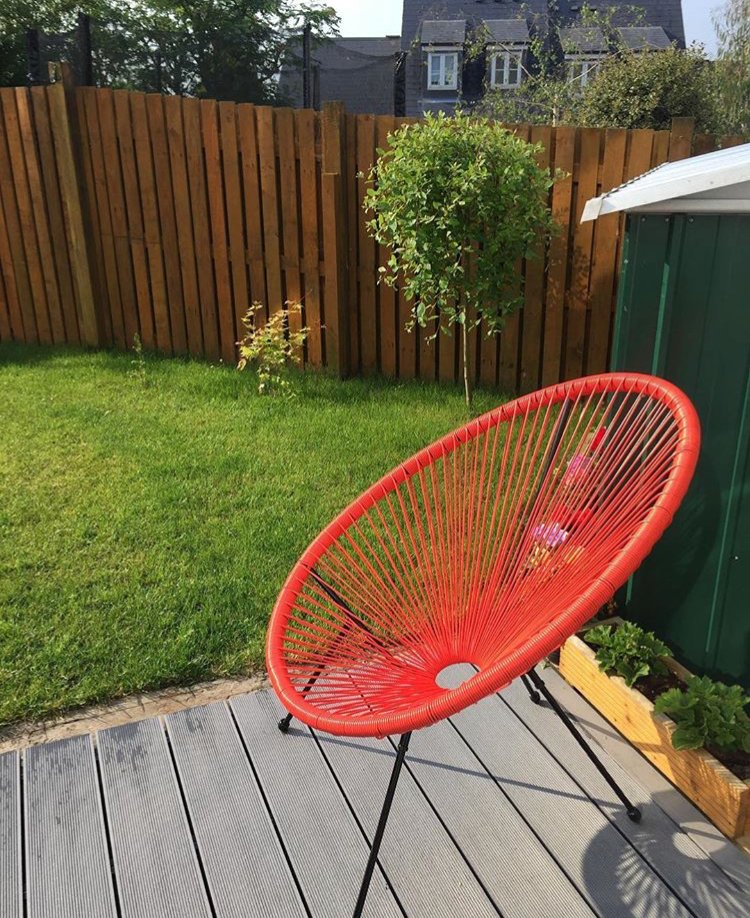 Adding a vibrant chair can really attract the eye and make it a more bold and fun garden space.
To really make your garden stand out from the rest our advice is to design it to your own taste and style. A lot of customers use different colour composite decking together to make a unique and individual style. This can work well for those that want something a little bit different from the standard one colour decking.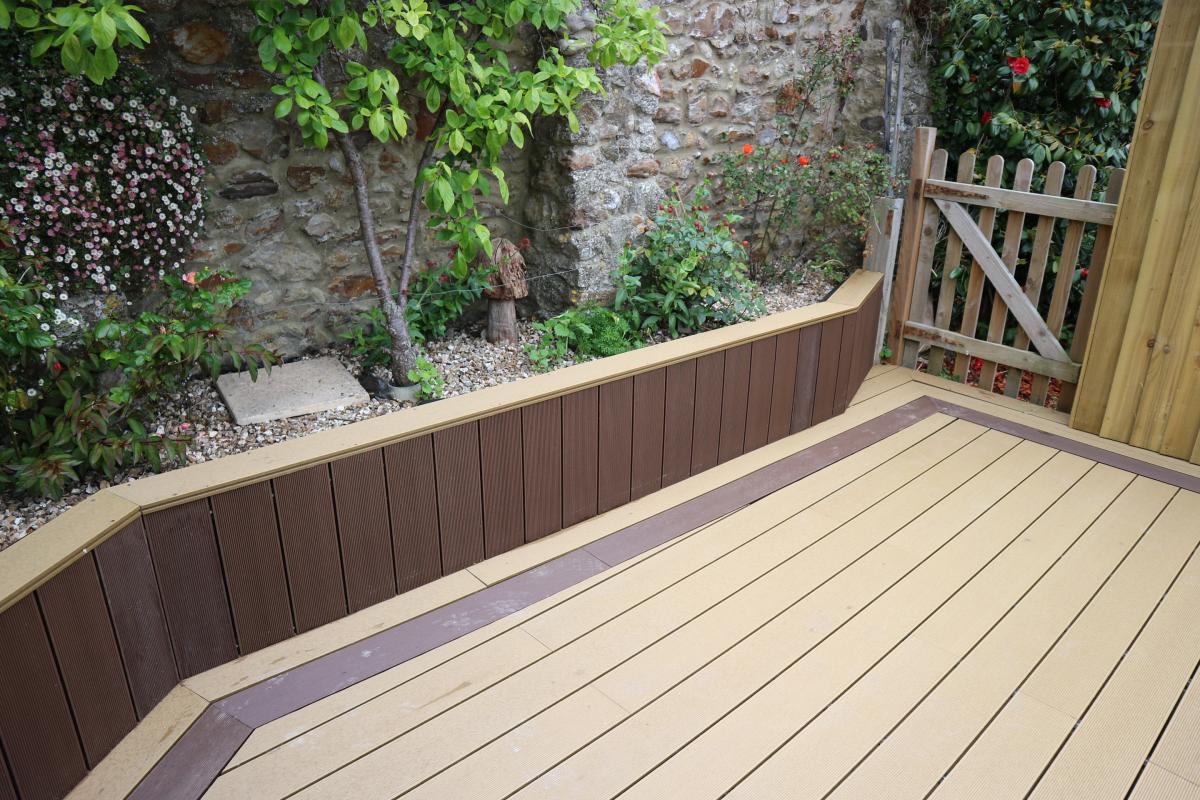 However you decide to design your garden our gallery can provide you inspiration on what previous customers have done. It's also worth checking social media such as Pinterest, Instagram and Facebook as these can also offer some inspiration images to get you started on your design.
Good Luck! We look forward to seeing the finished result, email your images to [email protected]