Last updated: October 2023
Deciding whether to buy plastic, timber or composite cladding will likely come down to two things - price and application. Whether you are applying the product to the exterior or interior of a home, finding cheap cladding online can be time-consuming and difficult, as there are so many different design variations, colours, and finishes, all at different price points.
We share our top three companies to consider buying from when thinking about changing the look of your home, inside, outside, or garden space. From a range of products to getting good value for money, you can find the best timber or composite products for your next project online. We also share some of our top tips for saving money with your cladding.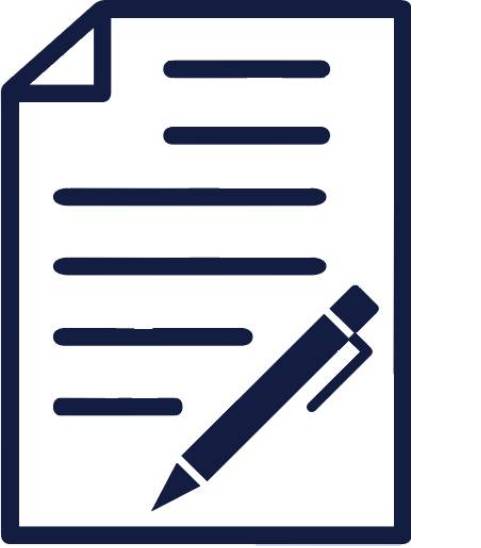 Top 3 Cost-Effective Exterior Wall Cladding Companies
Is Plastic Cladding Cheaper Than Composite?
Tips to Save on House Cladding Costs
Top 3 Cost-Effective Exterior Wall Cladding Companies
Finding great value wall cladding is easier than it seems. Below is a list of our top three most cost-effective companies that provide composite or timber cladding products.
If you're looking for a cost-effective solution for your house or business, shop for clearance cladding or timber products. Look for special sales that can offer one-off discounts to the highest bidder. Timber cladding is usually cheaper on the initial outlay, although this type generally requires regular maintenance and cleaning to keep it looking as good as new for years to come.
Cladco Profiles - Available in 3.6m lengths, our Composite Wall Cladding Boards feature either a Woodgrain or Original finish and come available in eight colours. New Boards are priced from £47.22 per sqm (inc. VAT), making these some of the best value composite boards on the market. Check out the Cladco eBay Store for some great deals while shopping. Listings include clearance stock on cladding and decking products as well.
EnviroBuild - EnviroBuild sells composite wall boards from £68.37 per sqm (inc. VAT). Boards are available in 2.5m, 3.6m and 4m lengths, with four colour options to choose from.
Silva Timber Products - Silva Timber Products sells a range of traditional timber boards from £32.22 per sqm (incl. VAT). Timber cladding boards are available in 4m lengths and a variety of timber types to suit your desired look. Silva Timber Products also feature a clearance section on their site, whereby you can grab a good deal or two on larch and cedar timber products, to name a few.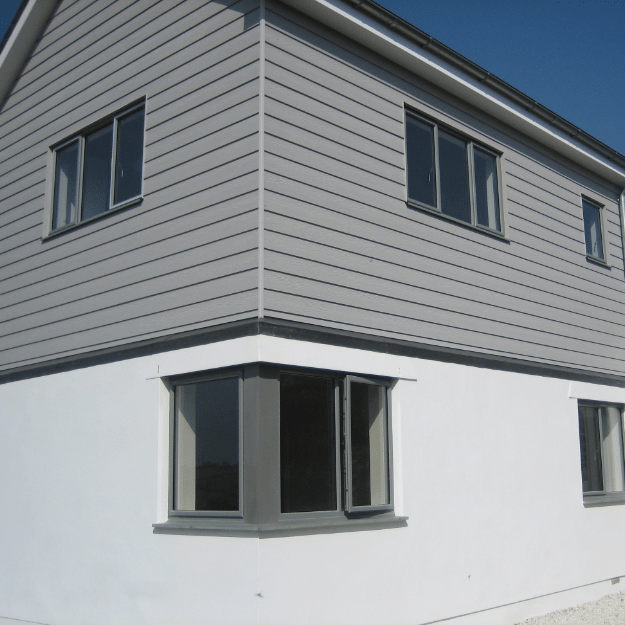 Is Plastic Cladding Cheaper Than Composite?
Both of these types can look great for interior cladding projects. It's a close call, however, but plastic cladding is cheaper than composite in most cases. Both of these offer low resistance properties, however, Composite has the edge when it comes to longevity and warp resistance when exposed to harsh sunlight for long periods at a time.
Unplasticised Polyvinyl Compound, or uPVC for short, is usually cheaper than Composite due to the lighter construction and fewer materials used in each board. uPVC comes with its cons, such as being prone to warping over time. This means that it is usually the popular choice for interior use, placed out of direct sunlight and out of reach from the elements. Expect to pay anywhere from as low as £20 per sqm (incl. VAT) for uPVC.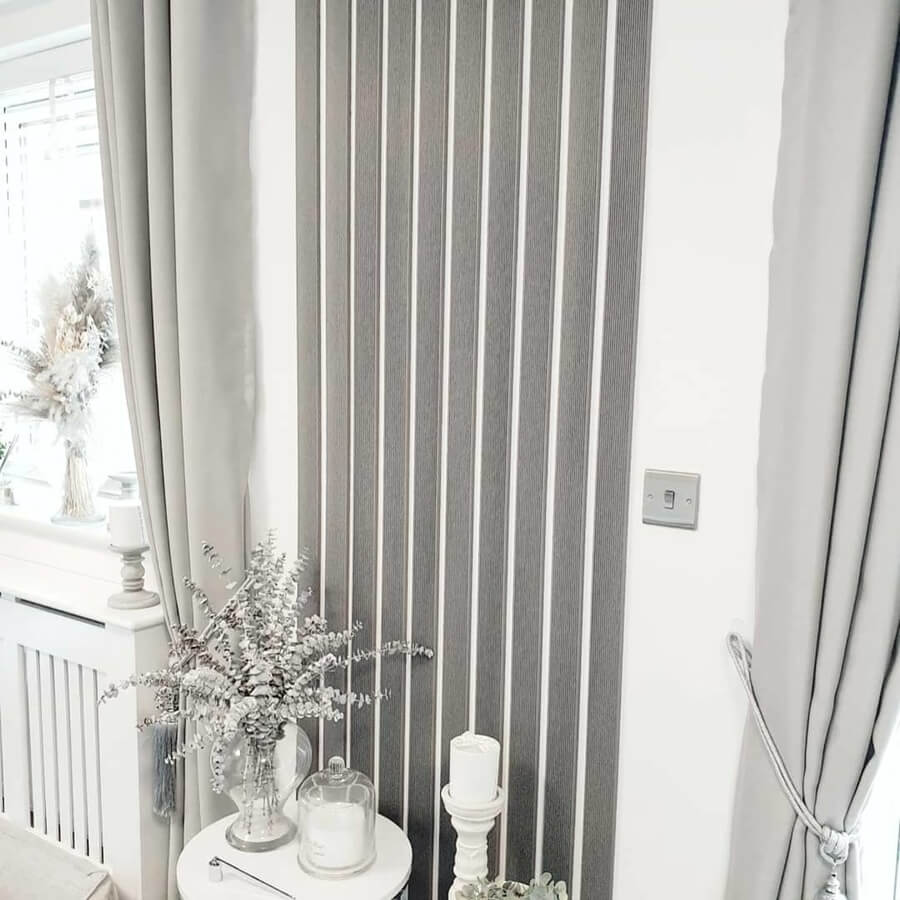 Tips to Save on House Cladding Costs
Choosing the right material for the exterior of your house, whether that's timber, plastic, or composite, doesn't have to be a costly pursuit. There are a number of ways in which you can reduce the price and ongoing costs of house cladding, from opting for collection instead of delivery, or simply by reducing delivery costs by ordering everything at once.
You can save on house cladding costs by choosing the DIY route, removing any labour costs by an external contractor or building service.
Choose a darker colour to help hide any dirt and grime that may build up over the years, reducing the annual costs of cleaning.
If paying a contractor, check the weather for a few days of sunshine to avoid postponing or extending installation times and costs.
Check that you have all the materials and boards in your initial order to avoid paying for delivery charges on additional items.
Giving your home the edge with exterior cladding doesn't have to come at a high price, or even look overly industrial. Stylish, contemporary results can be achieved with affordable, quality products, be it timber or composite. Search for your next cladding material and order online at the right price.
Call our sales team on 01837 659901 to find out more about cladding while shopping online. Don't forget to check out the clearance categories of a company's site while shopping to grab a deal or two for your shopping basket.