This detached house featured the popular design in the 60-70's of pebbledash. The design is less popular in the modern age with many struggling to find a solution on how to cover it. You can paint it which is a long labour-intensive job or you can re-render the outside, which again is a very costly and long job to do.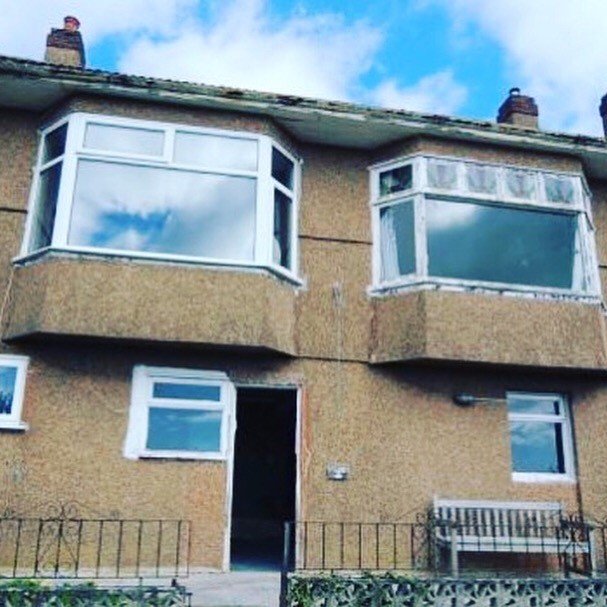 Our customer completely transformed his home by using Cladco Composite Wall Cladding in Stone grey. By painting the lower half of the house, a crisp white grey, he then was able to have contrasting stone grey cladding above which completely changed the look of the house.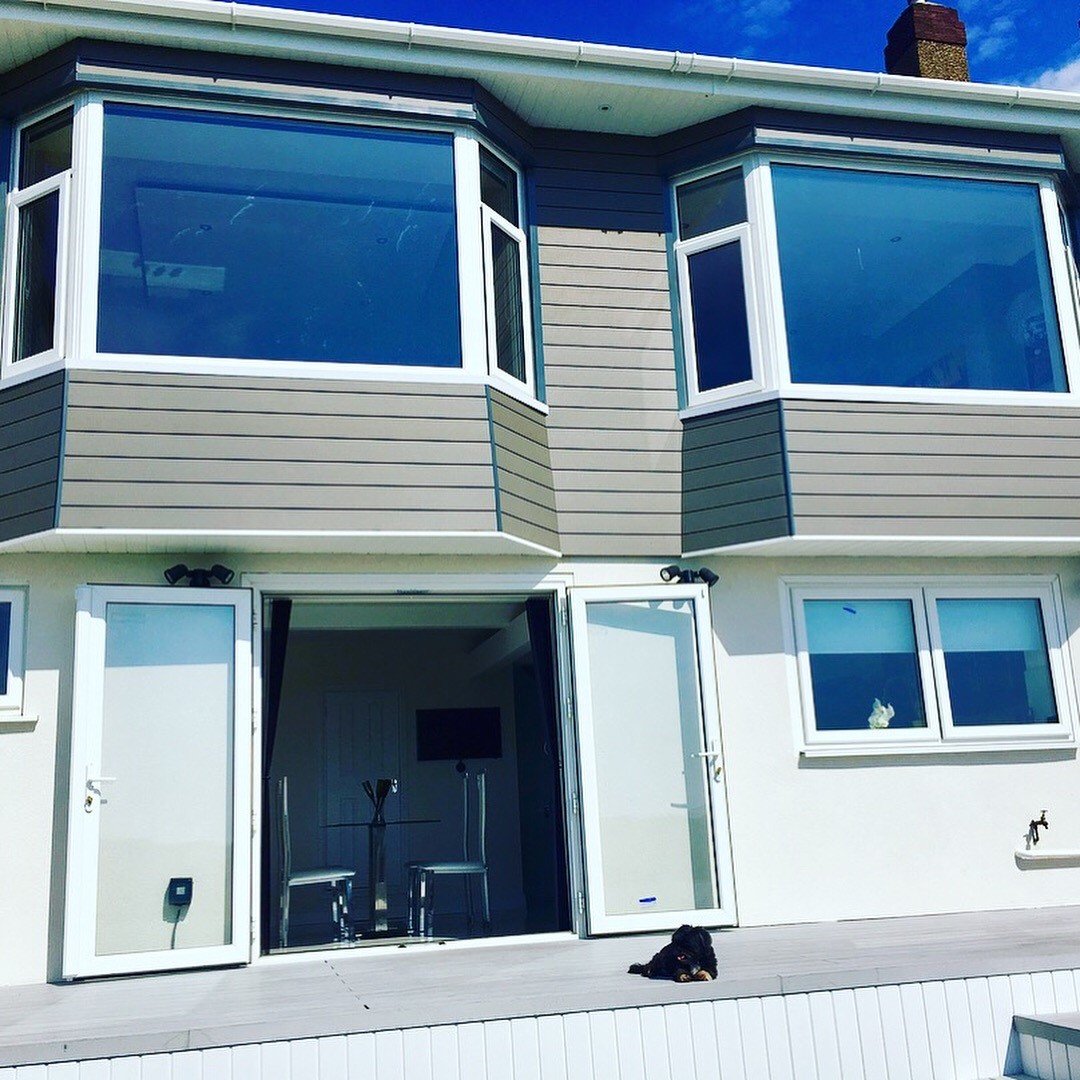 The house now looks like a completely different space. Simple additions such as Cladco composite decking and painting the fascia boards have completely modernised up the appearance. The wall cladding is quick and easy to fit meaning once the starter strip was installed the rest of the boards were easy to fit on top.
Having the Cladco wall cladding boards surround the large bay windows really shows off their impressive size and makes the whole property look much bigger.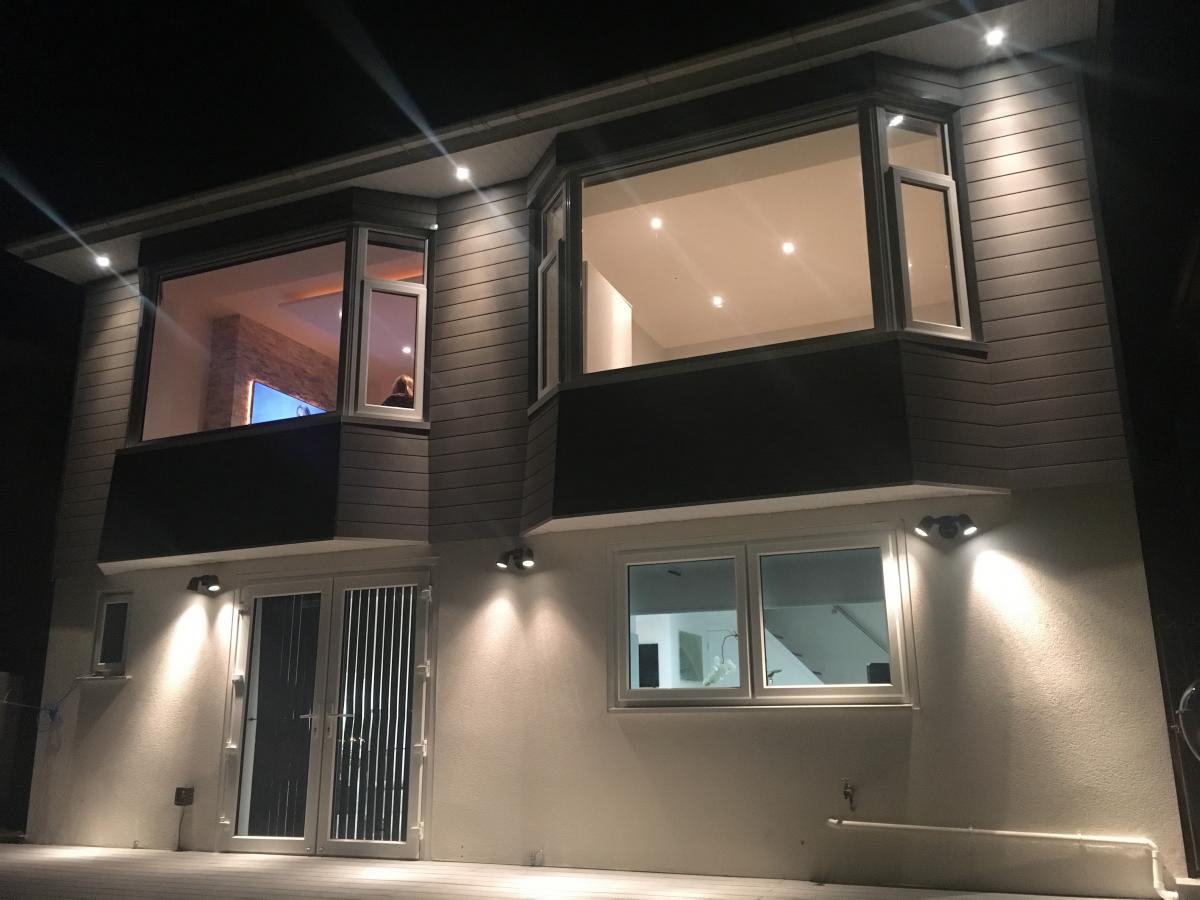 This customer has really thought of everything by adding downlights to the exterior in the fascia boards and on the exterior walls. In the evening this gives a beautiful modern light and really highlights the high-end finish on the property.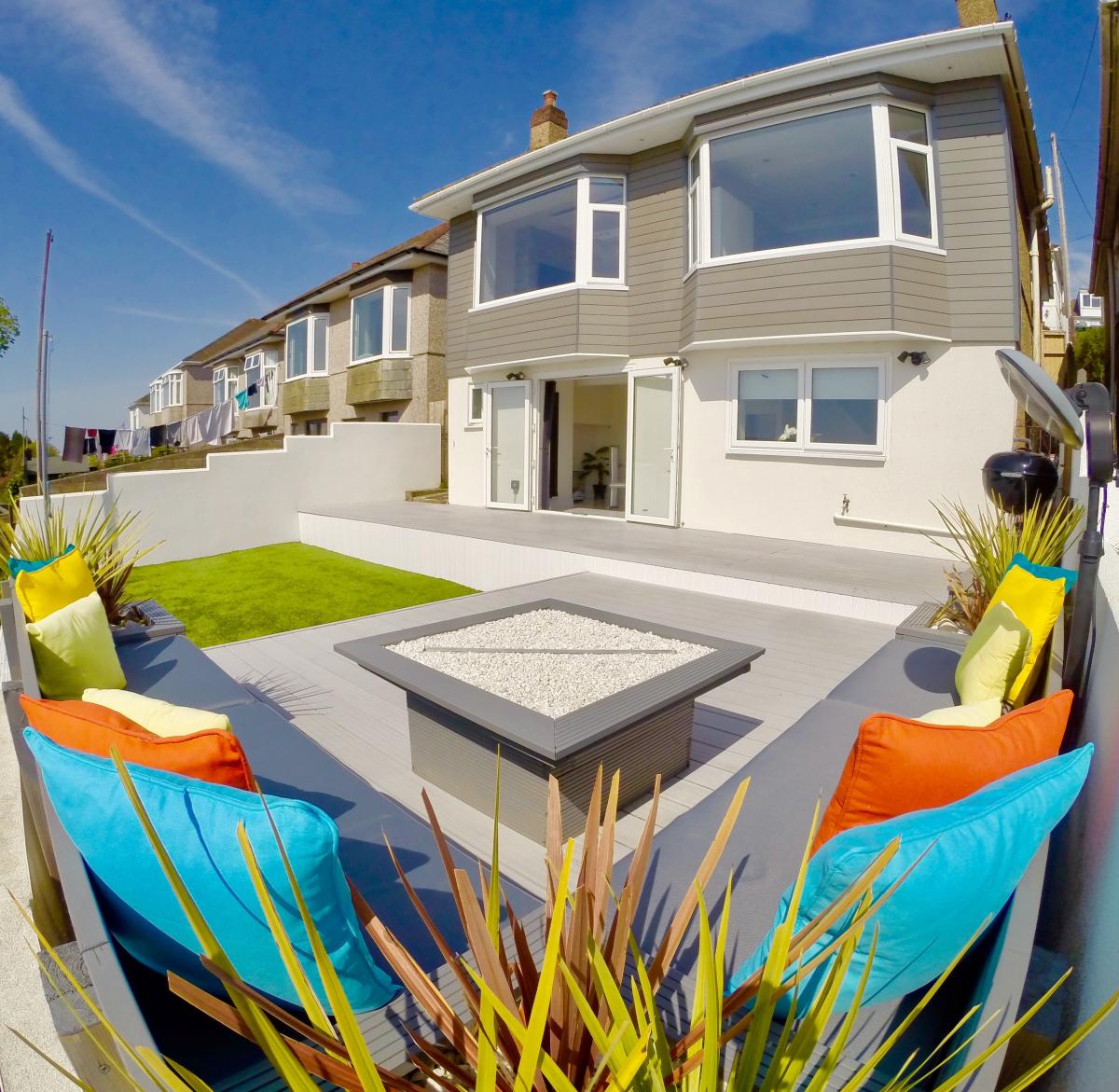 You can really see the extent of perfection when photographed from the end of the garden. Using Cladco Composite stone grey decking boards in his garden he has perfected the look of the whole property, matching in both the exterior walls covered in Cladco Composite Wall Cladding and th decked garden area.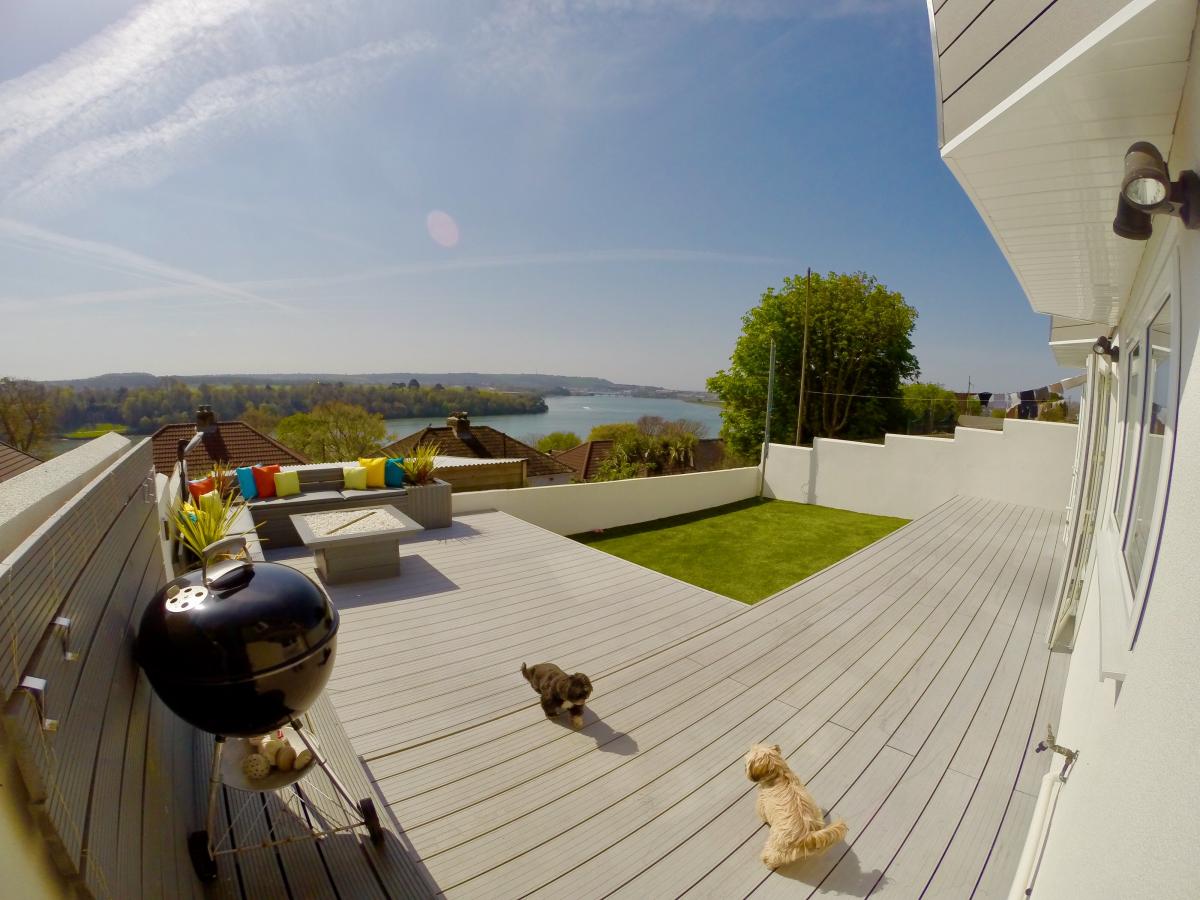 This home now has a beautiful flow from inside to outside making his home a beautiful retreat. This home is a wonderful example of how to improve your home without having the costly expense of moving. By using Cladco Composite Decking and Cladco Composite Wall Cladding this home is now virtually maintenance free and has a high end long lasting finish which is easy to maintain and enjoy.
For more inspiration please visit our gallery page.
If you need any help with your Wall Cladding calculations, please call our sales team on 01837 659901.