Adding a deck to your outside area, either as a ground-level, raised decked platform or as a balcony is a fantastic way to make use of your outdoor space. However, with the broad range of materials available on the market for decking, how do you know which is the best one to go for?
Which is better, composite decking or natural wood decking? In this article, we take a look at all the aspects you will need to know when making a decking choice, including the pros and cons of the increasingly popular wood-plastic Composite Boards as a decking material.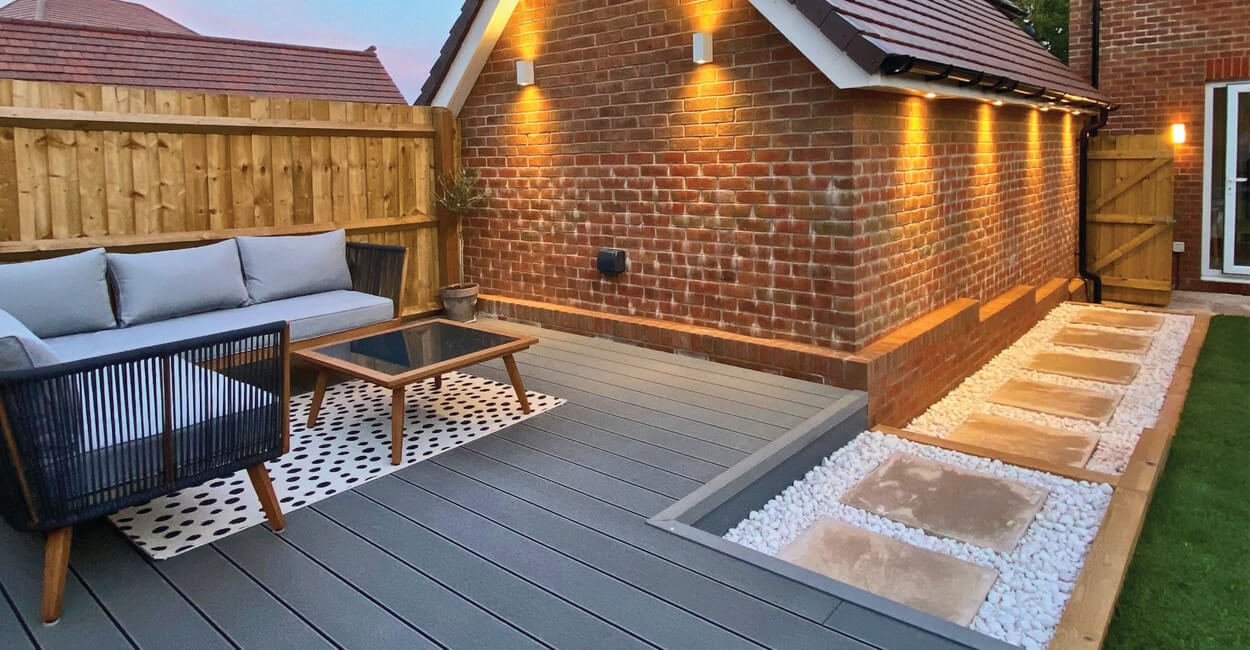 Stone Grey Composite Deck Boards by Cladco
ADVANTAGES & DISADVANTAGES OF
COMPOSITE DECKING
Cladco Composite Decking is an environmentally friendly decking material that is manufactured from an amalgamation of 60% FSC-accredited hardwood fibres and 40% recycled plastics, together with bonding agents and different coloured tints.
If you are looking to add a composite deck to your property, you will want to know if this kind of deck material is really worth it - does it have the same or any additional benefits as traditional timber? Will it bring added investment to your garden?
Composite decking offers a vast amount of beneficial properties when compared to other traditional decking materials on the market, these include:
Less maintenance - Composite decks do not require regular sanding, painting, sealing or varnishing as wood or lumber decking would.
UV resistant - Composite wood-plastic boards have an increased resistance to fading when exposed to UV in comparison to natural wood decks.
Low-slip - When installed with the narrow groove side up, composite boards have a lower slip risk than treated lumber boards.
Low absorption rate - whilst composite wood boards are not waterproof, they absorb less water than a traditional deck board or wood products would
Composite decking is stain, and scratch-resistant - keeping your garden deck looking brand new for years to come.
Composite products are rot, splinter and warp-resistant.
Composite decking products are available in a range of colours, from lightly coloured deck boards to darker, more contemporary finishes.

Learn more about planning your composite decking project and the best places to buy composite decking here. Calculate the cost and number of boards and fixings you may need using the Cladco Composite Decking Calculator.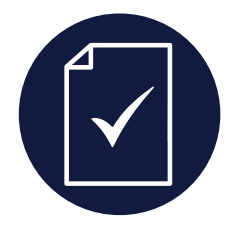 PROS OF COMPOSITE DECKING BOARDS

LONGEVITY: YOUR
DECKING

WILL LAST

Unlike natural pressure-treated wood decking, composite deck boards are able to withstand more severe changes in weather conditions. The composite material of the boards can handle higher levels of UV exposure without fading, are mould-resistant in wet weather conditions, and do not expand and contract as much as wood decks would in cold climates - all without requiring any additional treatment or added protection.

The plastic composite material that makes up the boards also resistant to insect damage such as woodworm and beetles.

Learn about Cladco Composite Decking and see the warranty here.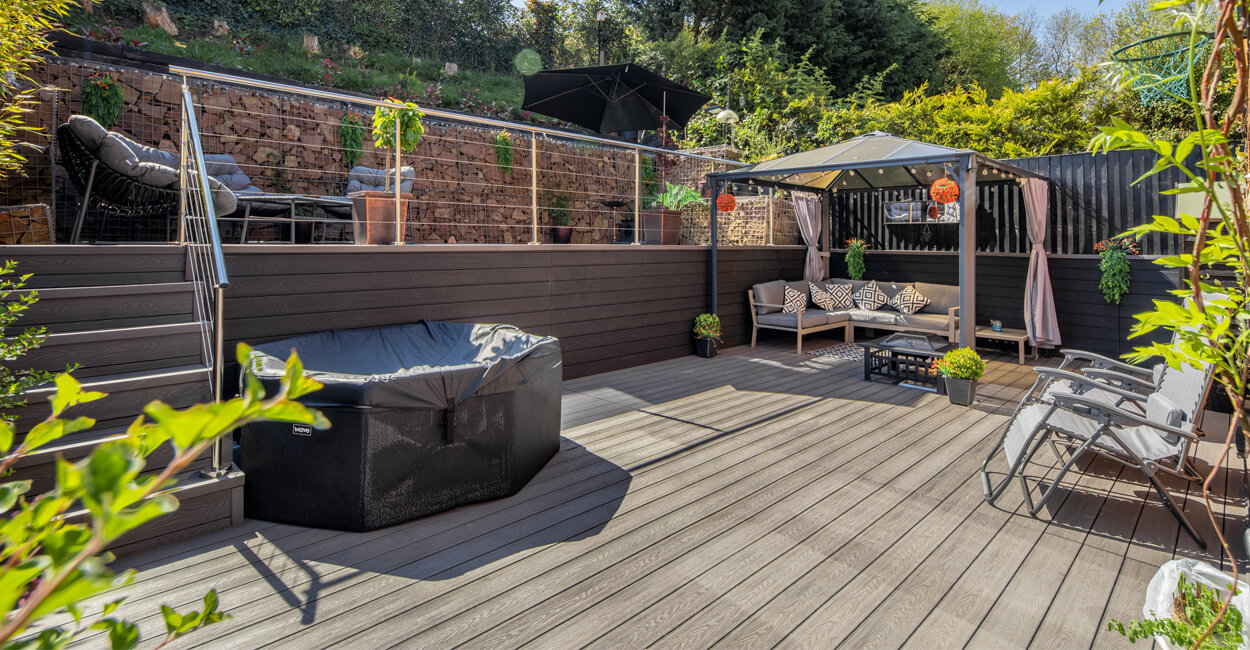 Stone Grey Composite Coloured Boards by Cladco are weather-resistant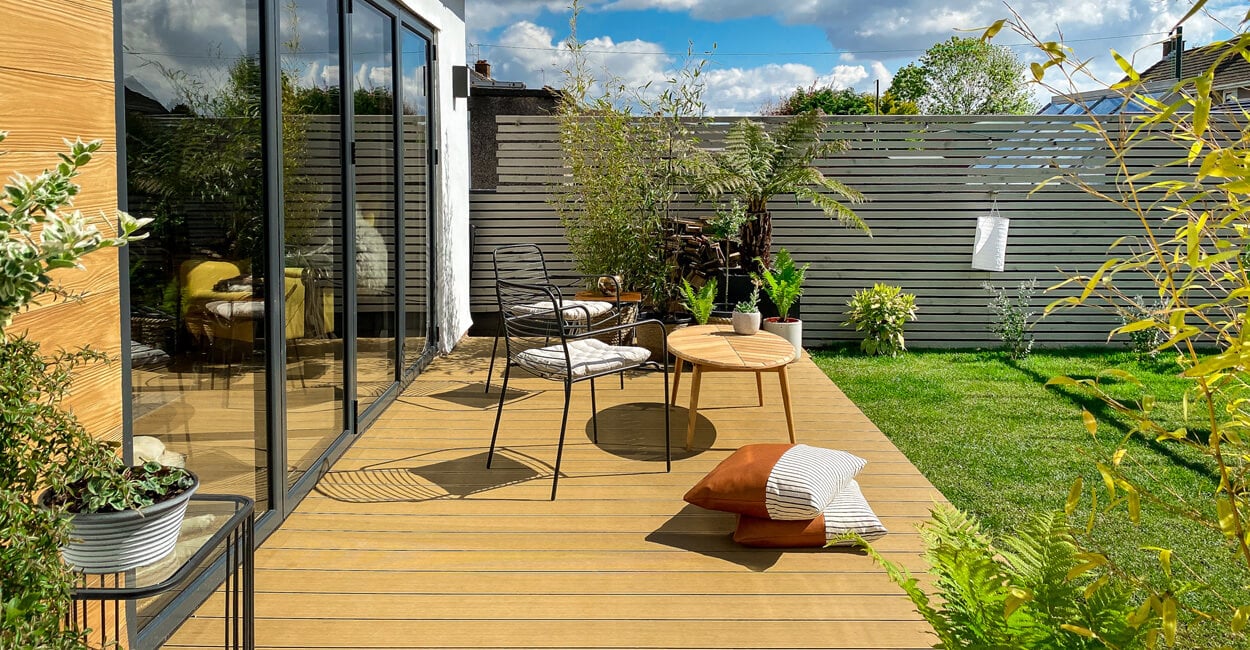 Composite Coloured Boards in Teak replicate the look of wood products
DURABILITY: LESS
MAINTENANCE
One of the main benefits to owning a composite outdoor deck is the low-maintenance properties of the boards, allowing you more time to sit back and relax in your garden rather than staining, treating, sanding or painting your decking year in and year out.
Stained, natural, and pressure-treated pine decks require regular maintenance to ensure the natural wood retains its high-quality look, but even with this - they are still susceptible to cracking, splintering, rotting, and warping as time goes by, which can be dangerous especially to homes with small children and animals.
Learn more about care maintenance of composite decking as a material here
STYLE & COLOUR: CREATE STYLISH OUTDOOR SPACES
One of the pros to plastic-wood Composite Decking compared to wood deck products is the wide range of colours they are available in. Cladco Composite Decking comes in a variety of eight colours in either a Woodgrain or Original design, providing customers with a high level of both flexibility and choice when it comes to styling their outdoor space.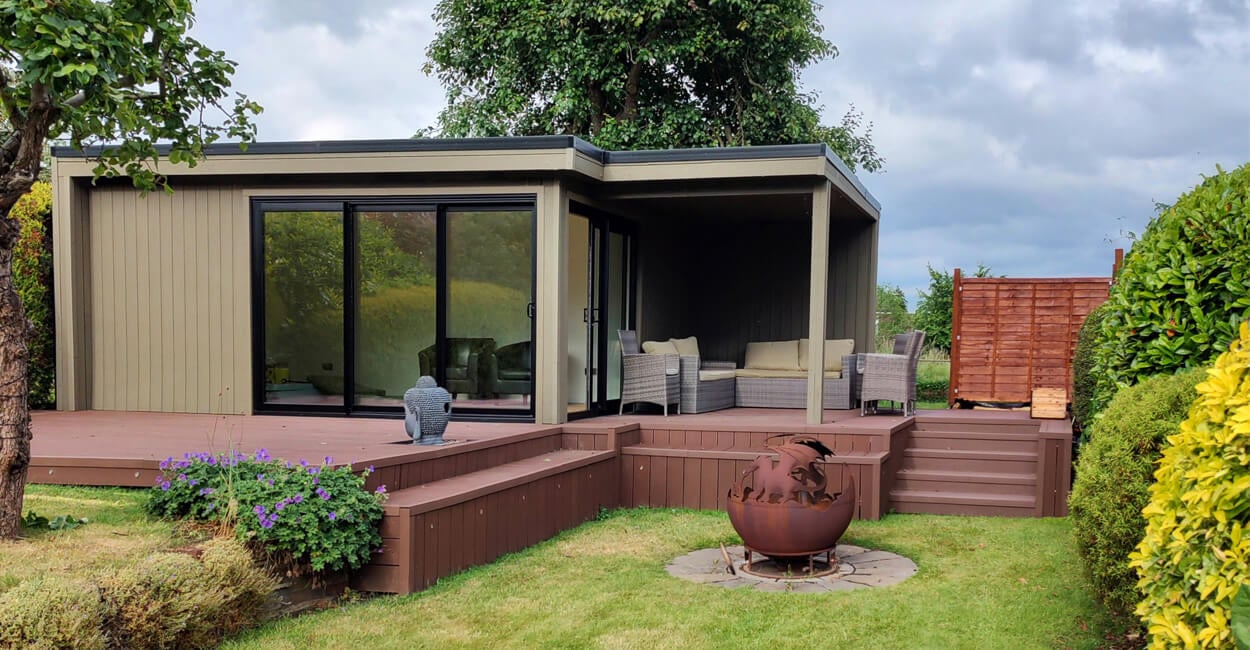 Redwood is just one of the eight colours available in the Cladco decking range
Wood composite decks can be stylised in contrasting or complementary colours and designs. Match your decking to your home in neutral, grey shades, or alternatively finish your decking with different coloured Bullnose Boards to create a picture frame effect, or multicoloured pattern.
ECO-FRIENDLY: THE GREEN CHOICE
For some, the sustainability of their purchases and choice of materials is important to them for environmental reasons. Cladco Composite Deck Boards are made with 100% recycled materials, made up of 60% FSC-accredited hardwood fibres alongside 40% recycled plastics. This not only makes Cladco Boards a more sustainable choice - but the wood-plastic composition makes for greater durability within their structure when compared to other natural lumber materials.
The low-maintenance properties of composite materials mean products require no regular staining or varnishing, therefore not releasing harsh toxins into the environment during annual maintenance.
Find out more about Cladco Composite Decking environmental policy here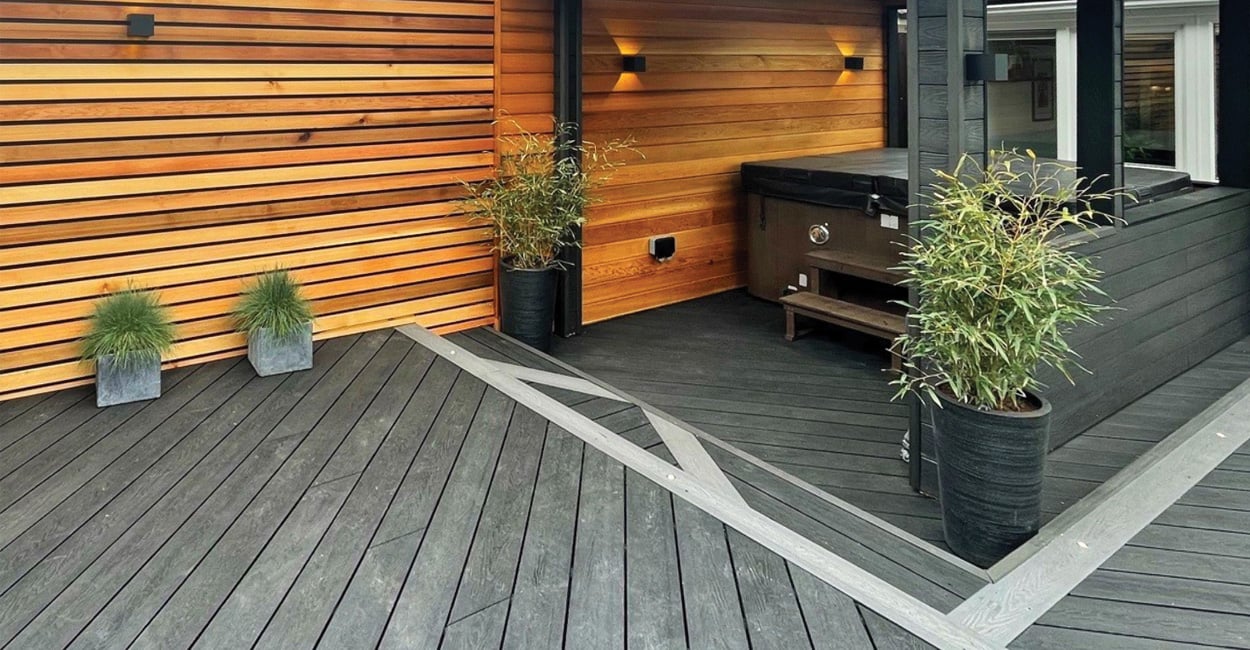 Different composite coloured Boards installed together to create a multi-coloured deck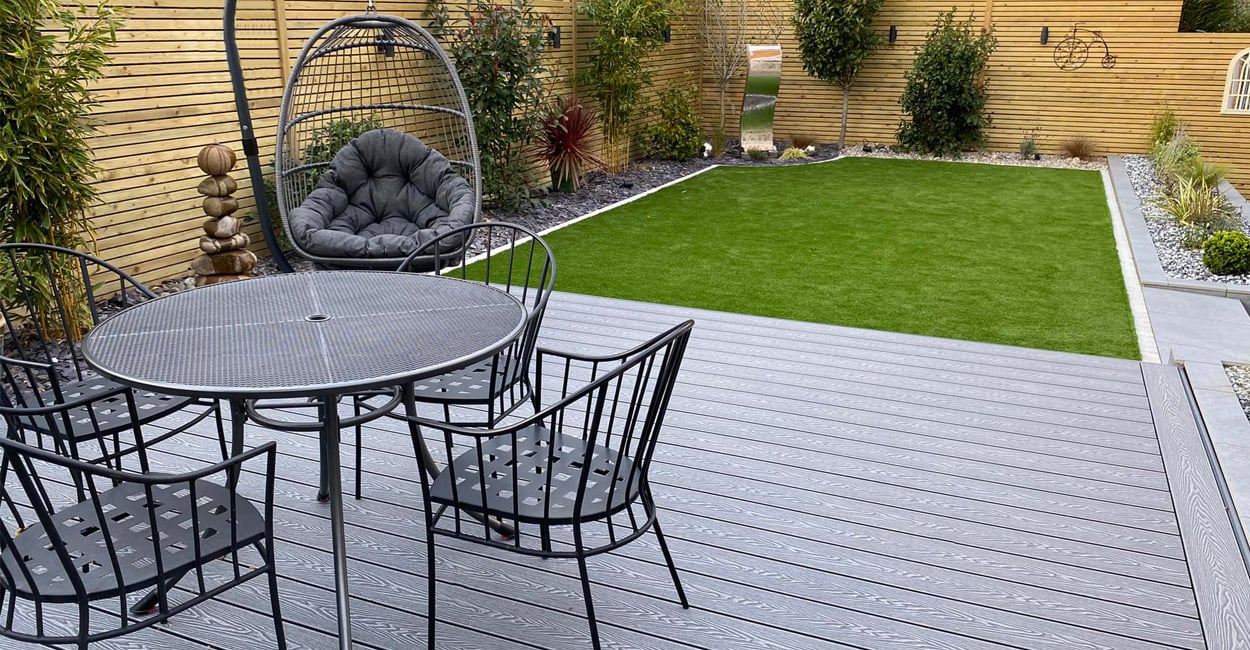 Composite products are scratch-resistant, making them ideal for garden furniture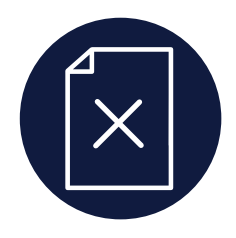 CONS OF COMPOSITE DECKING BOARDS
PRICE: UP-FRONT COST IS HIGHER
Composite is not the cheapest decking material available on the market, it is generally more expensive than its wood decking counterparts due to the manhours and recycled materials needed to produce a high-quality product. Manufacturers of composite decking often have increased overheads compared to wood or treated lumber deck suppliers.
However, the additional benefits of composite materials make up for the initial financial outlay of a composite deck. The product may be slightly more expensive, but its range of benefits including low maintenance, fade, scratch, and insect resistance far outweighs cheaper wooden decking boards in the long run.
PROPERTY VALUE: MATERIAL MAKES NO DIFFERENCE
Decking can help increase the property value of your home, as it extends a buyer's perception of the amount of living space your house has to offer.
Unfortunately, it is the actual deck that could add value to your property, not necessarily the material it's made from. The benefits of composite decking are a highlight for the homeowner, however, this shouldn't have an overall impact on the property price as an added investment.
PERMANENT COLOURS: NO REPAINTING
When it is time for your to consider the colour for your composite deck, it needs to be a choice you are 100% happy with, as once installed - the colour cannot easily be changed. Composite products are permanently coloured to help prevent fading and reduce maintenance. Darker colours such as greys, browns, and blacks may not be easy to modify if you're wanting a different colour down the line.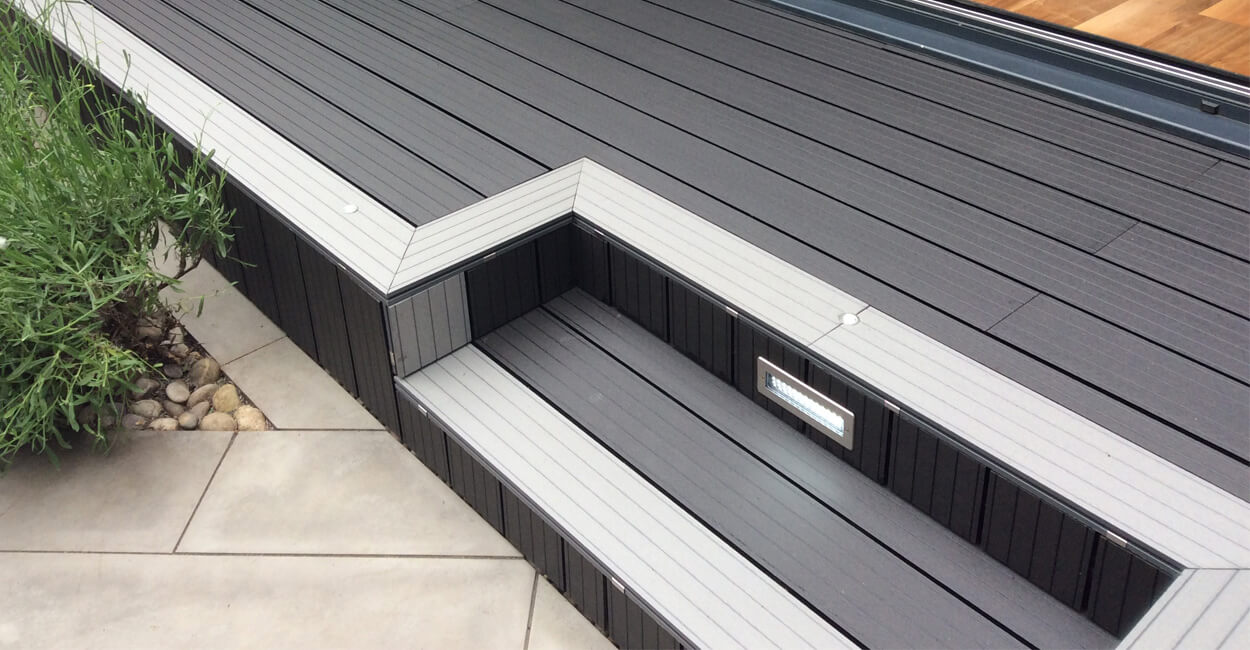 Composite decking colours can be altered slightly with sun bleaching, or by applying certain harsh chemicals - although this is not recommended.
FADING: DARKER COMPOSITE COLOURS CAN FADE OVER TIME
Like anything which is exposed to the elements 24 hours a day for several years, some fading of colours is unavoidable. The most notable fading will come from the darker shades of composite materials.
This could be encouraged by a number of factors, including UV rays, weathering, high footfall, sun lotions or other chemicals being spilt on the deck.
The higher the quality of the material, the less likely the boards are to fade. Cladco Composite Decking has built in UV-resistant properties to help prevent fading over time.
LOOK: CAN LACK THE REAL WOOD LOOK
One of the pros of composite decking can also be seen as a con - which is the real wood look of the boards. While composite decking products have been designed to reflect the look and feel of authentic wood, as with most things man-made - this cannot be achieved entirely.
Thanks to the recycled wood fibres within the boards' composition - they do still have a subtle natural look, especially Cladco Woodgrain Effect Composite Decking Boards. This realistic effect is only magnified if you opt for a natural wood colour from the Cladco Decking Woodgrain range such as Teak, Coffee, Olive Green or Ivory.
Cladco Woodgrain Boards replicate the look and texture of natural wood
Woodgrain effect Composite Decking in Ivory replicate the look of a treated lumber wood deck
IS COMPOSITE DECKING WORTH IT?
To decide if composite decking is worth it, first you must determine what it is you want from a deck.
Composite deck boards are low-maintenance, low-slip, insect and fade-resistant and should not fade, warp, splinter or rot - ensuring your deck boards will stay looking high-quality for many years to come. All you need to do is choose the colour or finish, install, sit back and relax.
Cladco Composite Decking Boards are available in either 4m or 2.4m lengths and either Woodgrain or Original effect finishes in a variety of eight colours.
Quality issues with composite decking are few and far between, whereas natural wood deck boards require high levels of aftercare, and have more cons than that of composite decking.
For more information about Cladco Composite Decking or to generate a quote for your project, take a look at our Cladco Decking Calculator or contact a member of our friendly Sales Team on 01837 659901.