Your garden is a big part of your property, summer or winter, and you want your outside space to look and feel spacious, bright, attractive, and inviting.
Do you need more privacy from your neighbours? Are you embarrassed to invite people to spend time outside at your home? Adding Cladding to your garden is a simple yet effective way to transform the look and feel of your home.
Become excited to look outside your kitchen window every day and look forward to those endless summer nights and dinners in the garden with these easy solutions to complete and perfect your existing garden with these garden cladding and walling designs and ideas.
Depending on your preferences, Cladding and walling options can range in price, from the price of materials to the price of delivery and install. As a result, you can transform your outdoor area into a contemporary and stunning space with just a few materials.
This article will show you how different customers have used Cladding and Walling materials for a decorative installation around their property.
Garden Wall Composite Cladding
Adding Garden Wall Cladding is a fantastic way to adapt and redesign your outside space easily. Cover an existing crumbling or peeling wall, or create a timeless wall piece with Cladco Composite Wall Cladding.
You can add Cladding to your walls in a range of contemporary or traditional styles. To complement or contrast your building or surrounding area.
Wall Cladding materials can be either in natural stone, brick, timber, roofing sheets, Composite, slate, and many more.
AT A GLANCE: COMPOSITE GARDEN WALL CLADDING
Using Cladco Composite Cladding on your garden walls is a fantastic and easy way to create a high-quality natural timber look for a rustic outdoor appearance without the hassle of maintaining it. Made from 100% recycled materials,60% plastic, and 40% FSC accredited wood fibres and comes with a range of additional benefits:
• Cladco Composite Wall Cladding is available in either woodgrain or original finish.
• In a range of eight colours.
• Easy to install
• Do not require staining, sanding, treating, or painting
• UV resistant - colours should not fade and if they do they should only give the panels an attractive weathered look
• Insect Resistant - thanks to their part plastic interior, insects should not burrow into them or eat them
• Stain and scratch-resistant
Cladco Composite Wall Cladding Panels are a perfect solution to cover any unsightly units or walls in your garden. The panels can also be used as additional walling to divide up a garden or area.
CLADCO STONE GREY WALL CLADDING DIVIDE
This customer has used Cladco Composite Wall Cladding Boards in Stone Grey to create this modern and stylish divide between their outdoor space and their neighbours. Cladco offers nationwide delivery, so why not move away from the traditional brick or concrete blocks walling design and invest in Cladco Composite Wall Cladding Boards.
The Stone Grey Cladding Boards have been added to this garden design and compliment the concrete brick walls on either side of the fencing and the immaculate flagstone flooring. This garden wall covering has been accessorised very simply with wall lights and potted plants for a simple yet effective garden wall.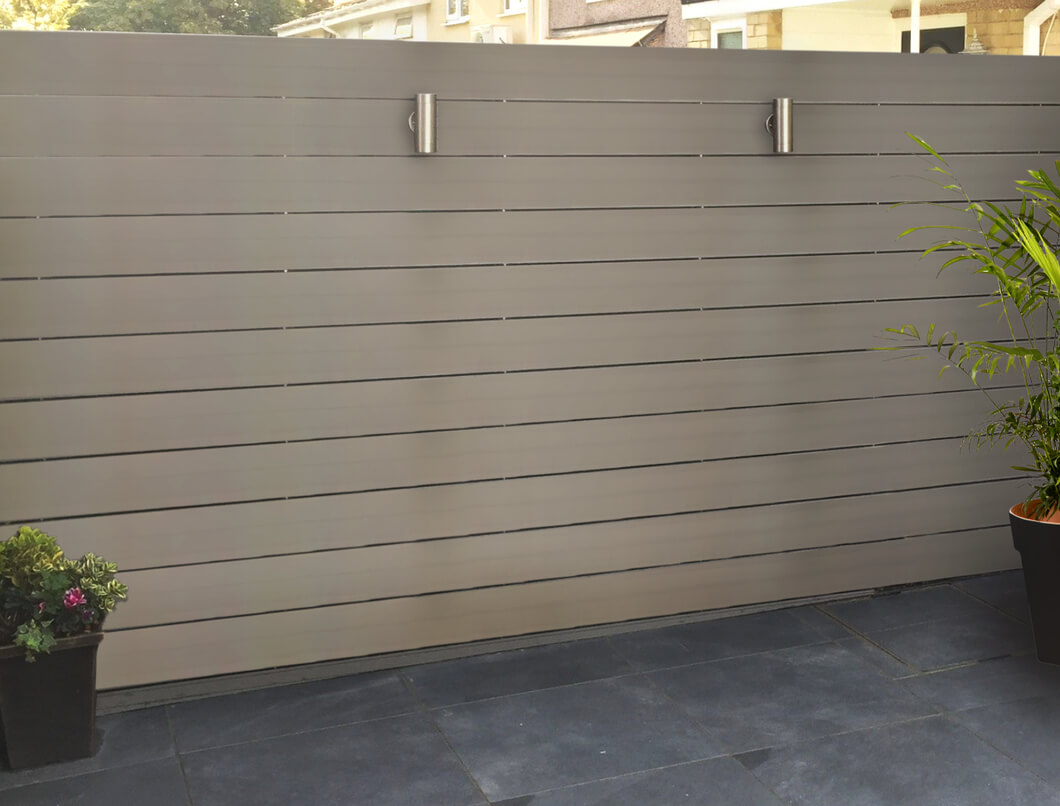 TEAK GARDEN CLADDING AGAINST VIBRANT PLANTS
These Garden Wall Cladding Panels, from Cladco Profiles, are a high-quality Composite material, a low-maintenance alternative to traditional timber.
Using Cladco Composite Woodgrain Wall Cladding in Teak creates a traditional wood effect on this feature wall. In addition, the Teak Cladding can blend nicely into the vibrant colour of the plants.
The beauty of the natural components against the artificial creates a fantastic feature for this customer garden.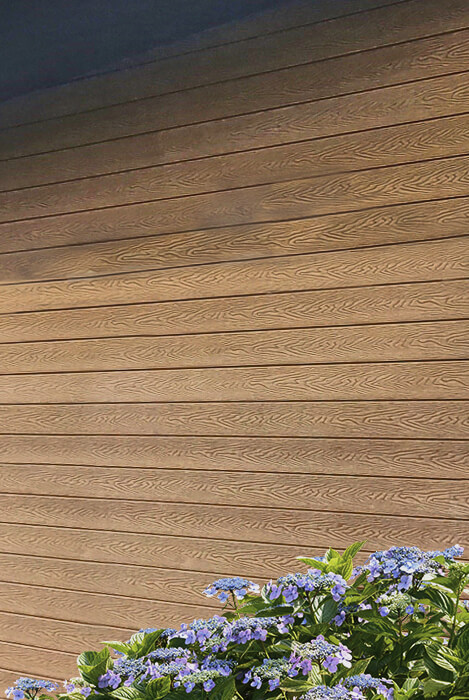 Light Grey Wall Cladding: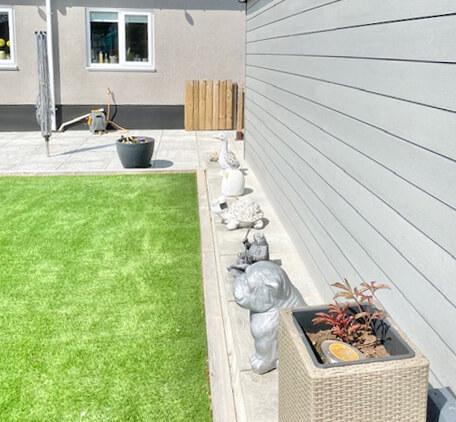 The above customer has used Cladco Composite Cladding in Light Grey around the edges of their property.
The Light Grey Panels create a bright, stylish, and modern feature for their landscape. The walls' light grey colour fits well with the porcelain ornaments, which creates an attractive split between the lawn and the boundary wall.
The Cladding texture against the concrete tiles and the lawn result in a complete textured contemporary design. The paving stones complement the Grey Cladding creating a stunning outdoor area.
Ensure your privacy with Cladded Garden Participants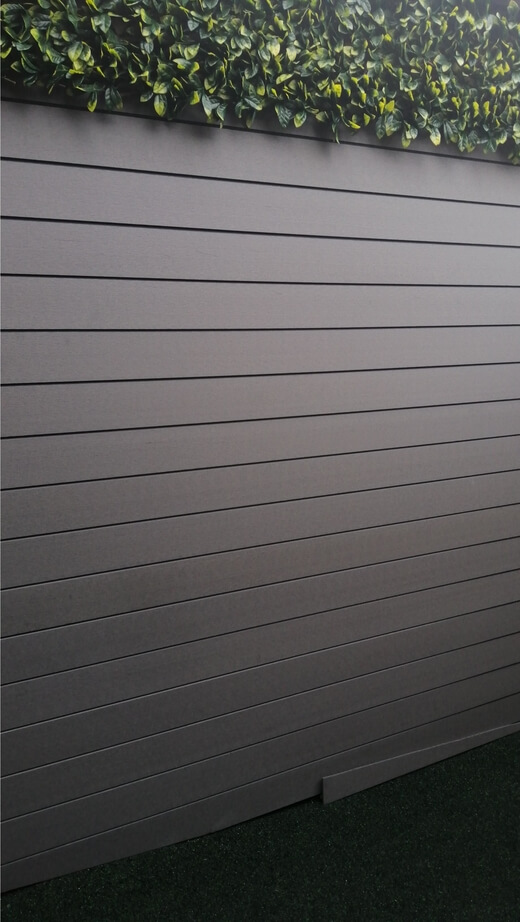 This installation has used Cladco Composite Cladding Boards in Stone Grey for this gardens border. The Stone Grey Wall Cladding Boards are low-maintenance, and UV resistant, making it the perfect walling substitute.
The bright plant contrasts fantastically with the Cladco Boards creating a beautiful landscape for the customers to enjoy.
Stone Grey Wall Cladding Design
The below installation has used one of the most popular colours that we have in our Cladding range, Stone Grey Composite Cladding.
This walling is an ideal solution to ensure any open areas of your gardens are blocked off. Cladco Composite Wall Cladding can be installed either vertically or horizontally depending on preference.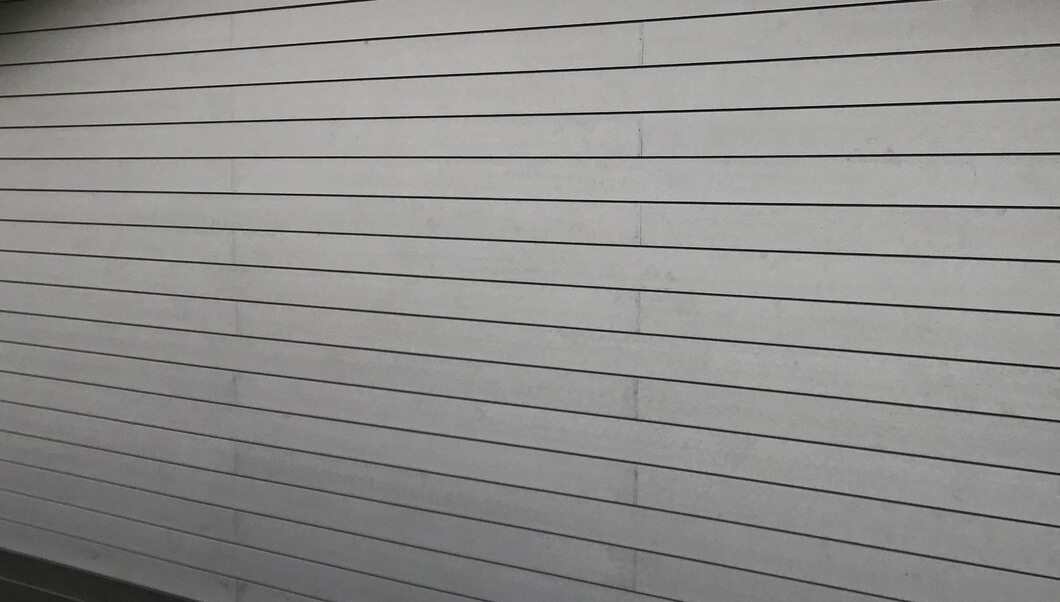 When it comes to adding walls and stones to your space the design options are endless, from flower beds to diving walls, natural stone is a fantastic way to add texture, colour, and style to your garden. Stonewall materials come in a range of different thicknesses, colours, and finishes. Thanks to the natural elements of the material no two stone wall is the same, creating a unique and rustic landscape. Stones have been used in landscaping for centuries, a natural resource that works fantastically in a rural, rustic garden.
AT A GLANCE: STONE CLADDING
Thanks to the natural materials within the stone such as calcium, silicate means that the rocks are ideal for protection against the elements, protecting your flowers, garden, and home. While Stone Cladding can be pricey, and the colour variety not as wide as that of Composite Wall Cladding, the colours available are attractive and natural as well as a range of other benefits including:
• This high-quality product should last for a long time
• The product is incredibly versatile and can be used in a range of projects
• May not need a supporting structure
Stone Walls are often a fantastic alternative to modern cladded or fenced properties. This wall is following the traditional stack building of walls that has happened for centuries. The natural, rural tones of the stones suit this countryside setting.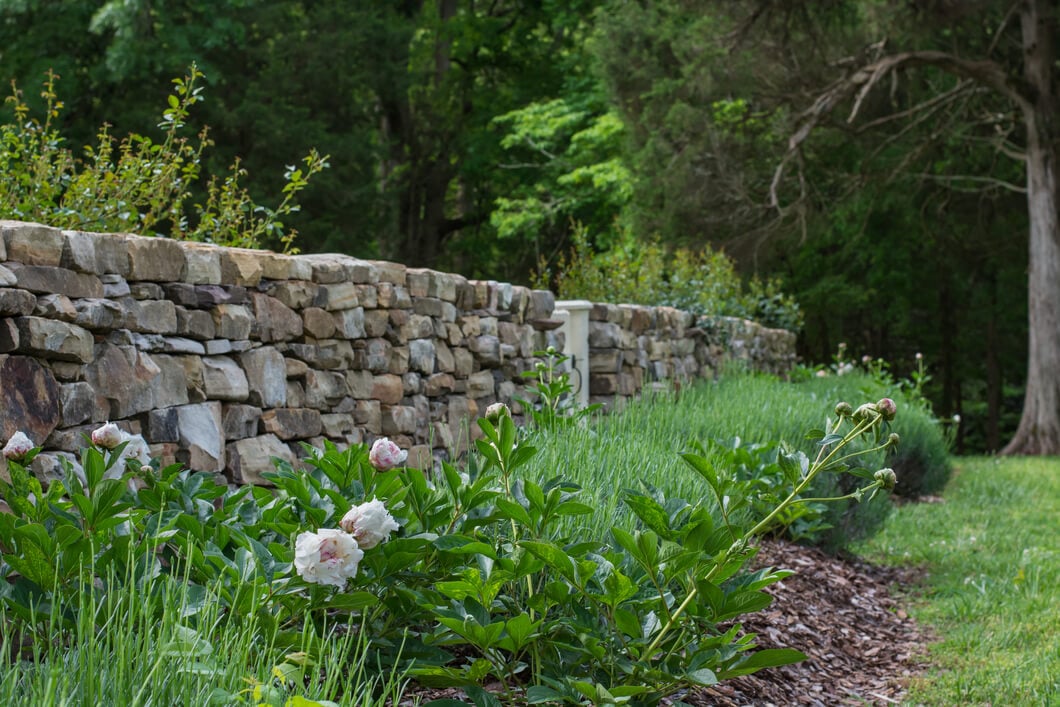 The flower beds and greenery surrounding this project allow the home to blend into the surrounding area, paving the border of the property, but not taking the attention away from the surrounding area.
The stone wall helps support the garden gate and entrance into the garden.
Creating layers with Wall Cladding
Using natural stone walls within your garden is a great way to ensure you get your money's worth, with the increased longevity that stone has compared to Composite or timber Wall Cladding Boards.
This garden has used stone walls to create different layers within the spa, creating the illusion of increased area. The slate-style rock wall is a clear focal point of the garden.
The Natural stone colours juxtapose fantastically with the vibrant colour of the plants and flowers while also holding a lot of style and substance themselves for the duller winter months.
This stone wall helps to open up the garden, guiding you towards the path and lawn.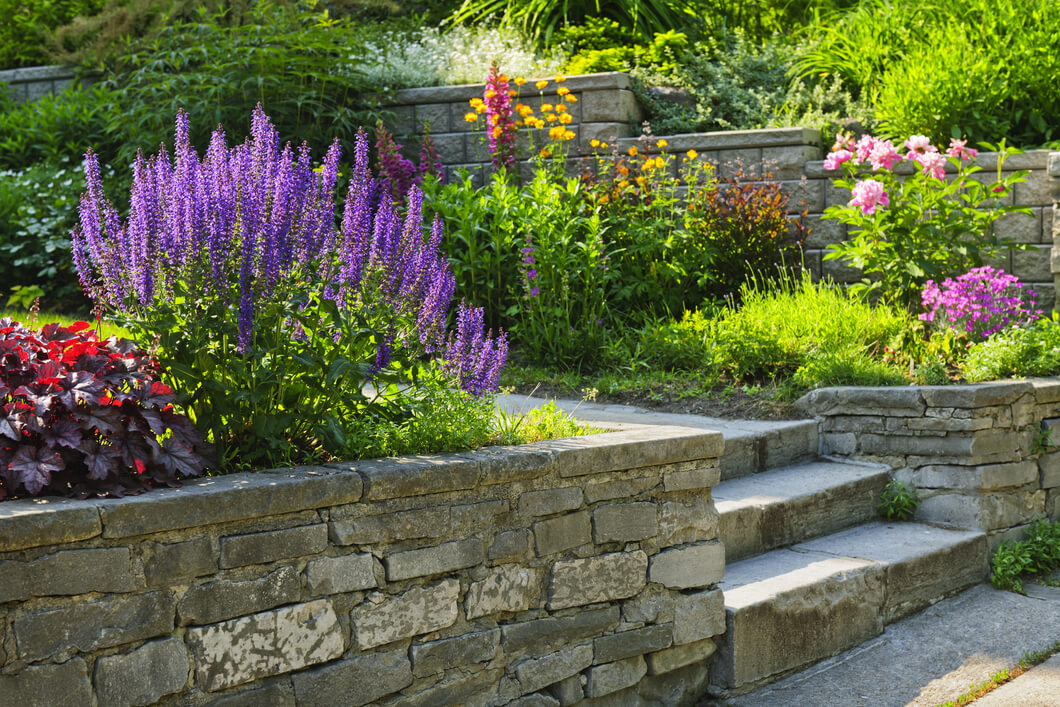 HOW TO MAKE YOUR WALL CLADDING LOOK NICE
Wall Cladding is a stylish, and sleek way to accessories and redesigns your property. Cladding can be bought in packs from some retailers or as individual items.
Cladding comes in a range of different colours and finishes. You can accessories your wall cladding with lighting, flowers. Or design your Cladded walls with paving, bricks, or contrasting and complementing colours.
Furniture can also open up the design of your Cladding, turning your cladding into a background piece rather than a central feature.

Find out how many Cladco Wall Cladding Boards you may need for your next project using our easy-to-navigate Cladding Calculator.
No matter your preference, style, or budget, there are many ways you can redesign your garden. Whether you want traditional, rustic stone features in natural muted tones within your garden, or a more modern and colourful alternative such as Composite Cladding.
Adding Cladding or Walling to your home is a fantastic way to add interesting features, textures, and privacy to your outside space. Walling can enable you to add different landscaping ideas to your home in a sophisticated, and decorative way.
To find out more about the Cladco Composite Wall cladding, our company, our range of projects or to ask for advice, contact our friendly team today by calling our number on 01837 659901. Cladco Profiles is open 8 am-5 pm during the day, Monday - Saturday for any help you may need.