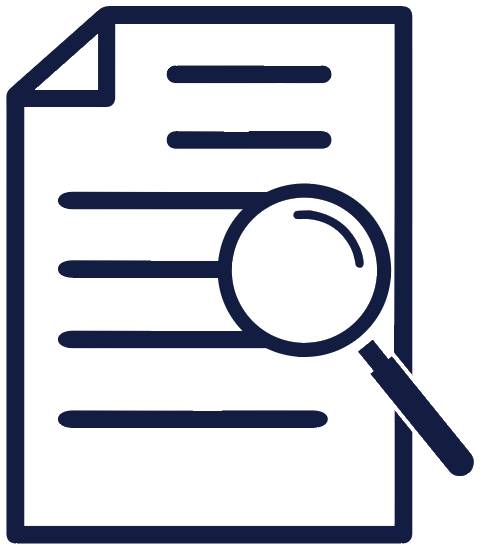 Cladco Profiles is one of the leading sellers of Composite Decking in the UK, selling and distributing the Boards domestically and commercially nationwide since 2013.
Cladco Profiles are always working on introducing new ranges to the portfolio, with the most recent addition to the Composite Decking Range being Cladco Woodgrain Effect Composite Decking Tile.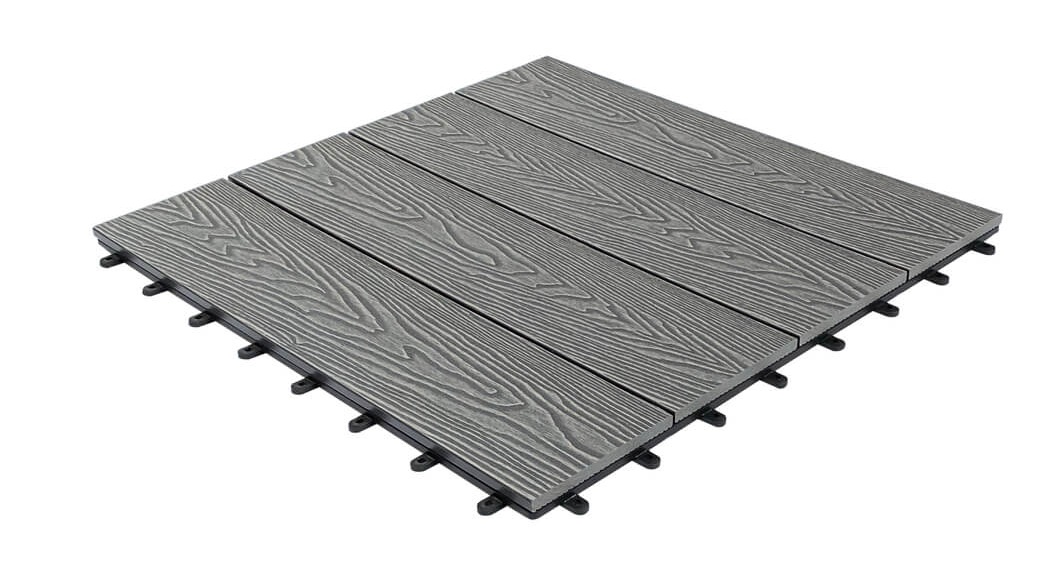 What are Composite Decking Tiles?
Cladco Composite Woodgrain Effect Decking Tiles are an easy, cost-effective way of creating an outside decking area without needing to fit a substructure, like with Decking Boards.
The top of the Decking Tiles, the Composite section, is made using an amalgamation of 60% recycled FSC Accredited Wood Fibres and 40% recycled plastics. This Composite material is then formed on top of a mesh, plastic.
Cladco Composite Decking Tiles, measured at 600mm x 600mm, come in a range of four colours: Coffee, Stone Grey, Charcoal and Teak, all with an attractive woodgrain effect giving the appearance of natural timber.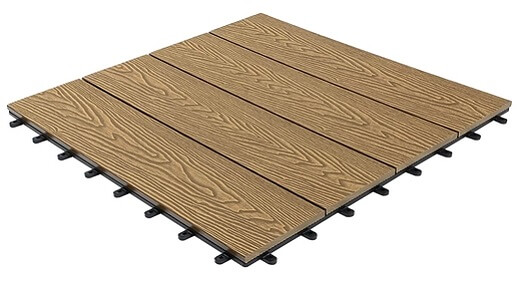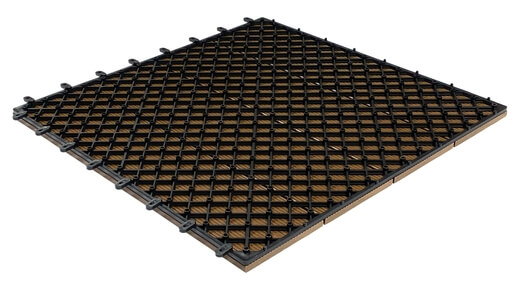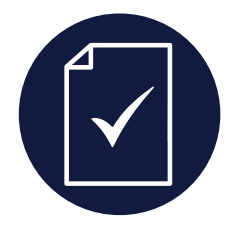 What are the benefits of using Cladco Decking Tiles?
The Tiles give the appearance of an attractive Deck without the need for laborious or costly installations. Simply click the tiles together over your desired area.
Cladco Composite Decking Tiles give the appearance of a natural timber deck cost-effectively and easily. Transforming any outdoor area, with a range of beneficial properties, including:
Easy DIY Decking, no need for screws, tools, or joists
Lightweight material
Quick installation time
Low water absorption properties thanks to the reduced amount of natural fibres
UV resistant
Scratch, stain and insect resistant
Available in a range of four attractive colours
Low-maintenance – does not require any sanding, staining or varnishing
If you require an updated outdoor seating area or walkway, Cladco Composite Decking Tiles are the ideal product for you. Thanks to the low maintenance and easy assembly of the Tiles, you can quickly and easily transform most locations, commercially or domestically.
Tiles can also be removed and reinstalled for any temporary Decking needs.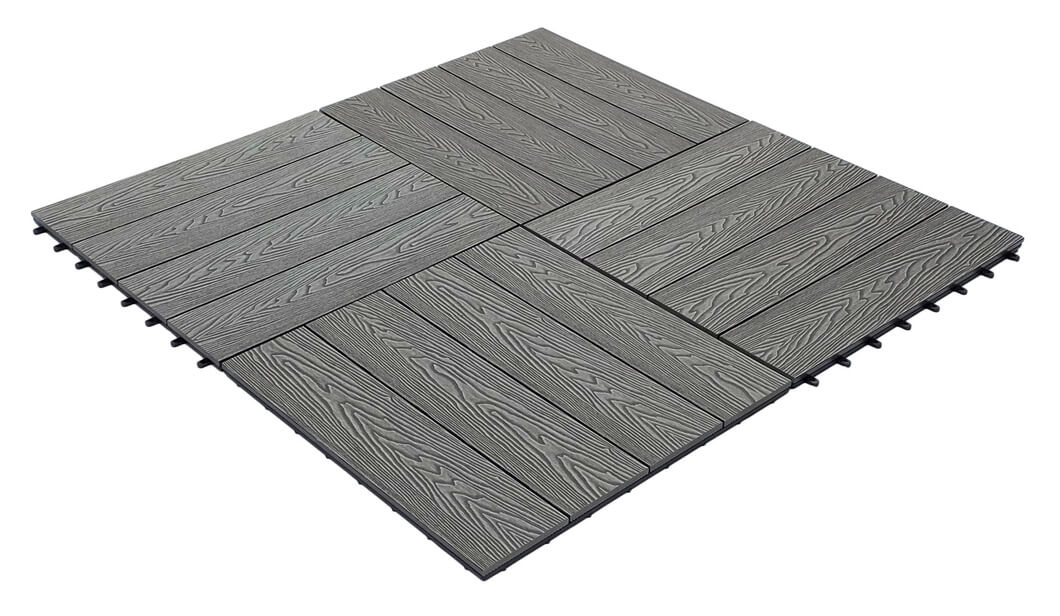 Can Decking Tiles be installed anywhere?
Cladco Composite Decking Tiles can be installed effectively and easily in various locations, with no need for a supporting structure. 
Why not cover an aged or cracked patio with new, attractive Decking Tiles? 
If you wish to install the Tiles on grass, we recommend installing a weed mat to help prevent the growth of weeds and grass from penetrating between the tiles. We do not recommend installing on grass for long periods of time. However, this may be a perfect solution for temporary structures such as marquees. 
Tiles can be cut to fit areas, so if you would like to cover a circular patio in Decking Tiles, the Tiles can be trimmed using traditional woodworking tools.
What do I need to know about Decking Tiles?
Each lightweight (5.5kg per tile) individual Decking Tile should cover a 0.36sqm area, a greater surface area than most other Decking Tiles on the market.
Tiles are available in a range of four attractive colours to complement or contrast any existing garden features or furniture.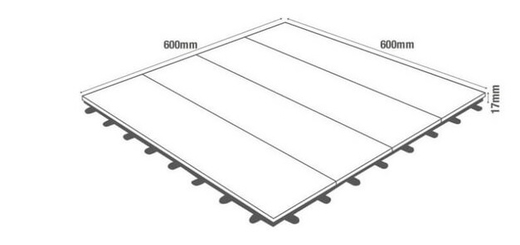 Approximate Weight Per Tile: 5.5kg
Tile Size: 600mm x 600mm
Tile Thickness: 17mm

For further information about our new Cladco Composite Decking Tile, see our website here. Or contact our friendly sales team who will be happy to assist you further on 01837 659901.