Last updated: 17th March 2023
How much should fencing cost? There's a lot more to fencing costs than just the materials involved. Are you thinking about hiring a contractor, or are you looking to tackle the project DIY style? Do you need to dispose of any old fencing panels and posts before you start?
We look at the type of fencing posts and panels available to buy and what each type can offer. We also consider fencing costs and other aspects to think about before any work can go ahead.
From the posts to the gravel boards, and to the labour and material costs, by the end of reading this article, you'll have a better idea of how much it will all cost to install fence panels.
Figuring out how much does it cost in total will allow you to create a complete picture of the project based on your budget. This will help you plan the installation in more detail and prevent any surprises, or hidden costs, along the way.

Typical Fence Installation Costs
The cost of your fencing installation will vary depending on the materials you choose and the height and length of the overall fence. If you're looking to hire a contractor or professional tradesman to install your garden fence, then consider budgeting for £150-£400 a day to cover the costs.
To help you get a better idea of how much you could be paying for the installation of a new fence, here's a cost breakdown of the different types of fence materials. If your current fence is looking a little worse for wear, or there are rotten or broken sections, then you know it's time to replace or renew your fence.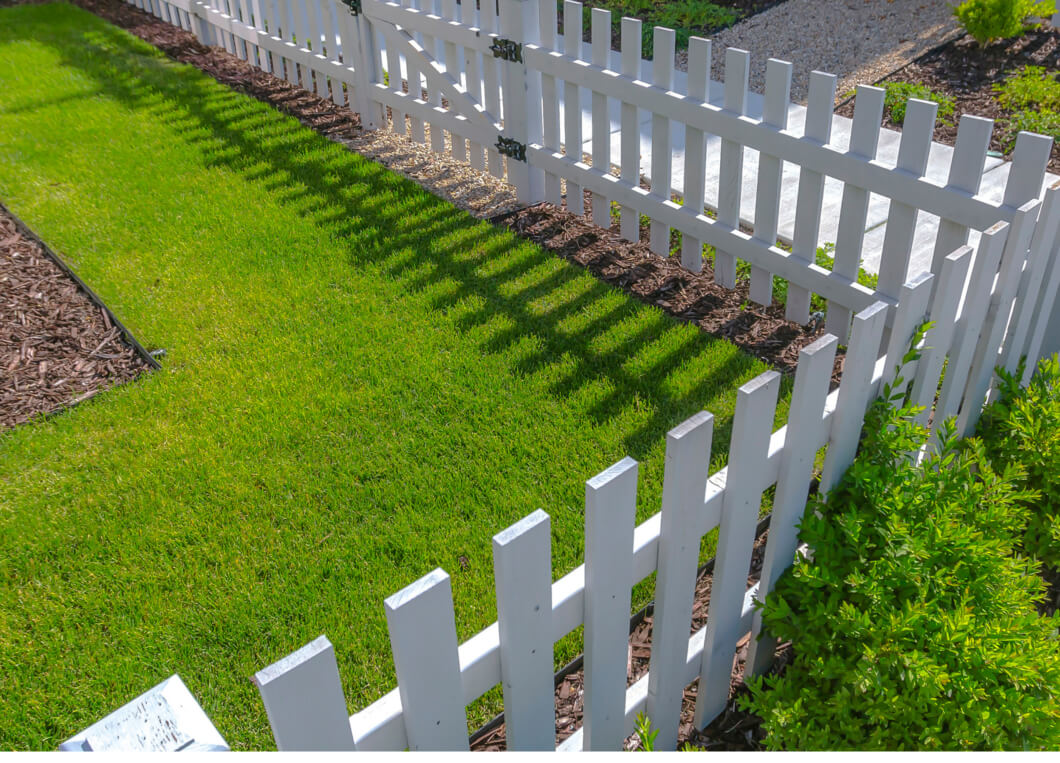 We highly recommend getting multiple quotes before choosing a contractor for the job, if you choose not to go down the DIY route. Use review websites and local fence contractor recommendations to search for the best one for the job. For more advice on choosing a fencing contractor, read our blog '7 Tips for Hiring a Local Fence Contractor or Company'.
You could consider going the DIY route to save on installation costs instead of opting for a local contractor to do the work. Installing a fence yourself could save £100's and could be done over a weekend, which means you won't need to take time out of your week to wait for a contractor to turn up.
Supply Costs of Fence Installation
How much does a fence cost? This is a question that has many variables. This can include the delivery costs of new fence products and the removal of old fence panels and posts, as well as any extra items such as gravel boards and postcrete. The supply costs of fencing materials can vary greatly depending on the quantity and size of your chosen fencing panels and posts.
Here's a look at garden fence prices, not taking into account the cost of other materials including postcrete, or removal costs of old fence materials. This will give you a better idea of how much it could cost to install fence panels in your garden.
Consider sourcing locally to avoid delivery charges, if you are able to collect fence panels and fence posts. This could also include any fixings that might be required. Wooden timber panels average out cheaper in the initial outlay. Timber, on the other hand, requires more maintenance and upkeep when compared to Composite Fencing Panels, to keep the fence from looking tired and weathered.
There are many other costs that need to be considered before booking the time in to install the fence, which we outline below. It's a good idea to write down all the costs below and other concerns before removing any existing fence panels in your garden. You'll want to keep this in place before your new fence arrives.
Additional Costs of Fence Installation
Painting - You may want to consider the additional cost of paint, or stainer, for your fence. This is particularly used on wooden or timber fence installations to enhance the look, add colour, or increase weather protection properties to improve the lifespan of the fence.
You could consider hiring a painter to do the job, but with average UK day rates averaging £150, buying a paintbrush and allowing for a few hours could save you a lot of money in the long run.
Be sure to allow for a few days of clear, dry weather before painting or staining a fence panel and post. If you need to paint or stain both sides of the fence, it's best to do this before installation, so you are not needing to go into your neighbour's property to do so.
Garden preparation - To keep your garden and fence looking great all year round, it might be worth considering hiring a landscaper, or gardener, to pay a visit to your garden before the installation of your new fence.
This could include clearing weeds, cutting back trees and bushes, and even cutting the grass back. Expect to pay anywhere between £50-£500 depending on the size of your garden and the work involved in preparation.
If you're installing a new fence into an old garden, then allowing enough time for landscaping will be worth it. If you're installing a new fence in a new garden, then it's unlikely any heavy landscaping work will be required, and it could be just a matter of digging post holes.
Waste removal - Getting rid of your old fence is an important cost consideration to make. This can be done in multiple ways at different costs depending on your budget.
For the free option, take your old fencing down to the local waste disposal centre (it's worth ringing up and checking if they can take the types of material you're disposing of).
Although that part is free, you might need to factor in the hire of a trailer, or large vehicle, to transport the fence and any waste to the disposal centre. This could cost up to on average £150 per day for a medium-sized rental van.
Other ways include paying for a professional waste disposal company to come to your home and take away your existing fencing. This can cost around £60-£230, depending on the amount of fencing you have.
You could also look at getting a skip to contain all your old fence panel. This can be costly to hire at around £200 upwards for a medium-sized skip. You still may have to empty the skip which could cost extra.
Landscaping - You could completely re-landscape your garden during the fencing installation. This will add to the overall costs depending on how large your garden is and the work involved. If you're hiring a landscaper for the job, it might work out cheaper in the long run to have other projects done at the same time.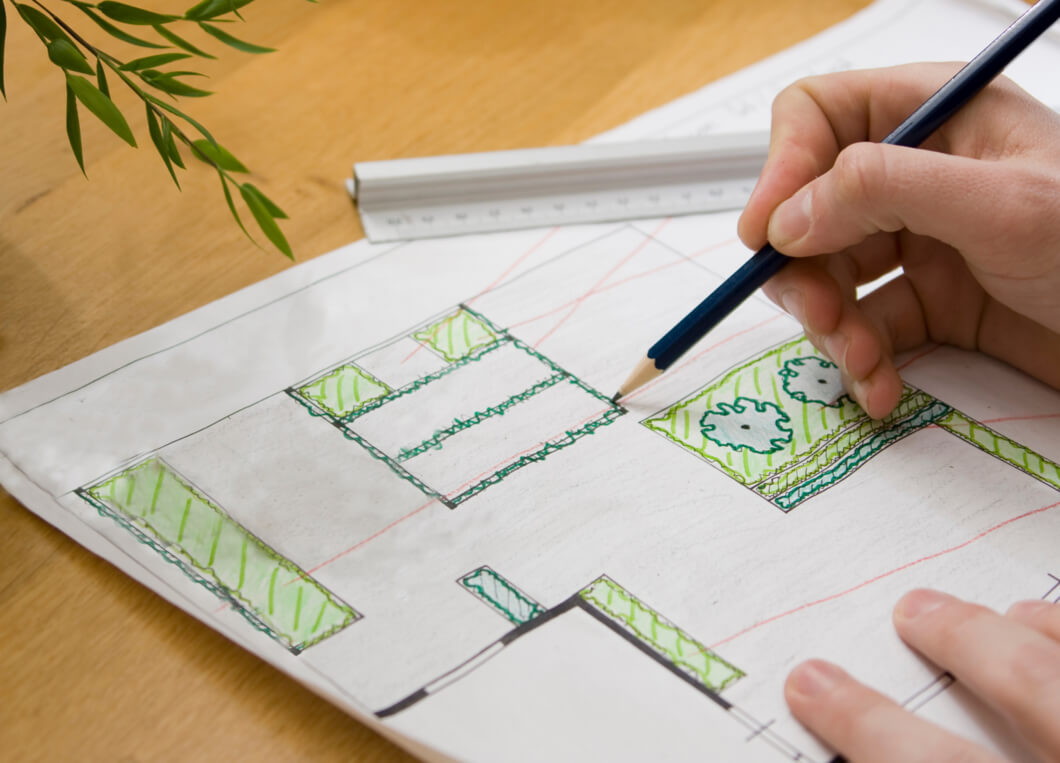 You may wish to have new decking installed. If this is the case, we recommend reading our blog 'Decking Buying Guide' to find out more information on where to buy and the costs involved. The advantage of ordering all your decking and fence panels at the same time could save money on delivery costs.
Gate installation - Gates are useful for increasing access into your garden and so you might want to think about adding one to your fencing installation.
Garden gates come in different sizes and materials, from timber to steel, iron to PVC, and each will come with its own style of hinges which will alter costs. Wooden gates usually cost between £400 to £500, where metal ones will cost a little less due to being low maintenance and may even last longer in harsh weather conditions.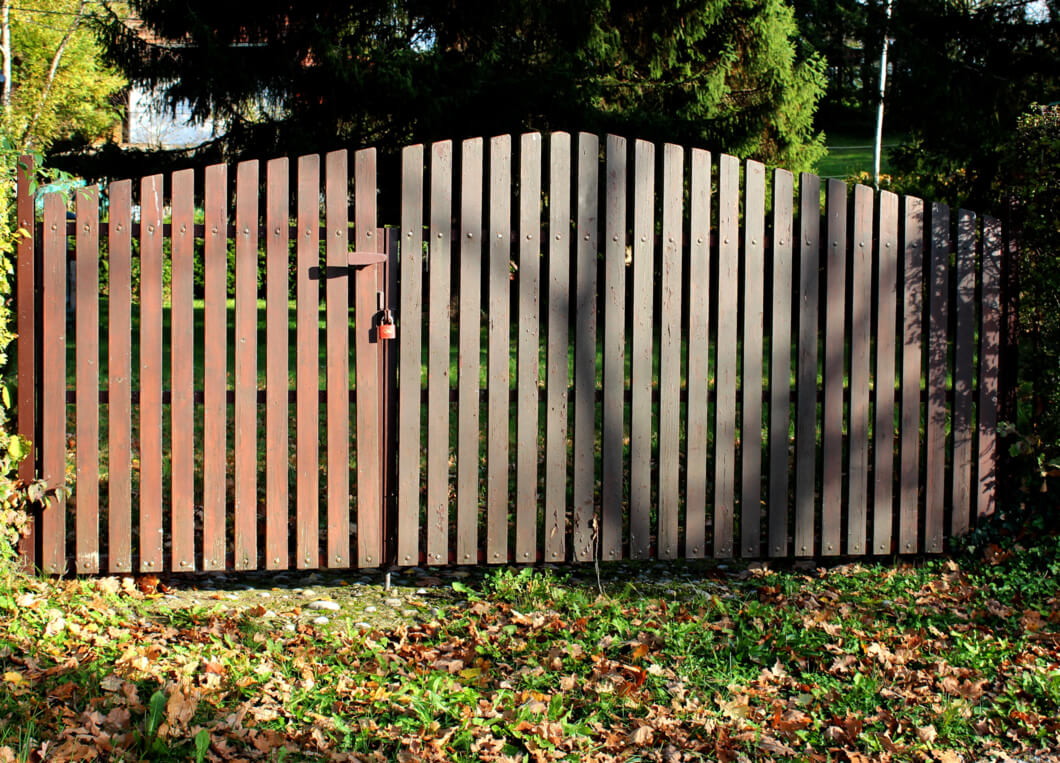 Posts - When searching for the perfect fence panel, you'll also need to consider the type of post you'll need. From concrete posts to wooden posts, this is usually an additional cost and will need to either match the type of fence you have or contrast it.
Timber posts are cheaper than most other post types and cost around £15 or more depending on the type of timber and height. Buying timber fence posts in multipacks can work out cheaper. It's important to make sure the timber posts are pressure treated for longevity and resistance against rot damage.
Concrete posts are an affordable option as well, similar to timber posts, however, they lack the same aesthetic appeal and, with increased weight per post, can be harder to handle and install.
Cladco Composite Fence Posts are a low-maintenance alternative to timber and concrete, and also lightweight and taller than average posts at 3-metres. Composite Posts benefit from being available in eight colours to match Cladco 3.6m Composite Fencing Panels and cost £38.34 per Post.
Gravel boards - A gravel board is a robust base panel along the fence that is designed to protect your fence from scratches, water, insect damage and soil contact that could cause rot over the long term.
Factor in the cost of gravel boards into your overall fence installation cost and take into consideration what type of gravel board you want to install, whether they are made from wood, concrete or composite.
How Long Does It Take to Install Fences?
This is the hardest thing to calculate owing to many factors that could affect time scales. From weather to labour and materials, preparation is key to keeping the time it takes down to a minimum.
The less time it takes will reduce the cost of labour when using a building contractor or professional landscaper to install the fencing. For smaller fencing installations, look at blocking out a full day in good weather. However, for larger fence installation projects, allow 2-3 days to complete the installation.
Garden fence installation times vary on the type of fencing. From complete panels of timber fence to close board fencing of individual panels installed along with timber posts. Individual timber fence posts and boards will take a lot longer than complete panels of weave fencing, for example.
The more complicated fence panels can cost more, however, the time it takes will depend on how many posts are required along the length of your garden space. Allow for 1-3 days for installation to take place, but also factor in the removal of existing fence materials and labour costs that might incur.
Check the weather beforehand to make sure the forecast is clear for a couple of days. Allow the materials to sit outdoors for a day or two to adjust to the climate and expand and contract before installing onto the posts.
COMPOSITE FENCE COST
Cladco Composite Fencing is available in eight colours to either complement or contrast your garden space. The advantage of Composite Fencing is the privacy element that comes with solid panelling. This can keep your garden space shielded.
What's more, the Composite material is also low-maintenance and rot-resistant, meaning there's very little in the way of cleaning and upkeep to be done throughout its lifetime.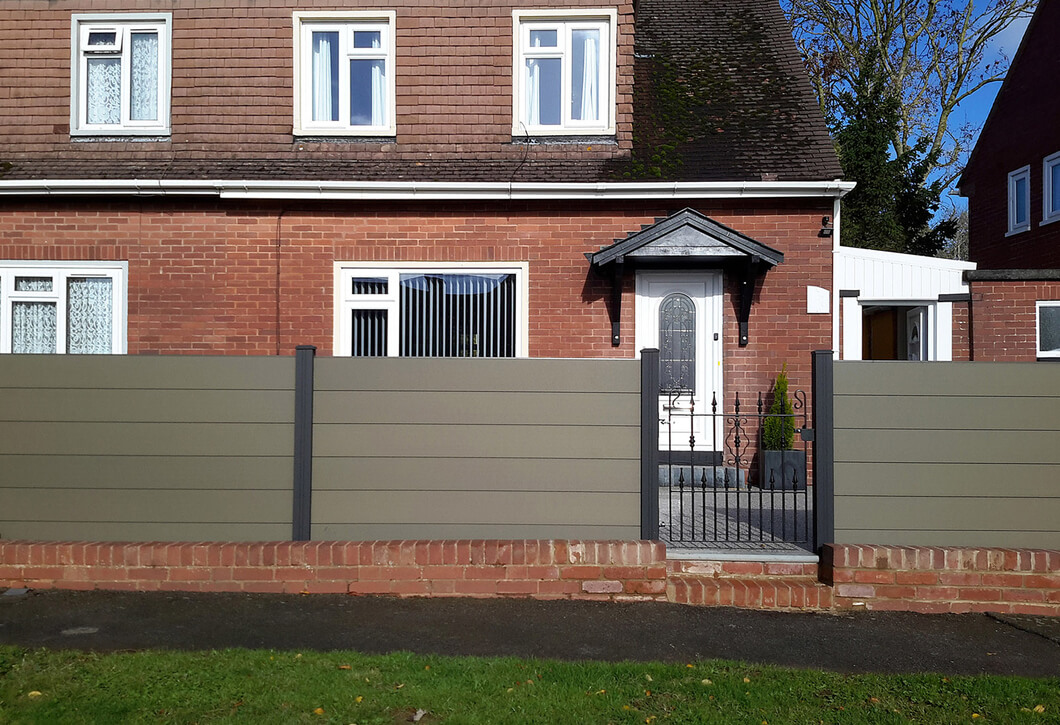 Unlike wood or timber fence panels, Composite Fencing doesn't require painting or staining for it to be protected from harsh weather conditions. This will save on the costs of buying additional treatment solutions.
Prices of start at £26.94 per 3.6m panel. Composite fence panels are easy to install and can be done using circular saws or handheld saws to cut the panels to size.
Composite Fence Posts are available alongside the Panels and in eight colours to either match or contrast the Composite Panels. Posts cost £38.34 each and make for the perfect accompaniment to Composite Fence Panels. Posts are made from the same high-quality materials involved in the manufacturing of Panels.
Alongside these, matching Composite Fence Post Caps complete the whole project. Post Caps provide a sealed Post to resist water and insects from intruding into the gaps.
LAP PANEL FENCE COST
Lap Panel Fencing is a type of close board fencing that is a low cost fence type that features horizontal panels, usually dip-treated or pressure-treated wooden boards, which overlap to provide a modern and feather edge design.
Lap Panels gives full privacy to your garden space and as there are no gaps between boards, and upright concrete or wooden posts can provide support for the horizontal boards.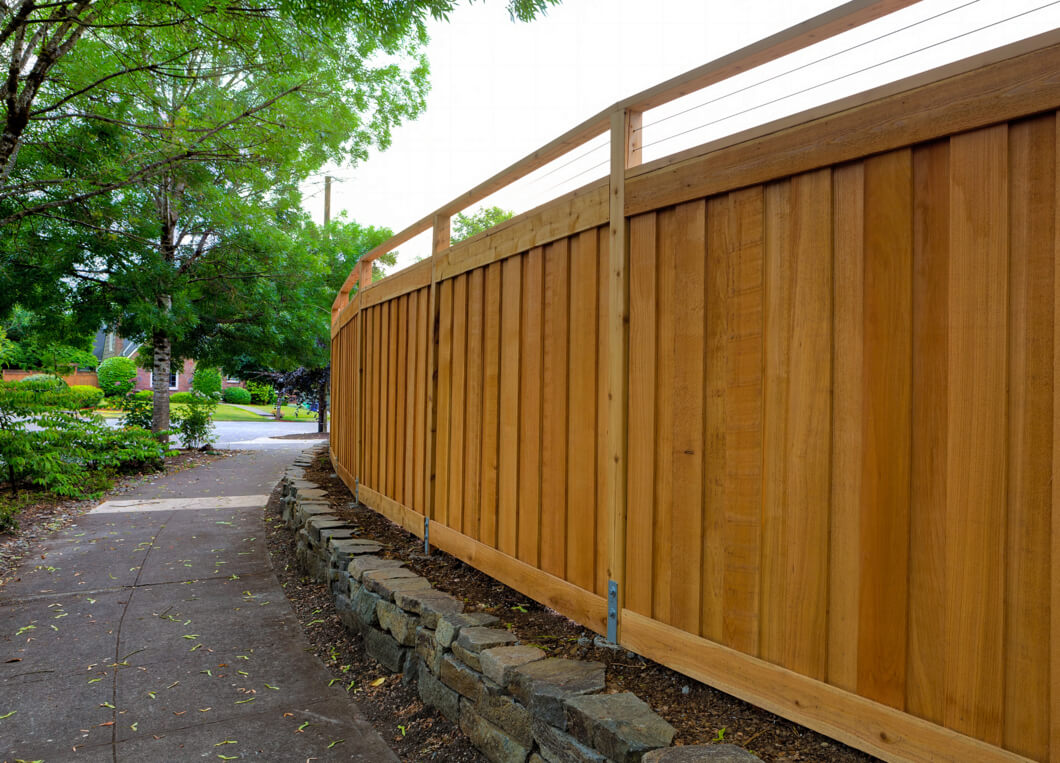 Panels of this type can be purchased in large sections that form each 'panel' between posts. This allows for a cost-effective initial outlay for each panel, costing between £30-£50 per panel (based on 6-foot by 6-foot panels). Concrete posts starting from around £15.
Fence panels are easy to install once the posts are in place, and can be done with little DIY expertise. However, if a contractor is required, installation can be complete in one day for small to medium-sized gardens. This will depend on which fence posts you opt for and how much prep work, digging to landscaping, is required.
Budget for around £500-£900 (based on a 36ft area) for installation costs for these types of fence panels.
PICKET FENCE COST
A picket fence is an ideal choice for low-level perimeters that require short fencings to mark off areas. The traditional picket fences are available in a variety of finishes and styles, from rounded to spiked tops to lattice or vertical panel designs.
Installation for a picket fence panel is quite simple to do without any DIY experience. This is due to the small size of picket fencing making it easy to handle and insert into the ground.
This makes picket fencing one of the most affordable and cheapest fence panels to install into a garden. The time it takes to install picket fence panels is also very quick, as they can be slotted together and pushed into soft soil.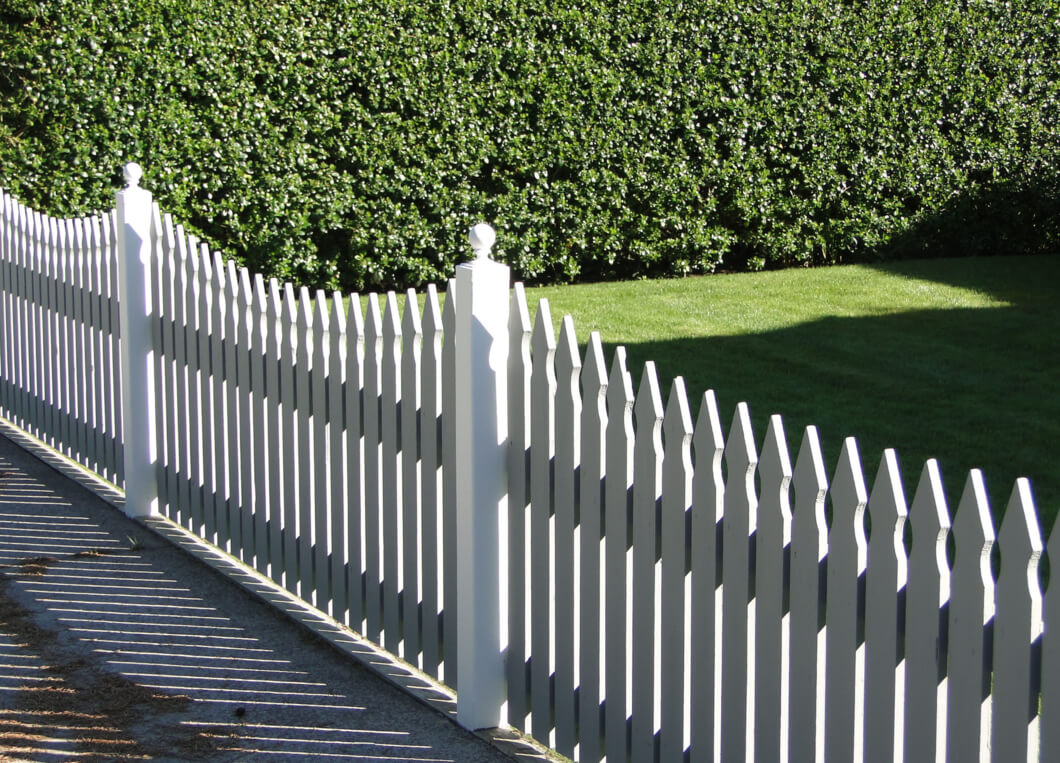 This also means replacement panels and any maintenance can be undertaken very easily and with little cost. Planning permission is also not required for these types of fences installed on private property due to the low-level height.
For large scale picket fence installation, this will require multiple people or contractors to install to speed up installation, although usually this is completed on one day at a day rate set by the contractor. As there are no landscaping costs or heavy-duty posts involved, this can help to keep contractor fees low.
SLATTED FENCE COST
Slatted fence panels often feature horizontal boards that offer a more stylish, contemporary appearance compared to other types of wooden fences, but at the sacrifice of privacy. Double-slatted panels are available to provide increased privacy while letting air flow through and natural light.
Due to the number of treated boards and if they come painted, slatted panels can vary greatly in cost, from £40-£200 per 1.8m panel. This is because of the varying quality of materials, treatment and design.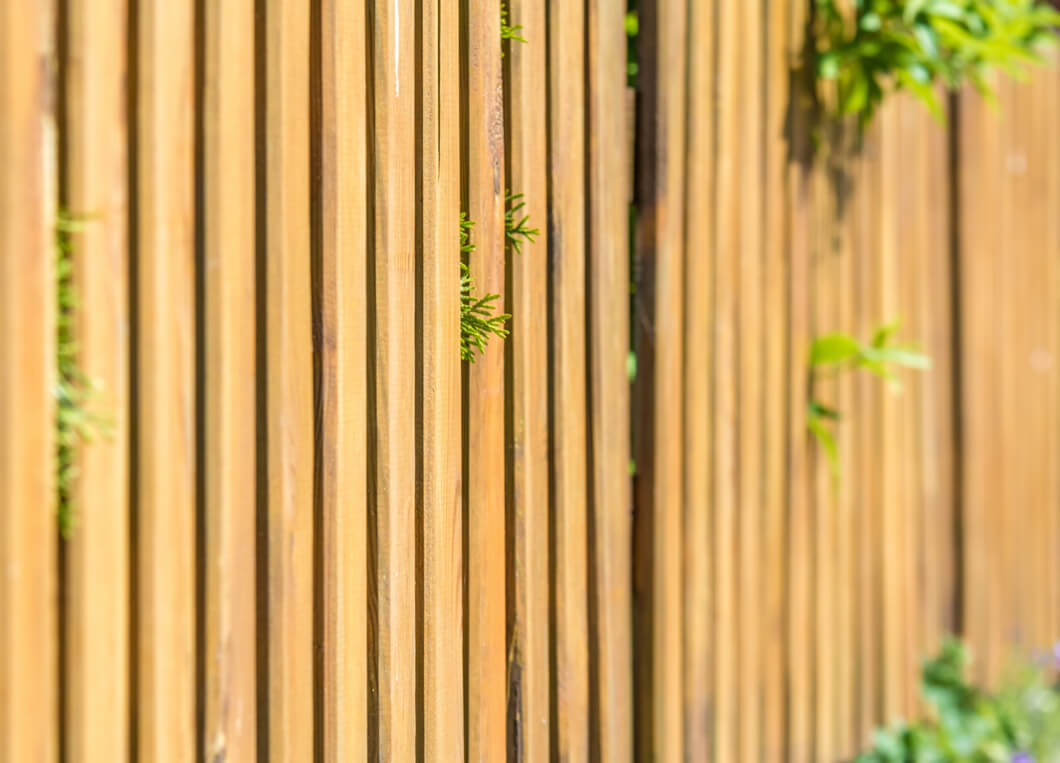 To install a fence that has slats can cost less due to fewer materials, however, the quality of the wood and finish can be higher and push up fencing costs per metre.
Slatted garden fencing can feature bespoke panelling or come with ready-made panels, depending on your garden design. Slatted fence panels are easy to install, with only a little DIY experience required.
Slatted fences panels benefit from allowing light to enter into a separate area of a garden. Maintenance is simple and it's easy to replace broken or damaged panels as they can be removed without having to take down additional panels.
WEAVE FENCE COST
As natural fence panels come, weave fences are woven lattice panels that are made from natural wood strands that promote eco-friendly fencing. The flexible natural type of fence looks great around garden flower beds ass well as providing partitions between two garden spaces.
Expect to pay between £60-£130 per panel of weave fence, depending on the quality of wood and size of panels.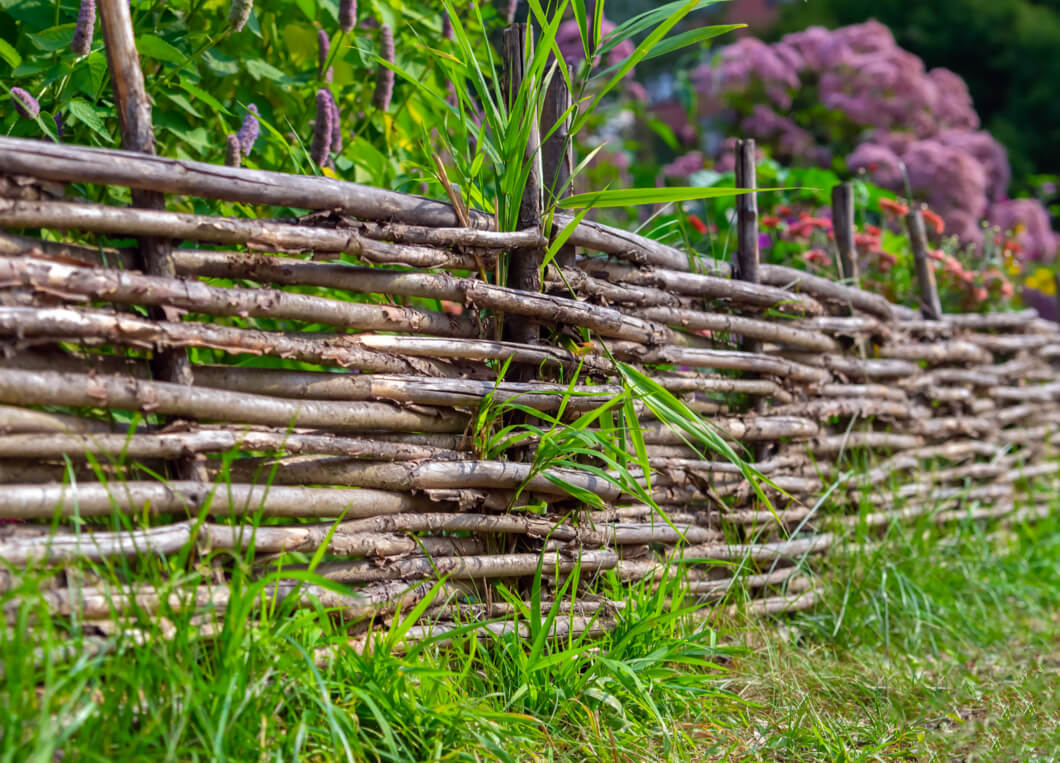 The strength of this type of fencing can vary, as some woven panels can be formed of lightweight, thin wooden strips which can become damaged easily. While being aesthetically pleasing, woven panels can look rustic and natural to blend into the surroundings.
Weave fencing can offer privacy depending on the design and thickness of the weave design. Panels are hard to repair due to the intricate pattern, usually requiring full panel replacement.
LATTICE FENCE COST
Lattice panels offer up a more attractive fence option for your garden space with a wide variety of designs available. Lattice panels provide minimal privacy due to the large gaps in the criss-cross panel design. These are usually found inside the garden and not around the boundary.
Lattice designs can appear as decorative top panels, along with solid panels underneath, to increase the level of privacy. Expect to pay £35-£175 for individual panels (based on 6-foot by 4-foot sized fence panels).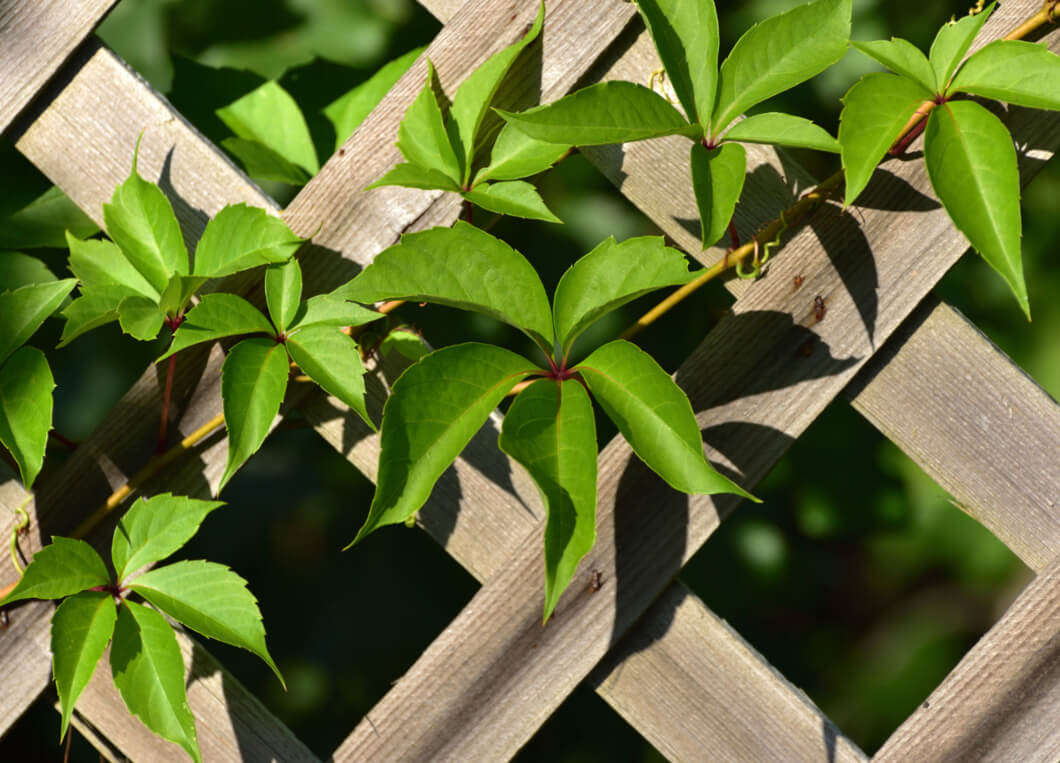 Lattice fence panels can be purchased in multiple colours or styles, as well as different materials including plastic, wooden, vinyl and metal.
These fence panels are perfect for growing vines, or tall plants to grow up and climb the fence. Plants can also help to increase the privacy element while increasing the visual appeal.
Lattice fence panels can also be purchased in smaller sections to suit small gardens. This makes for a versatile and affordable fence panel type that looks attractive and allows for plants to grow to help decorate the fence exterior.
Start off by looking at your overall budget, and then consider whether or not you'll be able to install the new fencing by yourself without paying for a contractor. Bear in mind the time and costs of dismantling and disposing of your old fence before any work can commence.
Once these things have been considered, this will help you to determine and work out what type of fencing materials you can budget for and price per metre.
Fence fitters can be employed to do the job for you, but with labour costs, including the disposal of your old fencing, can put the price up. You might want to consider contacting multiple local fence installers to get a price that works for your budget.
Price across the UK for materials varies, so consider venturing further afield and paying for delivery. This could work out cheaper than buying locally at a higher price and could outway collection.