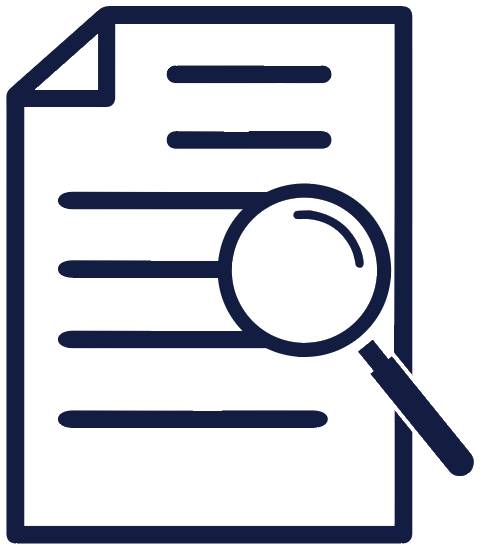 Before purchasing your fencing material, it is important to know what you want from your fence. Fences are created for a huge range of reasons, from ensuring your privacy while in your garden to helping keep animals and others out. Do you want panels and fencing which are low-maintenance or need to be regularly treated and maintained? If you wish to go for a traditional style of fencing or create your trellis and gates, there are plenty of fence options on the market, both online and in-store.
Find out what range of fencing is the best option for your needs and location in the article below.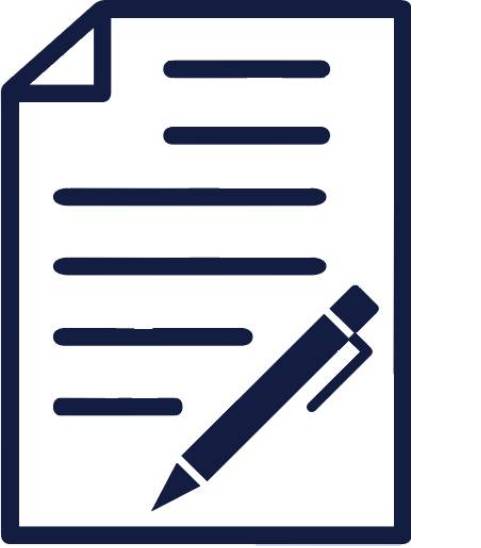 Keeping Animals Out With Garden Fences
Garden Fence Post Installation Tips
What's The Right Garden Fence Material
Article Summary
Keeping Animals Out With Garden Fences
Whether you live in the city or the country, keeping animals out of your garden is a mission. Before you go about building a Fence to keep the animals out of your garden, you should first identify what animal you want to keep out.
Fencing is normally the best and easiest way of keeping animals out. Chicken wire garden fence should keep out a range of animals, including rabbits, foxes, and other woodland creatures. Your chicken/wire mesh garden fencing may have to be of a certain height to prevent the more confidence of animals. It is also recommended to help prevent animals from burrowing under your fence to fit the fencing or chicken wire slightly below the earth's surface.
When installing your fencing, it is best to check for underground outdoor pipework. This is so when you're installing your timber, metal, composite or other material fence posts, and they won't disrupt or break any underground water or heating pipes.
While garden fencing can help prevent unwanted visitors, it is best to ensure you have the correct amount and type of supplies and fencing accessories you need for the project.
Garden Fence Post Installation Tips
When installing your fencing, making sure your fence post is properly fitted is one of the most important things. When installing your fencing panels, your posts will be the main support for the entire installation.
1) Mark out your area - making sure all the spaces for your posts are in line. If the posts are not in a straight line, your panels will be installed at an angle.
2) Clear your post area of any sign of rocks, debris, gravel, and any hazardous materials
3) When creating your holes, ensure that the holes are all of the same depth for your Fencing Board structure.
4) Dig your post hole slightly larger than your fence post. If you have one using a posthole digger is recommended, saving both time and effort, and the holes will be more precise than if you're digging with a spade or shovel.
5) Use pouring concrete when installing the Fencing Posts as this will help keep your installation stable and help it last for many years to come.
If you would like to find out how to fit your Fencing Boards and accessories, you can view our easy to follow installation guides here.
What's The Right Garden Fence Material
When buying fencing supplies, you want to make sure you're purchasing the correct wire, boards, and panels for your project.

CHICKEN WIRE:
Chicken wire or metal mesh is a popular choice if you are a customer wanting to keep unwanted animals out of your garden. Chicken mesh is a great, cheap, and hardwearing fencing material that can help keep your garden safe from unwanted visitors.

TRELLIS:
While adding a trellis to your garden may not keep out all the unwanted animals, the stylish fencing styles have a range of potential. They can allow you to create an attractive privacy fence or stylish garden piece with flowers, plants, or vegetables growing on and around it.
However, if your trellis is large, and the styles of the trellis incorporate the metal close together, it may also help keep animals out of your garden.

COMPOSITE FENCING / PRIVACY FENCE MATERIALS:
Adding a tall fence around your garden or property is a fantastic way to ensure
Cladco Composite Fencing is available in a huge range of eight colours, and the high-quality composite fencing panels are easy to install and offer from ground protection. Cladco has a wide range of fencing panels, posts and other accessories you may need to create a high-quality, attractive privacy fence.
Cladco Composite Redwood Fence Panels have been used to create this attractive privacy fence, the brick wall beneath the first panel offers support, and the customer can now benefit from a hidden garden.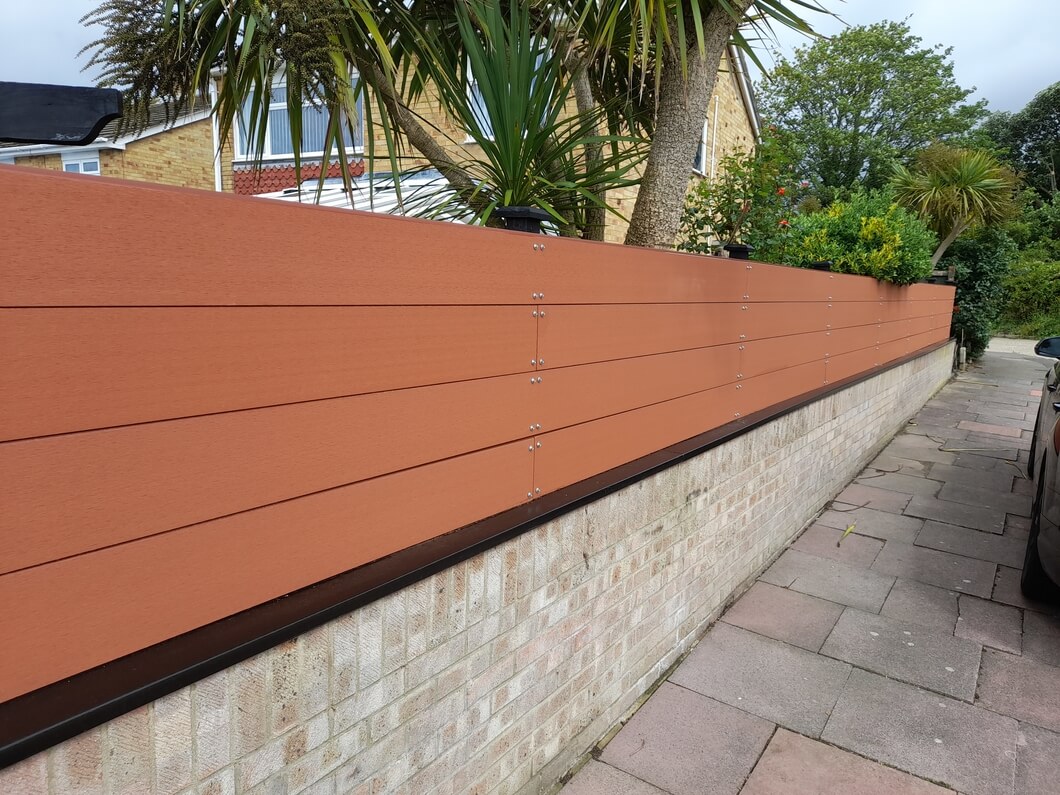 Suppose you are interested in purchasing fencing for your garden. In that case, Cladco Composite offers a range of fencing supplies, and the Fence Panels available are in a range of eight colours, so no matter your style, we have fence panels and fencing supplies you may need.
If you are a customer who would like to install panel fencing in your home Cladco Composite Fencing is a high-quality product that comes with a range of additional benefits. Find out more and see the huge range of Fencing supplies, including the Boards, Posts, End Caps, and fixings here.