Installing external wall cladding can revitalise the appearance of any building and add instant kerb appeal.
It can even help with improved insulation and can add value to your home.
In this article, we will take a look at what cladding is and if you need planning permission to install it. We also take a look at the best type of cladding for your project depending on your needs.
The term Cladding refers to the external layers of a structure or building. Cladding often comes prefabricated in the form of panels or boards which can be easily fixed to the exterior walls. Cladding boards can be installed on individual sections of the walls or the whole building.
British weather has a significant impact on the materials we use outside of our homes. UK homes are built to be well insulated during the cold winter months and adding wall cladding can be a fantastic way to help retain heat.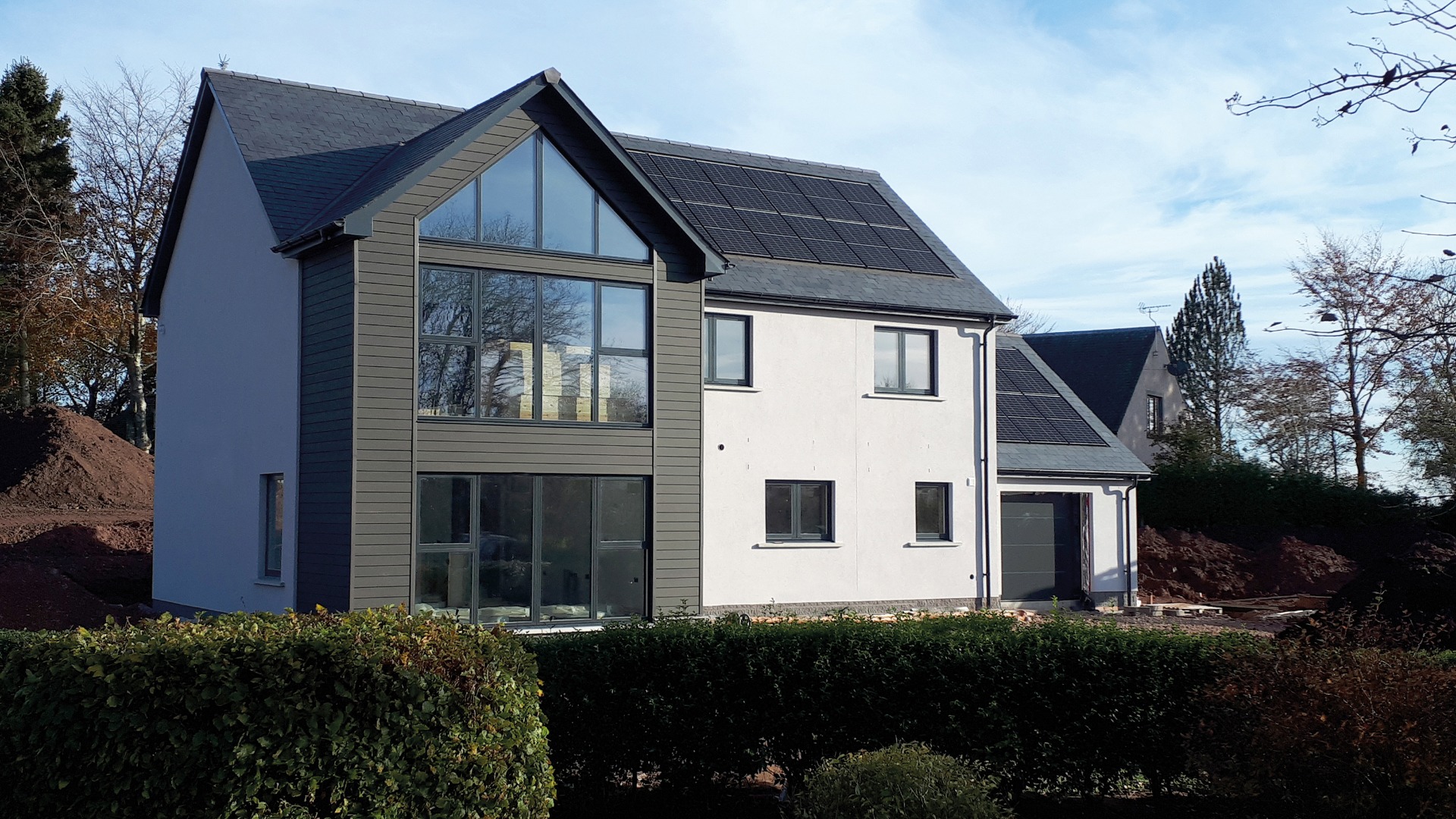 Cladding segments of your home can improve the look of the building
WHAT IS THE PURPOSE OF HOUSE CLADDING?
Adding external cladding to your home can have many benefits. Your choice of wall cladding can change how your home looks, how it protects against the elements, and how it can help with keeping noise out and heat in.
BENEFITS OF ADDING HOUSE CLADDING
• Cladding can modernise the look of the exterior of your home
• Composite Cladding, Fibre Cement Cladding and PVC Cladding are low-maintenance
• Cladding can improve the value of your property
• Adding cladding can help protect your home from wear and tear
DISADVANTAGES TO ADDING HOUSE CLADDING
• Difficult to choose from a wide range of options
• Self-building with cladding can be time-consuming
• Timber Cladding may require annual maintenance
• Can be expensive for materials, labour, and additional structures required such as scaffolding.
Do You Need Planning Permission For House Cladding?
The majority of external wall cladding projects should not require planning permission. Always check with your local planning authority before beginning any cladding installation.
If you do not need permission but live close to neighbours, you may want to let them know of your plans as it could have an impact their homes.
You should not need planning permission to add wall cladding to your home if using similar materials to the rest of the building.
Planning Permission may be necessary for the following exceptions:
• Listed Building
• An area of outstanding natural beauty
• Conservation area
• National Park
For further information on cladding and planning permission see here.
There are many types of cladding to choose from, from metal cladding sheets to weatherboard cladding. You can clad your home in almost any material, with timber and brick being the most traditional external cladding materials. As new technologies arise, plastic and composite alternatives have become popular choices too.
Composite Cladding by Cladco is a hybrid cladding board made up of 60% FSC® certified wood fibres and 40% recycled plastic materials. This creates a high-quality product that is available in a variety of colours and finishes. Additional benefits include increased durability and less maintenance when compared with timber cladding.
The below look has been designed using Cladco Composite Wall Cladding Boards in Stone Grey, installed horizontally.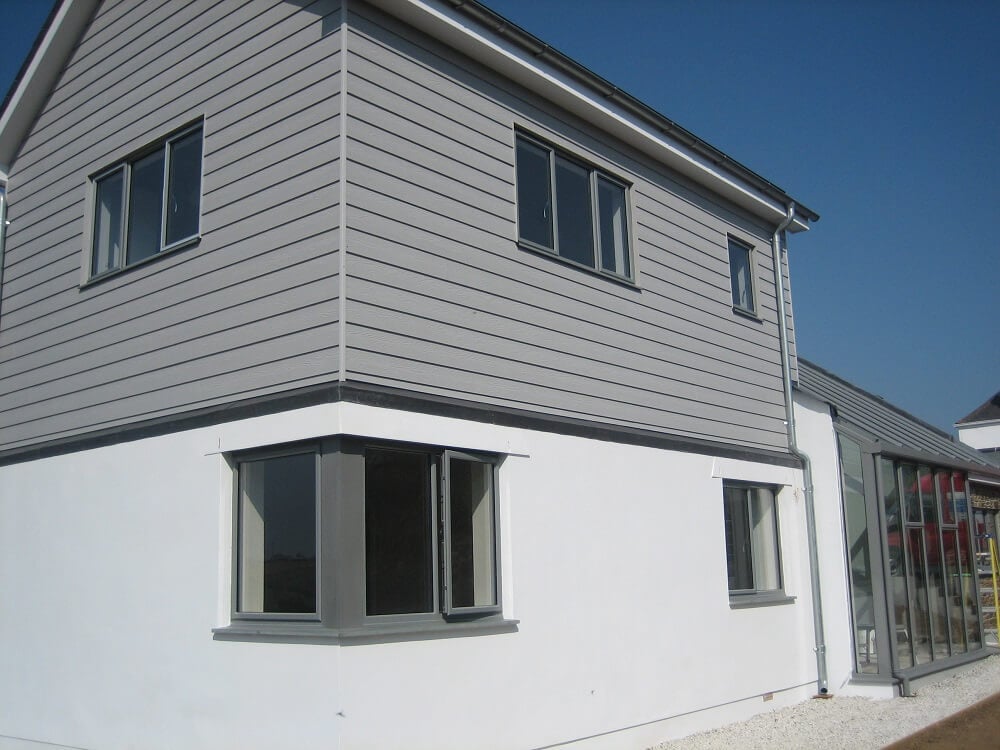 A property using Cladco Composite Cladding
Benefits of adding Cladco Composite Wall Cladding:
• An environmentally friendly alternative to timber or plastic, made using FSC® accredited wood fibres, and recycled plastic
• Easy to install horizontally or vertically
• Requires minimal maintenance - no need to sand, varnish or paint the Boards
• UV-resistant
• Rot, warp, and splinter resistant
• Available in eight colours
• Protects against harsh weather conditions
• Quickly transforms the exterior appearance of your home
Negatives of adding Cladco Composite Wall Cladding:
• Planning permission may be required depending on your building
• Cladco Cladding Boards are available in only one length (but can be cut to size)
• Cladco Wall Cladding Boards do not guarantee to add thermal insulation to your home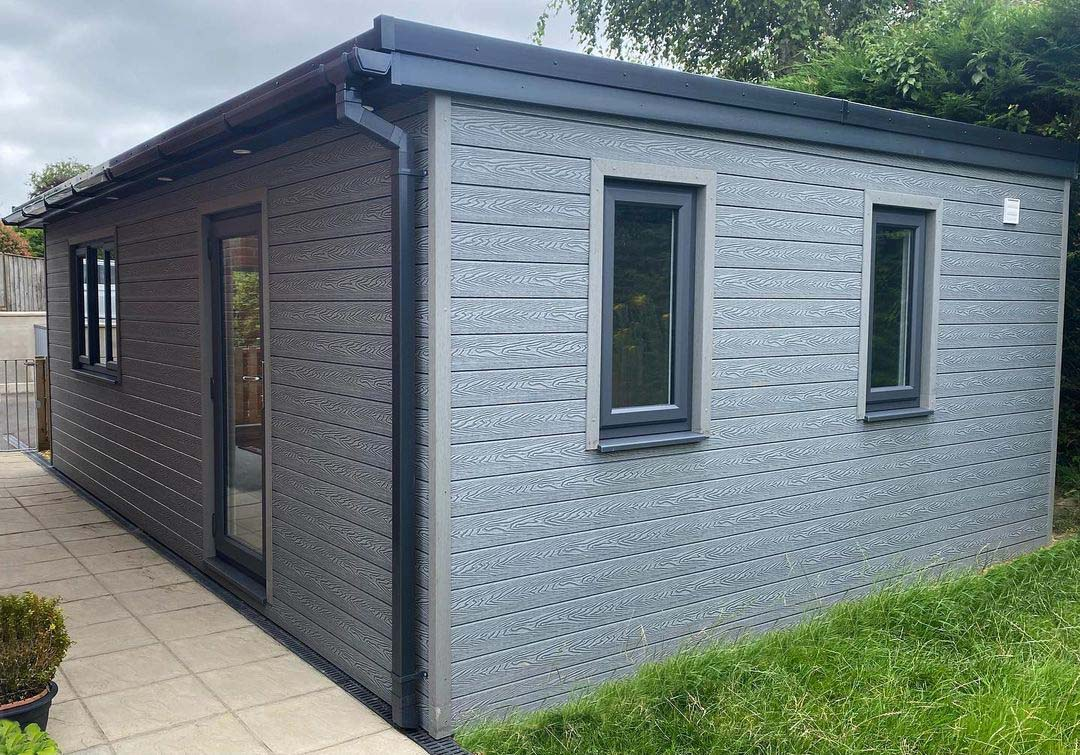 Cladco Fibre Cement Cladding Boards are made from a combination of cement, cellulose fibres and other materials. This makes for a high-strength and durable Board that will give your home a hassle-free and weather-resistant finish.
Unlike timber cladding, each Fibre Cement board is rot, mould and pest resistant. It is available in eight colours and an unpainted option for a bespoke look to suit your project.
Boards are installed in a unique featherboard technique, that creates an overlapped effect once fitted.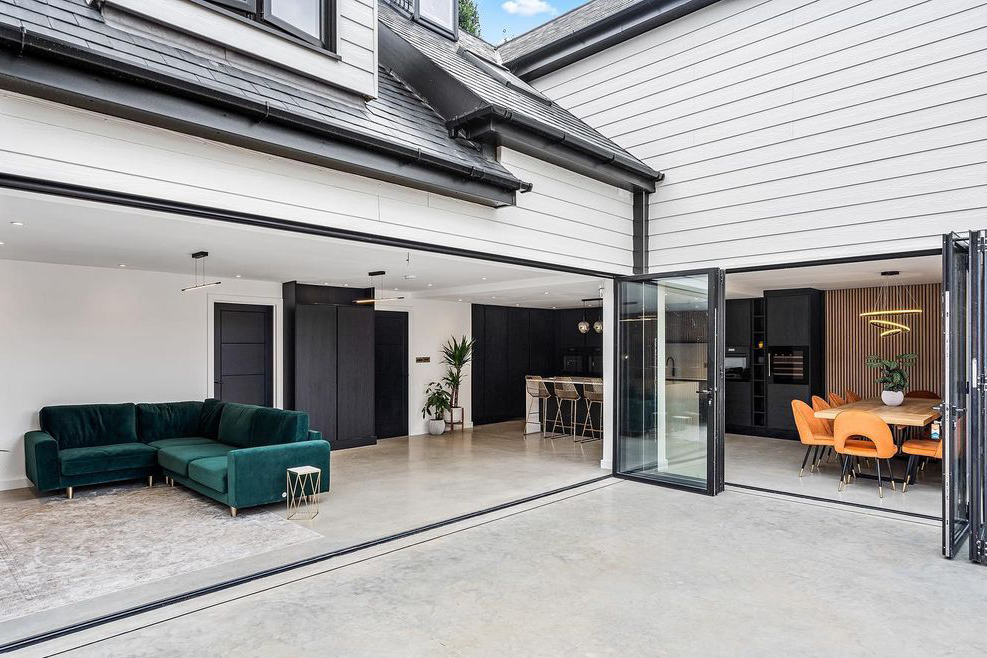 Benefits of Cladco Fibre Cement Wall Cladding:
• High-quality woodgrain texture
• Incredibly low-maintenance
• Guaranteed for 10 years
• Fade-resistant for long-lasting colour 
• Weather-resistant and are especially effective on homes by the sea or exposed to salty conditions
• Available in an unpainted option and can be customised
• Quickly transforms the exterior appearance of your home
Negatives of Cladco Fibre Cement Wall Cladding:
• Can only be installed horizontally
• Not suitable for DIY-style projects
• Not an environmentally friendly option when compared with other options
PVC wall cladding panels are made from modern synthetic materials (Polyvinyl Chloride). They are a high-quality, lightweight timber alternative for external cladding. PVC cladding panels often have a hollow interior making them lightweight and easy to install.
Transform any outer wall with PVC cladding - it is a modern solution if you are looking for brighter, more colourful cladding material for your home.
Benefits of PVC Wall Cladding:
• Available in a range of bright colours
• UV resistant
• Should not rot, warp or splinter
• Low maintenance
• Cost-effective
• Corrosion resistance
• Flexible
Disadvantages of PVC Wall Cladding:
• Made of non-natural materials
• Not environmentally friendly
• May need replacing sooner than the wood cladding
Wood is a traditional material used for cladding and has always been a popular way to update the look of your home. It is available in a wide range of varieties and textures - from cedarwood to Siberian larch and classic oak.
Wooden cladding on homes can create a classic, homely appearance to your building. Boards can be made from soft or hardwood for a truly bespoke and natural finish.
Pros of Wood Cladding:
• Natural, sustainable materials
• Easy to source
• Effective heat insulation
• Effective soundproofing
• 'Green' and environmentally sourced timber is available
• Treated and untreated options available
• Timber cladding requires sanding, staining and varnishing annually to ensure the wood remains in good condition and looks its best for as long as possible
• Should be installed correctly, may not be a project for a self-build home
• Easily weathered if not treated
• Timber is not easily painted if you wanted to change the colour of your Cladding
• Not fireproof
Shou Sugi Ban is a style of wood cladding that has been treated with oil and later burnt/charred. This helps to improve the durability and weather resistance of the cladding whilst adding interest to the overall appearance.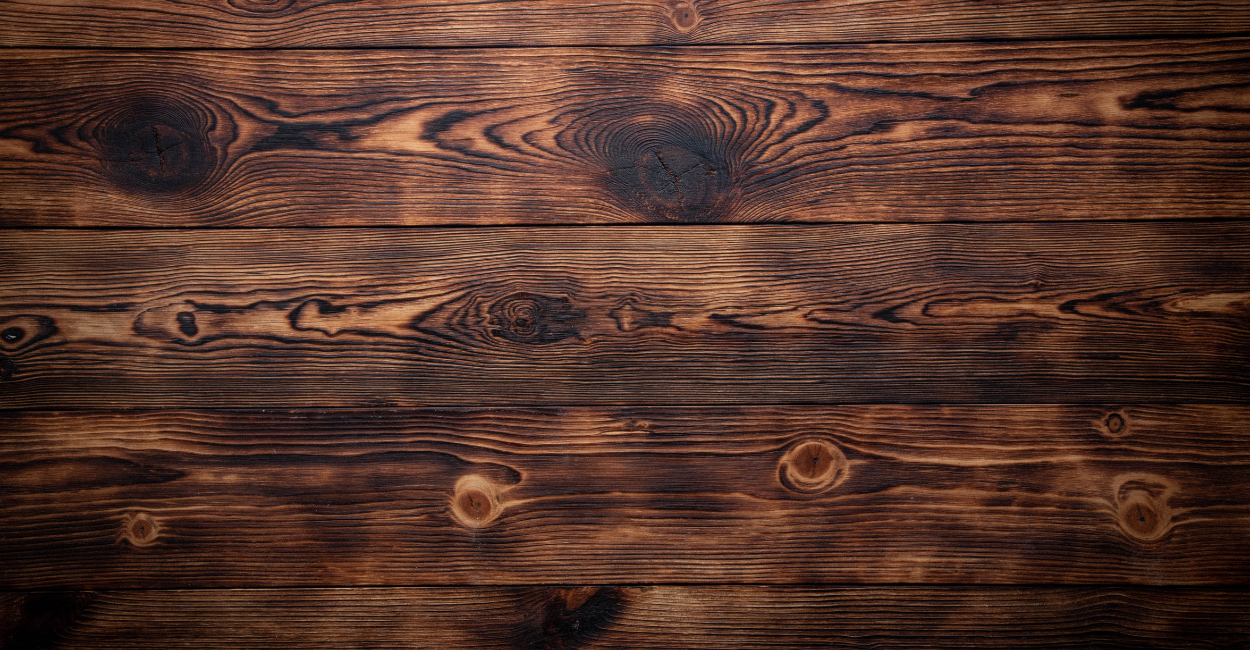 Shou Sugi Ban is a cladding method that originates from Japan, and if treated correctly, can provide a decorative finish that lasts anywhere up to 80 years.
Hanging tile cladding (also known as vertical tiles), is the practice of fitting roofing tiles to exterior walls. This finish helps to create a seamless divide between the roof and the fascia of the home.
Hanging tile cladding was a popular style for British homes in the late 20th century, with many houses up and down the country still using it now.
Hanging tiles can give the appearance of red brick thanks to the conventional clay appearance of the tiles.
The below image demonstrates the use of hanging tile cladding, complementing the brick render beautifully.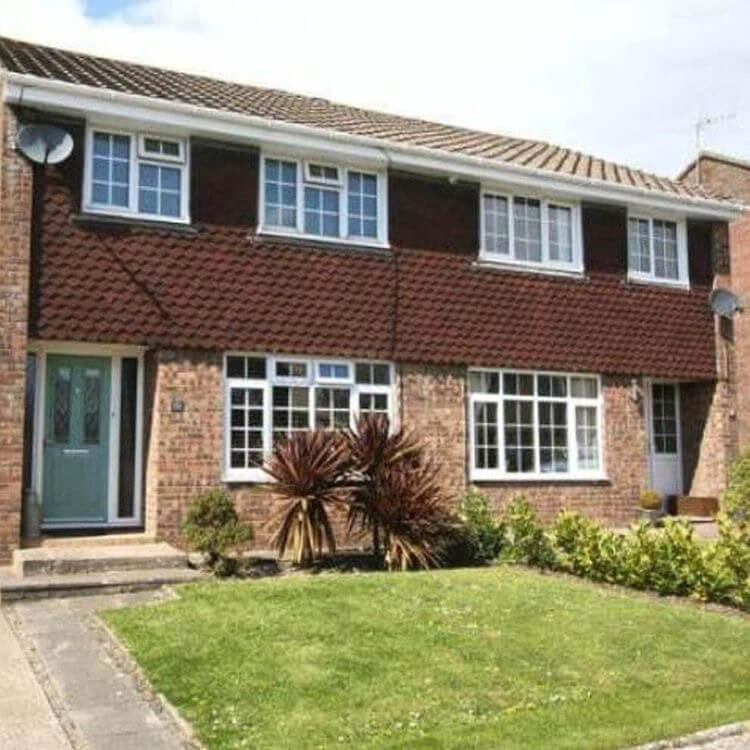 How Much Does Cladding Cost?
Cladding costs can vary depending on the size of your home and the materials you want to clad your building in.
Materials such as stone and timber are all-natural products and may be cheaper than composite, plastic, or fibre cement materials.
Below is the breakdown of the UK's average cost of materials per square meter. Prices were accurate at the time of writing and did not include labour and installation costs.
Composite Cladding - Cost per M2 - £40-£45
Fibre Cement Cladding - Cost per M2: £33
PVC Cladding - Cost per M2 - £30-£50
Timber Cladding - Cost per M2 - £15-£20
Hanging Tile Cladding - Cost per M2 - £66-£80
Cladding for an Exterior Makeover
The images below highlight the changes that adding Cladding to your home can bring.
This old and decaying property has been transformed with Cladco Composite Wall Cladding in Stone Grey with a brilliant white render.
The property not only looks fantastic with Wall Cladding installed, but the render and Composite Cladding has also replaced the old external building products and bought the home into the 21st century with clean-cut lines and a modern look.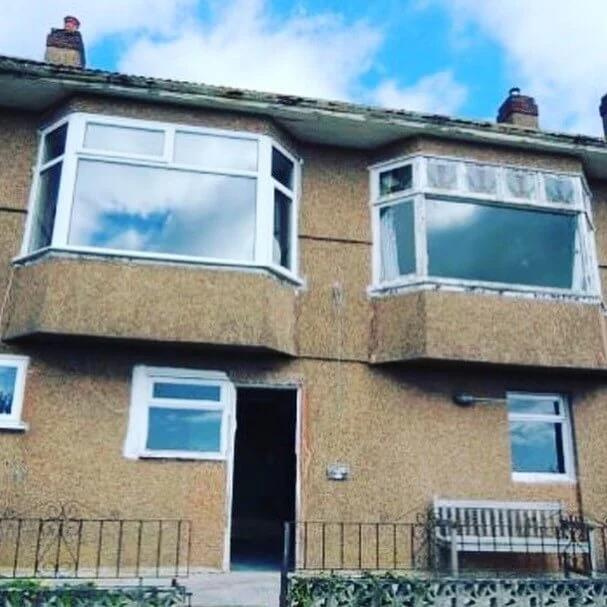 House exterior before cladding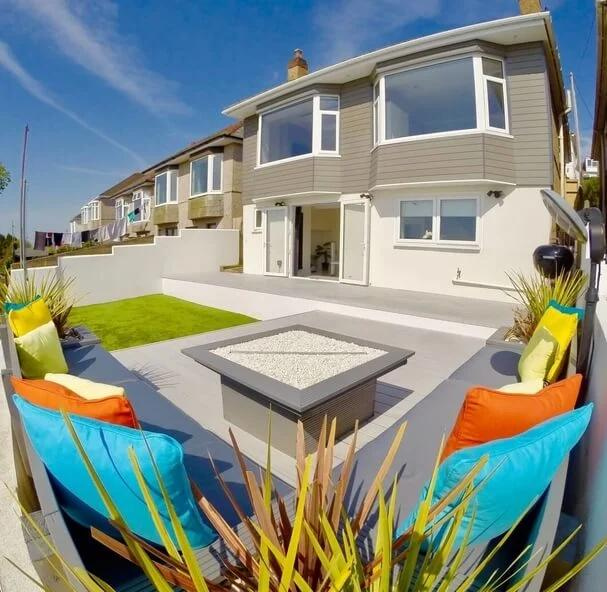 If you are considering adding wall cladding to your home there are several options available, in a variety of colours and finishes. Composite and fibre cement cladding boards offer a range of benefits that will keep your home looking good all year round
Follow our social media channels for further cladding inspiration, or to find out more, see our website or contact our friendly sales team on 01837 659901.