Last updated: 17th March 2023

Adding Decking to your property is a great way to add a modern aesthetic and versatile outdoor space to your home. When adding a deck to your garden, it is important to check for any planning restrictions and if your decking design requires planning permission.
If any structures or buildings are built without the correct planning permission, they can be at risk of being dismantled by the local planning authority. If your decking is installed without permission, then you could also fail to gain any compliance certificates, which could cause issues if you plan on selling your property in the future.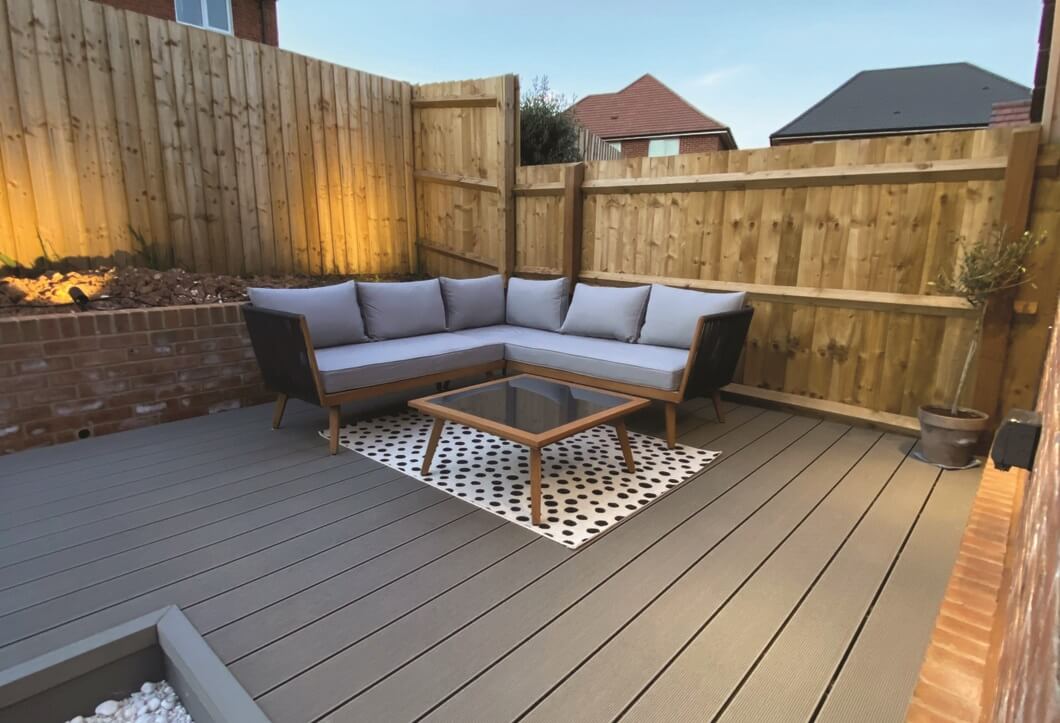 Planning Permission & Regulations Explained
To know what to apply for, you must first know the differences between Planning
Permissions and Building Regulations.
PLANNING PERMISSION - This is covered by the local planning authorities to support and guide the regional district. They ensure any house changes, extensions, or decks, follow the regional look and appearance. The local authority works hard to maintain a certain standard of build, so neighbours, other houses' values and the surrounding countryside will not be affected.
BUILDING REGULATIONS - This is covered by the local governing body. These regulations look to introduce standards for any new industrial, domestic, or commercial buildings which will protect the safety of all individuals.
The two regulating local authority bodies are entirely separate and managed differently. For most Decking installations that are deemed safe, at an appropriate height, planning permissions may be needed.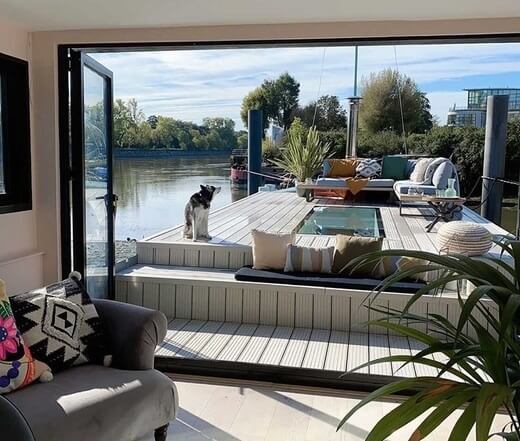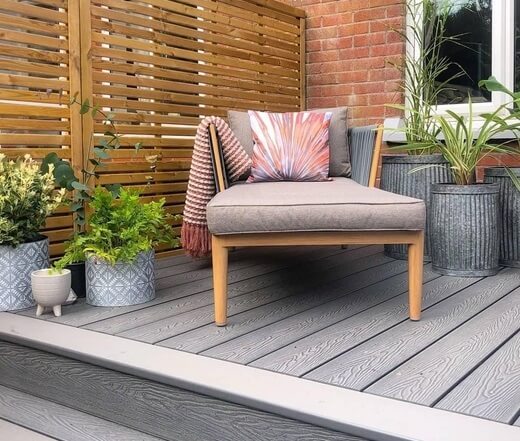 When Do You Need Planning Permission For Decking?
When you are adding either a raised or level decking, planning permission may be required. Please note that Cladco Profiles is not a building surveyor and recommend seeking professional advice for any home extensions, revamps, or builds.
Some UK structures will fall under 'permitted developments' meaning that you may build or add decking, or other external additions to them, without planning permission, providing the following criteria are met:
The Decking structure height is no more than 30cm above the ground.
Together with other extensions and outbuildings, the decking or platforms cover no more than 50 percent of your garden.
The deck, raised platforms, or outside building is not being built past your property's front wall.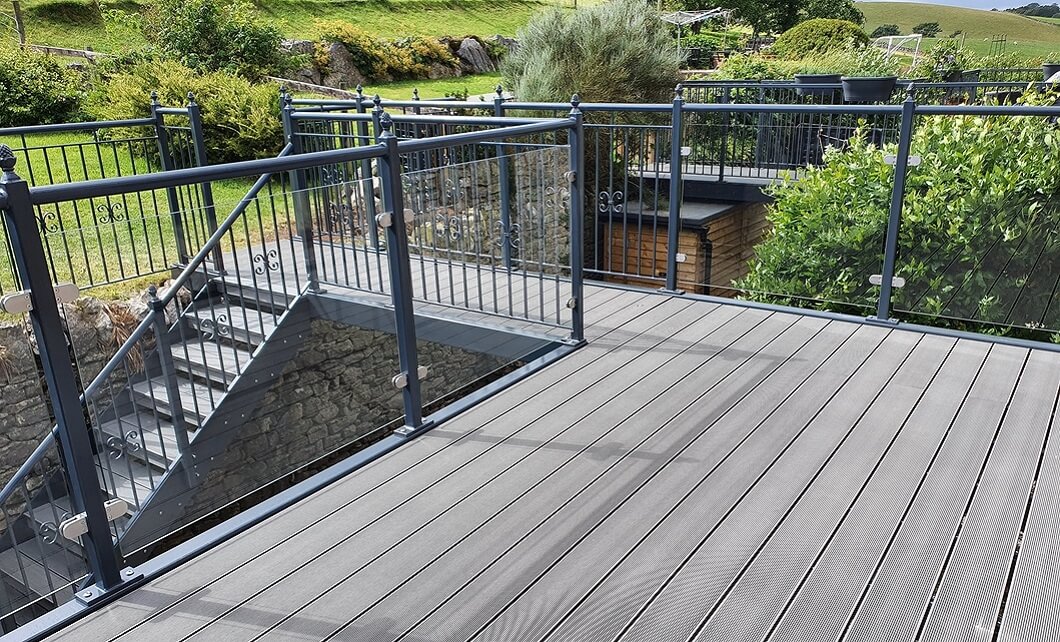 If your home and garden area is part of a conservation area, or in areas of Outstanding Natural Beauty, such as National Parks, The Broads or Areas of Natural Beauty, further requirements have to be met and will require planning permission if they meet the following:
The area to be covered that is more than 20 metres from the house (which includes, extensions, buildings and decking, or other raised platforms) is larger than 10 square metres.
There are also several situations where permitted development rights/rules will not apply, and decking planning permission must be obtained. These certain rules applying to the decking, or other raised platforms, include:
If your decking is situated within 20 metres of a highway
If the decking or platforms affect the value of privacy of the neighbouring house or garden
If the decking will be attached to a listed building or situated within a conservation area.
If any section of the deck is higher than three metres, this includes any balustrades and or handrails.
Further restrictions apply if you want to add a new decking area within the curtilage (enclosed garden area) of a listed building.
More information can be found here.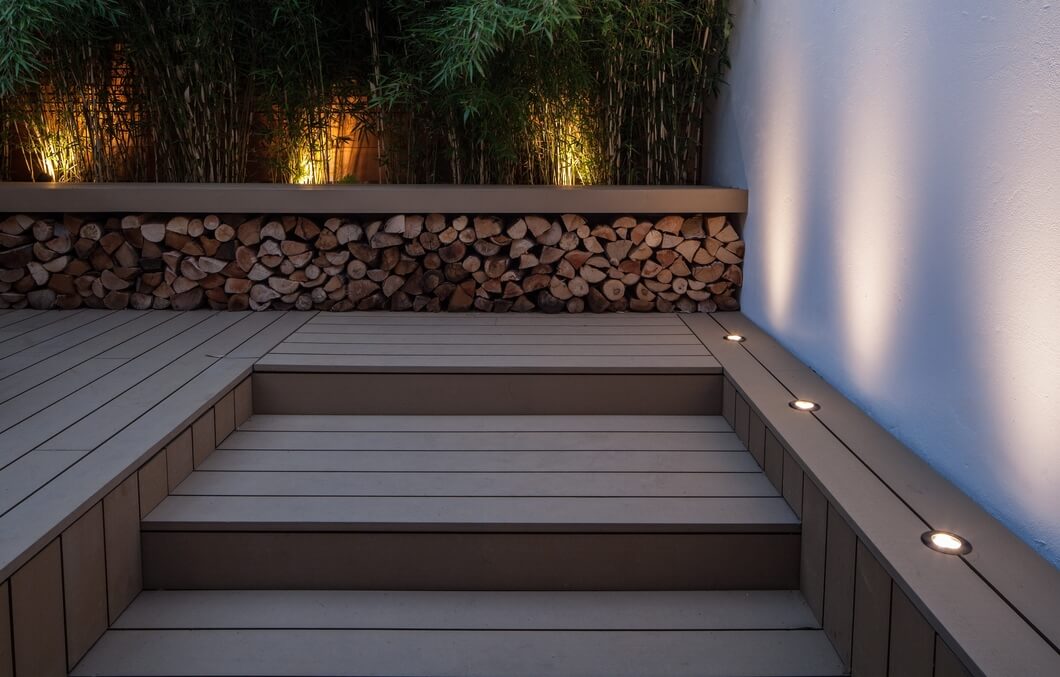 Informing Your Neighbours (They can refuse)
If you require planning permission for any addition to your home, as well as contacting your local planning authority it is highly recommended to reach out to your neighbours. Even if your project meets permitted development standards, it is courteous to inform any affected parties before building.
Permission can be denied if your neighbours are against your decking, even if the decking is the correct height and covers less than 50 percent of your garden. If your decking or structure impacts them in any way, by law, permission must be acquired from them before construction can begin.

How To Get Planning Permission For Garden Decks
Adding a ground level or raised deck to your property may need planning permission. If decking or platforms cover, together with other extensions, fifty percent of the garden area and are more than 30cm above ground level then an application for planning permission will need to be filed.
Any outbuildings, extensions, or raised decking planning permission application forms can be found either online or at your local planning authority, which can be found through your local government. See the Government website for more information.
Decking now requires planning permission even if the planning decking application is for reworking or replacing an existing decking structure attached to your house.

When Applying For Planning Permission, Decking Structures Must Do The Following:
Fill out the online application form at the official planning portal, created by the UK government for this purpose.

Most planning applications need a location plan which shows the proposal in its surrounding context and a site plan.

Provide your full house address

Full details of the project, including height, width, and length

Detail if it will have any impact on the surrounding area, this is particularly important if applying in listed or conservation areas.
For further information or any help with your application for planning permission see your local government's website, contact your local planning office or visit the official planning portal.
When Do You Need Building Regulations Approval For Decking?
Building regulations are required if there are any safety issues with the planned decking. This may result in needing an application for the build.
To avoid this, the following rules need to be met:
When building your decking or raised platform, ensure that anyone, no matter the age is safe when on the decking
The ground structure of the decking must be of the correct dimensions and firmly fixed, to ensure stability
Even the 30cm above the ground decking could pose a safety hazard for children and elderly users, if the deck is installed at a greater height the chances of someone falling and hurting themselves also increases.
Tall Decks will have regulations around the incline of any stairs leading up to your decking & the steepness of each step.
Decks of a certain height will have to ensure Balustrades or railings are fitted and meet health and safety decking regulations.
When applying for building regulations, or planning permission, ensure to check that your building does not fall under permitted development.
If your build has permitted development rights (the deck or other buildings do not cover more than 50 percent of the garden, and the deck is no more than 30cm off the ground), then you do not need to apply for building regulation permissions.
For more information about permitted development rights, see here.
How To Get Building Regulation Approval
Building regulation approval may be required if any new alterations or structural work is being undertaken on your property.
Before you can build your decking, you must receive approval from the building regulations office. This can be done in the following ways:
For any additional building work to your property, extensions or outbuildings, the decking must conform to the aforementioned requirements. For further information about building regulations and how to get them approved, see here.
If you are planning on replacing an old decking area or building a brand new one, planning permission may have to be acquired. Planning permission provides you with the legal right to build your new deck. This can be applied for via your local authority or the government website here.
If your decking fits under these permitted development rules, then planning permission is not necessary:
The deck's height is not higher than 30cm.
Together with other buildings, the decking does not cover more than 50% of your garden.
If you don't require planning, or once you've received your permission, take a look at Cladco's range of Composite Decking and PVC Decking Boards. We also have a Decking Calculator available that can be used to estimate the materials required.